How to Fix iPhone Overheating Problem after iOS 14/1312/11Update
by Jenefey Aaron Updated on 2020-09-07 / Update for iOS 10
"I Updated my iPhone 6 64gb to iOS 14 yesterday, today with normal low usage my battery (charged every night) has dropped from 100% to 38% in just over 1 hour I've also noticed that in use it is getting very hot something it never did under before."
As we know, the official latest version iOS 14/13/10 has many new features like the new lock screen and lock screen widgets as well as the ability to remove Apple's built-In apps. That's why many Apple lovers upgrade their devices to iOS 11 once released.
But we suppose that you must have heard about some common problems happen among many users, such as iPhone battery drain and overheating after iOS 11 or iOS 10.3/10 update. As one of the common problems reported, what might be the reason that iPhone gets overheated after iOS 11/10.3/10?
Why is iPhone Getting Hot? - Dig Out the Reason for iPhone Getting Heated after iOS 11/10 Update
With 1.1 GB of free space available, WiFi connection and a good amount of battery juice left, you are ready to upgrade your device. If in some case, you've noticed that your device has started to heat up after being updated to iOS 11/10, don't worry. It's probably that iOS 11/10 are still updating apps in the background. That's why it might be running hotter than usual when charged.
Then you might ask, "I never had this overheating problem with iOS 9, why is now iOS 10 heating my iPhone"? Well, as one of the new features of the iOS 10 is new AI-powered albums, if you have a large photo library, it's pretty possible that the initial heat-up and slowdown of iPhone result from Photos app indexing the large photo library in the background, even if you are not charging the device. Therefore, giving it time will usually stop the device from overheating while charging.
Besides, it's also partly related to the battery life drain. Some users think that iOS 11/10 is draining their battery and it's likely that the problem won't be solved in short period. Anyhow, here are still some things you can do to remedy the iPhone battery draining situation after iOS 11/10.3/10.2/10 update.
For example, turn WiFi on and off at the right time, turn the screen brightness down, go to Settings to turn off Background App Refresh. You can also go to Settings > Battery to track which apps are draining your battery the most. Just one more thing to remember, disabled fitness tracking can help to reduce iPhone battery drain.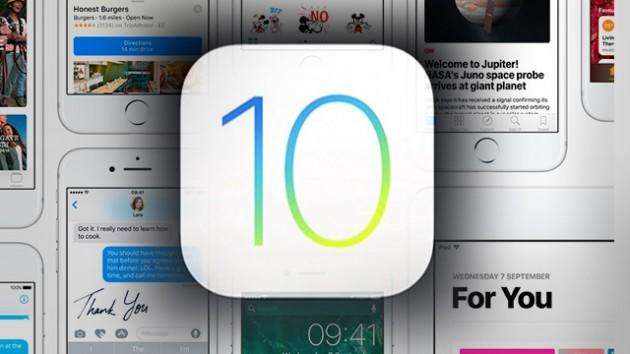 How to Fix an Overheated iPhone and Keep It from Getting Hot?
Now that we understand better the device heat-up situation, we believe you get the point about why is iPhone overheating and how to fix iPhone getting heated while charging after iOS 10/10.1/10.2/10.3/11 update. Nevertheless, you might still wonder, if the device still doesn't return to normal temperatures, what should we do to fix the iPhone getting hot after iOS 11 or iOS 10.3/10.2/10?
In fact, we have to say that large and disordered files on iPhone might large part result in overheating and getting hot issue. So we will definitely suggest you to clear some space first.
Tenorshare iCareFone is a good tool to help you arrange your iPhone's storage, and thus achieve to fix iPhone overheating problem. Apart from shutting down all automatic downloads, terminating background app refresh, reducing transparency and motion effects, you need to free up your iOS 10 storage and make sure they are in good order on your iPhone, which is extremely important but easy to be neglected. To conclude, here are how to cleanup iPhone to fix iPhone overheating issue after iOS 11 or iOS 10.3/10 Update:
Step 1:
Spend a few minutes to install Tenorshare iCareFone and open it on your PC. Then connect your iPhone to the computer with USB cable.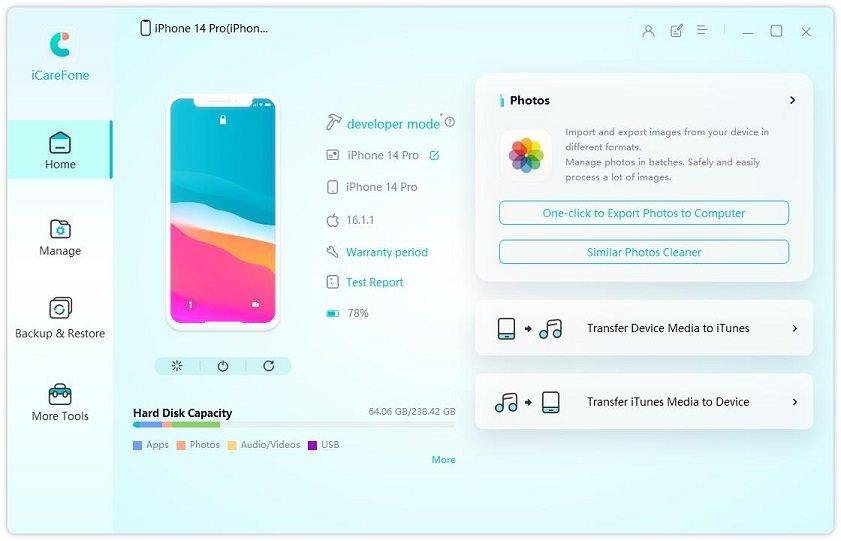 Step 2:
Go to Speedup & Clean menu. And you'll see a Quick Scan button. With this one click and several seconds, your iPhone's storage will be all shown here then.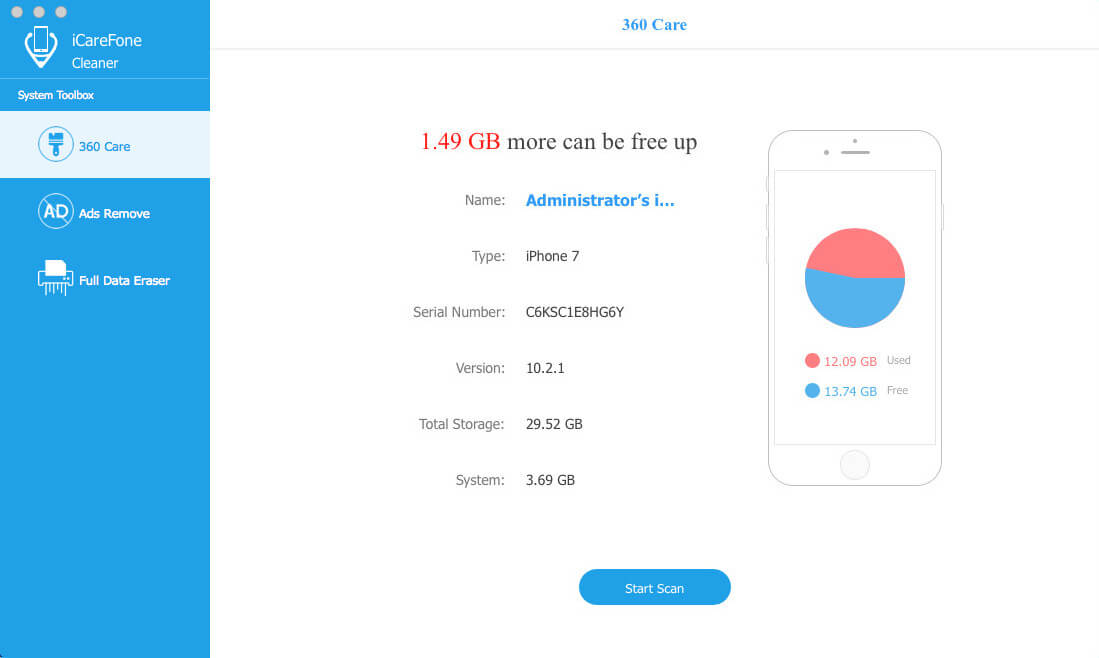 Step 3:
Just go on to clean some unnecessary files or reorganize them to keep your iPhone in good condition so that to avoid the device getting heated.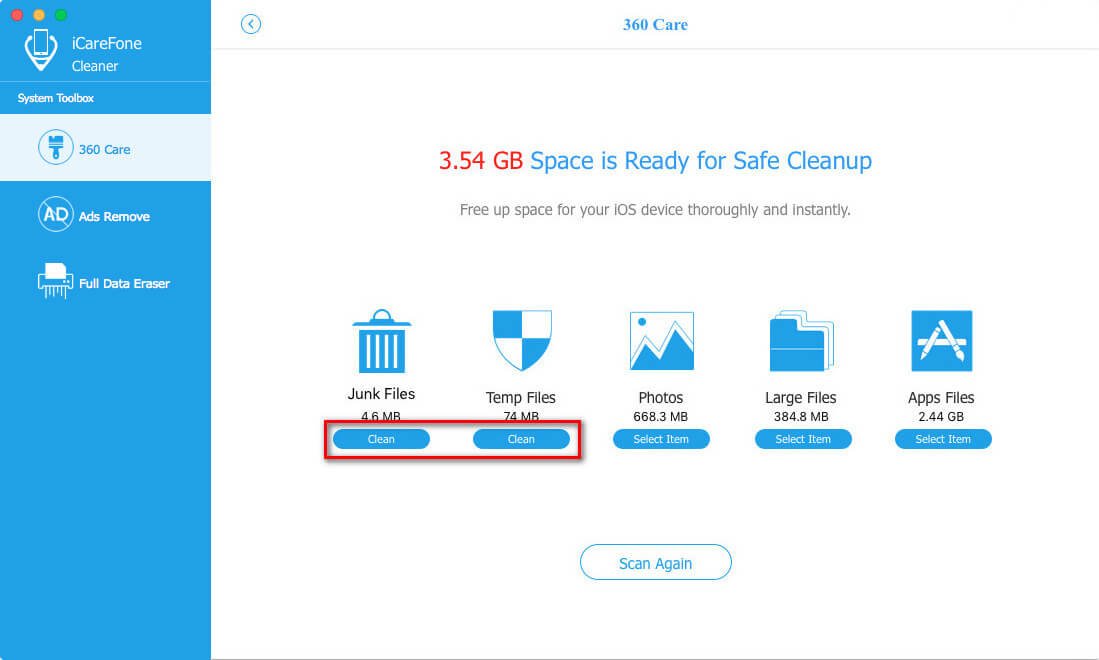 You can also try a soft reset or even hard reset because this does help fix the overheating problem of iPhone in most cases. If unfortunately, iOS 10/10.2/10.3/11 is still heating your iPhone, maybe it's time to visit the Apple Store or contact Apple customer support.
If you meet any other iOS 10 problems such as iPhone slowing down on iOS 10, you can also refer to this related article for some instructions: iPhone Runs Slow on iOS 10, How to Do