Top 2 Ways to Downgrade from iOS 15/10.3.3 Beta to 14.8/10.3.2
by Jenefey Aaron Updated on 2021-09-21 / Update for iOS 10
Apple has made available the sixth beta of iOS 10.3.3 update to developers and public beta testers this morning, this version was a bug-fix update focusing primarily on security updates, bug fixed and other. Even so, this beta build is loaded with some bug with users reporting about its stability issue, if you also cannot bear with the annoying bugs of iOS beta, then you can downgrade from iOS 15/10.3.3 Beta to iOS 14.8/10.3.2 on your iPhone/iPad.
Note: Make sure you've made a backup for your data before installing iOS beta version (which you always should!), as you will need that backup to restore your iPhone or iPad once the downgrade is complete.
Way 1: Downgrade from iOS 15/10.3.3 Beta to iOS 14.8/10.3.2 with iTunes
What you need to do first to go back to iOS 10.3.2 on iPhone or iPad in question with iTunes is to have the iOS 10.3.2 IPSW file downloaded on your computer.
To do so, visit this site and download the respective IPSW file for your device.
Then you need to turn off Find My iPhone. Just go to Settings > iCloud > Find My iPhone > Turn it off.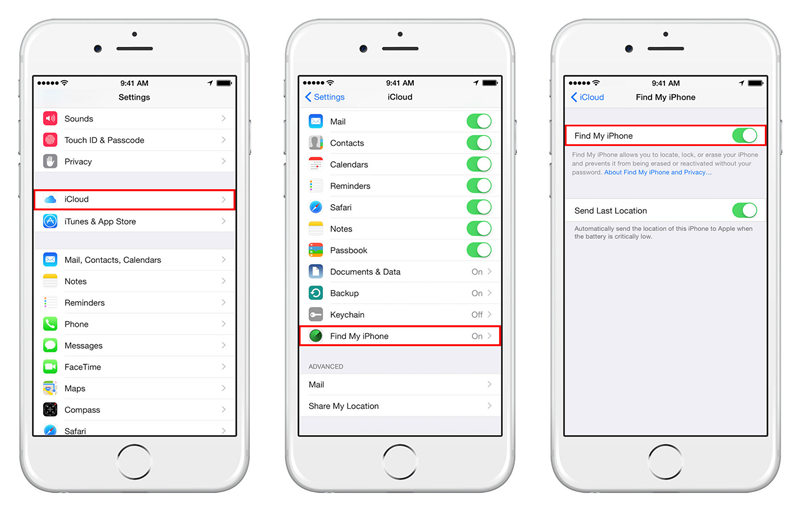 Next, Connect your iOS device to computer, launch iTunes and put iOS device into DFU mode.
For iPhone 8/ 8 Plus and newer: Quickly press the Volume Up button and then the Down button. Long press the Sleep/Wake button until the screen turns black, then hold down both the Sleep/Wake button and Volume Down button. Last, just release the Sleep/Wake button and wait for a few seconds.
For iPhone 7/ 7 Plus: Press and hold the Sleep/Wake button and the Volume Down button simultaneously for 5 seconds. Then release the Sleep/Wake button while continuing to hold the Volume Down button for extra 5 seconds. If the screen stays black, that's it!
For other old iOS devices: Hold down the Home and Power button. Keep holding Home and power button until the device screen turns to black. Release Power button to keep holding home for 10 seconds.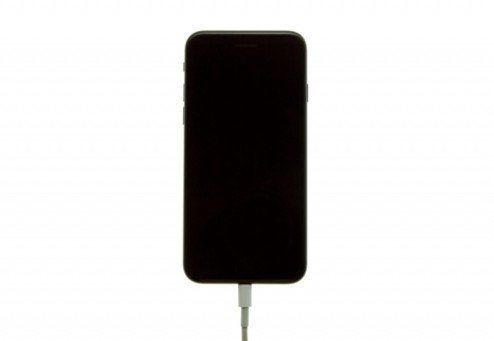 iTunes will alerts after detected an iPhone (or iPad/iPod) in recovery Mode, and asked you to restore your device. Simply click "OK" to confirm.

Then you have to Search your device icon on iTunes and click it > Choose Summary tab and,
On Mac, press "Option" and click "Restore iPhone (or iPad/iPod)..."; on Windows PC, hold on the Shift key instead. Then, click on the Restore iPhone/iPad.

Next up, you will have to browse and choose the IPSW file you have just downloaded. You will see a pop up telling that you are going to downgrade, just click Update and Restore to proceed.
Way 2: Uninstall iOS 15/10.3.3 Beta and Go Back to iOS 14.8/10.3.2 without Data Loss
As you can see, the process of uninstalling iOS 10.3.3 beta and going back to 10.3.2 with iTunes is so complicated. Worse still, some users are experiencing iPhone stuck in recovery mode when downgrade to iOS 14.8/10.3.2 from iOS 15/10.3.3. So, I would not suggest you to use the method above.
Personally, I prefer to use a more straightforward way to achieve it—with the help of Tenorshare ReiBoot, which can help downgrade your device via recovery mode and you do not need to download IPSW as Tenorshare ReiBoot has it by default. Besides, there are not any complicated steps included at all and it will not cause any data loss. Now just try out Tenorshare ReiBoot with the following steps.
Free download and install Tenorshare ReiBoot to your computer. Then connect your device with a USB cable. When the device is detected, click on Start directly.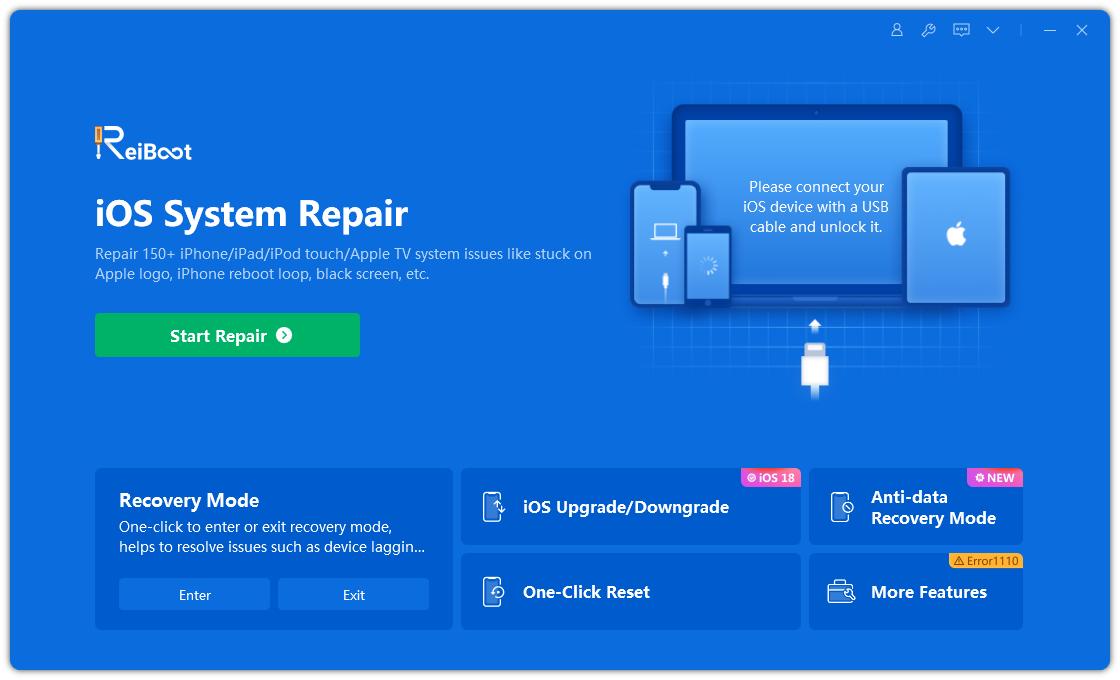 As we stated above, Tenorshare ReiBoot will provide the iOS firmware package for you by default. Simply click Download button to get the matched one.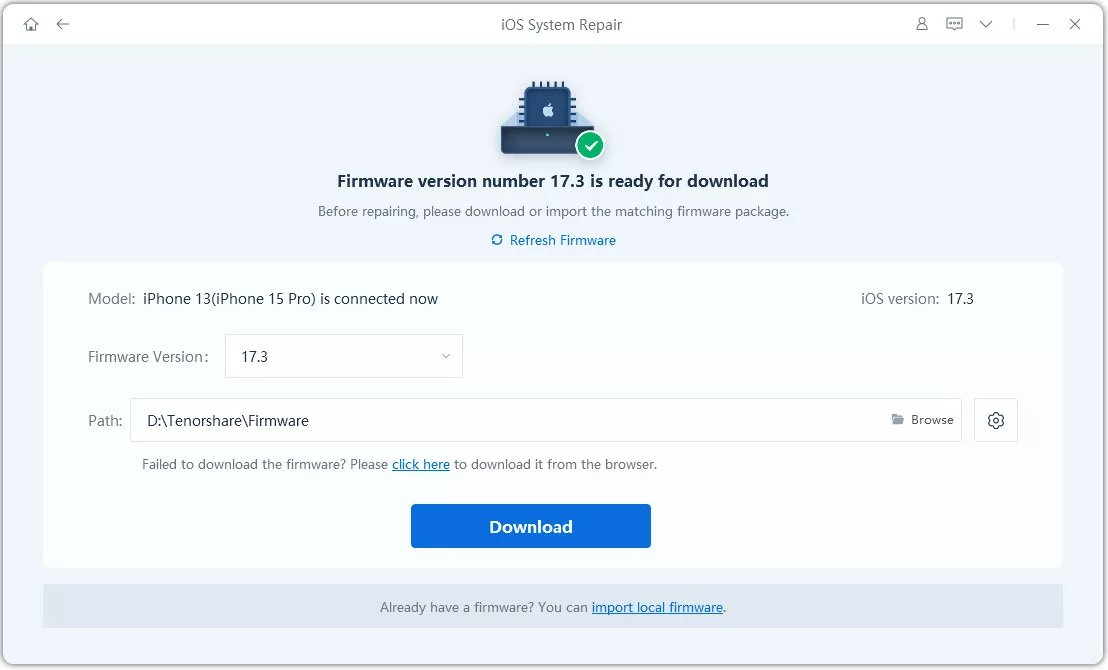 After downloaded, hit Start Repair to start system repair. When the repair completed, you device will boot up automatically and your device will go back to iOS 10.3.2 successfully.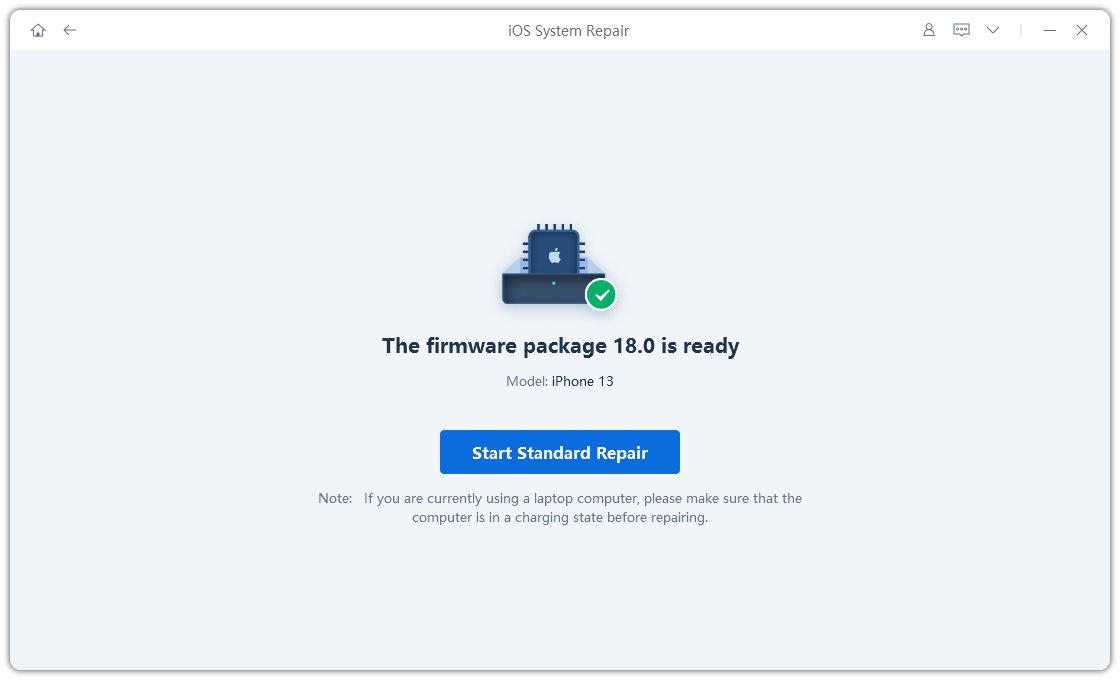 This is all about how to downgrade from iOS 15/10.3.3 Beta to iOS 14.7/10.3.2 with 2 detailed methods. If you have already updated to the iOS 15 beta and want to downgrade to the previous version, try ReiBoot now.