Top 4 Ways to Fix Whatsapp 'Failed. Out of memory. Please try again later.' Error
by Jenefey Aaron Updated on 2020-07-31 / Update for WhatsApp Tips
How many images and videos that you've received in your WhatsApp inbox today? How many that you've shared? If you are like most WhatsApp users and join tons of chat groups, chances are you'll get tons of photos and videos every day. These multimedia contents are nice, but they will fill your phone storage in no time.
When your storage is full, you'll likely get the annoying "failed out of memory, please try again later" message, and you won't be able to do even the most common actions using your WhatsApp. It's one of the many reasons for the error.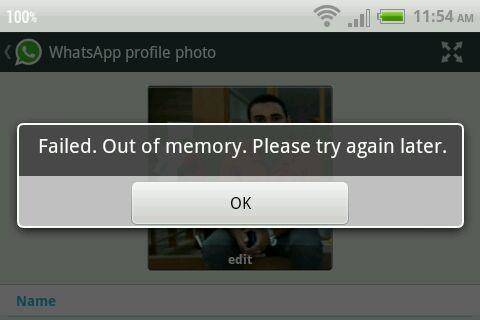 Even though it seems obvious on how to go about the problem, there is risk of losing your data if you go to the extreme like resetting your phone or formatting your memory card. There are several safer ways that you can do to overcome this annoyance.
Way 1: Restart Your Phone
On Android phones, sometimes the error occurs because your phone can't synchronize data with the memory card because of other apps have taken over the memory space during the period of idle processes.
So restarting your phone will refresh all the running processes on your device, kill those apps you don't need on startup and free memory for any application you want to run.
Way 2: Unmount Your SD Card
Again, on the Android phones, WhatsApp program folder is usually in the SD card (path: /mnt/sdcard). To stop and refresh all the processes that depend on the memory card such as WhatsApp, you need to unmount the card and reinserting it again.
This action will make the memory available for the apps and WhatsApp will function as it should be.
Way 3: Reduce Picture and Video Size, or Delete Them
As mentioned in the beginning, the lack of storage space can be the cause of the error. To gain more space, you can take smaller resolution pictures or videos by going to your camera settings.
In addition to that, you can also delete some pictures, videos, and voice notes from your WhatsApp folder to clear up some storage space. Android phones store these files in the /mnt/sdcard/Whatsapp/Media/.
You could also delete these files directly from WhatsApp itself by going to the Media, Links and Docssection under the chat name.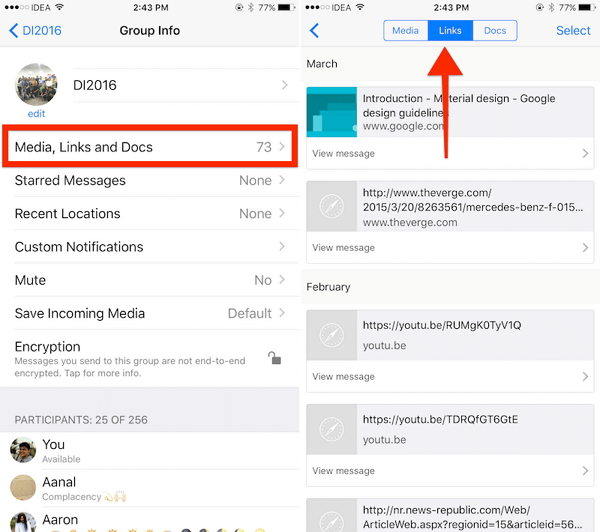 Note: If you mistakenly deleted some important photos or videos on WhatsApp, try UltData or Android Data Recovery, which are professional tools to recover WhatsApp chats(messages, videos, and photos)from iOS and Android devices.
Way 4: Workaround the Error
Even if your WhatsApp shows the "Whatsapp failed out of memory please try again later" error, you still might be able to send images or videos by going to the media library, select the files, and tap on the Share button.
Then choose WhatsApp from the list of apps and select the contact that you want to send the files to.
That's all for how to fix failed out of memory error on WhatsApp. In addition to methods above, a regular cleanup of your phone is also a great way to free up storage. Here we recommend Tenorshare iCareFone, a professional iOS cleaner to delete junk and temporary files and free up your iPhone for the maximum space.