5 Easy Ways to Transfer Music from iTunes to Android
by Jenefey Aaron Updated on 2020-03-11 / Update for iTunes Tips
Are you moving from iOS to an Android device? Perhaps, you are worried about your media files that are in iTunes. But now, there is no need to worry since technology has moved way too far. It is now possible to transfer media files from iTunes to an Android device. We will help you learning how to transfer iTunes music to Android device using 5 different ways through this article. Without any further ado, let's put a light on the topic.
Way1: Manually Transferring Files
You can simply transfer iTunes music to Android without any extra third party tool or other source. This manual transferring of music from iTunes to Android is the old one method i.e. copy and paste method. You will need a USB cable for this process.
Firstly, find the iTunes media folder location. To do this, Windows users need to 'C:\Users\(your username)\AppData\Roaming\Apple Computer\MobileSync\Backup' and Mac users need to '/Users/(your username)/Library/Application Support/MobileSync/Backup/'.
Now, you need to establish connection between your Android device and the computer using USB cord.
Subsequently, just open the iTunes media folder and copy-paste the iTunes music to the music folder the Android device has.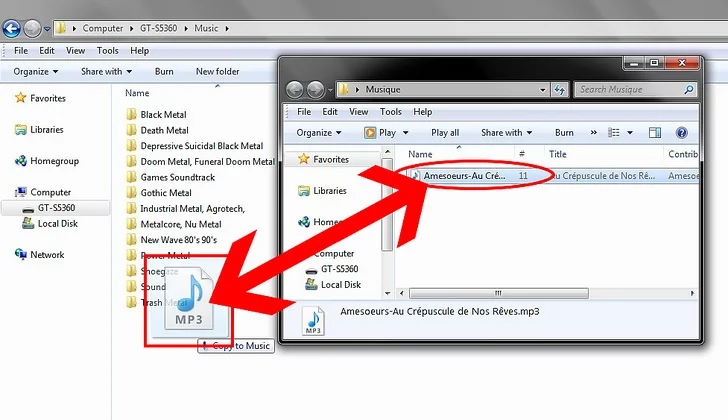 Way2: Syncing Music using DoubleTwist
DoubleTwist is a desktop app that helps the users in getting the iTunes music on Android devices easily. Here are the steps you need to follow for transferring iTunes music on Android with DoubleTwist.
1. Firstly download and install DoubleTwist either on your Mac or Windows computer.
2. Now, get your Android device and connect it with the PC. Ensure that USB Mass Storage is enabled on your device.
3. Wait for the device detection and when you see that your device is shown under the 'Devices' section, hit on 'Music' tab under 'Library' option.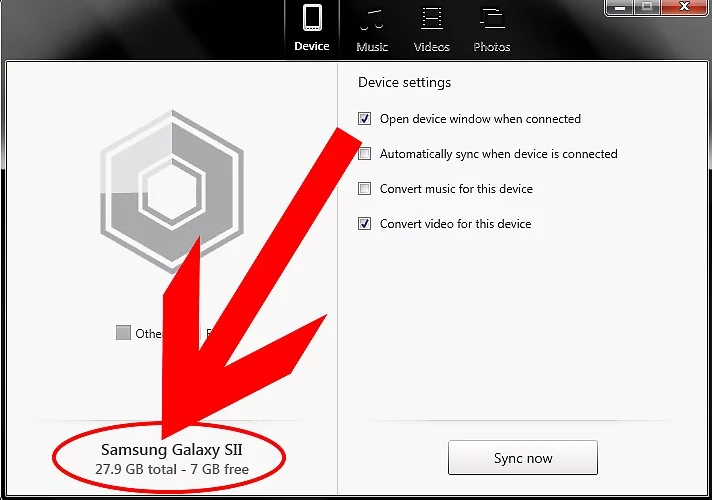 3. Now, you can select the music tracks you want to transfer to your Android. Go for the syncing process and select according to your needs.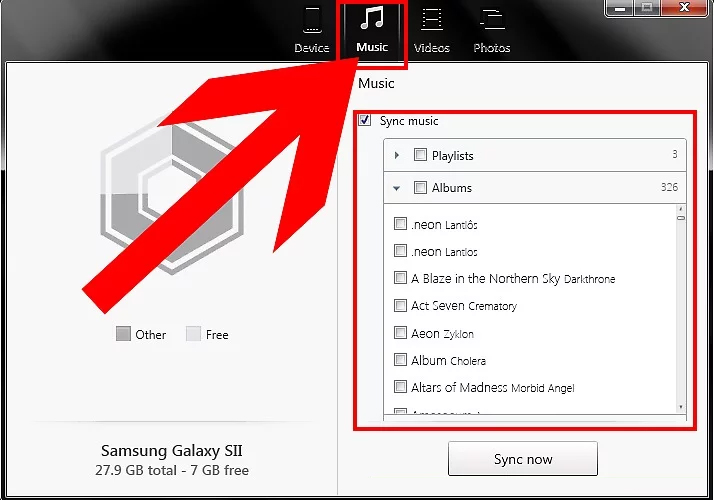 Way3: Syncing Music using AirSync
The next way to get iTunes music in Android device is by taking help of AirSync. The steps are as follows:
1. First of all, download the desktop software and launch it.
2. Secondly, download AirSync from Google Play and launch.
3. Subsequently, look for the menu i.e. 3 horizontal bars at top left corner and go to 'Settings'.
4. Tap on 'Set up AirSync' and you will get 5 digit passcode.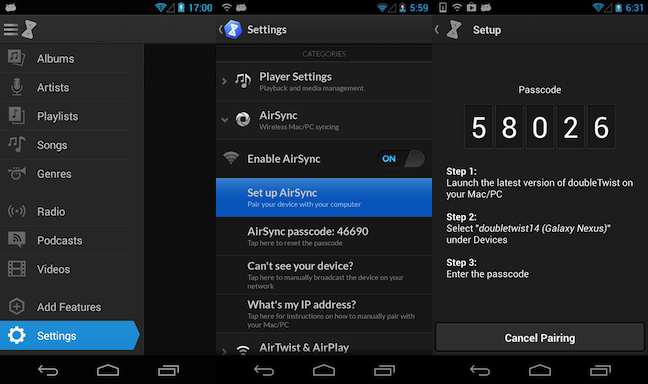 5. Now, go to the desktop app and enter the same passcode to make connection between the device and PC.
Note: Make sure that the PC and device are connected with the same Wi-Fi connection.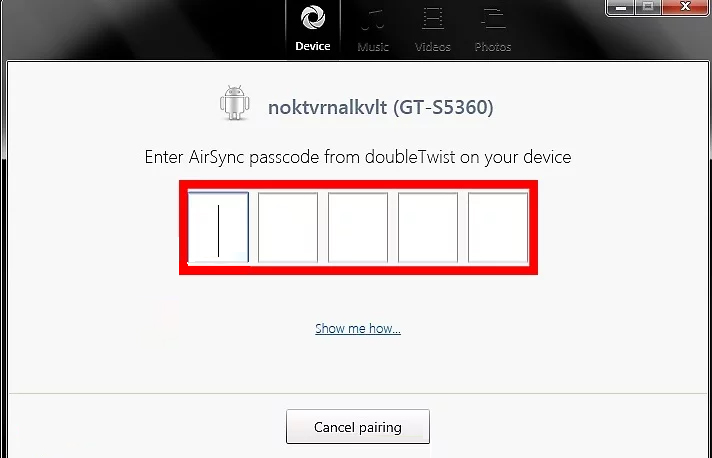 6. Click on 'Music' now and choose the tracks you want to transfer.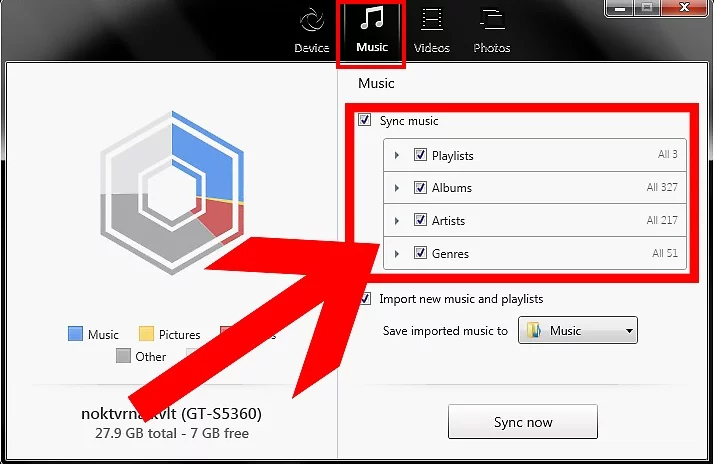 Way4: Get Music from iTunes to Android via iSyncr for iTunes
Here is another method with the help of which you can move your media files from iTunes to Android device. This way includes the app named as iSyncr for iTunes. The steps for transferring iTunes music to your Android are given below.
1. Firstly, get iSyncr for iTunes from Google Play and launch it.
2. Visit the link jrtstudio.com/isyncr and download the iSyncr desktop version. Install and launch it afterwards.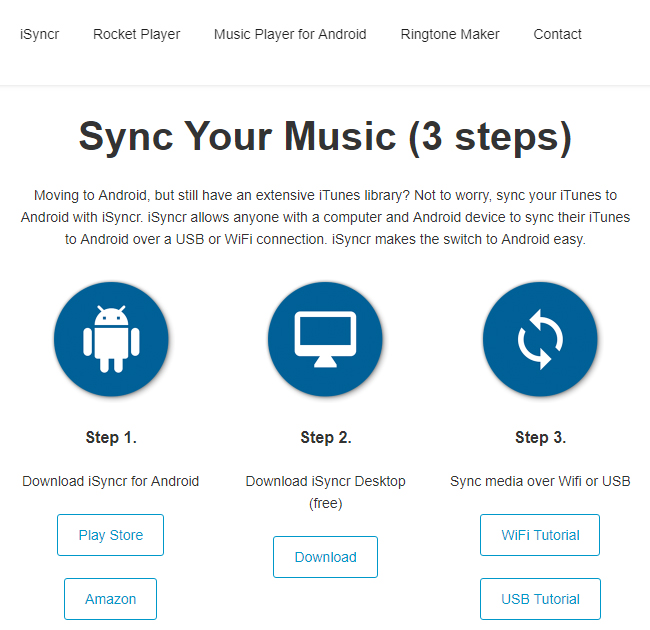 3. Please ensure to connect the desktop and phone with the same Wi-Fi connection.
4. Now, get your device and when you launch the app, you will get the option to choose between Wi-Fi and USB. Tap on Wi-Fi and select the desktop name showing in the app.
5. The connection will be established now and after that you can sync your music between iTunes and Android easily.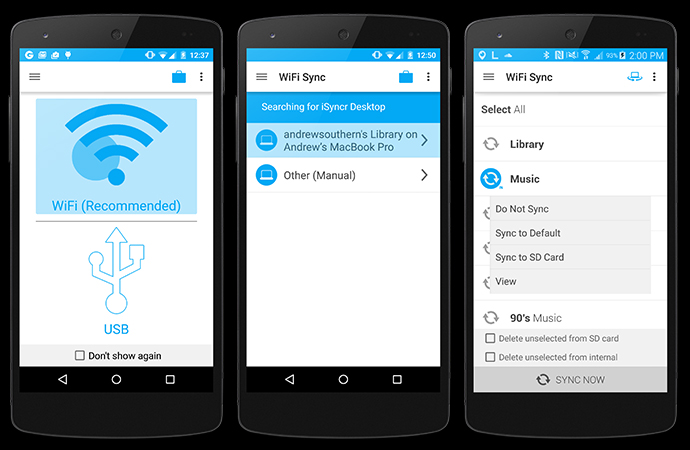 Way5: Easiest Way to Transfer Music from iTunes to iPhone
Well! If you want the most secured as well as highly recommended way for getting iTunes music for iPhone, we would like to introduce here Tenorshare iCareFone. It is the ultimate iOS data transfer and manager tool which lets the users enjoy free trial no matter what operating system they use. It is compatible with Mac as well as Windows computer. You can even backup and restore your data with this tool and that too selectively. Moreover, it can fix various iOS problems in minutes. Let us understand how to transfer and get iTunes music player for iPhone via iCareFone
Step 1 – Downlaod iCareFone on your respective PC and install it. Now, plug your device with the PC. Now, from the main interface, choose the option 'Transfer iTunes Media to Device'.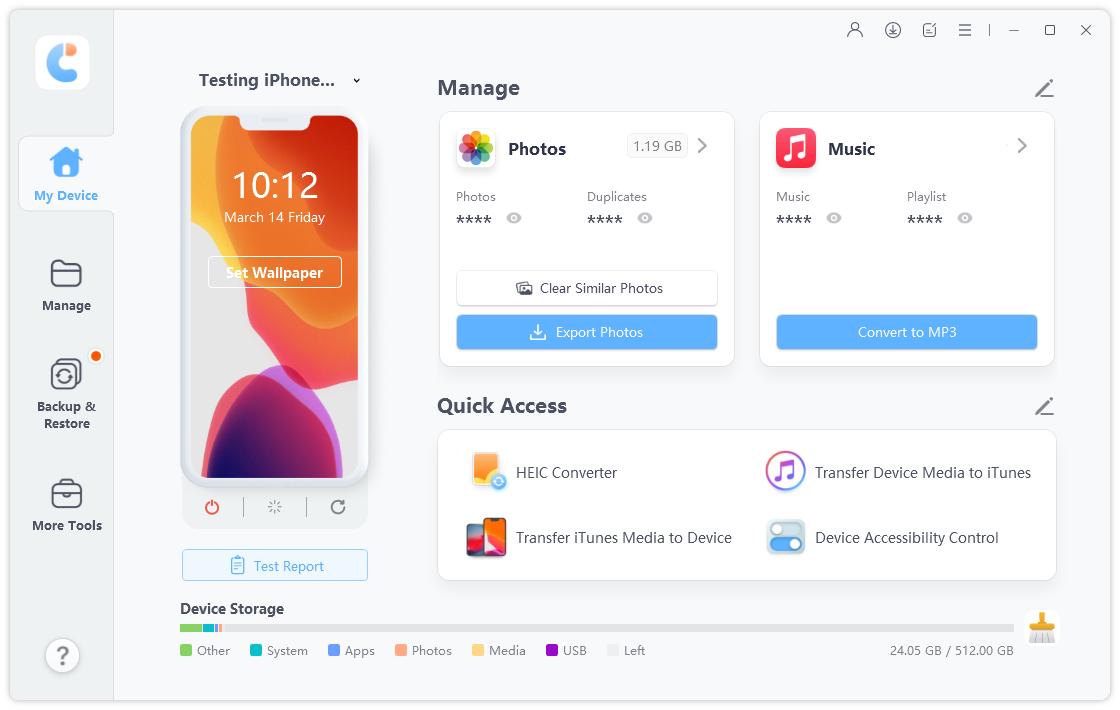 Step 2 – You will be able to see all the media files on your screen now. All the files will be selected by default. You can either go ahead like this or deselect the unwanted music files.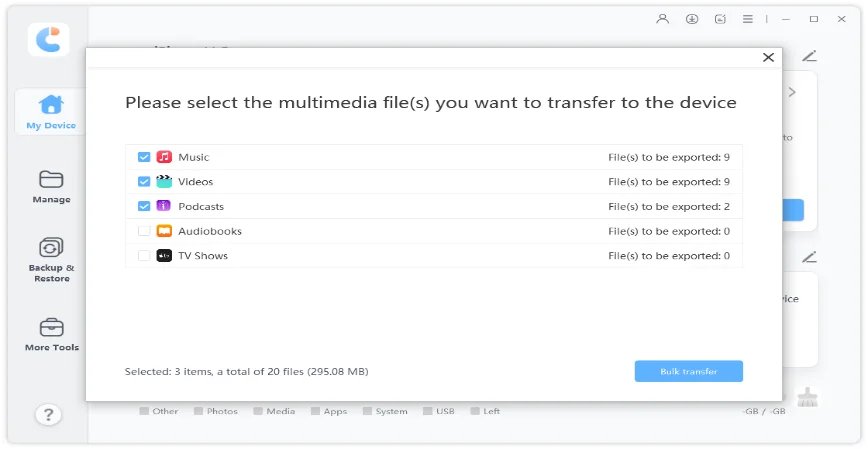 Step 3 – After selecting, click on 'Transfer' button and your music files will be synced with the device.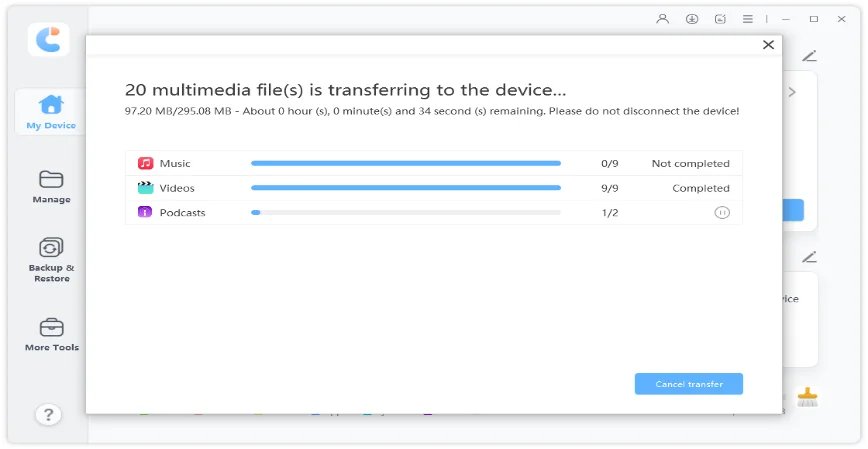 Conclusion
Transferring iTunes music to Android phones or tablets has now become easier. We have given you knowledge on some of the popular ways for the purpose. When you're still not able to figure out the best way, you can rely on Tenorshare iCareFone. We hope your motive get fulfilled after reading the article. Let us know your views on it.