Where and How to Buy iTunes Gift Card
by Jenefey Aaron Updated on 2019-07-25 / Update for iTunes Tips
Hopped on an iTunes Gift Card on your birthday? Or searching where to buy iTunes gift card? Do you know what wonders can itdo for you? We're here to enlighten you about the same. But before we proceed, let's acquaint ourselves with the meaning of it. An iTunes Gift card consists of a redeemable code that is encrypted in the back of the card. This code can be used in making the purchases from the apple stores. In this article, we will be addressing the questions like where to buy iTunes gift card from, what can you buy with an iTunes gift card and how to buy iTunes gift card?
Where can I buy iTunes Gift Card & What can I buy with iTunes Gift Card
Now you must be wondering where can I buy iTunes card from? There are various means of obtaining this card- online or offline. It all depends upon your convenience of purchase.
Online Mode:
There is a much convenient way to get hands on the card without taking the pain to drive all the way to a shop! You can Purchase the card by the Official Apple Website, Paypal and Ebay or from the assured online web stores.
Offline Mode:
Whether on road or mall, you can grab the iTunes Gift card from the nearest recognised Apple Store, Walmart, Bestbuy or any gas stations nearbyand buy the iTunes gift card code.
Coming on What can you buy with iTunes Gift card? First of all, the iTunes gift card is not solely redeemable at iTunes only, rather one can redeem it in various apple stores like iBookstore, Apple Store, iTunes etc etc. The iTunes gift card carries a redeemable code that will unlock into a credit, when entered in the desired apple store.So, the next time you plan to gift an iTunes Gift card, you will be well versed with its dynamic functionality and that your friend will have quite some options to ponder upon.
How to Buy iTunes Gift Card Online
It is much better to grab a gift card online than search for it here and there. But you must ensure to buy the cards from the trusted websites. We will guide you thoroughly on how to buy the iTunes Gift Card on line.
Step 1 Open the web browser and visit to https://www.apple.com/shop/gift-cards to purchase the gift cards.
Step 2- Overview the gift card, choose a design accordingly.
Step 3- After selecting the design, enter the amount to be displayed on the card which can range from $10-$200.

Step 4- Once the amount has been entered, enter the name and email address of the recipient and sender respectively. You can now cart your selection and proceed to check out.

Step 5- Tap the 'Check out' tab, sign in with the registered Apple ID. Ensure that the billing information is correct. For payment purpose, enter the Security number of the credit number and Proceed to continue.

Recommend Tenorshare TunesCare
Are you fed up from iTunes behaving abnormally or halting in between your crucial work? Your array of worries comes to an end by Tenorshare's TunesCare software. It serves as a one stop solution for fixing all kinds ofiOS related issues ranging from sync errors to connecting issues. It stands at par for boosting the performance of the iPhone to a next level. Want to experience the same? Then do try a free trial! For knowing how to use TunesCare for fixing the issues, follow the below guide carefully.
Step 1 – Firstly force installation of the program on your PC/Mac. After that, click on 'Fix All iTunes issues' tab from appearing on the screen.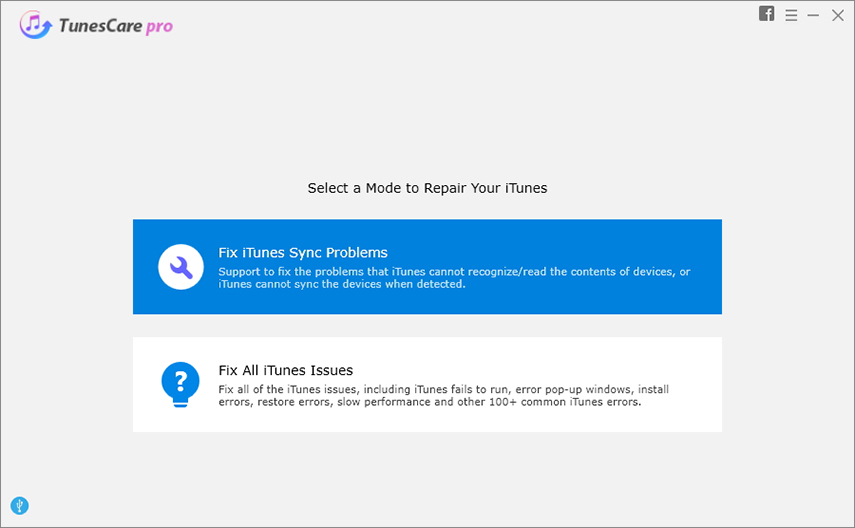 Step2 – You will now see a page stating 'Your iTunes performs abnormally. Fix it immediately', and the solution to fix it will be a click on the 'Repair iTunes' tab. Now all the crashes and bugs will be resolved.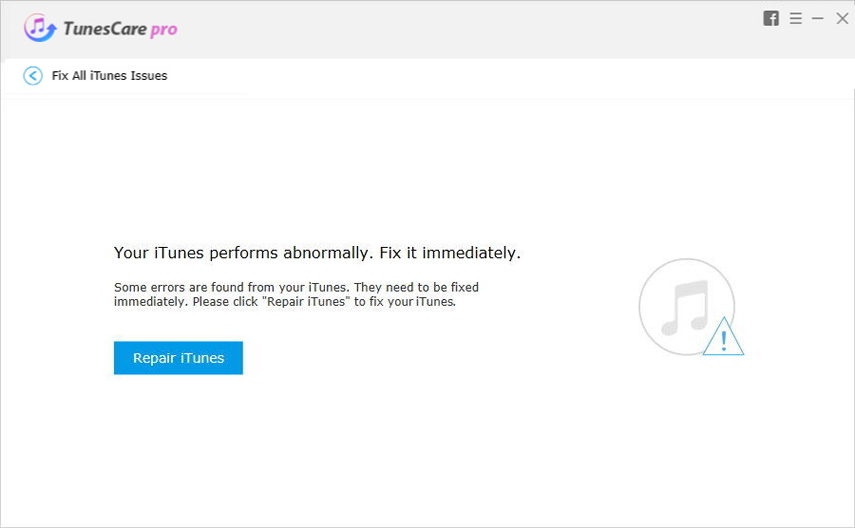 iTunes alternative – Tenorshare iCareFone
Does your work get interrupted by some fretting bugs? Or do you face that bland black, frozen screen? Don't hide your face in the blues as you can peacefully use your phone with Tenorshare's iCareFone - the best manager for your iOS data. It is Windows/Mac friendly software that not only guards your iOS device from any future problems, but also maintains the back-up data of your iOS device. Also, one can transfer endless sizes of data like SMS, contacts, media files etc using iCareFone. Below are the steps for Backing up and Restoring the Data.
Backup of Data
Step 1 – Install the Tenorshare'sTunesCare in your PC/Mac. Meanwhile, connect your iPhone with your system. From the mainscreen, tap on 'Backup and Restore' option which is available on the navigation panel at the top.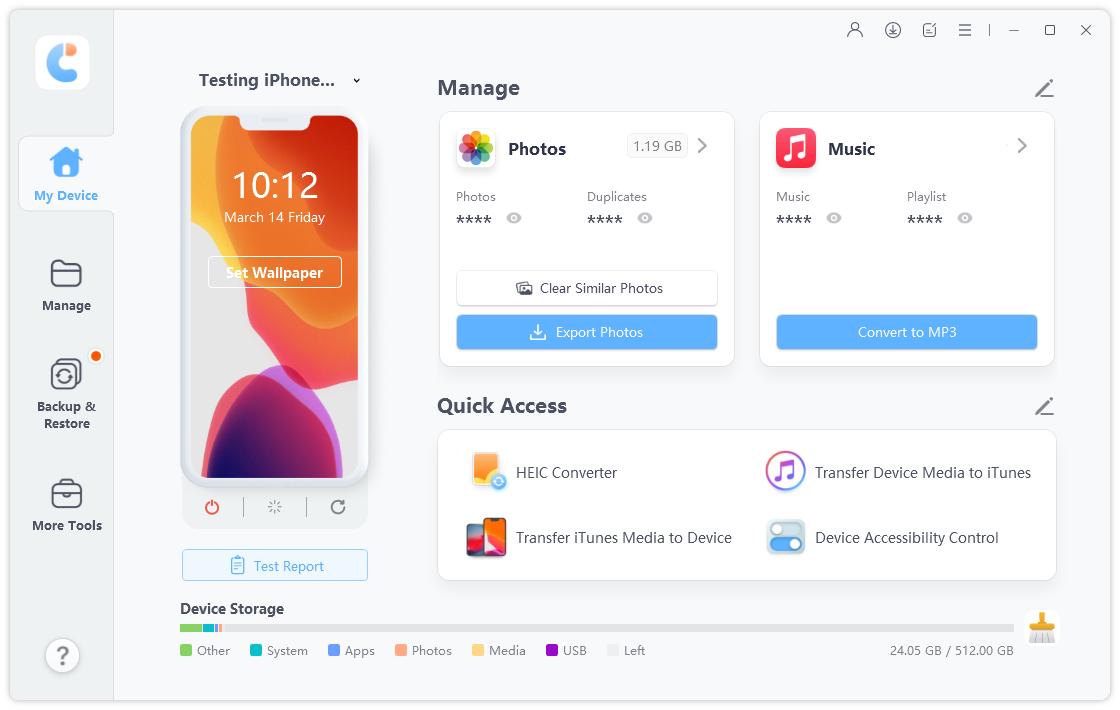 Step 2 – You will now be redirected to new screen where you need to select desired data types. You can select them individually or hit 'Select All'. Now tap on 'Backup' from the bottom-right screen.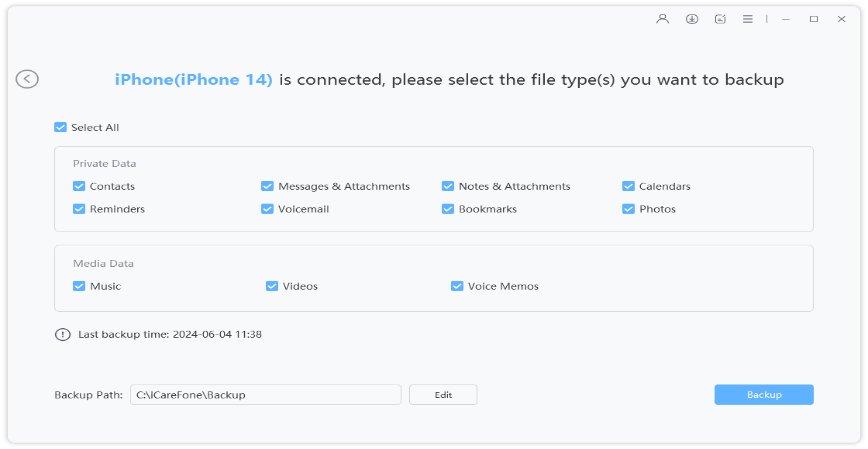 Step 3 – The process may take some moments to get completed. Upon completion, a screen of 'Backup completed' will appear.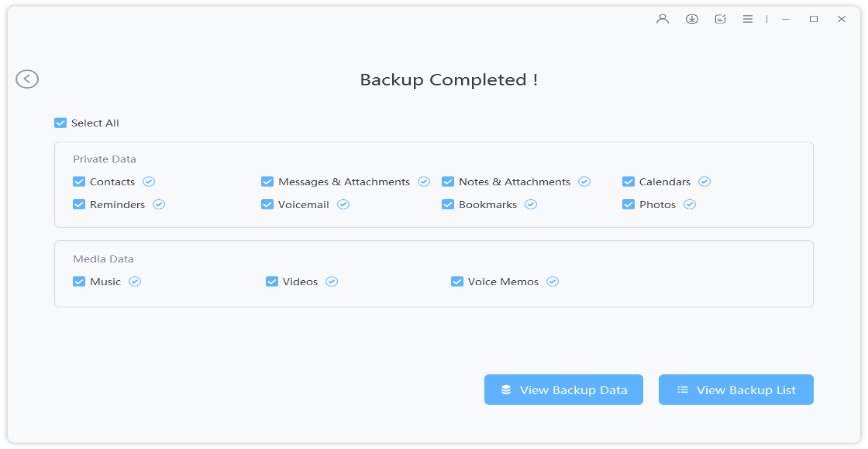 Restoring Data
Step 1 - To begin with, launch iCareFone on your computer and connect your iOS device via the cable supplied with your device. Now, navigate to 'Backup and Restore' feature.
Step2 – On the next screen, you need to tap on 'To view or restore previous backup files' option to load the list of backups. Then, choose the desired backup and press on 'View' tab from the bottom-right screen.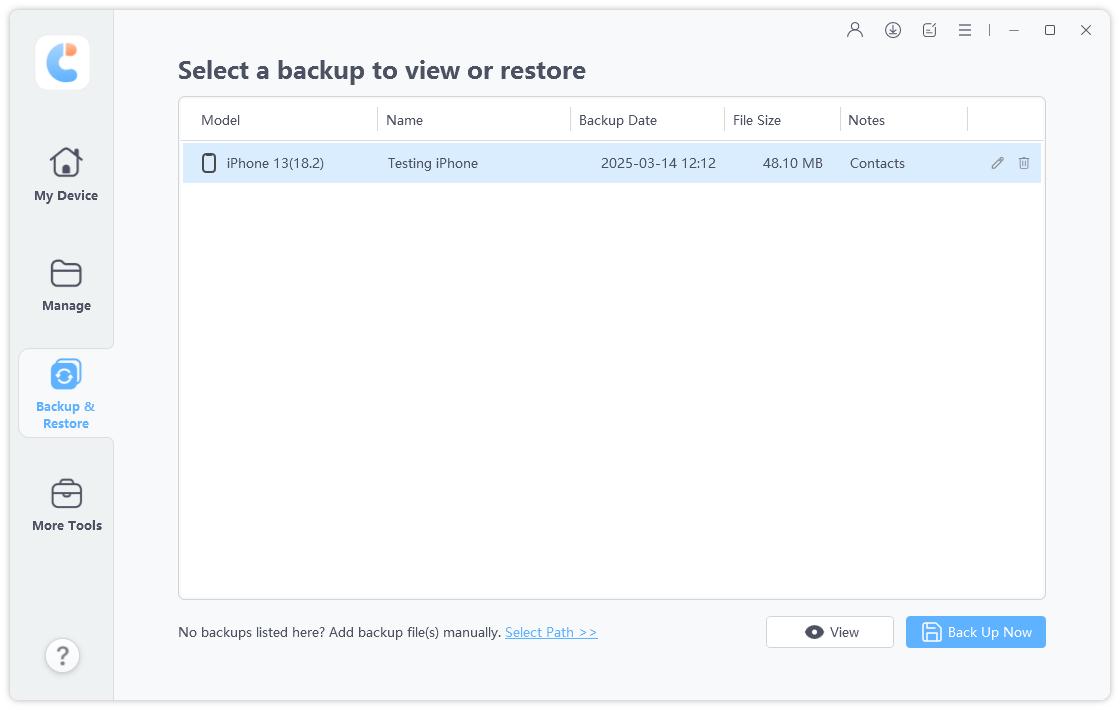 Step 3 – The results page will come up and all the data contained in the backup file will be categorized on the left panel, select the one you are looking to restore. To preview the data, select the desired category and explore the data from the center screen. Lastly, tap on 'Restore to Device' to transfer the file directly to your device or choose 'Export to Computer'.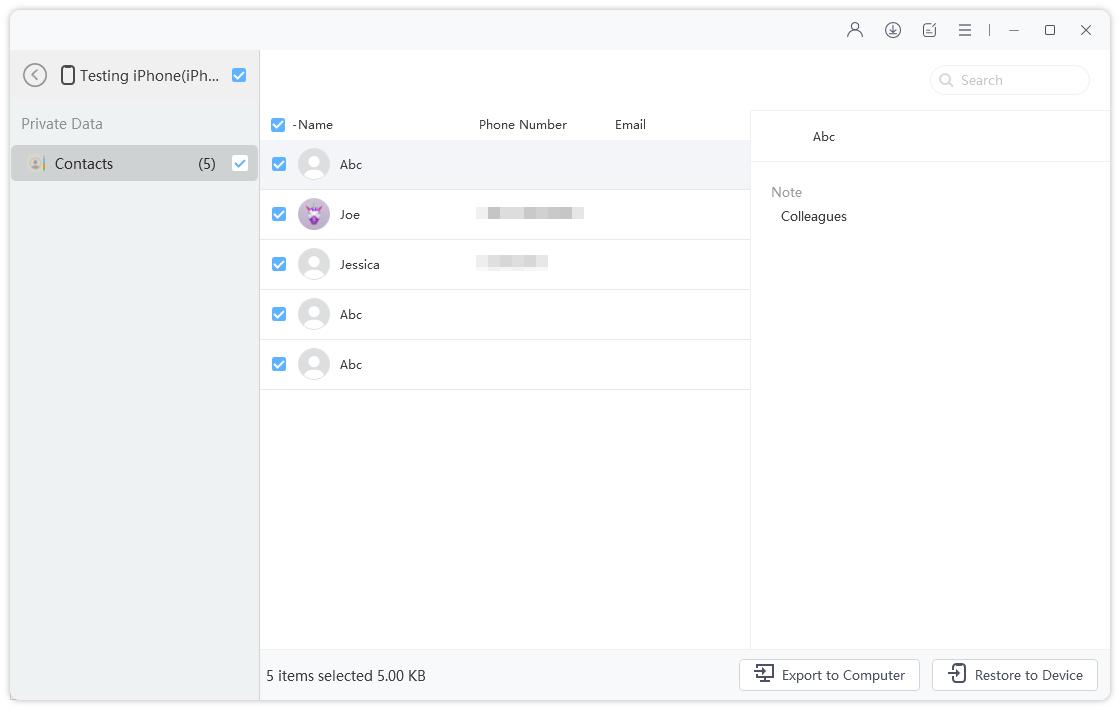 Summing Up
We are now acquainted with the overview of Where and How to buy the iTunes Gift card. Thus, it is very convenient to buy iTunes Gift card online or offline, depending upon your choice. So, the next time you are planning to surprise your friends or family, gift them an iTunes gift card as you are quite well versed with the whereabouts of it!