How to Fix iPhone 6s Battery Won't Charge
by Jenefey Aaron Updated on 2019-07-25 / Update for iPhone6s Tips
Charged your iPhone 6s all night but the phone was still dead? If your iPhone won't change, there could be something wrong with the any of these three components: the charging port on your iPhone 6s, the USB cable, and the power source. In this article, you will learn to diagnose which part is wrong and then try to fix iPhone 6s battery not charging issue.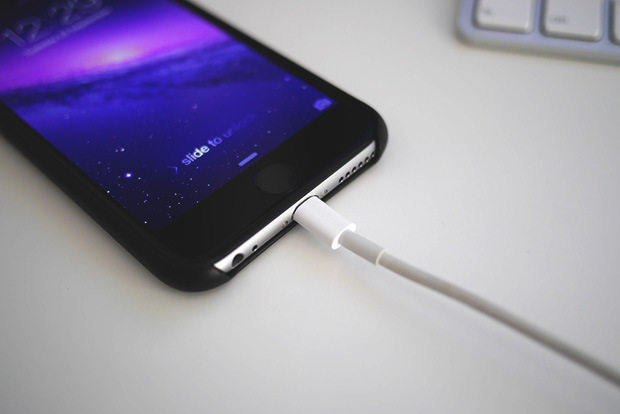 Step 1. Make Sure It Is Not A Software Crash Firstly
Believe it or not, chances are that it is your iPhone's software that prevents your iPhone from charging. In normal cases, iPhone software will recognize if your iPhone is connected to power and start the charging process. In the event of a software crash, your iPhone will not charge because the iPhone's software isn't responding. Thus, when your iPhone 6s battery won't charge, the first thing you should make sure is whether it is a simple software crash or not. Just do a hard reset by holding the power button and the home button together for about 30 seconds. If the Apple logo would appear, the iPhone will then reboot normally.
Step 2. Check USB Cable
It is also possible that there is a problem with the USB cable you are using to connect the iPhone to your computer or power adapter. The way to test it is to get access to another iPhone cable and try using that one instead. If you find that it is your USB cable that makes iPhone won't charge, you can buy a new one.
Step 3. Inspect the Charging Port
A very common reason for an iPhone 6s that won't charge is liquid damage to the charging port. Liquid damage can short out the connections in the charging port of your iPhone and all sorts of iPhone charging problems.
Take a close look at the bottom of your iPhone 6s. If you see any debris or gunk, it might be preventing the lighting from making a solid connection to your iPhone. To clean up the power port, you can use a blower to remove the dust. You may use a toothpick to carefully remove the debris inside the port, in case of stubborn dust and lint.
Step 4: Check Wall Charger Power Adapter
If you're charging your iPhone 6s using a wall charger power adapter (rather than by plugging it into your computer), it could be the adapter that's preventing your iPhone from charging. The easiest way to check this is by getting another power adapter and trying to charge your phone with that (alternatively, you could also try charging via a computer instead).
Step 5: Use iPhone 6s Recovery Mode
Sometimes problems occurring with your iPhone require more extensive steps to solve them. One of those measures is Recovery Mode. This is like a restart, but can help solve more complex problems. Tenorshare iCareFone can help your iPhone 6s enter recovery mode in just one click.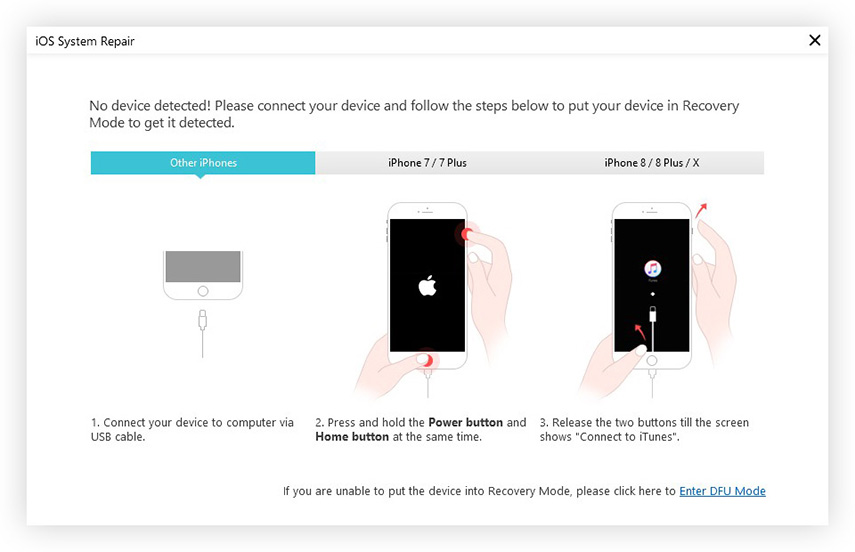 If all of the above tips won't work, maybe your iPhone's battery is dead and needs to be replaced. You may need to go to the Apple store nearby. If you have AppleCare, battery replacement is covered for free.