How to Jailbreak iCloud Locked iPhone
by Jenefey Aaron Updated on 2021-01-29 / Update for iPhone Tips
Jailbreaking is a way by which one can remove various restrictions put on software of your iPhone by its OS, that is, iOS. And when these restrictions are removed, one is able to download different applications that were restricted by the iOS previously. Are you one of these people who wish to jailbreak iCloud locked iPhone and enjoy restrictions-free device? In the below article, we have discussed best and simple three ways with the help of which you will be able to bypass and remove all these restrictions.
Apart from the restrictions thing, sometimes people tend to use a second-hand iPhone. Later on it comes to their notice that the iPhone they have purchased is iCloud locked! This clearly means that no matter how much you have spent on this second-hand device, you can be anytime get locked out of your device by its earlier owner. And if you are the one dealing with such issue, all you are left with is jailbreaking of iCloud locked account. The only thing you should take care of is that you have to first get rid of the iCloud lock. If this is done, then only it possible for you to jailbreak the iPhone. Read below to know more about jailbreak iCloud locked iPhone fix.
Part 1: Can You Jailbreak an iCloud Locked iPhone?
The question "can you jailbreak an iCloud locked iPhone" is been asked several times and it is indeed a fact of argument. Truth to be told, the answer for this debatable question is clearly a Big No. As discussed above, all the jailbreaking does is remove any software type that is blocking your way to fully access your iPhone. Well, it does not remove any iCloud lock. Simply put, the jailbreaking method will definitely unlock the iPhone; but is possible only once the iCloud lock is removed by some other method.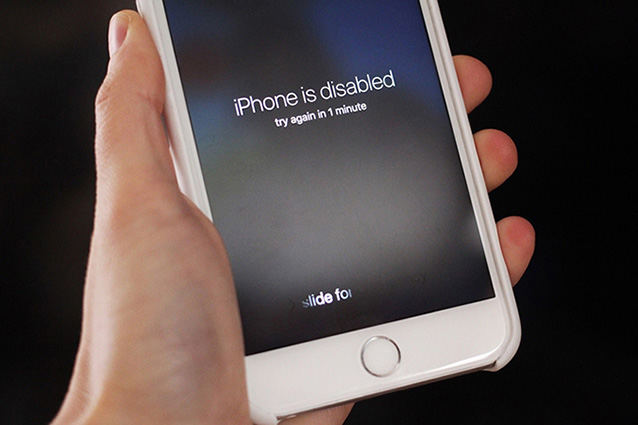 Part 2: How to Bypass iCloud Lock on iPhone
To avoid the troublesome iCloud lock, the best way is the below discussed method. In addition, it is a temporary method as the same process is repeated for bypassing iCloud lock on the iPhone. Follow below simple steps.
Step 1: Go to iPhone's Settings >> Wi-Fi.
Step 2: Click the 'i' icon that can be seen beside the Wi-Fi network available. Now delete the DNS settings. Simply enter the new DNS info as per requirements.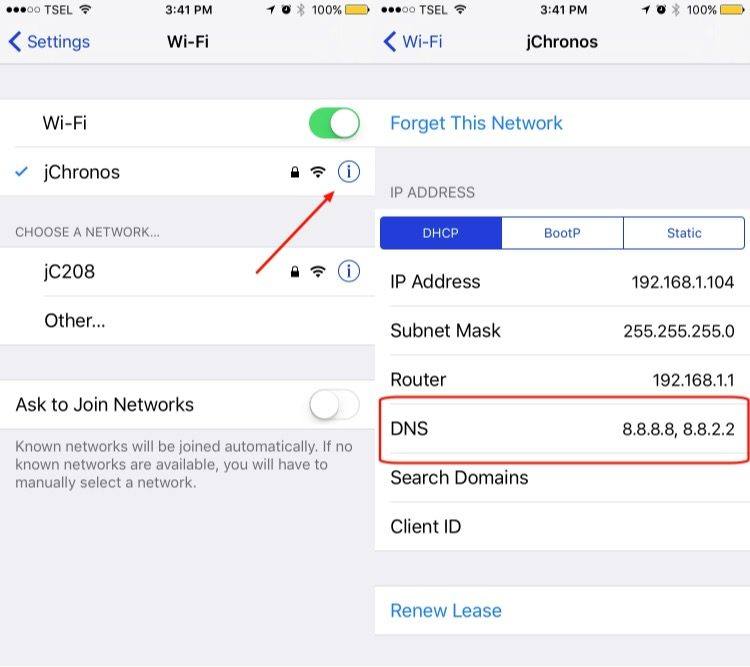 Step 3: Click the Back button >> Activation Help. This will do the bypassing process and you can verify the confirmation once you receive the message that says "You have successfully connected to the Server." The text confirms that your iPhone is unlocked successfully.
Fix iPhone Stuck Issues without Data Loss
Part 3: How to Jailbreak iCloud Locked iPhone
Due to the gaining popularity of iPhone in China, the hackers in China are attracted towards the jailbreak trend. And this trend has made the hackers release their own versions allowing the users install substitute app and modify the working of their iOS device. One such thing is Pangu jailbreak software. It is a software that will help you jailbreak your iPhone with ease. The process jailbreak is a very easy process; however, you need to go for some precautions so as to reduce the probability of something going in a wrong way.
What you Need for Jailbreak Process
Your iPhone
Pangu jailbreak software
Latest iTunes version
USB to connect to iPhone and Mac/PC
Disabled Auto-lock function on your iPhone. T do this go to Settings >> General >> Auto-Lock and switch it off. Also, the passcode should also be turned off. Go to Settings >> Passcode and turn it off.
Now that you are done with all the requirements, follow below steps to jailbreak your iPhone with the software.
Step 1: Firstly, disable Wi-Fi on paired iOS devices. The jailbreak app's most recent version will detect all the devices on one network. Now using an USB cable, connect your iPhone and PC. Take a backup for a safer side via iTunes.
Step 2: Download, install and open Pangu jailbreak software. The s/w will automatically detect your iPhone. Now tap the option Jailbreak. This will start the jailbreak process.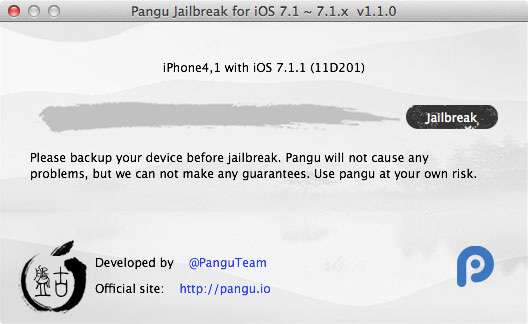 Step 3: When asked, modify device's date by going to Settings >> General >> Date & Time. Also, uncheck the option of Set Automatically before doing anything else. Now you will be asked to click the icon of Pangu on your iPhone.
Step 4: Click Continue once you receive message "Are you sure you want to open application 'Pangu' from the developer 'iPhone Distribution: Hefei Bo Fang communication technology co., LTD'".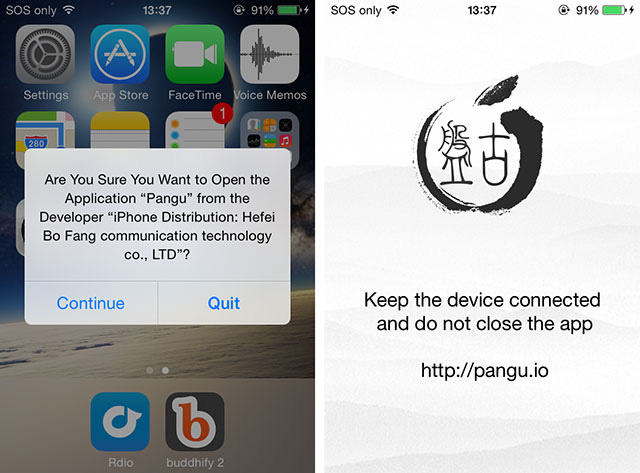 Step 5: A white screen will be displayed along with Pangu logo. Wait till your iPhone reboots and the jailbreak process is completed. Your iPhone will once again reboot, and you will get a message saying "Done!" on your PC.
Part 4: What to do if you bought a Refurbished iPhone
If you are one of the users that have bought the refurbished iPhone, then here are some tips that you need to follow.
Check if the handset is in good condition. Check all the ports and connections. See if all the connections are working fine. Make sure your device works fine wirelessly.
Next, check the physical condition of the iPhone. Check if the handset is damaged in any way, such as scratches. Make sure the screen and speakers are fine.
Next, you need to check if the device was stolen or not. Hence, it is better to purchase a refurbished handset from the authorized dealer.
You also need to check if the device is erased clean. There should not be any data.
In addition to this, you also need to check if the device is not jailbroken. This will ensure your privacy and security.
Extra Part: How to Restore iPhone to Unjailbreak State
Now that you have jailbreaked your iCloud locked iPhone, you must be eager to bring it back to the unjailbreak state. Frankly speaking once jailbreaked, you cannot reverse the process and bring it back to unjailbreak state. The word unjailbreak means bringing your jailbreaked iPhone to a normal state as it was before jailbreaking. And this can be done using Tenorshare ReiBoot. It plays an important role when it comes to solving any type of iOS related issues. The tool is full of various excellent solutions for all the iOS related problems. The tool ensures to also keep all of your data safe while solving the issue. Hence, with this amazing tool, you can restore the iPhone to unjailbreak state with ease. Follow below steps.
Step 1: Once downloaded, install Tenorshare ReiBoot in your PC. Launch the tool and simply connect your PC and iPhone. Use iOS System Repair by clicking Start.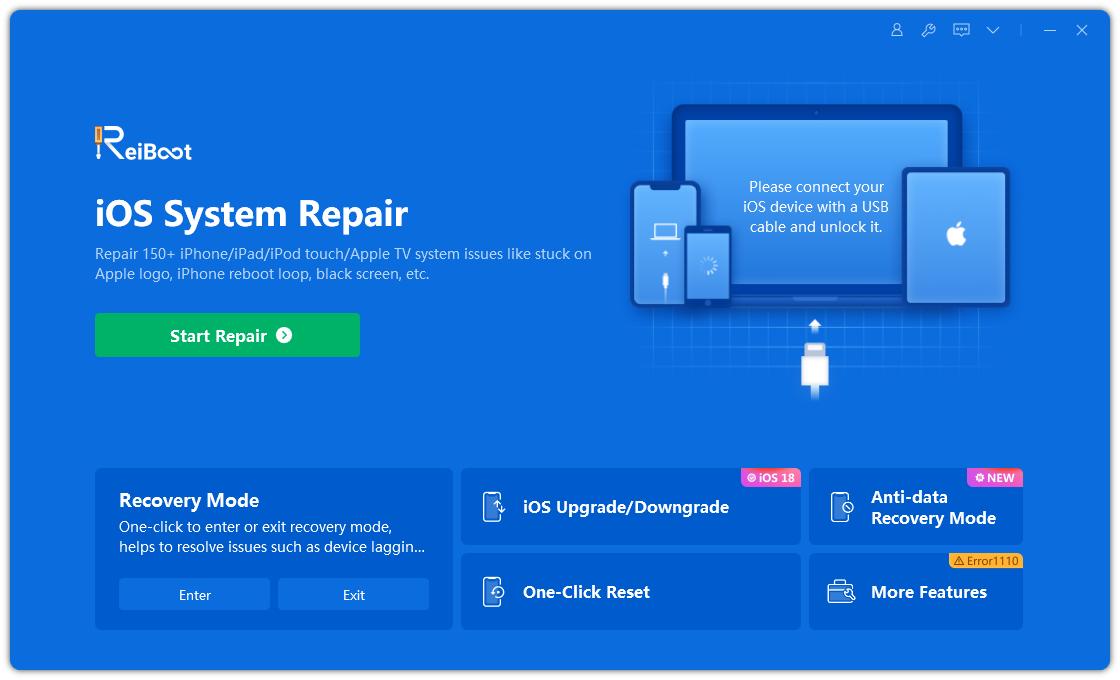 Step 2: With the use of Download option, get the newest firmware package downloaded that is a must for nest step.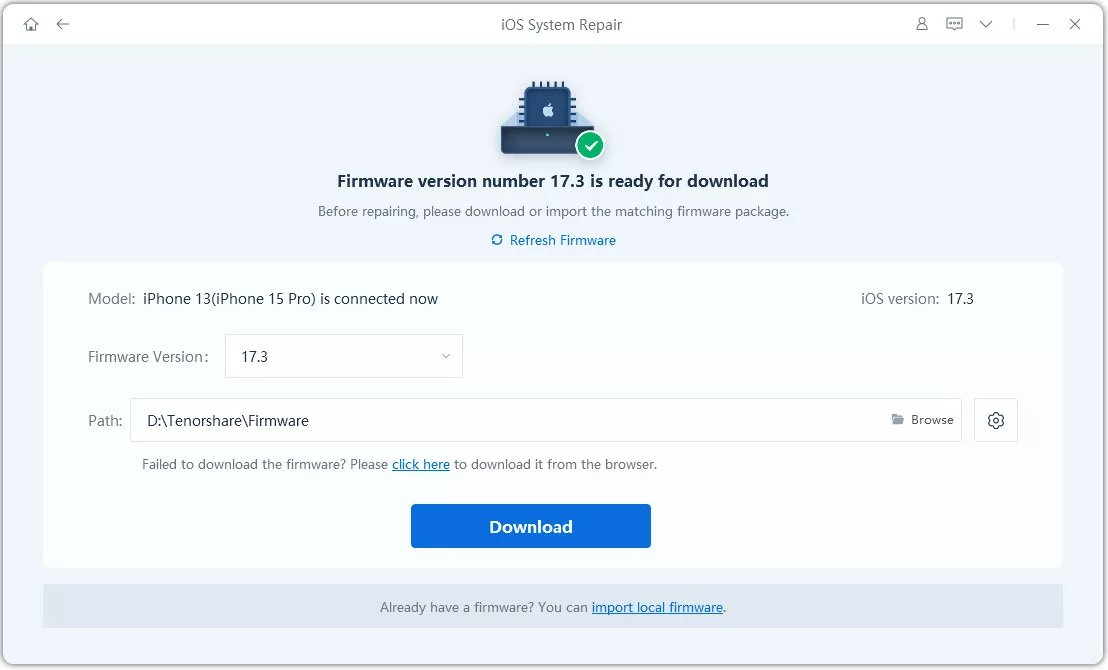 Step 3: Tap "Start Standard Repair" The restoring process of your iPhone will intiate instantly.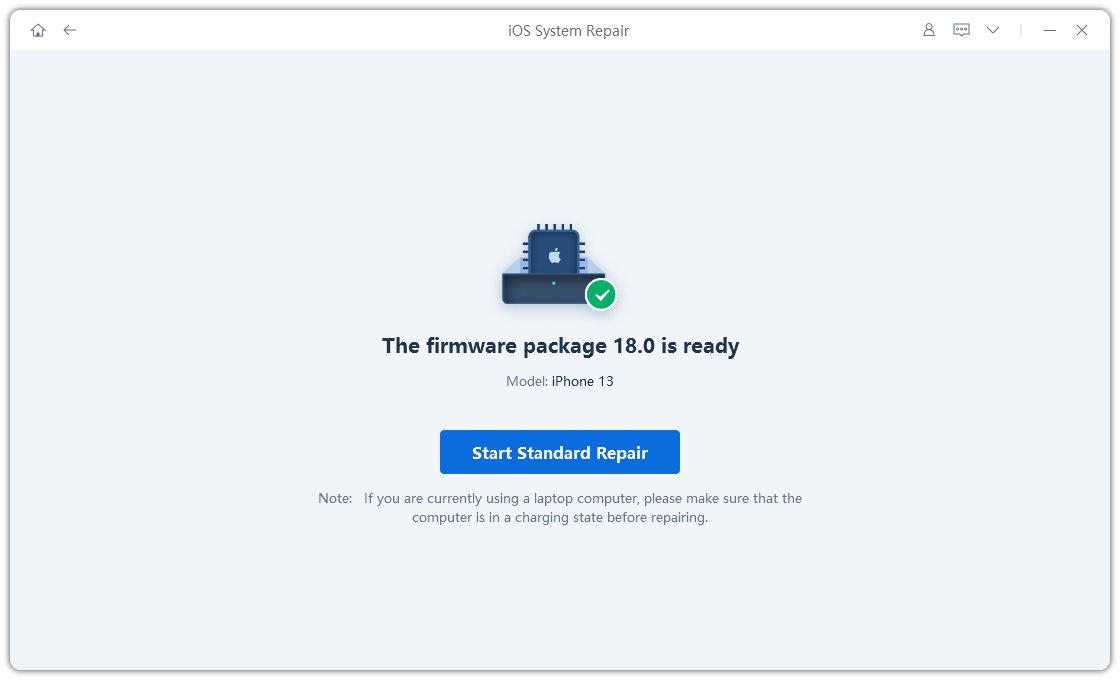 The article has enlightened the various simple ways to the question "is it possible to jailbreak iCloud locked iPhone". Well, all the solutions are good ones and will work for you no doubt. But to get back your jailbreaked iPhone back to normal, we suggest Tenorshare ReiBoot. It is best for the restoring the device along with solving any other issues in it. Hope your successfully solved your "iPhone activation lock bypass jailbreak" issue with the help of above article. If you got other problems like iPhone stuck on recovery mode, apple logo, won't turn on and so forth, let us know how well did your jailbreak process go in below comments.