Expert Tips: How to Jailbreak iPhone without Computer in 2023
by Sophie Green Updated on 2023-05-30 / Update for iOS 16
Jailbreaking an iPhone isn't as easy as rooting an Android, it has some extra layers of security; for which iPhones are quite popular. In this article, we'll walk you through the complete process of jailbreaking an iPhone. For those who are looking for ways on how to jailbreak iPhone without computer, we are here with a complete solution.
Part 1: Can iPhone Be Jailbroken without Computer
The answer can vary from a big YES and a big NO at same time. It depends on the type of jailbreak you're expecting on your iPhone. Untethered jailbreaks do not require a computer, however, for a tethered jailbreak, you need to connect your iPhone with the computer and boot it with a special software.
The only difference between these two types of jailbreak is the way you reboot it. With untethered, you get a permanent jailbreak and you don't need any software or computer access to jailbreak everytime you reboot. The effect of jailbreak is permanent with untethered jailbreak. However, with tethered jailbreak, you need to run the jailbreak process from scratch every time you reboot your device.
Part 2: How to Jailbreak iPhone without Computer
To jailbreak your iPhone without a computer, you can perform a few of the following methods. We have gathered three methods to jailbreak your iPhone without a computer.
Method 1: Using a Jailbreaking App
There are plenty of jailbreaking apps for iOS that you can install to jailbreak your iPhone. These apps are continuously being updated by the developers so you should have no trouble using them on the latest versions of iOS. To learn more about the top jailbreaking apps for iOS, here's our guide on the top 3 iOS 16 jailbreak tools you can try.
These apps do not require a computer to function. All you need is to install them on your device and you're good to go.
Method 2: Using a Web-Based Jailbreak Tool
Another method you can try if you're looking for ways on how to jailbreak iPhone without computer is to use any web-based jailbreak tools. All you need is an active internet connection to access the jailbreak tools available on websites. They'll allow you to download and install the required version of iOS.
One of the top performing web-based jailbreak tools is Silzee, but you can try any other tool that you think is secure and reliable.
Method 3: Using a Combination of Apps and Web-Based Tools
You can use a combination of multiple apps or web-based tools to jailbreak your iPhone and see what works best for you. The ultimate goal is to bypass the security layers imposed by Apple and use the device at its full potential without any restrictions.
Part 3: Best Tool to Fix iPhone Jailbreak Problems without Data Loss
If during the process or after performing the jailbreak on your iPhone, you experience some kind of lag or you feel that your device isn't performing well like it used to perform earlier, you can always get back to the original settings without any data loss. And you can do that with none other than Tenorshare ReiBoot.
It's a powerful program that can fix all sorts of problems related to jailbroken phones. Here are the steps on fixing iPhone jailbreak problems without data loss.
Download and install the program on your computer and connect your iPhone with a thunderbolt cable. Once the ReiBoot recognizes the device, click the Start button to get started.

Now select the "Standard Repair" option and continue.

Tenorshare ReiBoot automatically detects your device model and suggests the respective firmware package. Download the firmware package by clicking the Download button. Wait until the package is downloaded.

Click the Standard Repair button in order to start the standard repair process. Your jailbroken iPhone will get back to its default settings without any data loss in just a few minutes. Once the repair is completed, your iPhone device will reboot and show Done on the program's interface. Now you can unplug your device from the computer and continue using your iPhone on default settings as if you never performed a jailbreak.

After the repair is done, your iOS device will automatically reboot and all your data will not be deleted.
Part 4: How to Jailbreak iPhone with Computer
Well, now that you know how to jailbreak iPhone without computer, we'd like to share with you an effective method on how you can jailbreak your iPhone with a computer access. The process might seem lengthy but it's quite simple if you follow the steps correctly.
Before getting started, you need to make sure that you have all of the following:
Your computer should have Windows 7 or later with 32 or 64 bit.
A USB flash drive with free storage of around 2 GB.
Download rufus-3.1.1.exe.
Download checkn1x-1.0.6-amd64.iso.
Let's get started with the steps.
Step 1: Burn the ISO File to the USB Flash Drive
1. Insert USB into your computer. Install and run the Rufus program.
2. Click on SELECT and find the checkn1x iso file. Without changing any other option, click START.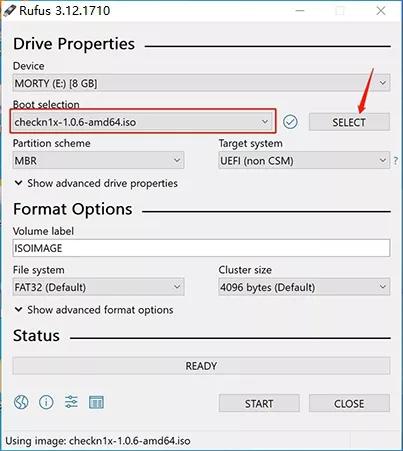 3. You'll see a pop up. Select Write in DD Image mode and click OK. Make sure to backup your data stored in the USB drive because it's going to get formatted.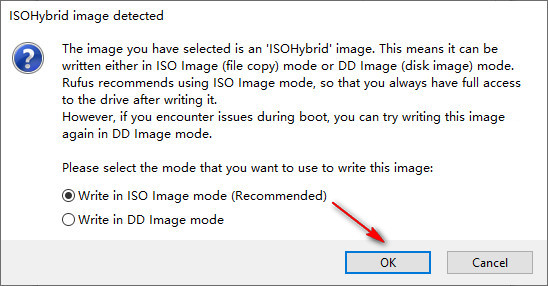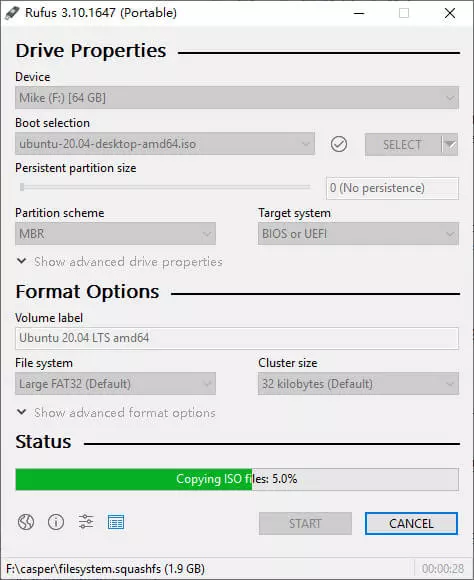 4. Once the USB drive is burnt with the ISO file, click CLOSE.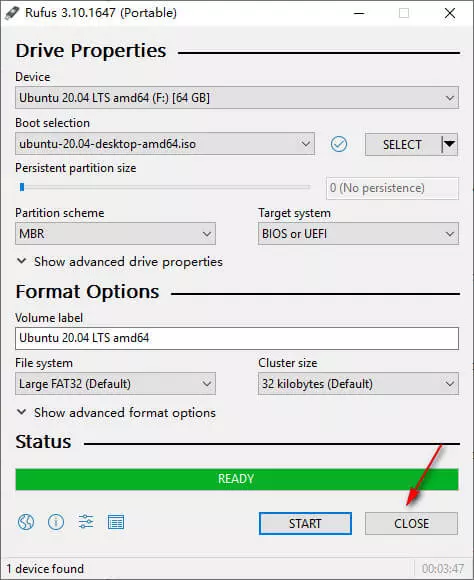 Step 2: Start the Jailbreak Process
1. Keep the USB inserted in your computer and restart it. Enter in the Boot Menu by pressing F12 key. F12 key works for most of the computer brands but if you're not able to get into the Boot Menu, you can use the following chat to find the best option.
| Boot Menu Key | Desktop Brand | Laptop Brand | Motherboard Brand |
| --- | --- | --- | --- |
| ESC | Dell | ASUS, Sony | MAXSUN, UNIKA, SUPOX, Spark, SOYO, EPOX, UNIKA, Jetway, J&W, Colorful, ECS, SOYO, FOXCONN |
| F8 | ASUS, BenQ | | ASUS, YESTON, J & W |
| F9 | | HP, BenQ | BIOSTAR, GUANMING |
| F10 | | | ASL |
| F11 | | MSI | MSI, ASRock, ONDA, Colorful,ECS, Gamen, Topstar |
| F12 | Lenovo, HP, Acer, Hasee, eFound, THTF, Haier | Thinkpad, Dell, Lenovo, TOSHIBA, Samsung, IBM, Acer, Hasee, Haier,eFound, THTF, GIGABYTE, Gateway, eMachines | GIGABYTE, Intel, Cthim, SOYO, FOXCONN, Gamen, Topstar |
2. In a new window, select the USB flash drive that you just burnt.
3. When you see the following window, connect your iPhone to the computer. Select the Options tool to continue.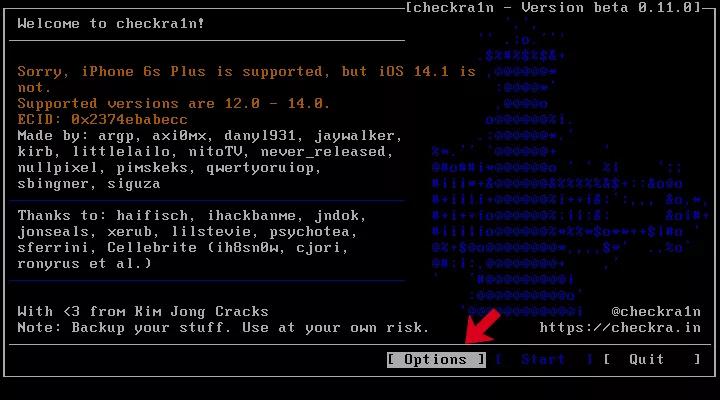 4. In the Settings screen, find and select Allow Untested iOS/iPadOS/tvOS versions option and continue by pressing Enter.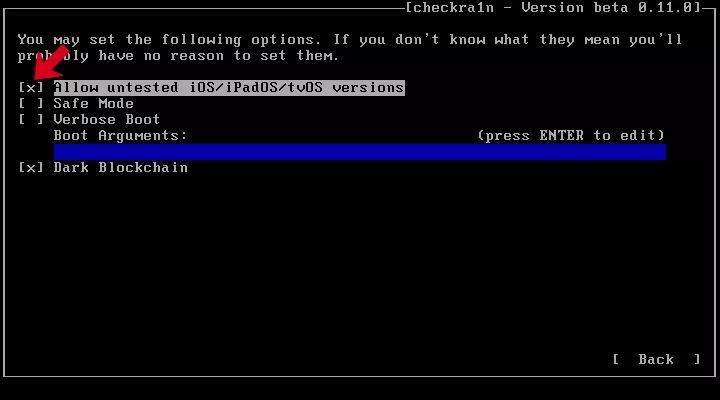 5. Select "Skip A11 BPR check" and hit Enter.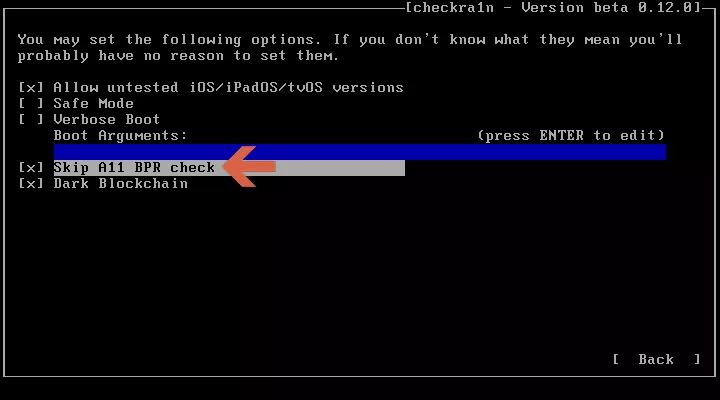 6. Go back to the main interface by choosing Back. Choose Start and hit enter to continue jailbreaking your iPhone.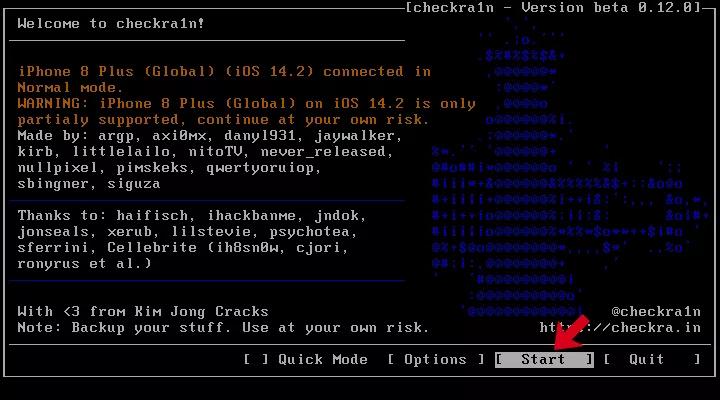 7. To initiate a jailbreak, CheckN1x needs your device to be in the DFU mode. Choose Next to access the next window. Click Next again to automatically get your device into DFU mode.
8. Select Next to get into the Recovery mode.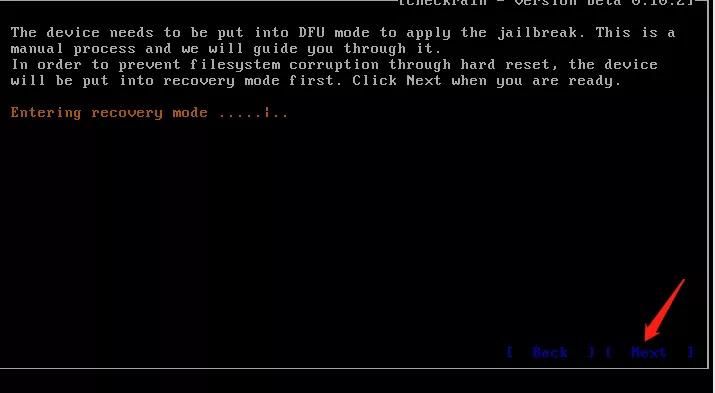 9. Select Start option and follow the on-screen instruction.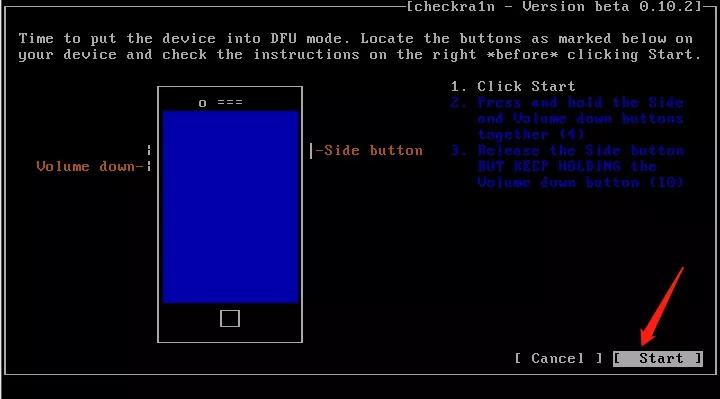 10. Wait until Checkn1x performs the jailbreak on your iPhone. When it's done, select Done to finish the process.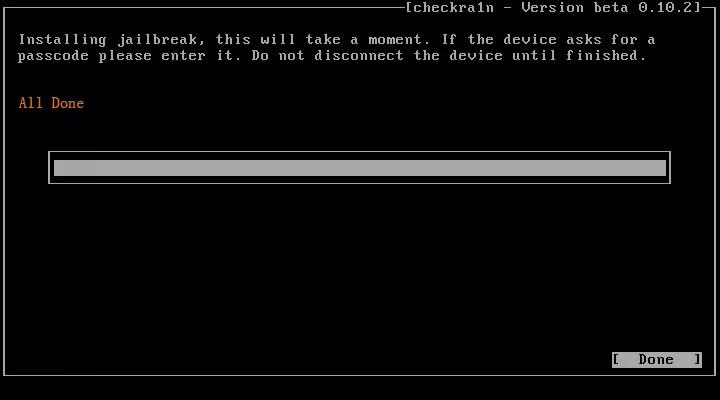 FAQs about Jailbreak iPhone
Q1: Will Apple know if I jailbreak my iPhone?
Apple won't know until you take your device to their store for repair. However, there are potential indicators that may void your device's warranty or lead to Apple refusing to provide support or service. The only thing that Apple does in response to a jailbroken device is to deny service because of the violation of iOS Software License Agreement.
Q2: Can you remove Apple ID after jailbreak?
You can not remove Apple ID from iPhone and also, you can not remove iCloud Activation Lock after jailbreak.
Q3: Can Apple fix a jailbroken iPhone?
Jailbreaking an iPhone voids iPhone's warranty, so Apple won't claim any damage caused by the result of jailbreaking. And also, it is possible that they refuse to offer you any repair service you want.
Conclusion
If you're looking for ways on how to jailbreak iPhone without computer, this article is just for you. We discussed how you can easily jailbreak your iPhone using three different methods. Moreover, we also shared a detailed step-by-step process on using a computer for a jailbreak.
We also shared with you a one-click solution for the issues generated as a result of jailbreaking an iPhone. You can always use Tenorshare ReiBoot to get your iPhone back to its original settings without data loss.
Fix iPhone Stuck and Update Issues without Data Loss