How Do You Fast Reset iPhone 12/11 to Factory Reset
by Jenefey Aaron Updated on 2020-10-23 / Update for iPhone Tips
Smart phones now have become more intelligent than ever before. We're owing the latest iPhone 12/11, enjoying its cut-edge technology, and beautifully capturing photos in dark night... even if it claims to be innovative and runs more smoothly in comparison with the last generation product. All are beneficial to us undoubtedly. But sometimes, iPhone 12/11 misbehaves itself all of sudden, and a forced restart won't work for such problem. You might consider to factory reset iPhone 12/11. Although this method will erase all data on your device, it still gives a solution when you don't have any idea. How to factory reset iPhone 12/11? Here we introduce you some quick-acting ways.
Part 1: Why You Need to Reset iPhone 12/11 to Factory Reset?
Sometimes electronic devices make you confused when they get stuck in some unknown problem. Why does graphical errors occur accidentally? Why does it began to perform slow after a period time of usage? Why does it appear sluggish?...or the most headache trouble comes when it is locked because of forgotten passcode. Anyway, there must be something wrong. iPhone 12/11 factory reset means all settings and data are going to be wiped out. And thus, there is chance to reset iPhone 12/11 as new one and brings it back to normal state.
However, please have a backup before you reset iPhone 12/11 to factory settings. Using iCloud or iTunes to back up data is an usual way. If you choose iCloud, go to Settings > iCloud > Backup. If you haven't backed up before, just select Back UP Now and then the backup time will be displayed there. For iTunes, connect your iPhone 12/11 to computer, click iPhone 12/11 icon, then back up now.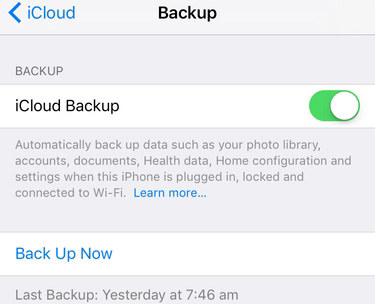 Part 2: Ultimate Guide on How to Reset iPhone 12/11 to Factory Reset
So, let's come to the point. How to factory reset iPhone 12/11 with the most effective way? Here are some options provided here, you are able to find out which one is ideal for fixing such issue. Give yourself more chances to check out. No wordy, all feasible if you read in detail.
Way 1. How to Quick Reset iPhone 12/11 to Factory Reset Using ReiBoot?
How to reset an iPhone 12/11 to factory settings with a fast and secure way? Yes, there is indeed a method, ReiBoot - iOS System Repair, helps with iPhone 12/11 factory reset through deep repair mode. When it runs abnormally or just unluckily gets stuck on Apple logo, black/white screen, frozen screen, disabled screen...Let alone other little problems related with iOS system, this software is extremely good at fixing more than 50 types of issue. It takes you less effort, but much more feedback.
Step 1Install and turn on ReiBoot successfully. After you launch ReiBoot, click factory reset iPhone from the upper-right corner.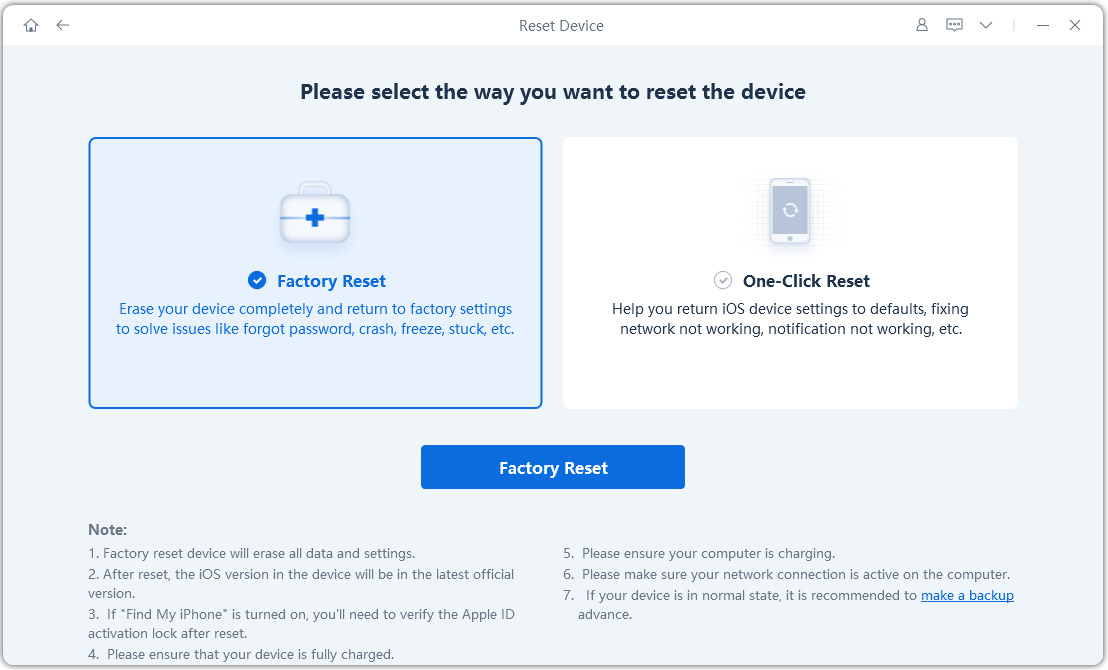 Step 2Click fix now to proceed download firmware package. Here comes the interface that ReiBoot enters deep repair mode and erase all data on your iPhone 12/11.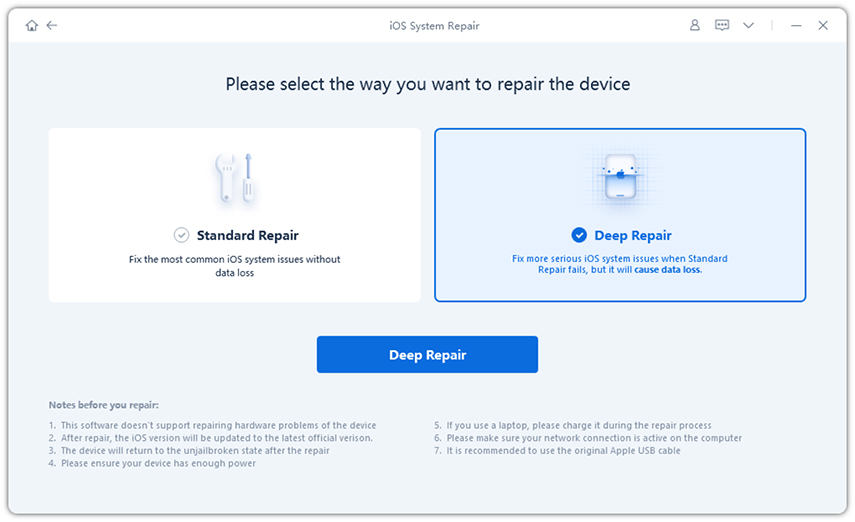 Then begin to download firmware package and save it to computer. If you fails to download, please click copy to download through browser. If you download it before, please export manually.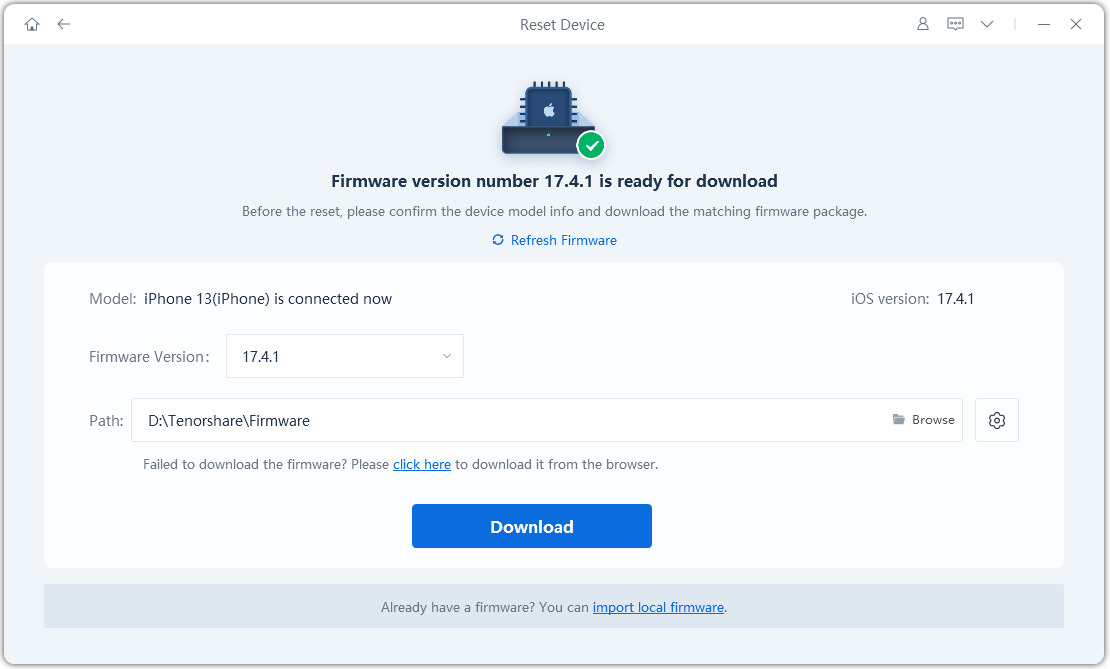 Step 3Factory reset iPhone 12/11 now. If firmware package is downloaded without any problem, click "Start Repair". It takes about 10 minutes to finish this whole process.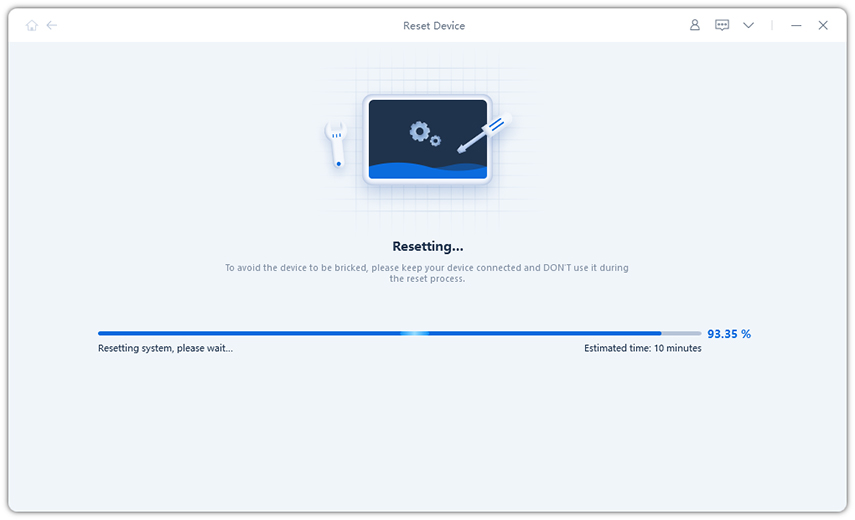 Now you see a successful reset interface. After that, your iPhone will be rebooted again and reset as a new one.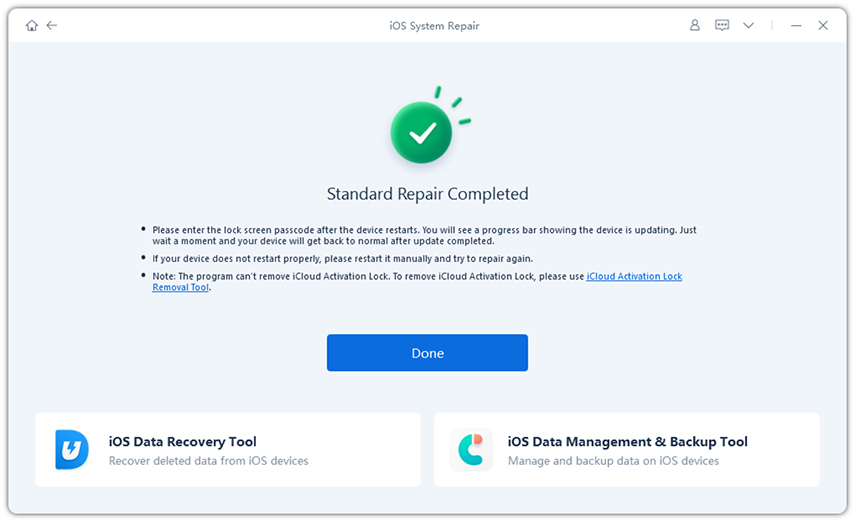 Way 2. Reset iPhone 12/11 to Factory Reset through Settings
Don't forget another way to reset iPhone 12/11 to factory settings with itself. When you're having a normally working iPhone, head to Settings > Reset > Erase all content and settings. Then you are reminded to enter Apple ID password to confirm this action. Now iPhone 12/11 will be wiped out completely within one or two minutes and goes back to a welcoming interface.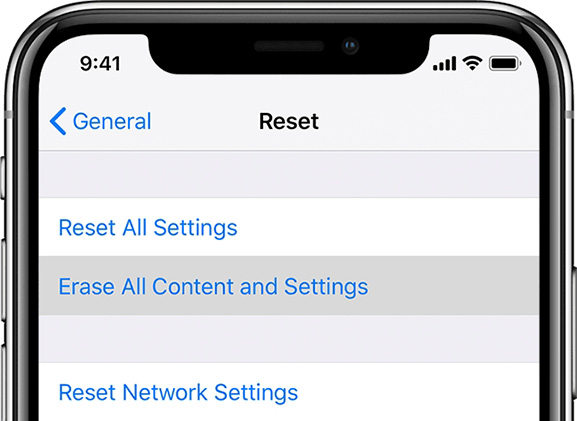 Way 3. How to Reset iPhone 12/11 to Factory Reset from iTunes?
How to factory reset iPhone 12/11 from iTunes? When it comes to iTunes, in a manner of speaking, it sometimes solves many problems apart from basic and simple function. iTunes usually works well on check update and restore iPhone. So, here we are gong to guide you how to do a factory reset on iPhone 12/11 through iTunes.
Step1: Connect iPhone 12/11 to computer and launch iTunes
Step2: You're given a hint to enter passcode and click Trust Computer
Step3: Now select iPhone icon from iTunes interface
Step4: Then click Restore iPhone button to restore iPhone to factory reset

If you're unable to trust computer, please consider using recovery mode.
Step1: Press and hold, then release the volume up button
Step2: Then press and release the volume down button
Step3: Hold and press the power button for a little while until the Apple logo appears
Step4: Do not release till you see the Connect to iTunes logo
Step5: A pop-up reminds you to update or restore iPhone, click Restore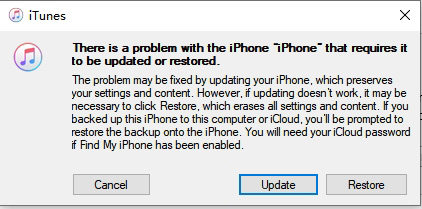 Way 4. How Do You Reset iPhone 12/11 to Factory Reset If Forgot Passcode?
If you accidentally forgot lock screen password? That's totally a disaster when your iPhone reminds you to try in 1 minute, in 4 minutes, in 10 minutes... It is no exaggeration to say, how to factory reset a locked/disabled iPhone 12/11 is a very tough job. Here we strongly recommend you a way to do factory reset iPhone 12/11 without passcode.4uKey - iPhone Passcode Unlocker is a powerful tool to solve this problem. It instantly removes digital passcode and face ID from your screen and reset your iPhone 12/11 to factory reset. If you also forgot Apple ID password, never mind, 4uKey enables Apple ID unlocked from the activated iPhone(only supports iOS 12 below at the moment).
Step 1Connect iPhone 12/11 and select "Unlock Lock Screen". After 4uKey is successfully launched, just choose unlock lock screen from the two options.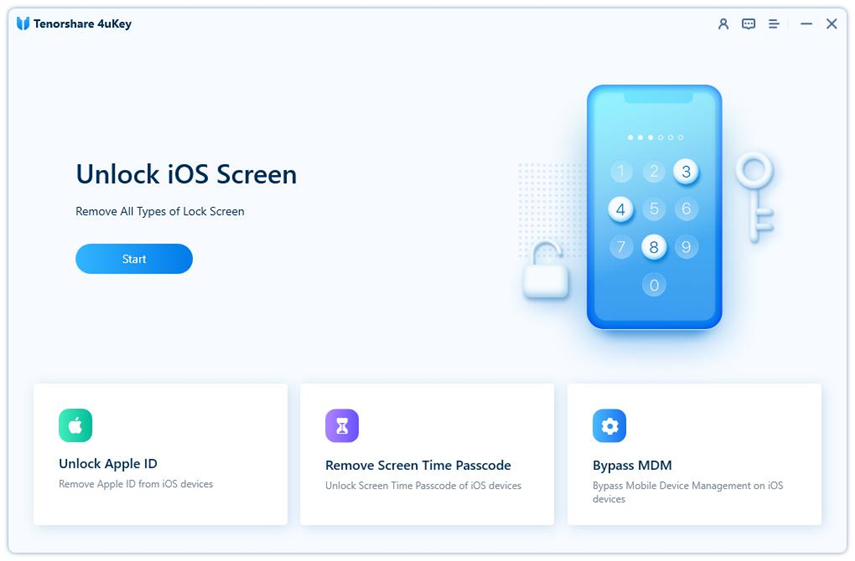 And then click Start to proceed next step if your iPhone is correctly recognized.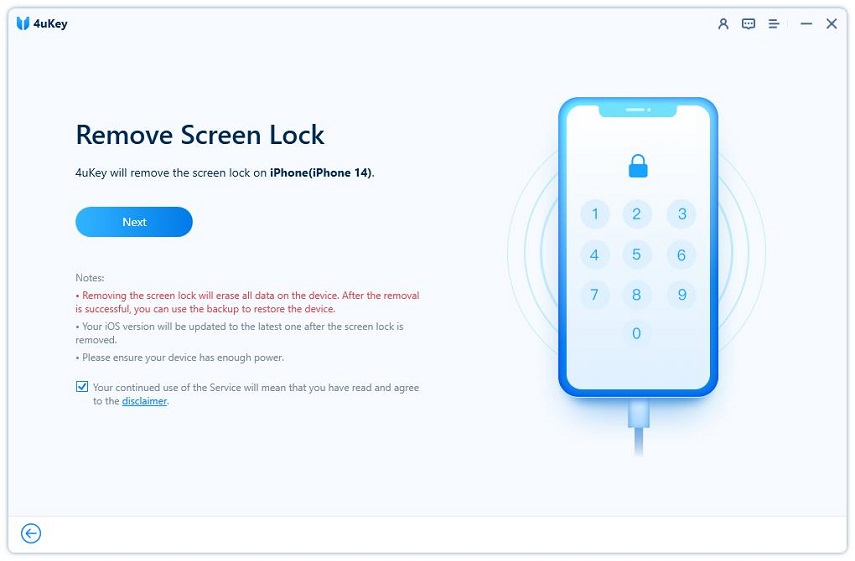 Step 2Firmware package download is started Now. A matched firmware package is going to be downloaded and saved to your computer and it takes a while to complete.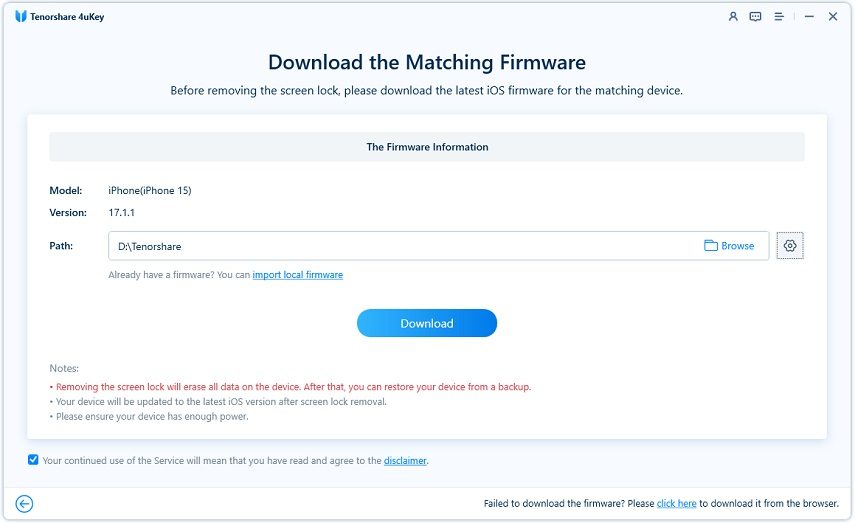 Step 3Begin to unlock Your iPhone. Click start nnlock after firmware package is downloaded.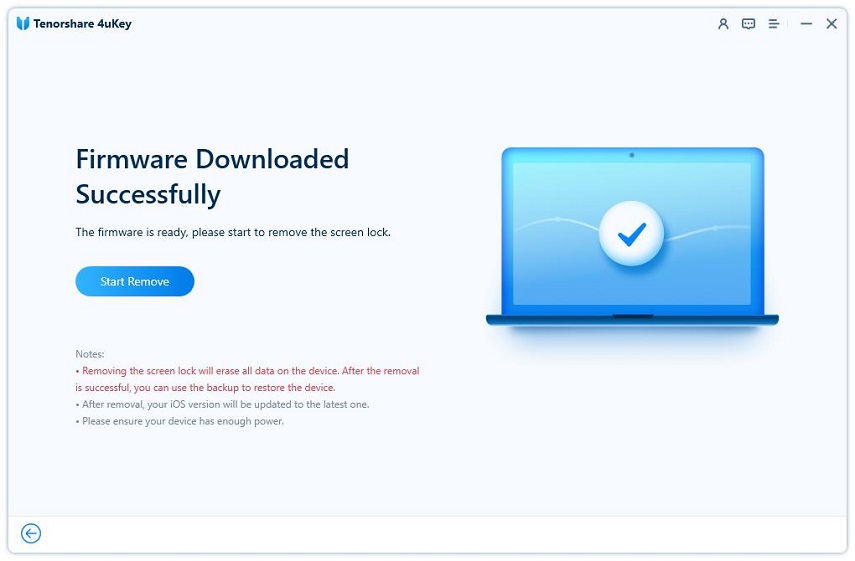 This process also takes you sometime, just be patient please and you'll see a successful removal of passcode.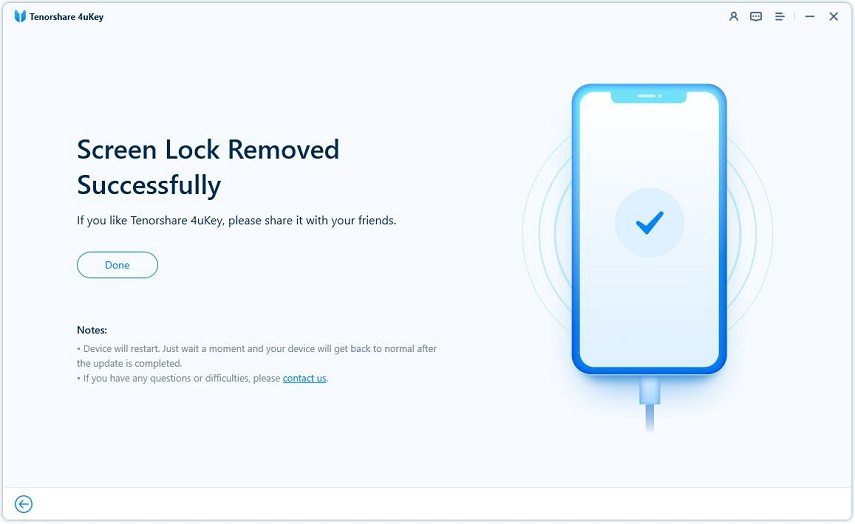 Conclusion
When there is something wrong with your iPhone or you just simply want to resell it, how to reset iPhone 12/11 to factory settings? That definitely erases data on your iPhone if a beforehand backup is not made. There are 4 ways available to you. You can fully take advantage of softwares to ensure a fast, efficient and safe method, like ReiBoot - iOS System Repair shows in front of you, quick to help you find a way out about factory reset. When you enter wrong passcode many times, why don't you try 4uKey - iPhone Passcode Unlocker , almost comes up as a saviour. How do I factory reset my iPhone 12/11? Different situation, different methods, just pick one to move on.