Top 3 Ways to Factory Reset iPhone Without iCloud Password/Apple ID
by Anna Sherry Updated on 2020-02-26 / Update for Reset iPhone
Formatting a gadget needs to be done with precision and accuracy. There are a couple of situations in which doing a factory reset iPhone without iCloud password might be necessary. For example, you do not know your iCloud password, and you need to delete all data on your phone. An even more critical situation is when you just cannot use your iPhone.
Now, there are a multiple ways to erase all data on your iPhone. But many of them come with different limits, for example, knowing your iCloud password. We've rounded up the best ways for how to factory reset iPhone without Apple ID.
Method 1. Best Way to Factory Reset iPhone without iCloud Password using iPhone Unlocker Tool
Who wants to go through a complicated method of erasing all data on their device? We all search for the next simple and easy to use application. Well, if you want something easy and simple, then 4uKey is the best software you can use. Designed to be a super simple tool that helps you bypass the iPhone passcode and reset your phone without any password, be it iPhone or iCloud. How to it? Follow these simple instructions.
Step 1 The first thing you need to do is download and install the application from the official website. Do not install the app from third-party websites. Once you've downloaded and installed the application on your computer, connect your iPhone using an USB cable. The software will detect your iPhone automatically.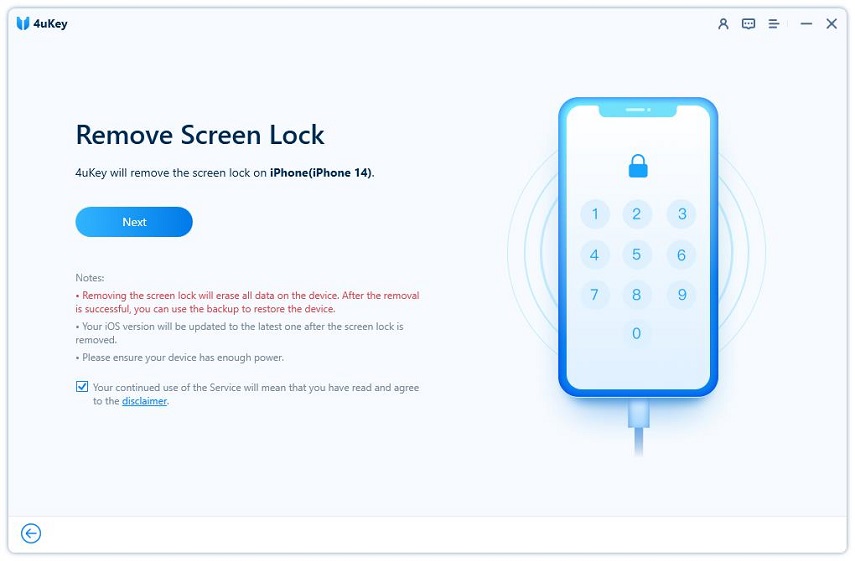 Step 2 The software will then ask you to download the latest firmware package. You can choose a safe path where you want the 4uKey's firmware package to be installed. Once you chose a safe path, just click on "Download".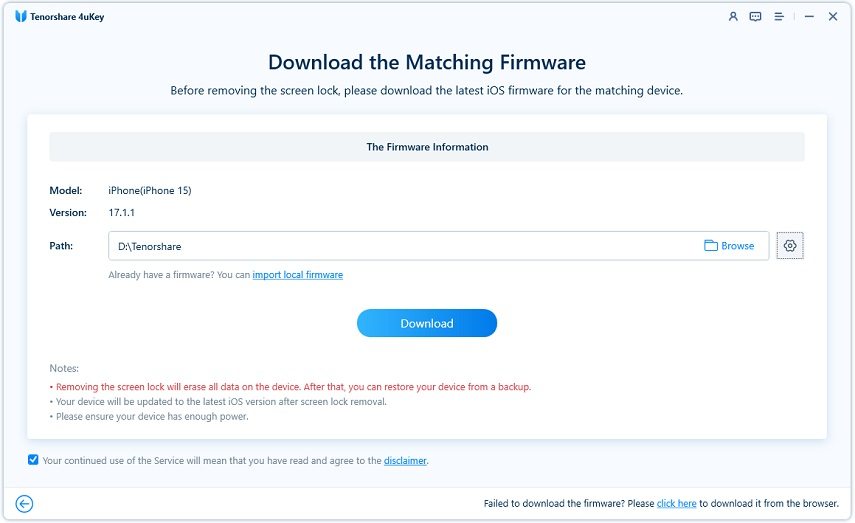 Step 3 After a couple of minutes, the firmware package will be installed on your computer. Click on "Start Unlock" to remove all passcodes and reset your iPhone without iCloud backup.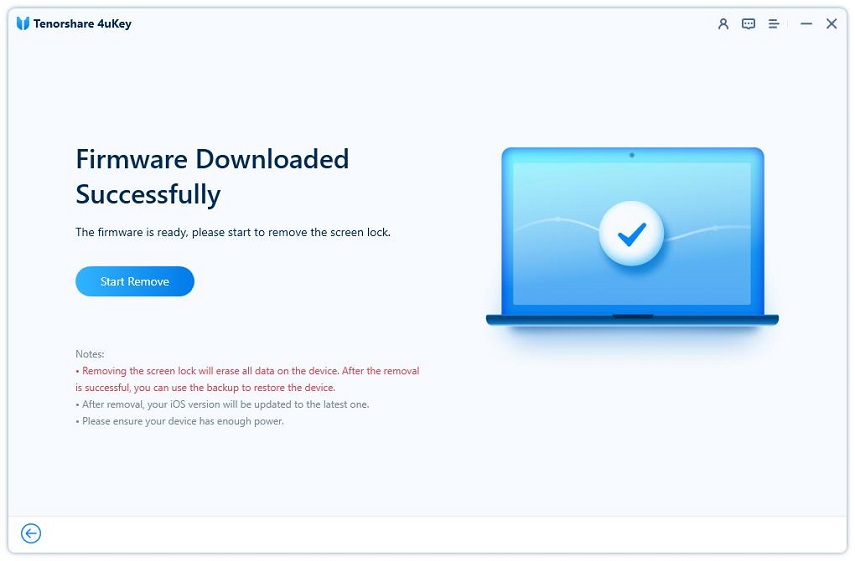 Step 4 The process takes several minutes. Once it is over, your iPhone will be updated to the latest iOS version. You can now use your fresh and new iPhone, and setup all of the passwords you want, be it passcode, Face ID, Touch ID, or any other password.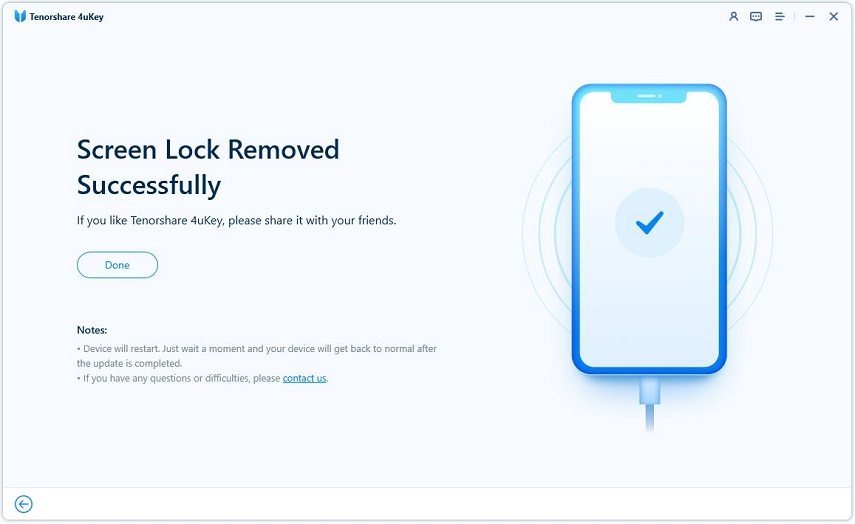 Method 2. Factory Reset iPhone without iCloud Password using iTunes
Apple has given users option to restore their phone to factory settings using iTunes. It is a process that comes with a couple of limitations. It is recommended that you create a backup before performing a reset. This will allow you to get your data back once the phone is erased. Here are steps you need to take for how to factory reset iPhone 6 without iCloud password.
1. Open iTunes on your computer. Now connect our iPhone to your computer using a cable that came with the device.
2. If a message asks you to "Trust this computer", follow the onscreen steps.
3. Select the iPhone you want to reset once it appears in iTunes. Go to the Summary panel, and click on "Restore".
4. You have to click "Restore" once more to confirm the action. Once you click it, iTunes will erase your device and update to the latest iOS. Once the device is restored to factory settings, it will restart and you can set it up as a new phone.
Method 3. Erase all Settings on iPhone (Passcodes Must Need)
Erasing all the settings on your phone can help you return to a clean device you can start over with. It is usually the method people use before selling their iPhone and buying a new one. Here is how you can do it.
1. On your Home Screen, locate the Settings application and launch it.
2. Go to General, and then scroll to the bottom. Tap on "Reset".
3. Tap on "Erase all content and settings".
4. Tap on Erase iPhone, and then tap again on "Erase iPhone" to confirm the action. Enter your passcode and Apple ID password to turn off "Activate Lock".
5. Once the process is complete, you can set up your device as new, or restore from a backup.
Conclusion
We talked previously how important backups are. Before you erase your phone, it is vital that you create a backup. One application that you can use is iCareFone. It is a software by Tenorshare, the same company that gave you 4uKey.
The software helps you transfer music, photos, videos, contacts, and all other data without any limitation. There is no Apple ID password limitation. Use the software to create free backup with no limited space. You can add data individually or in batch, and then restore selectively. Another handy feature is the software allows you to preview data before restoring. During data transfer, iCareFone will automatically remove duplicates contacts, ensuring you have clean and organized backup ready.