How to Use iOS 15/16 iCloud Private Relay [iOS 17 Updated]
by Jenefey Aaron Updated on 2023-08-08 / Update for iOS 15
In this article, we will be sharing some interesting facts about iCloud Private Relay, which is basically Apple's new feature. Also, we will guide you on how to use it, and it is worth the hype. Make sure to read the whole article to get your answers.
Part 1: What is Private Relay at Apple ID?
Private Relay is for those who are concerned about their privacy. This feature gives users the option to use a private email address. What's more, it routes all the emails so that no one can see your information except Apple itself. This function limits advertising data so that third-party applications can't see your information. In addition to that, you can protect your browsing details.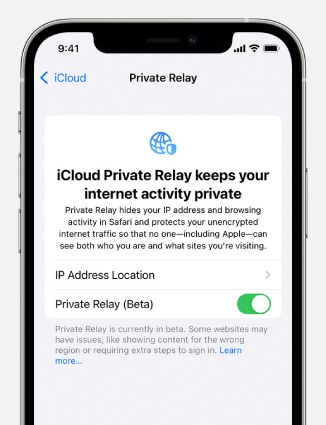 1.1 You Should Know iCloud Plus(iCloud+) Firstly
Before using private Relay, you should understand what iCloud Plus is and how it works. At WWDC 2021, Apple announced a new feature named iCloud Plus, released with iOS 15 and iPadOS 15. This feature was not new or different from the current iCloud; however, it was a good option for those already using paid iCloud accounts.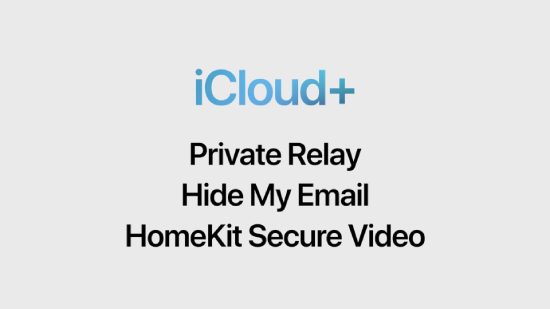 iCloud Plus has all the features that people love to see in iCloud. For Example, you can enjoy HomeKit video support, use internet privacy service, hide your emails, and much more. Since you know about iCloud Plus, let's discuss iCloud Private Relay and how it works.
1.2 What is iCloud Private Relay and How Does It Work
After the release of the new update, everything has been changed so far. Whether it's about Live Text or Offline Siri, users are enjoying the changes. The new feature that people like the most is iCloud Private Replay. However, Apple has launched the Beta Version, but it is available for many users. This function hides your IP address in the Safari browser and protects your data as well. iCloud Private Relay and Cloudflare provide the same features as they help protect user's data.
Part 2: Does iCloud Private Relay Work as Apple iCloud VPN?
Does Apple's Private Relay work as a VPN? The answer is No; it doesn't work as a VPN, but it does give browsers a privacy push. However, there is no claim available that it can provide you the same benefits as VPN does. In other words, it doesn't allow geo-blocking, which is the crucial feature of VPNs available online.
Part 3: How Do I Turn on iCloud Private Relay?
iCloud Private Relay is an interesting feature and can easily turn on your Safari browser. However, keep in mind that it is still in the beta phase, so it won't work for many websites. If you are a beginner and don't know how to turn on iCloud Private Relay, here are the steps that you can follow.
Open Safari, and click the Settings.
Now, tap [your name], click iCloud, and choose the Private Relay option.
You can also adjust the IP address by clicking the settings.
This is how you can easily enable Private Relay in Safari.
Part 4: Does Private Relay Work on Chrome?
No, it doesn't work on Chrome as it is only compatible with Safari. In case you have this feature enabled on your device, it won't work on Chrome. So, make sure to use it only on Safari for the best results. Many people confuse it with VPNs but keep in mind that it is a separate thing. In case you want to protect your data in Google Chrome, we recommend using other VPN services.
Extra Tip: How to Fix iOS 16/17 Issues at One Place?
If your iOS 16/17 is not working properly, you don't have to worry anymore because we have found the best application for you. We are talking about Tenorshare ReiBoot, one of the best iOS recovery applications you can use today. It is easy to use and comes with many features for both Android and iOS users. Apart from that, it doesn't require any technical expertise, which is definitely a plus thing. Let's see how this application works and how you can easily fix iOS 16 issues.
Download the Application.

First, you have to go to the official website and, from there, download this tool and run it on your PC or Mac. After installing it, hit the "Start" button to continue the process. Make sure your iPhone is connected to the PC or Mac.

Standard Repair Option.

Now, click the "Standard Repair" option. Don't forget to read the instructions to avoid any issues. In case your software doesn't recognize your device, you can follow the instructions on the screen to solve it.

Download Firmware Package.

The next step is to download the firmware package. You have to wait for a few seconds because the package will be big. Select the location where you want to download it and click the "Download" option. In case the package is not downloaded, don't worry; you can download it manually.

Start Standard Repair.

Once the package is downloaded, click the "Start Standard Repair" option. Please wait patiently because the process will take a few minutes or seconds. Once it is completed, you will see the message on the screen.
Again check your device and see if the issues are resolved or not. In case the problem is still there, you can repeat step number 2. This software will definitely solve your most issues and fix iOS 17/16 as well.
Conclusion
We have tried to explain everything about iCloud Private Relay and how it works. You can easily try this amazing feature and protect your privacy. If your iOS 17 is not working properly, you can download ReiBoot and resolve all your issues. This application works for all the latest and old versions. You can use its standard repair option because it doesn't delete your previous details.