How to Restore iPad to Factory Settings in 4 Different Ways
by Jenefey Aaron Updated on 2020-05-25 / Update for Restore
There might be many reasons why you may want to restore your iPad to factory settings. It can be that your iPad is showing some technical glitches or running slow and this definitely can be fixed by restoring the iPad to factory settings. It can also be possible that you have forgotten your security passcode and you are not able to access iPad and locked out of it. These cases can be easily solved by resetting the iPad. Even before selling the iPad or taking it to the service centre it is always necessary that you first do a complete factory reset prior to doing the above mentioned activities as you wouldn't want your personal data falling into the wrong hands. Factory reset solves many common issues, here are some easy ways of resetting your iPad.
Before You Restore Your iPad to Factory Settings
There are certain things which you will need to take care of before resetting your iPad to factory settings. This is done so that no major issue is faced by you after you reset the iPad. The first and foremost thing which you must do is create a backup of all your data stored in the iPad so that once you reset it, you can easily restore the erased data through the backup. Another important thing is you will have to turn off "Find My iPad" and also update iTunes to effectively reset your device using iTunes. Once your iPad is reset, it will start functioning faster which will be a relief for you. Also, before selling or giving away your iPad it is always better to reset it to factory settings so that the buyer won't have access to your personal settings and data on your iPad.
How to Restore iPad to Factory Settings
There are four ways in which you can easily reset your iPad. Use any of the methods below to effectively restore your iPad to the factory settings.
Way 1: Easiest Way to Factory Reset iPad
This method should be the first thing which you should try for resetting your iPad. It is very easy and quick, making it the most commonly used method by all iPad users. Follow the steps below to know how to restore iPad to factory settings in the simplest way.
Step 1: Open your iPad Settings and from there navigate through the options and select "General".
Step 2: From all the options available in general settings, go to "Reset" option and choose "Erase All Content and Settings" and confirm the by tapping on "OK".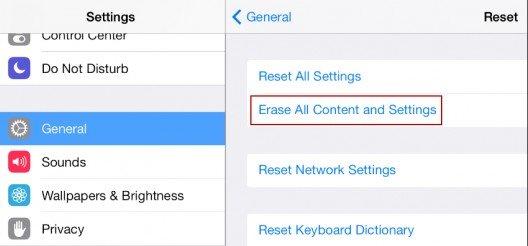 Your iPad will then be reset to the original factory settings.
Way 2: Restore iPad to Factory Settings without iTunes/iCloud Passcode
The most recommended software, Tenorshare 4uKey provides a very easy way to restore iPad to factory settings. This method doesn't involve the use of iTunes or iCloud or the security passcode. To know how to reset iPad to factory settings without iTunes by using this convenient and most recommended way, follow the steps below.
Step 1: Open your PC/Mac/laptop and download Tenorshare 4uKey on it, install the software and launch it.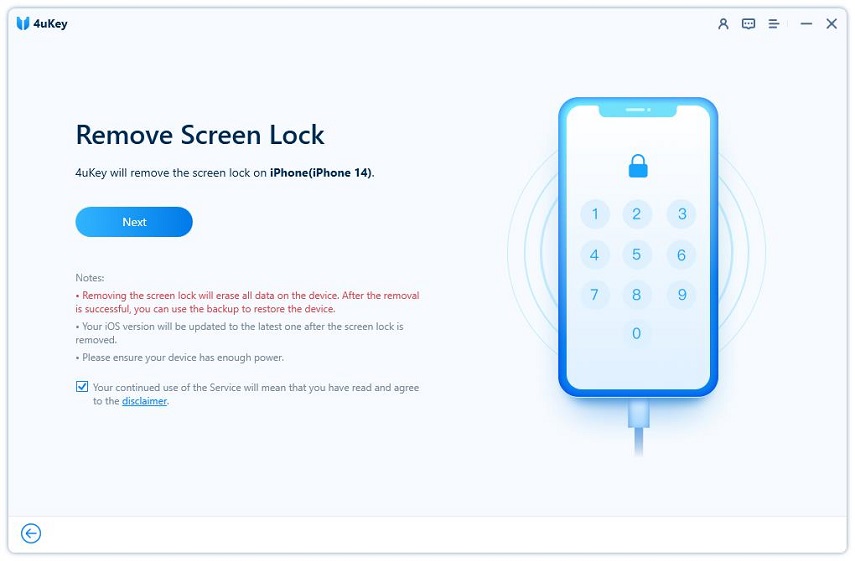 Step 2: Connect your iPad the Pc/laptop/Mac and click on "Start".
Step 3: Download the latest firmware package by first saving the storage location.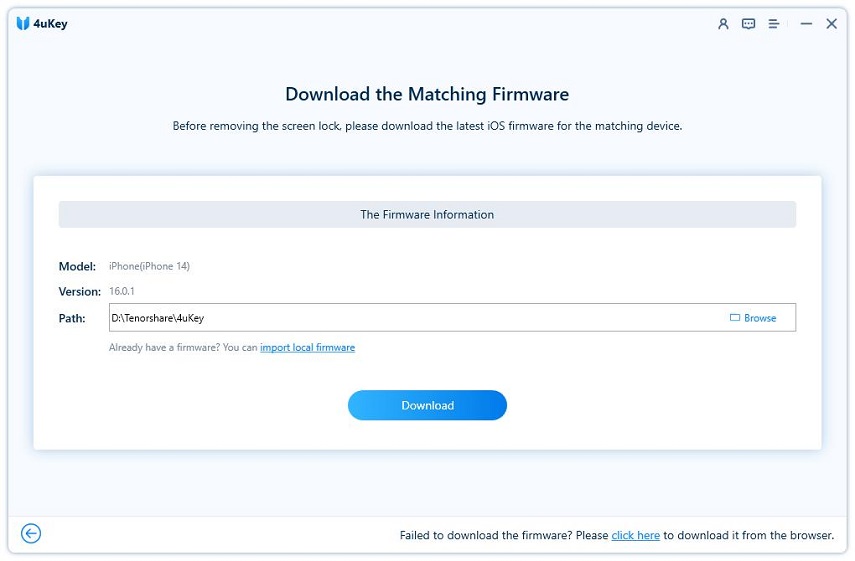 Step 4: After the download of latest firmware package, click on "Unlock Now".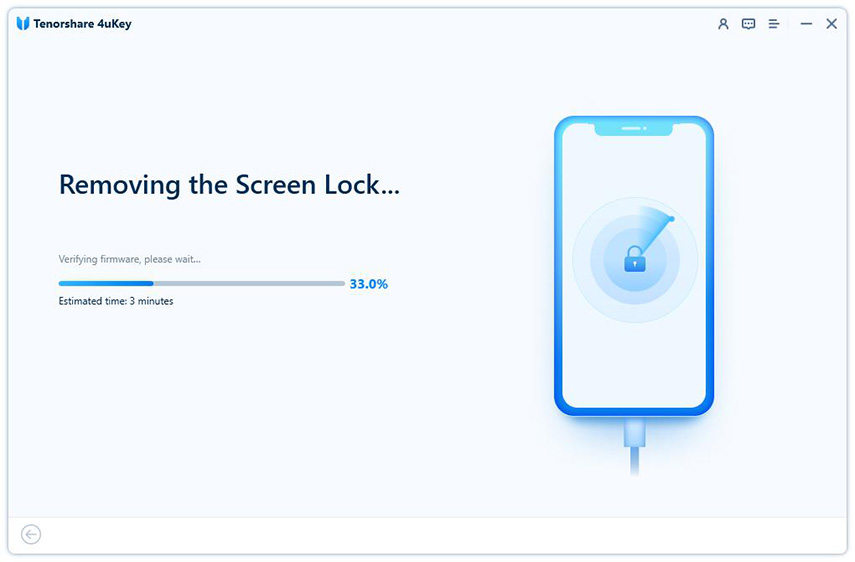 After this, your iPad will be completely restored to the factory settings and all your data will be erased. If at all you wish to restore the erased data, you can easily check for the latest backup and restore it.
Way 3: Restore iPad To Factory Settings With iTunes
iPad can also be restored with the help of iTunes. This is a very common method which generally all iPad users are aware of and resort to for restoring their iPad. If you are wondering how do I restore my iPad to factory settings, first disable the Find My iPad feature and follow the steps below.
Step 1: Connect the iPad which you want to factory reset to the computer/PC/laptop to which you generally sync your data.
Step 2: Open itunes and wait for it to detect your iPad.
Step 3: Once your iPad is detected, see the left menu and choose "Summary" option from there.
Step 4: As soon as you click on "Summary", "Restore" option will appear on the window, click on it.

After the restore to factory settings is done, you will be notified and you just have to click on "Done".
Way 4: Reset iPad to Factory Settings in iCloud
This method can be used only once you switch on or enable the "Find My iPad". If you have not enabled this, then this method is not going to work for you. To know how to restore iPad to factory settings using iCloud, follow the steps below.
Step 1: Take another device, it can be a laptop or iPhone or Mac, and open iCloud.com and sign in using your details.
Step 2: Go to "Find My iPad" option and click on "All Device", now look for your device which you want to reset.
Step 3: Once you click on the device which you wish to erase, an option of "Erase iPad" will appear on the screen, click on that and complete the factory reset.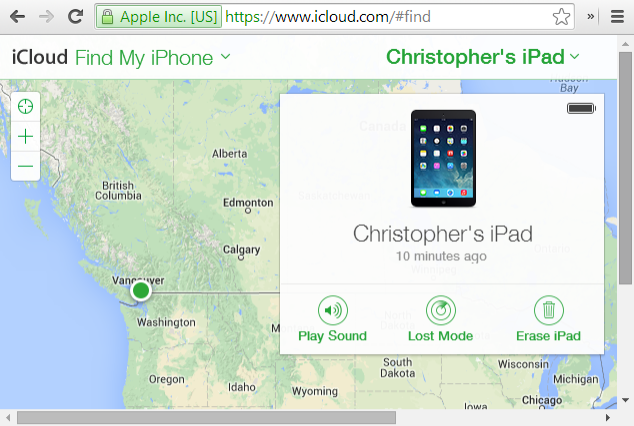 Your iPad will then be restored to factory settings. If you wish to restore all the erased data you can easily choose a recent backup and restore it to your iPad.
Conclusion
All the above mentioned methods can be tried for effectively resetting iPad. The methods using iTunes and iCloud are slightly more complicated and have many prerequisites which makes it a little cumbersome. Tenorshare 4uKey is an ultimate software which doesn't have any prior specifications to be taken care of and can easily factory reset your iPad without the need of iTunes, iCloud, or even passcode. This is the reason why it is a highly recommended software.
Remove Any Password in Minutes
Remove Apple ID or iCloud account on iPhone/iPad without password
Remove screen time passcode in 3 simple steps
Fix disabled iPhone/iPad without iTunes or iCloud