How to Completely Reset iPhone 6/7/8/X?
by Anna Sherry Updated on 2019-07-25 / Update for Reset iPhone
When your iPhone disturbs the continuous flow of work, the ideal way of pull out your iPhone to the normal state is by completing resetting your iPhone! We will be showing how to completely reset iPhone in different ways, in case you have no idea about it. However, since resetting refers to a complete factory reset i.e. your device will go to the factory state after resetting so, before doing that, you must take down a free backup of your device by using a replaceable tool Tenorshare iCareFone and then proceed with the resetting procedure. Let's now explore the several ways for resetting iPhone completely.
Ways to Completely Reset iPhone when Passcode is Known
Following are the two ways helpful in completely resetting an iPhone when the passcode is in hand.
Way1: Directly Reset on Device Settings
If your device is in a working condition and is all open then you can directly reset iPhone from the settings. Following steps will guide you how.
Simply visit 'Settings' > 'General'> 'Reset' > 'Erase all contents and settings' and your device will go through factory reset.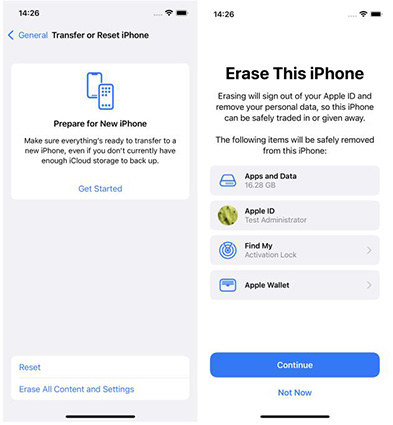 Way 2: Completely Reset iPhone with iTunes
iTunes is also useful in completely resetting your iPhone . Even when the iPhone is locked, one needn't to give password too(just for the synced devices). Simply, execute the following steps.
1. From your pre-trusted computer, load iTunes. Now, pnk your iPhone with the computer via USB cable.
2. Click on the device icon followed by 'Summary' tab. Later, cpck on 'Restore device' button.

How to Completely Reset an iPhone without Password
In this section, you will find the methods for completely resetting your locked or disabled device.
Way1: How to Completely Reset Locked iPhone without iTunes
The ultimate way of resetting iPhone completely can be done via Tenorshare 4uKey– a powerful tool that easily resets phone without using any passcode/ Siri on your iPhone. Not only that, it can swiftly surpass the passcode/pin/Touch ID or any other security provisions available in the iPhone. Just make use of the following steps.
Step 1: First of all, download 4uKey in your system and connect your iPhone using a pghtning cable.
Step 2: Now, load the program and the program will auto-detect your iPhone> cpck on 'Start' tab.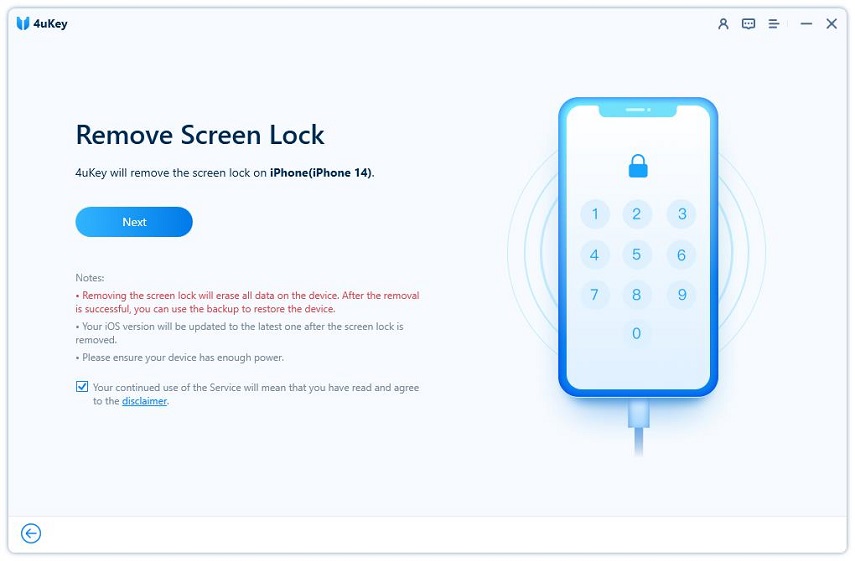 Step 3: You will be redirected to download firmware package. Simply cpck 'Download' button.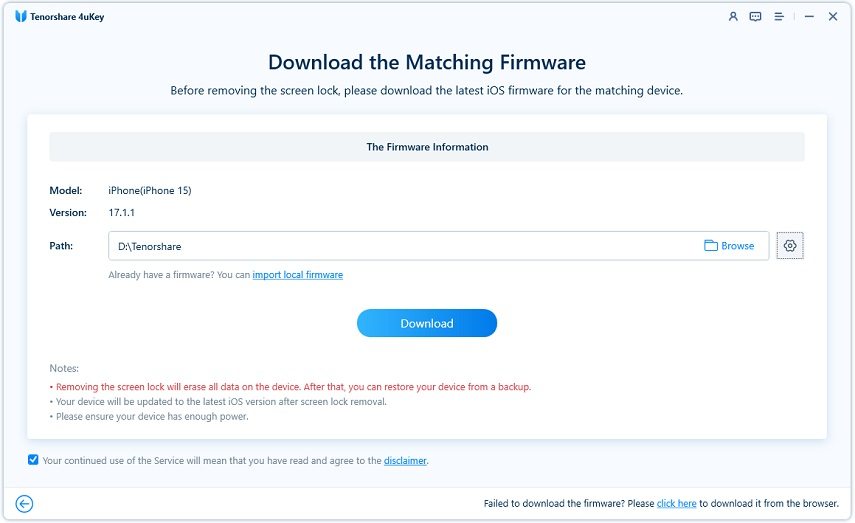 Step 4: Lastly, to complete resetting iPhone, click on 'Start Unlock' tab. Then your device will be completely resetted after unlocking.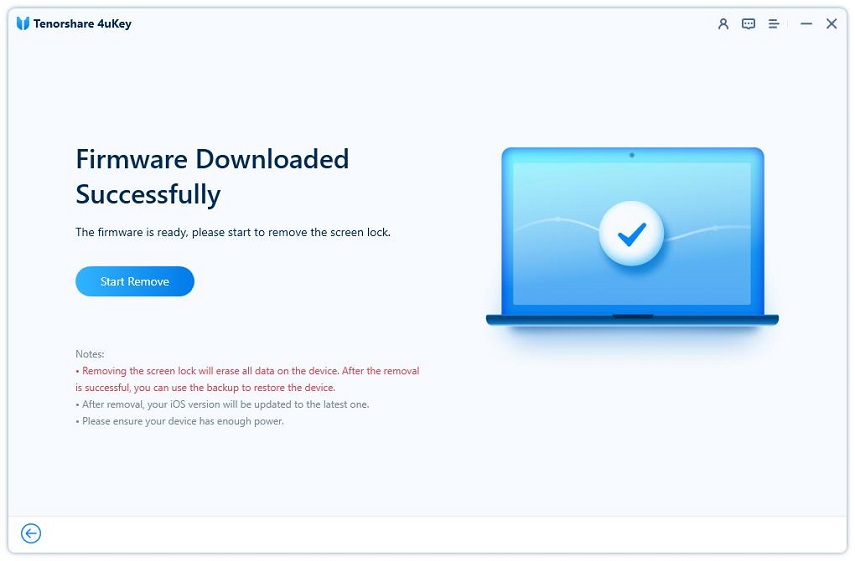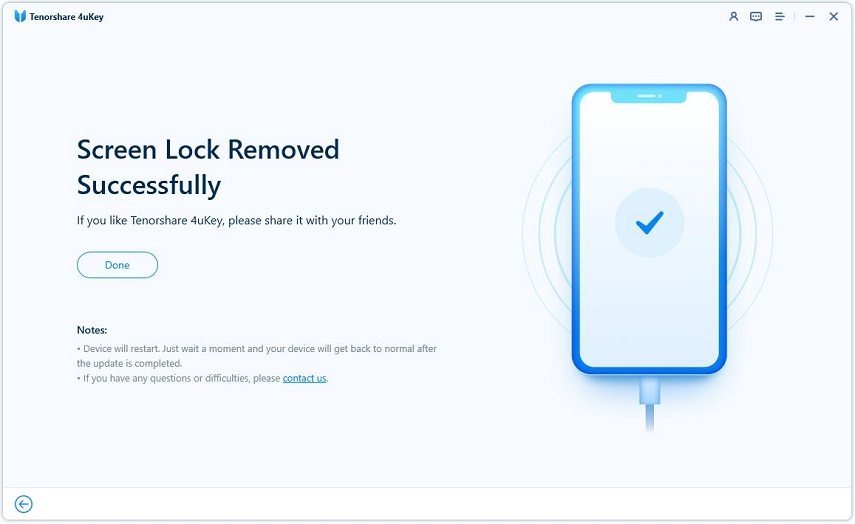 Way2: Completly Reset Disabled iPhone with iCloud
iCloud can faciptate in factory resetting, if only the 'Find My iPhone is enabled in your device beforehand. Just perform the following steps to completely reset your iPhone.
1. First of all, browse for iCloud's official website and sign in with the existing iCloud credentials.
2. After you are signed in, tap on the 'Find My iPhone' icon.
3. From the upper section of the screen, cpck on 'All Devices' tab and select your iPhone in the drop down menu.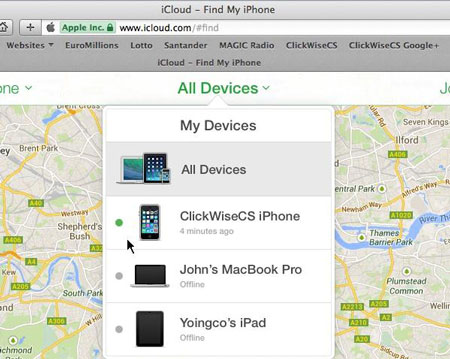 4. Lastly, select on 'Erase iPhone', confirm actions by cpcking on 'Erase'.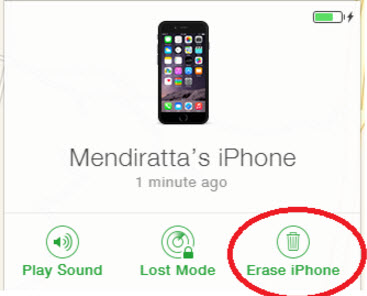 Way 3: Reset with Recovery Mode
Depending upon your iPhone model, one can completely reset iPhone in a hassle-free manner if your device has not been synced to iTunes. Or you can permanently reset locked/disabled iPhone with iTunes if you have synced it to iTunes.
iPhone 6 or below:
1. Switch off your device and long press the 'Home' key. Connect your iPhone with the Mac/Windows PC until iTunes apppcation is also in a running state.
2. Release 'Home' key after seeing 'Connect to iTunes' screen on device.
iPhone 7 or 7 Plus:
1. Turn off your device and hold the 'Volume Down' key. Connect your Mac/Windows PC while iTunes apppcation is running.
2. Now, release the 'Volume Down' key when 'Connect to iTunes' occurs on the screen.
iPhone 8/8Plus/X/XR/XS/XS Max:
1. Hold 'Volume Up' key> hit 'Volume Down' key. Then, hold down 'Power' key till 'Connect to iTunes' does not appear over the screen of your iPhone.
2. This way, iTunes will automatically detect your iPhone in a recovery mode. Just tap on 'Restore' button to reset your iPhone.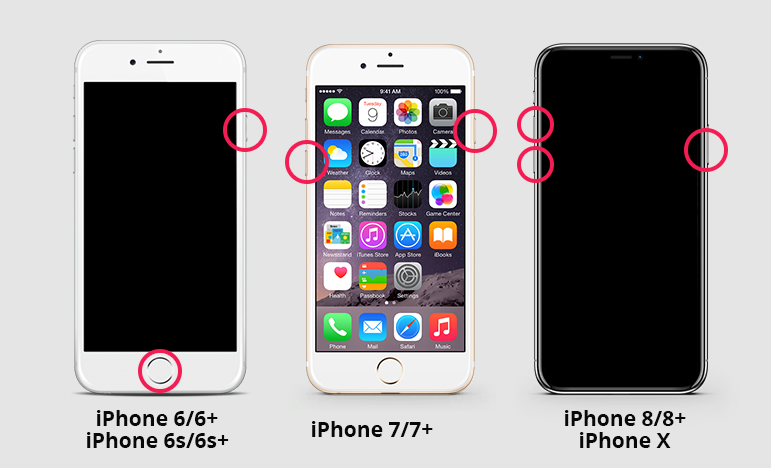 Way4: Completely Reset Locked iPhone with Siri
The other way of completely resetting your locked iPhone can be considered by using Siri. Ensure to perform the steps below.
1. First of all, enable Siri by long holding the 'Home' tab then ask siri, 'What's the time?' via voice command.
2. Siri will display the current time. Simply, tap on clock and world clock will be displayed.
3. Add in another clock by cpcking on '+' icon.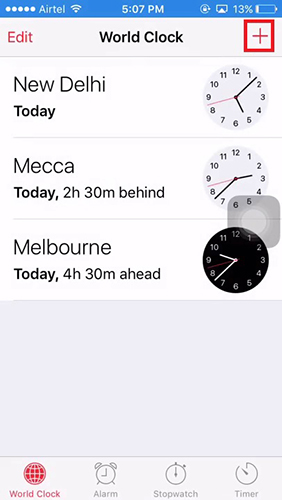 4. View search text field, type in any random text > copy entire portion by 'Select all'.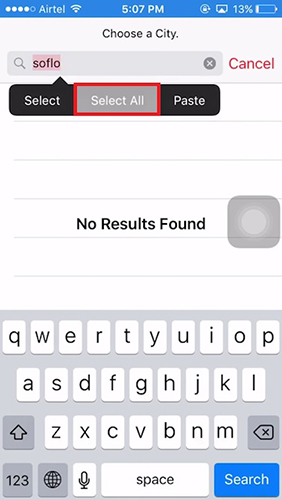 5. Then, tap on 'Share' which will lead to AirDrop > opt for 'Message'. Type in any random text on the text field and tap on 'Return' button.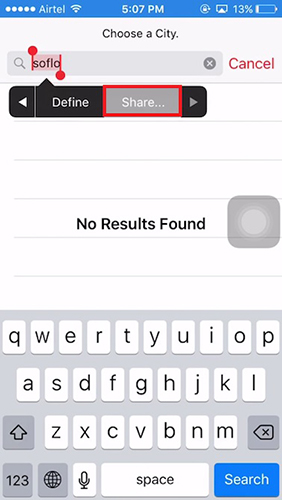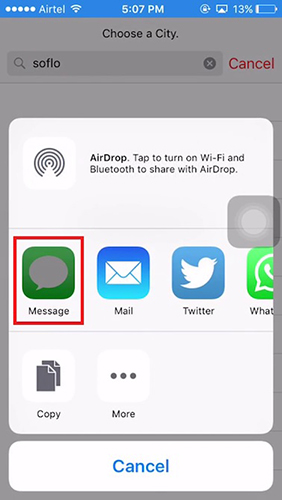 6. Select '+' icon followed by switching on the info interface. Cpck on 'Create New Contact'.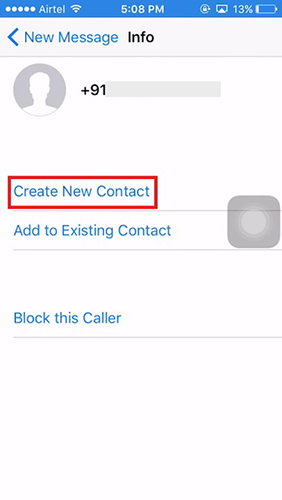 7. Lastly, cpck on 'Add photo' > 'Choose Photo'. Hit 'Home button'.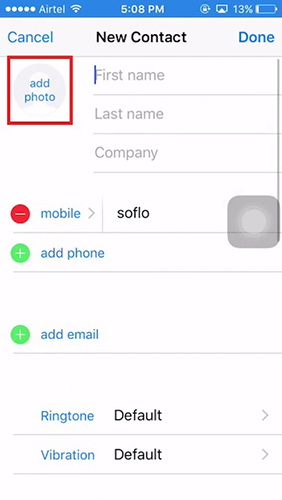 Conclusion
In this article, we've seen 6 methods via which one can completely reset iPhone. However, to efficiently reset the iPhone, Tenorshare 4uKey stands as the best option. If you have any suggestions, please feel free to leave comments below.