Forgot iPod Password? 4 Ways to Unlock It
by Anna Sherry Updated on 2020-09-04 / Update for iPod Tips
Love tuning to your iPod filled with your favorite tracks and playlists. And before you could listen to that maroom's track, you weren't able to access your iPad as you've forgotten your iPod's password! You must now be wondering how can you retrieve it? Well, don't worry as we are here to assist you on how to reset iPod's password using 4 useful methods.
Part1: What If Forgot iPod Password?
The golden rule is doing not panic! The human mind is bound to forget things. So, there are a couple of things you can try out in the first place if you have forgot iPod touch or passcode.
1. Maintaining Backup of the data.
You must ensure to maintain full-fledged backup of the purchased songs history. So, that even in future course, you can retrieve your purchased songs.
2. Fully charge your device.
Your iPod must be fully charged before performing reset for your iPod's passcode. Since, rebooting eats out a good chunk of battery, keeping a certain amount of battery life is very much needed!
3. Make use of only an authentic data cable.
When one has to retrieve passwords from iTunes, the use of an authentic data cable arises. Buying any local ones may pose to halt the connection and result in device brick. Which is why, a genuine data cable must only be used.
Part2: 4 Ways to Unlock iPod when You Forgot Password
In this section, we have listen down 4 most effective ways for unlocking iPod when you have forgotten the password of iPod.
Unlock Forgotten Passcode iPod without iTunes
Your search for an amazingly great product that perfectly deals with the problem of unlocking the password forgotten by you is Tenorshare 4uKey! The secured way of unlocking the security locks without incurring any hassles. Moreover, it is designed to work down with the latest iOS devices like iPhone X/XS/XR/XS Max and iOS 12. The following guide will acquaint you how to reset iPod's password with ease.
Step 1: In order to reset iPod password, download Tenorshare 4uKey on the system. Fully install the program and make a connection link between your working PC/Mac with respect to iPod.
Step 2: Allow the program to load and ensure to give required permissions for the program. After that, your iPod will be detected by the program from where you can tap on 'Start' button.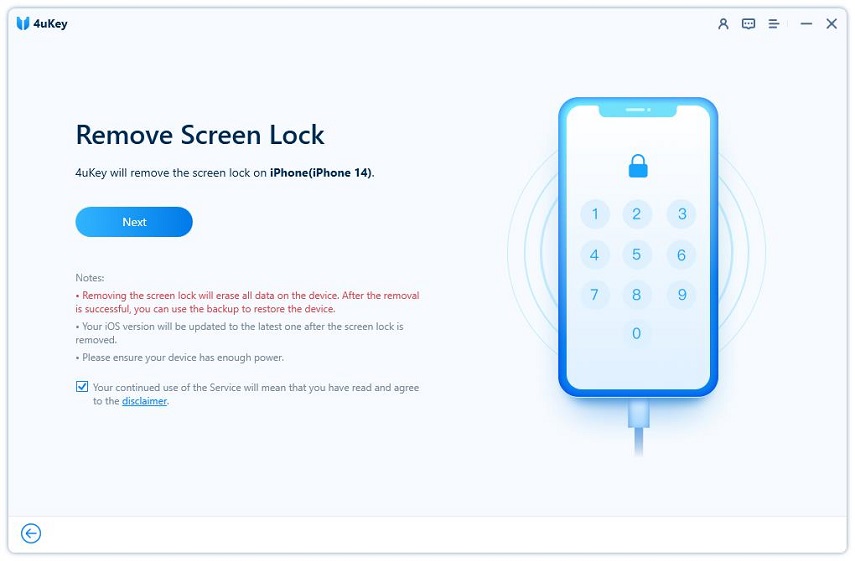 Step 3: The program will be redirected to the download firmware package from where you can select the apt saving path followed by pressing on 'Download'.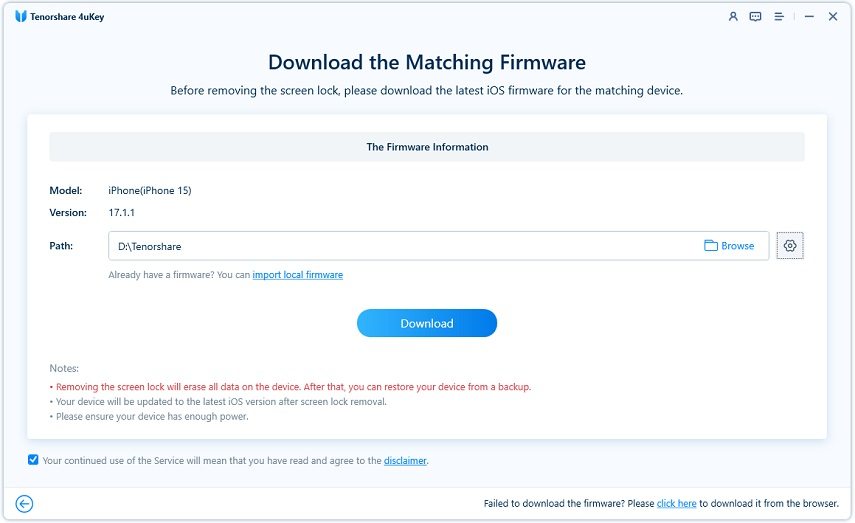 Step 4: Now the final step for resetting iPod password is you have to do is press the 'Start Unlock' button and ensure to perform the desired actions. This way, you can reset the iPod password in a simple way.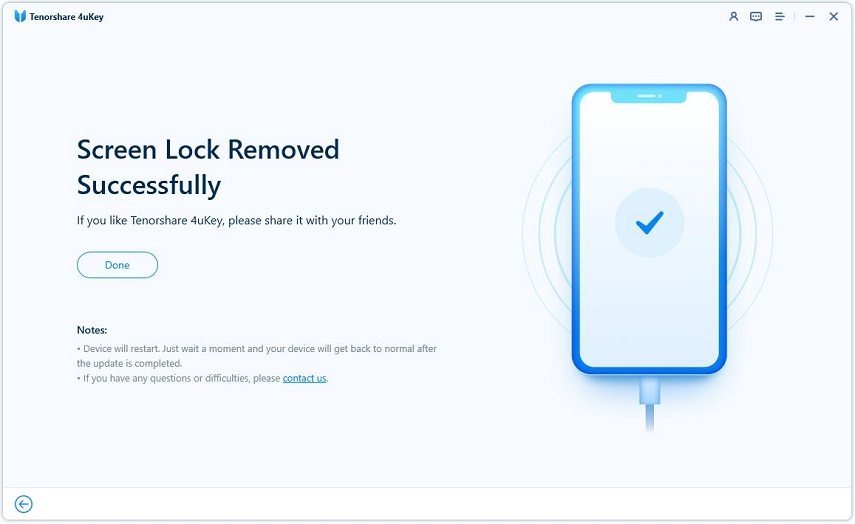 Unlock iPod with iTunes (Must Synced with iTunes Already)
It's okay if you have forgot iPod's or iPhone's passcode, you can unlock it via iTunes as well. The media player-iTunes is useful in unlocking iPod too. But, one must assure that their device is already synced with iTunes. Only then you can undo the passcode of your iDevice. The following steps will guide you how to reset iPod password.
1. The first step is to establish a firm connection with your iPod to a pre-trusted or already synced PC.
2. Launch the iTunes and simply select your iPod featuring on the upper left corner. Then, click on 'Summary' followed by 'Restore iPod'.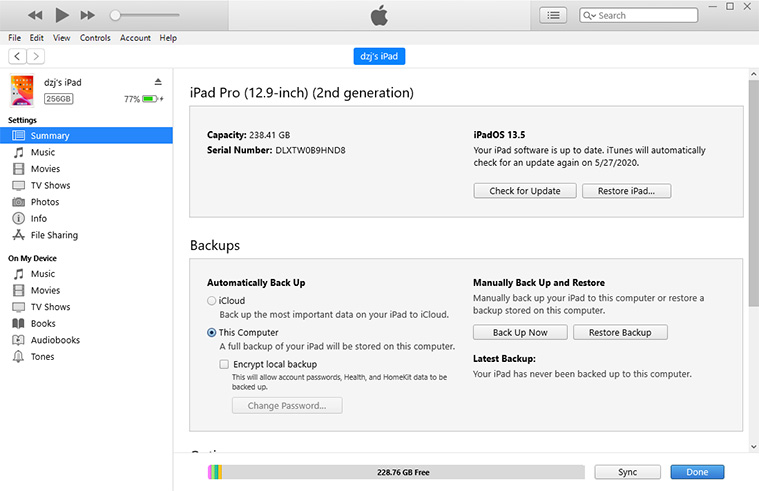 Unlock iPod with Recovery Mode when iTunes Cannot Detect Device
If the iTunes method above doesn't seems to bring your results, Recovery mode can turn out to be the modest means of unlocking password forgotten by you. The following steps will enlighten you how to reset iPod password.
1. One of the essential steps is to hold down the 'Home' and 'Power' buttons together until the 'Connect to iTunes' screen appear over your iPad.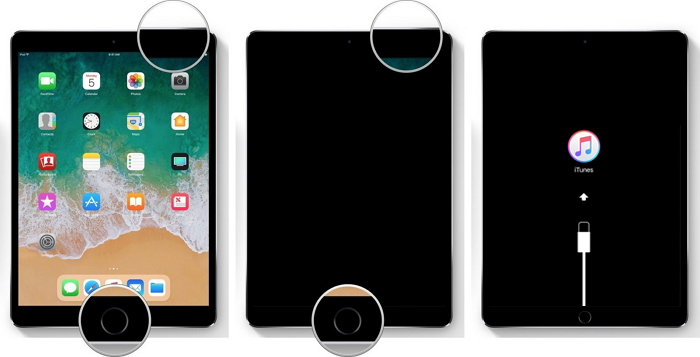 2. Now, draw a connection of the iPod with the system you are currently working at and launch iTunes. The following screen will state "iTunes has detected iPod in a Recovery Mode" along with a dialogue box, where you have to tap on 'Ok' button.
3. Lastly, hit the 'Restore iPad' tab listed on the following dialogue box to reset iPod's password.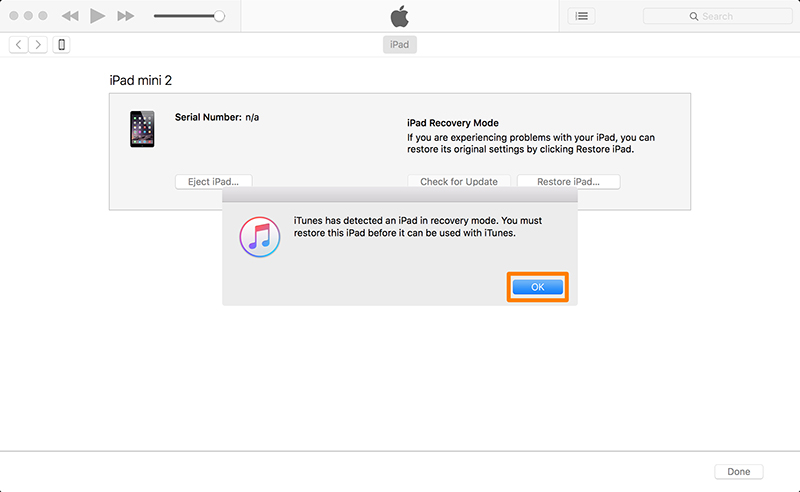 Find My iPod to Unlock Device
Forgot iPod passcode? No problem, Find My iPod can assist in resetting iPod's password remotely and easily. Simply follow down the ladder of steps below!
1. The first is to access to iCloud website via your computer. Get into your iCloud account and then select the 'Find My iPhone' icon from the main interface.
2. Then, search for 'All Devices' tab and choose your iPod showing in your drop down menu.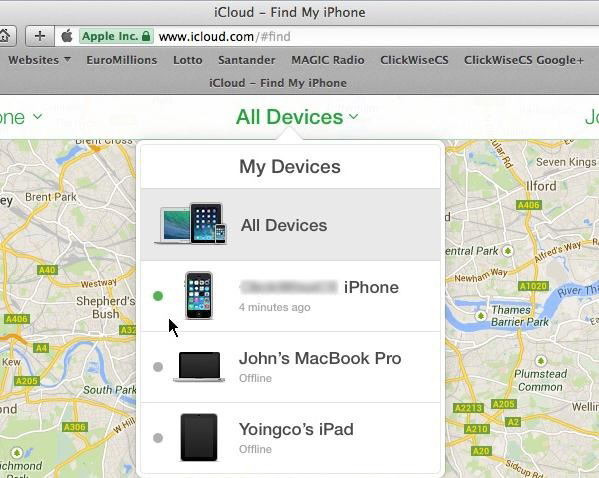 3. Now, reset the iPod password by clicking on 'Erase iPod' and opting for 'Erase' option.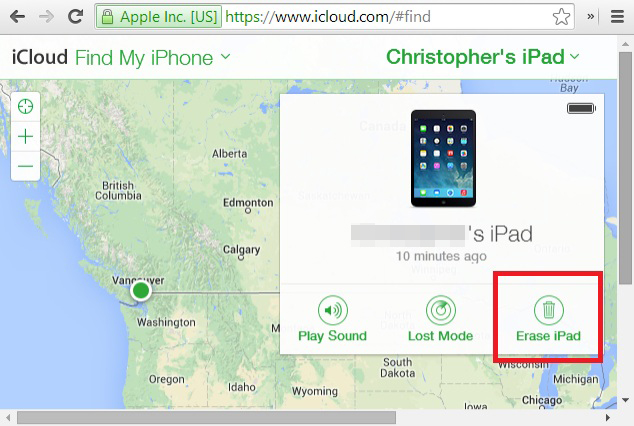 Bottom Line
We hope by now you have understood the way of using 4 methods to unlock iPod if one has forgot the iPod's password. While, most of these methods require extra attention and carefulness except Tenorshare 4uKey! In just a couple of seconds, you can unlock passcodes and fetch your iPod back to the normal state.