Full Guide to Erase iPhone from iCloud
by Anna Sherry Updated on 2023-07-28 / Update for iPhone Tips
Erasing iPhone from iCloud is one of the simple and easy way to wipe all the data and information of your iPhone and make it new from the software point of view. There are many users who don't want to try traditional method to erase their iPhone rather they would prefer to go with new advanced methods. iCloud has become one of the convenient way to erase their iPhone wirelessly. In this article you will learn whether it is possible to wipe iPhone from iCloud and if it is possible then how to erase iPhone using iCloud. Some extra methods are also mentioned that might help you to clean your iPhone.
Part 1: Is it Possible to Erase iPhone from iCloud
There are so many users who are in confusion whether iPhone can be erased using iCloud or not. Well, the answer for your question is simple- Yes. It definitely erases your iPhone without any long process. Most of the people use iCloud to erase their iPhone when they lost their iPhone or the iPhone is not physically present with them. If the user sold the iPhone but forgot to delete the important data from it then also they can remotely erase the iPhone using iCloud. But the thing you always need to remember before performing this method is that your iPhone "Find My iPhone" option should be enabled. So, it is pretty much easy and reliable to erase device from iCloud.
Part 2: How to Erase iPhone from iCloud
Now as you all know that iCloud can also be used to erase the iPhone and works really good and smoothly. To perform this method all you need to have is a working Wi-Fi on your computer or any other device. You should also know the Apple ID and password that is associated with your iPhone. Also Find My iPhone feature should be enabled previously to make this method work.
1. Go to iCloud website (www.iCloud.com) and enter your Apple ID and Password to proceed further.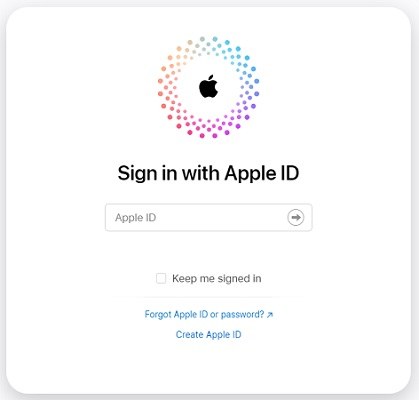 2. Then select "All Devices" >> Choose your iPhone that you want to erase using iCloud. Click on "Erase iPhone" to continue the process.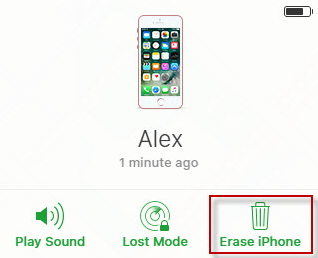 3. If you are using your computer and want to skip the verification step in the future then click on Trust but if you are not using your computer then answer the security question or enter the verification code that is sent to your other devices.
4. After this your iPhone will be successfully erased.
Part 3: Other Feasible Ways to Erase Your iPhone without Passcode
There are some others feasible ways to erase your iPhone. This can also be said as best alternative methods to wipe your iPhone completely. These methods includes the third party erasing tool and iTunes. Most of the users find these methods to be more convenient and reliable than iCloud. Have a look on methods mentioned below.
Option 1: Erase iPhone with 4uKey
Tenorshare 4uKey is a wonderful tool that smoothly erases your iPhone. Whether you know the passcode or you don't know the passcode of the iPhone, this tool works on both the condition. This tool also easily removes all the passcode protection of your iPhone whether it be 4-dgit, 6-digit, Touch ID, Face ID. The great thing about this tool is that it works even though your display is broken or button not working.
Note: You need to download and install Tenorshare 4uKey on your computer.
Steps on how to erase iPhone without iCloud:
1. Launch Tenorshare 4uKey and connect iPhone using USB cable then click on "Start" to download the latest firmware package online.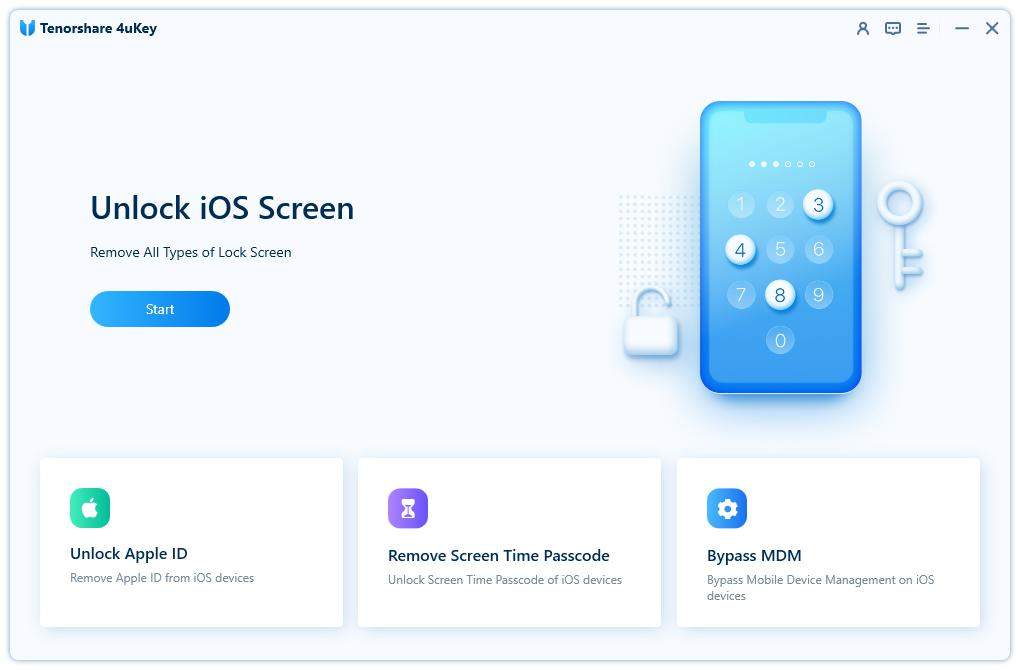 2. After a few minute your firmware package will be downloaded then click on "Unlock Now" to start erasing your iPhone.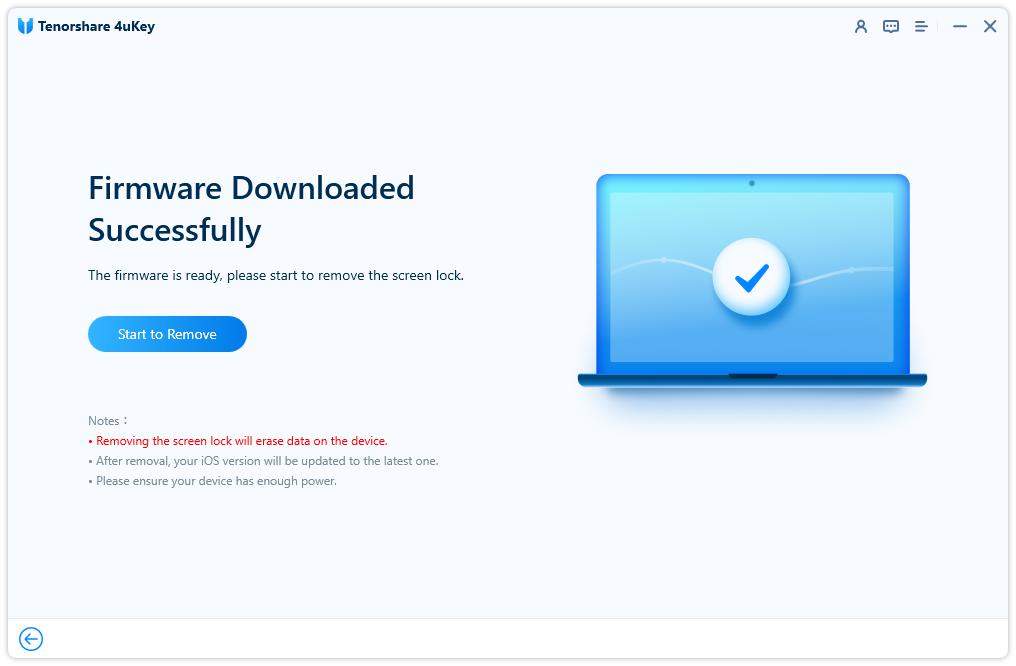 3. Once the process is completed you can restore the backup if you have previously backed up the data of your iPhone.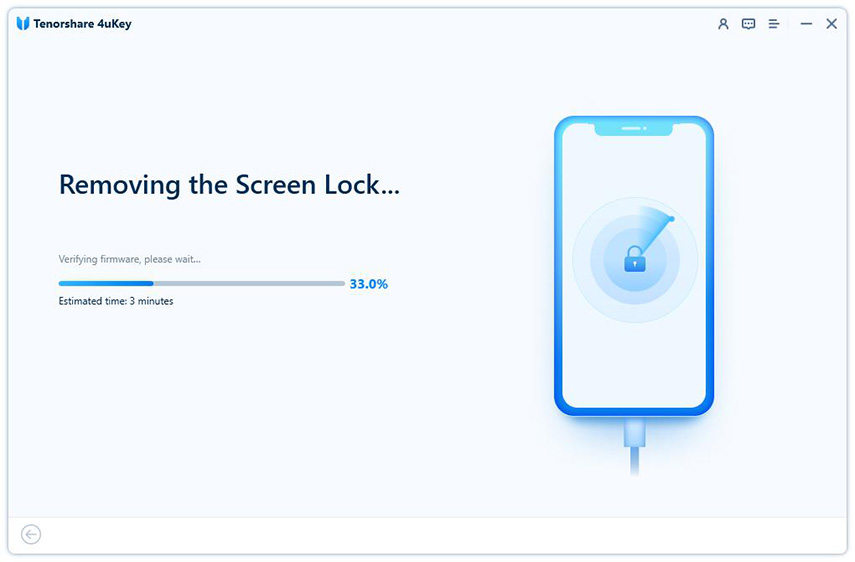 Option 2: Restore with iTunes
Using iTunes also you can erase your iPhone easily. iTunes is the default app provided for the Apple users. This tool helps you to keep the backup of your iPhone as well as restore it to the default version. But you need to download and install iTunes on your computer before starting any of the process and also a working USB cable which you need to connect your iPhone to computer.
1. You need to open iTunes and then connect iPhone to computer using USB cable.
2. After that click on device icon to choose your iPhone and then click on "Restore iPhone" option which you can see on the right side of screen in Summary window.

3. A confirmation message will be displayed on screen >> Click on Restore and Update.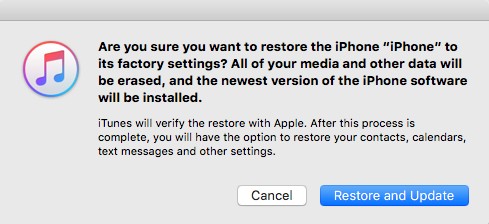 So, did you learn how to erase iPhone through iCloud? Well, I hope you have learned and even know some other best alternatives of iCloud. Tenorshare 4uKey works really well to erase your iPhone with an ease. This tool is faster, convenient and even offers more features compared to iCloud and iTunes.
Feel free to comment about what you feel after using 4uKey.
Remove Any Password in Minutes
Remove Apple ID or iCloud account on iPhone/iPad without password
Remove screen time passcode in 3 simple steps
Fix disabled iPhone/iPad without iTunes or iCloud
Find and view stored passwords on iPhone and iPad