How to Fix No Command Android Phone/Tablet
by Sophie Green Updated on 2020-06-03 / Update for Fix Android
Phone stuck in boot loop; tried recovery mode but no command. I'm having a big problem when running recovery mode I get the no command. I keep getting this even the phone is factory wiped. It´s a LG nexus 5X."
Recently, some users encountered android recovery mode no command when enterring recovery mode to fix android phone stuck in boot loop. If this error appears on the screen, you should try the following ways to bypass no command Android quickly.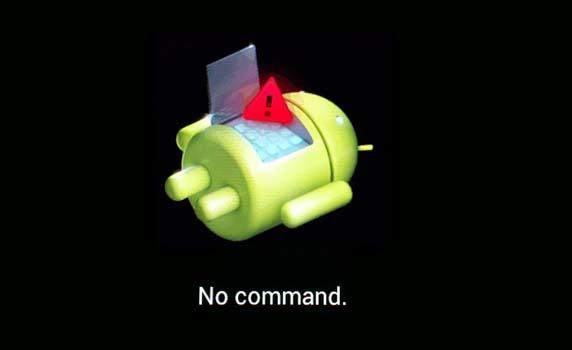 What Does It Mean When Your Tablet Says No Command
Generally speaking, 'No Command' means you cannot get access command to operate your android system features like recovery mode and software updating.
What does it mean when your tablet/android phone says no command, that means your phone was waiting for the command to enter recovery mode, but failed at the end.
Top 4 Quick Methods to Fix No Command Android [Users Verified]
Method 1. Remove the Battery to Fix Android Says No Command
The first method is to remove the battery if your phone has a removable battery. This is the easiest way to fix any stuck or errors on Android phone and tablet.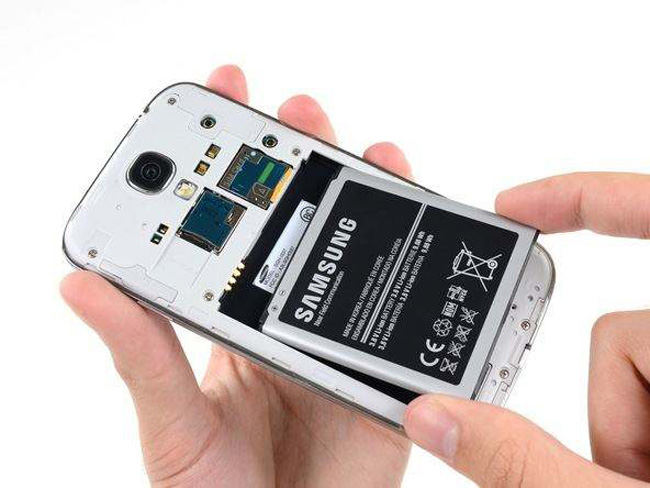 Method 2. Android No Command Fix through Force Restart
If your battery is not removable, you can force restart your Android phone to fix no command error on android mobile.
Force Restart Samsung phones: Press and hold both the power button and volume down button for around 10 to 20 seconds.

Force Restart LG phones: Press the Power + Volume Down keys at the same time and release them when the LG logo appears to hard reboot the device.

Force Restart Sony phones: Press the Power button and then press the Volume Up key a few times and your device will hard reboot.
Force Restart Google Nexus: Press the Power + Volume Down keys together and you will hard reboot your device.
Force Restart HTC phones: Press and hold down the Power + Volume Down buttons to hard reboot your device.
Force Restart Huawei phones: Press the Power + Volume Up buttons at the same time and you will hard reboot your phone.
The steps of force restarting may be a bit different among different mobile brands. To get more detailed guidelines, you can check on official website.
Method 3. Fix Android No Command Screen by Key Combinations
When your Android tablet shows android system recovery no command message during app installing, software upgrading or resetting, you can try to fix it manually. But remember to unplug all the connected devices from the device and make sure it has at least 80% battery usage.
Press "Power" key to back home screen.

Press Volume Up and Down buttons to scroll options. Select "wipe data/factory reset" or "wipe cache partition" according to your needs.

Now tap 3 horizontal lines on the left repeatedly until it works.
When the process completes, you can reboot your phone by selecting "Reboot system now" and the android no command message will disappear.
Note: You can also check the the manaul fixes for different Android brands:
For Samsung Galaxy:
Power off the device and press Power, Volume Up and Home buttons at the same time until you see the Samsung logo. Now you can select the recovery mode option to proceed.
For LG:
Power Off the device, press and hold the Power and Volume down buttons simultaneously. When the LG logo appears, release the keys and press the buttons again until the "hard reset" menu shows up. Use the volume keys to confirm hard reset.
For Google Nexus:
Turn off your phone, press and hold the Power and Volume down buttons. Press the Volume down button twice to highlight "Recovery" and hold the power button to confirm. When the while Google logo appears, continue hold the Power and Volume Up keys for 3 seconds. Let go the Volume Up key but keep pressing Power button. Then you'll be able to choose the recovery mode option.
Method 4. The Ultimate Solution to Fix Recovery Mode No Command with ReiBoot for Android
As we've mentioned above, recovery mode is able to fix many problems. However, sometimes android recovery mode not working with the manual operation, that's why we recommend you to try Tenorshare ReiBoot for Android, you can fix stuck android boot loop/clear cache/wipe cache partition/black scrreen/blinking no command problems with simple clicks.
Download and install ReiBoot for Android on your computer. Connect your Android device to computer via USB cable.

Launch ReiBoot for Android and click on 'Repair Android System'.

On the following screen, you have to click on 'Repair Now' button.

Enter device information as the on-screen shown. You have to enter all the information correctly, or the device may get bricked. Once completed, click on the 'Next' button.

The software will download the appropriate firmware package, and you need to wait a few minutes for the download to get completed.

When firmware is downloaded, on the screen, click on 'Repair Now' button.

A pop-up message will appear where you have to click on 'Continue' button.

Following the on-screen instructions and perform the action required accordingly.

The repair process will spend some time to complete. Once done, you will receive the message 'The repair process is completed'.
Video Guide for Android No Command
Conclusion
This article has shown you how to fix no command S8 in Android phones (including Samsung Galaxy/Note, Huawei, HTC, Sony, Google Pixel, LG, Motorola, Nokia etc.), especially stress the tool Tenorshare ReiBoot for Android with technical power to fix Galaxy S6 no command. If you have any further questions, don't hesitate to contact us.
Android Recovery Mode No Command Fix of FAQs
What if Samsung Galaxy s6 no command solved? How to boot into recovery mode without the power button?
Luckily you are for android phone goes normal. But for this question, you can only depend on 3rd-party tool to enter recovery mode without power button. More often than not, the 3rd-party tool takes nothing, totally free.
What can I do with recovery mode for Android?
Generally speaking, android recovery mode means the mode repairs android system problem or install OS updates through a combination of key operation.