[Can't Miss] How to Recover Deleted PDF Files from WhatsApp
by Sophie Green Updated on 2023-05-26 / Update for WhatsApp
Around two billion smartphone owners rely on WhatsApp, a fantastic communications platform, for daily contact. With more and more communication and sharing of files among each other, it takes up mobile storage space. Sometimes users also accidentally delete data from their chats they didn't intend on. We are discussing how to recover deleted pdf files from WhatsApp by mentioning different methods to ease this predicament. Without any further delay, let's start.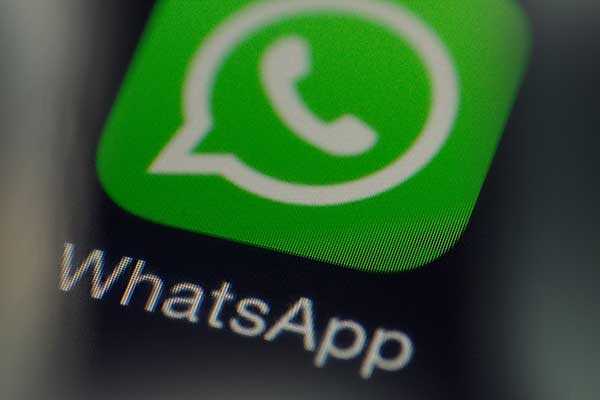 Part 1: Can We Retrieve Deleted WhatsApp PDF Files
If you are wondering 'how to recover deleted pdf files from WhatsApp and if it is possible? Yes, it certainly is, as before anyone had this issue, people have been using recovery tools and methods to extract deleted or lost data. Many 3rd party tools can do that, but there are other methods with the reliance on these apps. In this article below, we will discuss just that.
Part 2: How to Recover Deleted PDF Files from WhatsApp
This section discusses recovering deleted pdf files from WhatsApp using proprietary Apple tools on your iPhone. The following are the two ways you can do it.
Solution 1: How to Recover Deleted PDF Files from WhatsApp via iCloud
The first method to see deleted PDFs requires you to have a backup of WhatsApp on iCloud already. If you have done that before, the following are the steps to retrieve your critical files.
Open the WhatsApp mobile app and go to the setting by tapping the gear icon at the bottom.

In the settings, you will see the "Chat Backup" and in there, "Restore Chat History".

Tap it to recover your deleted messages.
You will be able to see here what the last time was your backup your chat and what is the backup size.
Solution 2: How to Recover Deleted PDF Files from WhatsApp via iTunes
iTunes has saved iPhone users many times in difficult situations as it can help you back up your apple devices on your PC and do other functionalities. In this case, "how to recover deleted pdf files from WhatsApp" becomes necessary for you. Here is how you can do this in such a scenario.
Download and install if you haven't already done so.
When the iTunes app is running, connect your Apple device to your computer but a data cable.
Click on your device as soon as it is shown in the iTunes interface.
Look around the UI for "Manually Back Up and Restore" in the Backups tab.

Click on the button where it shows "Restore Backup".

Click done, and you will now be able to see all your deleted PDFs.
Part 3: How to Recover Deleted PDF Files from WhatsApp Accurately without Backup
In the previous section, we answered your query of "how to recover deleted pdf files from WhatsApp," but in this section, we will utilize a 3rd party app. With the help of Tenorshare UltData WhatsApp Recovery, you can recover most data, such as messages, images, PDF files, and more, for your iPhone.
Download and install UltData WhatsApp Recovery. Run the app and select on "Device" option you see on the bottom just next to "Device" and "Scan History".

Connect your iPhone device to the computer using a cable. If this is the first time connecting to the computer, don't forget to unlock your phone and press "Trust" when it pops up. Click Start Scan.

Let the tool search for data and synchronize for a few minutes. You will see different data categorized into photos, videos, messages, etc.

You can search for your required PDFs in the Document category and can easily see which items you want to recover.Check all the files that you want to recover and press the blue 'Recover' button.

It will take some time, but now you will be able to access your essential data.
FAQs about PDF Files on WhatsApp
Q1:Does WhatsApp automatically download PDFs?
Yes, by default, the WhatsApp app automatically downloads all your media and files users share. To turn this automatic feature on/off, you need to go to the app's settings. You can check for 'More options' and then 'Storage and Data.' You will see the 'Media Auto-Download,' and you can change the toggle depending on your need.
Q2:Where are WhatsApp PDF files saved on iPhone?
If you are an Apple device user and use WhatsApp on any of your devices, the media files are stored in WhatsApp storage, unlike in the downloads folder or WhatsApp folder on android devices. On iPhones, you can only see individual files by going to each chat. You can only see these PDFs anywhere if you opened them in other apps like MS Office or saved them by specifying a folder.
Q3:How do I open a PDF file on WhatsApp?
If someone has shared with you a PDF file within a chat, the file will be automatically downloaded if Auto Download is on. Simply tap or click on the file, and it will open inside WhatsApp. It will only open in another app if you have changed the default or opened it through the share button.
You can see a small Down Arrow under the file if the Auto Download is off. You need to press that to download and then tap to open the way we mentioned above.
Conclusion
We hope you have learned many new things about sharing, recovering, and opening PDF files on your WhatsApp app. It is a bummer if you accidentally lose a vital PDF document, but these steps can ease this pain. This concludes the 'how to recover deleted pdf files from WhatsApp' analysis. If the two solutions won't work for you, you can download Tenorshare UltData WhatsApp Recovery and have a try.
Your Trustworthy WhatsApp Data Recovery Software
Recover deleted WhatsApp messages from Android devices;
Recover deleted WhatsApp data directly from iOS devices;
Support the scanning and reading of encrypted iTunes backup files;
Support 7+ file types (contacts, photos,chats,voice messages, etc.);
Compatible with latest iOS 17 and Android 12/13.