How to Transfer Music to New iPhone XS/XS Max/XR
by Jenefey Aaron Updated on 2020-07-15 / Update for iPhone XS
We all love tuning to our favorite music. It is undisputedly an indispensible part of our lives. But, if you are planning to migrate to the latest iPhone, it gets difficult to maintain our playlist. Don't get into disappointments, as we are here to light up your mood with the easy ways of shifting your favorite line of music from your old iPhone to new iPhone easily. Without delving into further detailing, learn how to transfer music from iPhone to iPhone.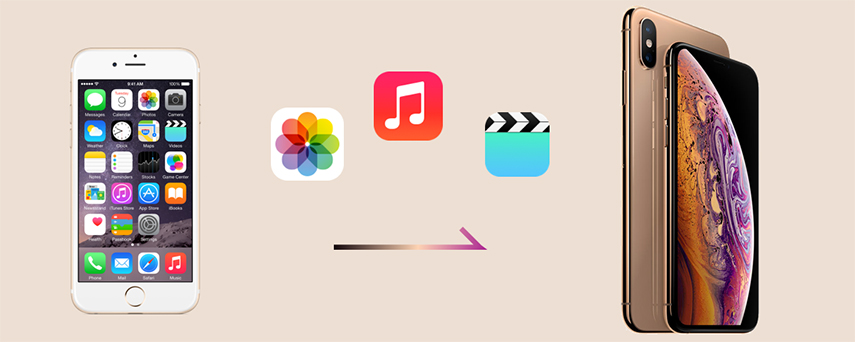 Transfer All Music to New iPhone XS/XS Max/XR in One Click--Tenorshre iTransGo
Your search for fast transferring of data to new iPhone ends with Tenorshare iTransGo, a secured way of transferring the data components from one iPhone to another. This cloning tool allows the users of any iOS devices to migrate their favorite playlists in just one single click. iTransGo is easily compatible with all the iOS devices and delivers the transportation of results in a lightning speed. So, be assured of transferring the data on your new iPhone XS, as you can easily transfer music from one iPhone to another.
Main features:
Users can fully or selectively transfer music to old iPhone to new iPhone.
iTransGo uses 1-Click technology for migrating all your favorite tracks, crucial data files, messages, contacts etc easily in a an unbeatable speed.
This software is easily compatible with almost all the iOS devices such as Apple iPhone, Mac or iPad.
iTransGo works equally well with the latest iOS 12 beta version.
Below is the complete list of transferring music from iPhone to iPhone in just 4 simple to perform steps.
Step 1: First of all, launch Tenorshare's iTransGo on your system and connect both the old and new iPhones with your PC using USB cable. The Apple iPhones will appear on the screen. Ensure that they are positioned, right or make use of the 'Flip' button from the middle to swap them. After this, press 'Next' tab from bottom right tab.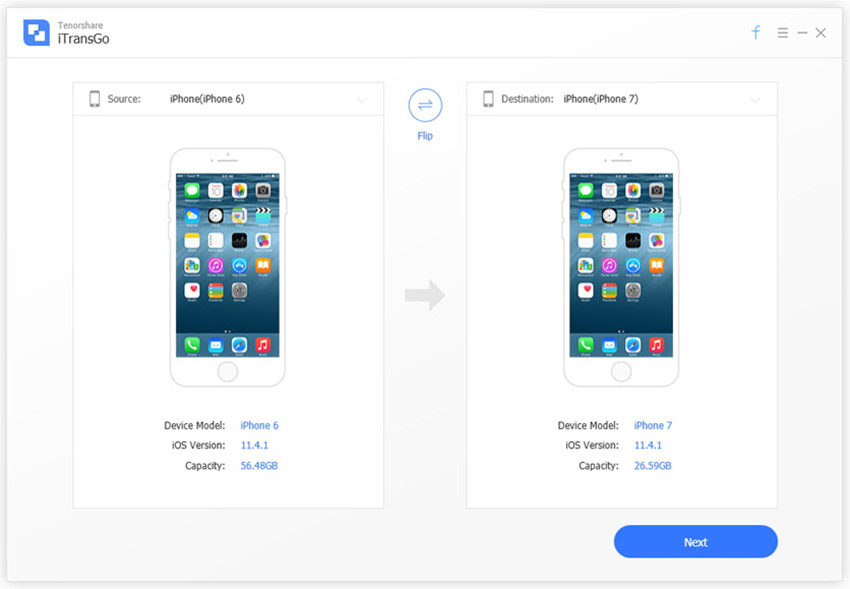 Step 2: Past some moments, the list of data files of the source iPhone will display on the left panel and a pie chart depicting the available storage on the new iPhone. To transfer music from old iPhone to new iPhone, select Music from media data section.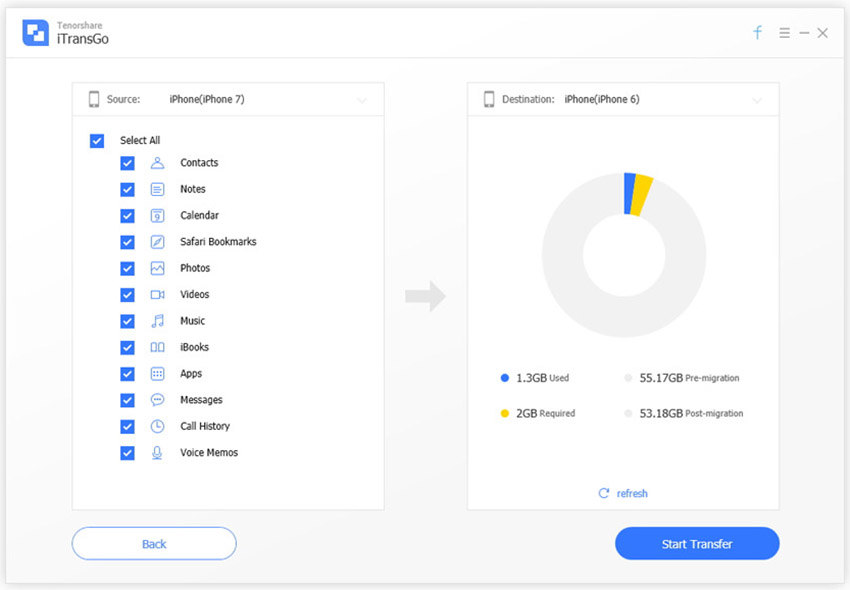 Step 3: Once you have ticked mark the files you want to migrate, click on 'Start transfer' tab. Within a fraction of seconds, your favorite apple music will export to the new iPhone.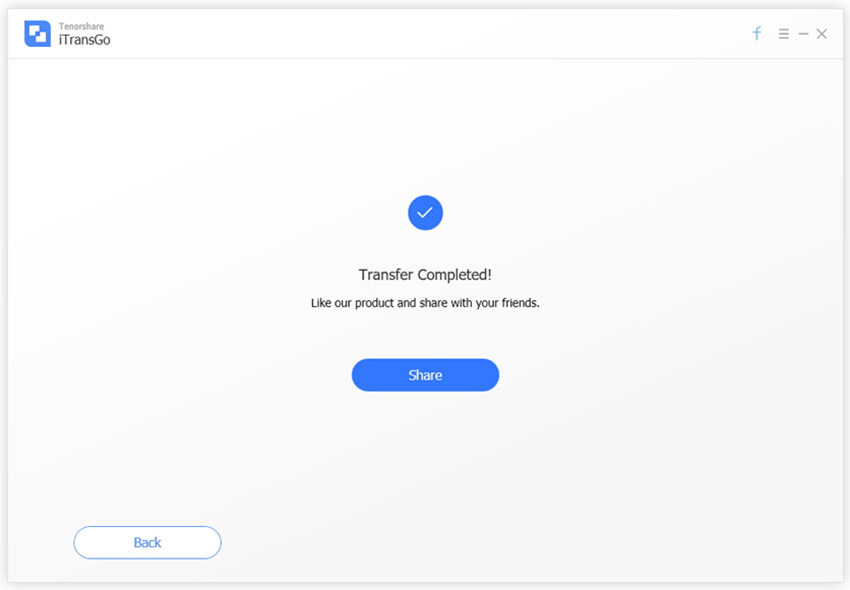 Transfer Music to from Old iPhone to New iPhone with Airdrop
AirDrop is one of a renowned transferring app of Apple that allows the users to transfer data from iPhone to iPhone or to Macintosh. Below are the steps to learn how to transfer music from old iPhone to new iPhone.
1. Tap on Bluetooth and Wi-Fi icons from both the devices. Now enable the Air Drop feature by simply going to control center. Make sure you tap on visibility by selecting 'Contacts only/everyone'.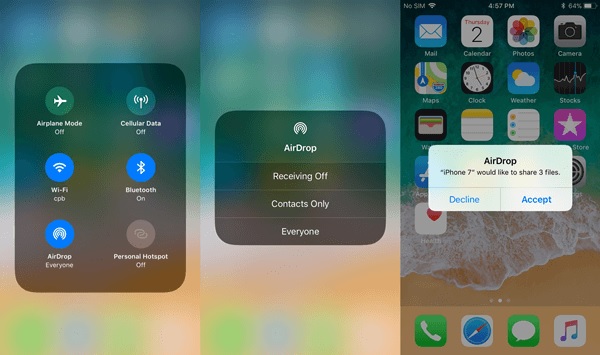 2. From your source device, open music and manually select the playlist/song/album you want to share and click on 'Share' icon (a square with an upward arrow).
3.After this, select 'More' (the horizontal line of dots icon) located at the lower bottom of the iPhone screen.
4.Tap on 'iPhone' icon from the 'Tap to share with Airdrop section' to fully transfer music from old iPhone to new iPhone.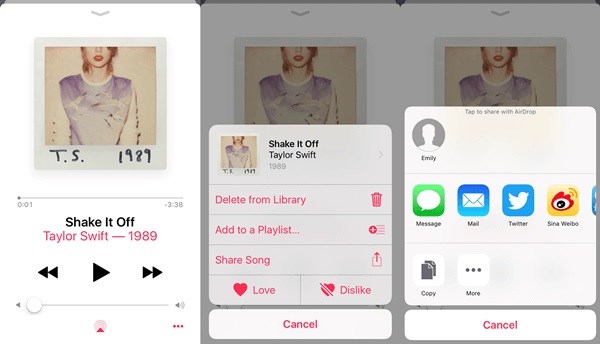 5. Now grab your latest iPhone XS to accept the pairing request displaying in the dialogue box to send from the source device.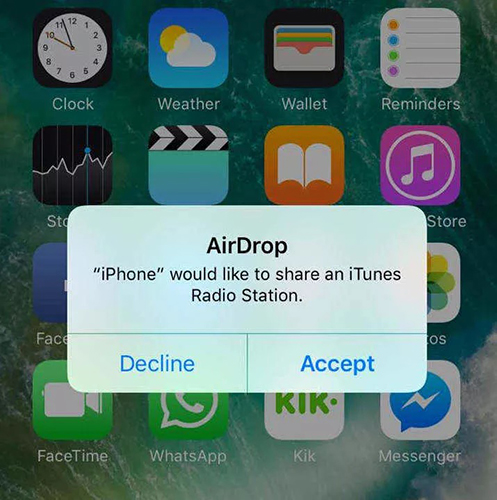 Transfer with iTunes
Get to know how you can share your favorite music can be transported to your latest iPhone. In this section, we guide you step by step on how to transfer music from old iPhone to new iPhone.
1. Connect your old iPhone to the PC and open iTunes and then click on phone icon from the upper left side. After this, choose 'Summary' appearing on left column.
2. The backup screen will appear, opt for 'This computer' from it, and then click on 'Backup now' from the manually back up section and then hit the 'Apply' tab.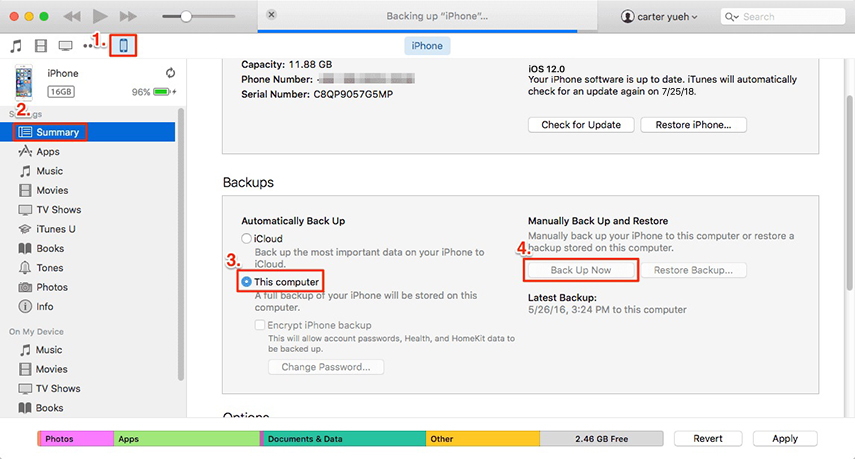 3. Now get hold of your new iPhone and connect it to the computer. Now, repeat the step 1 on your iPhone
4. Once you get to the backup page, click on 'Restore backup'. After clicking on Restore, a pop up will appear on the screen, click on backup (available on the source iPhone) and then hit the 'Restore' button.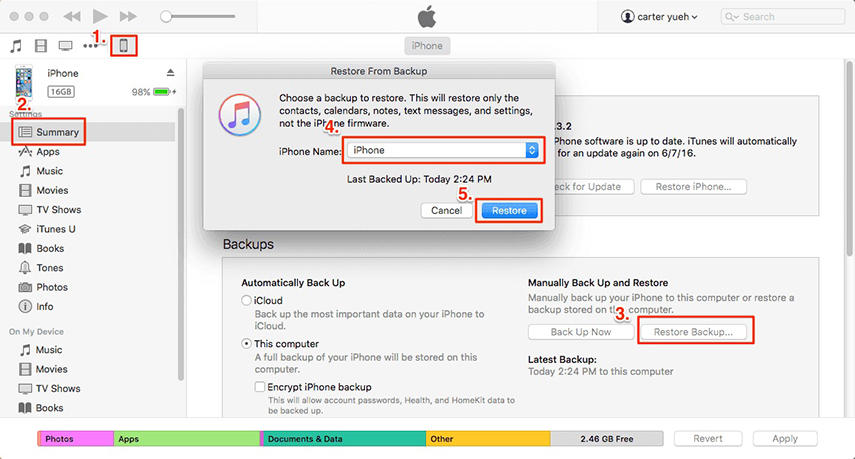 Conclusion
We hope through the medium of this article, the users have got well versed with the possible ways of transferring music from old to new iPhone. We saw the two tried and tested methods of migrating music from one Apple device to another. In Airdrop, one has to individually select the songs, which takes quite a time whereas in iTunes, a good chunk of time is taken up by the restoring process. Which is why the best way to transfer music from iPhone to iPhone can be done by Tenorshare's iTransGo- a powerful software that transports music and other data types in a lightning speed without much hassles and hard work.