Should I Wait for iPhone 12 or Buy The iPhone 11? (Real-Time Update)
by Anna Sherry Updated on 2020-09-01 / Update for iPhone 12
There is so much talk about the forthcoming release of iPhone 12 as many people are speculating about the features that this smartphone will have. If you are planning to get a new iPhone, it is worthwhile to consider whether you should go for the available iPhone 11 or wait a little bit till iPhone 12 is released. Without mincing words, both devices are great. So, decide what you want.
Because of the new iPhone, here are some of the most discussed points and argued points in many forums.
Prediction 1. How Much Will The iPhone 12 Cost in 2020?
One of the most commonly debated issue about the iPhone 12 price. Notably, there are different suggestions from various parties; however, the iPhone 12 price is believed to be around $699 to $1,149, depending on the specs of the device.
It should be noted that there may be some differences in the actual iPhone 12 price when it is finally released.
Prediction 2. When Does the New iPhone Come Out?
Rumor 1. September 10th
According to news on August 21, Apple launched a live test on Youtube, but carefully as some netizens discovered that the date is displayed as September 10. This has led many netizens to speculate that Apple may hold an iPhone 12 launch on September 10.
Rumor 2. October 12th
According to the latest rumors,iPhone 12 will launch on October 12th and will start shipping on October 19.
Prediction 3. Will the iPhone 12 Have Touch ID?
From all indications, the iPhone 12 will not have Touch ID. Instead of this feature, it will use the Face ID that the iPhone 11 series also comes with.
Prediction 4. Will the iPhone 12 Be 5G?
Of course, we are in 2020 and the world is shifting towards the faster and more reliable internet connection that 5G guarantees. So, it is almost certain that iPhone 12 will have 5G support. It is worthwhile to understand that 5G networks are faster and better than the commonly used 4G LTE.
Prediction 5. Does iPhone 12 Come with AirPods?
While many potential buyers will be hoping that iPhone 12 will have AirPods, this may not be the case. That is, it has been predicted by numerous Apple analysts that iPhone 12 will not have AirPods inside its package. This is perhaps because the company will like to make some gains from the independent sales of AirPods. Therefore, you should brace up for buying your AirPods separately after buying the new iPhone.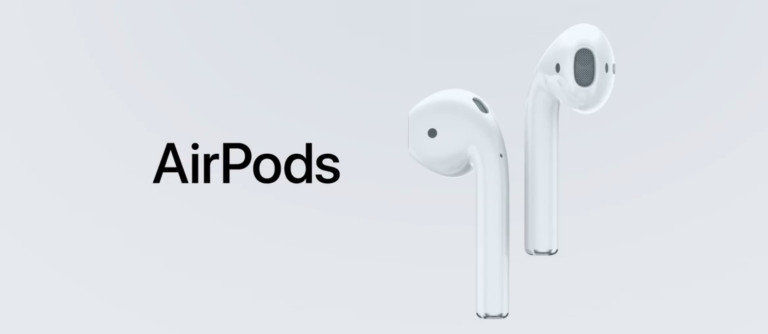 Prediction 6. What Will The New iPhone Be Like?
Foremost, the new iPhone will come with a couple of variants; so, there may not be a one-size-fits-all description for it. However, like its predecessors, it is going to be a sleek, highly functional phone with several amazing features. The iPhone 12 Pro is likely going to be the largest iPhone ever produced by Apple as it has been claimed to have a screen size of 6.7 inches. Also, this iPhone will have a metal frame, 120Hz OLED Retina display.
The latest news reported by MacRumors.com is that iPhone 12 screen leak may have a smaller notch than iPhone 11 Pro (as shown)
Prediction 7. Will The iPhone 12 Have 4 Cameras?
From all indications, the iPhone 12 Pro Max will come with 4 cameras. It is worthwhile to note that the quad-camera will feature a triple-lens camera with a Lidar senor or a ToF sensor. So, it won't be 4 cameras in the real sense, but rather 3 cameras and a new sensor.
Bonus Tip: Free to Backup Your iPhone 12 Selectively without iTunes/iCloud
Backing up with iTunes or iCloud may not fulfill your needs if you want to selectively backup iPhone data. Here we offer you a more flexible way to backup iPhone 12 free with Tenorshare iCareFone. With it, you can only backup the data you want and preview before backup. Let's see the details.
Run iCareFone after installing. Connect your iPhoneto your computer and select Backup & Restore in the software.

Select the data you want to backup and click on Backup at the bottom.

Wait for your backup complated. Once it finished, you can view backup data.
The End
Both iPhone 12 and iPhone 11 are modern devices with top-notch features that you can hardly find in most smartphones. So, if you buy any of the two, you are bound to enjoy it. But the new design and some additional features of the iPhone 12 give it an edge over the other option.