How To Fix iOS 13/12.4/12.3/12 Update Not Showing Up In Settings
by Jenefey Aaron Updated on 2020-01-02 / Update for iOS 12
Apple users all over the world were capable of downloading iOS 12 from September 17, 2018. Users were excited and began downloading the new iOS version. But some of the users were complaining about iOS 12/12.1/12.2/12.3/12.4/13 update not showing up in settings. Are you one of them? Well, here are some of the solutions that you can try if software update is not available at this time. Have a look.
Way 1: Restart Your iPhone
Restarting the iPhone is one of the common solutions that one can try if they think that iOS 13/12 software update not available on their iPhone. Restarting iPhone can be done in 2 ways: soft restart and hard restart. Soft reset is very easy to perform. Follow the below steps to restart any iPhone.
Step 1: At the right top side of the iPhone, the Power button is present. Long press it till the option "slide to power off" is seen on the screen. Simply, slide the slider which will turn off the iPhone.
Step 2: Again press and hold the Power button; this will switch on the iPhone. Leave the button till the Apple logo is displayed on screen. Let go button when you see the Apple logo.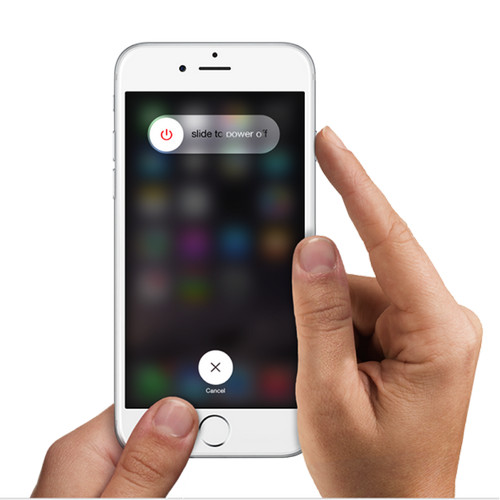 Solution 2: Check Apple Server is Down or Not
Apple releases the new iOS update to all the users via its servers. Hence, there might be huge amount of crowd and traffic on the servers while updating the OS. Hence you need to check the servers if they are working or not. This can be done by visiting here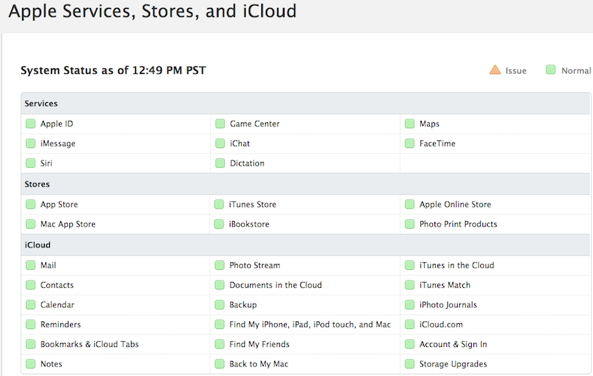 Solution 3: Reset Network Settings
If you are unable to check for iOS 13/12 update, then this might be due to some issue in the network settings. Resetting the network setting can help you at such times. All you need to do is follow the given steps below if iPhone software update not connecting.
Step 1: Go to Settings and click General.
Step 2: Now click the Reset option and tap Reset Network Settings.
Step 3: Click on the Reset Network Settings again to confirm the decision. This will reset your network settings.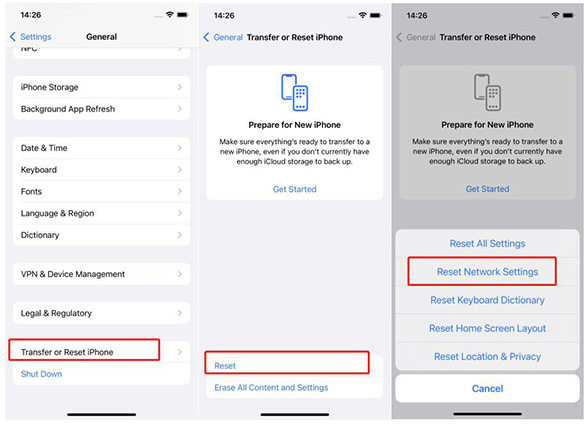 Solution 4: Update iPhone in iTunes
If users are not able to see the update on their iPhone, then they can always update their iPhone to the latest version using iTunes. This is very simple. All you need to do is follow the below steps.
Step 1: Connect your iPhone to the PC and make sure you have the latest version of iTunes.
Step 2: Run iTunes and select your device.
Step 3: Go to Summary and select Check for Updates. Now click "Download and Update."

Editor's Pick:
How to restore IPSW files with iTunes
How to Downgrade iOS 12 to iOS 11
Solution 5: Update iOS 13/12 with ReiBoot
If none of the above solution matches, then you can always use iOS Fix Tool - Tenorshare ReiBoot. Using this tool is advantageous in 2 ways for you in this condition. Firstly, it will solve all the issues that your iPhone is facing. Secondly, it will update your iPhone to the latest iOS by default, thereby solving the current issue. All you need to do is follow the given below steps to solve the issue.
Step 1: Connect your iPhone to the computer and run the tool. Now, click on "Repair Operating system" option. On the next screen, click "Start Repair" option.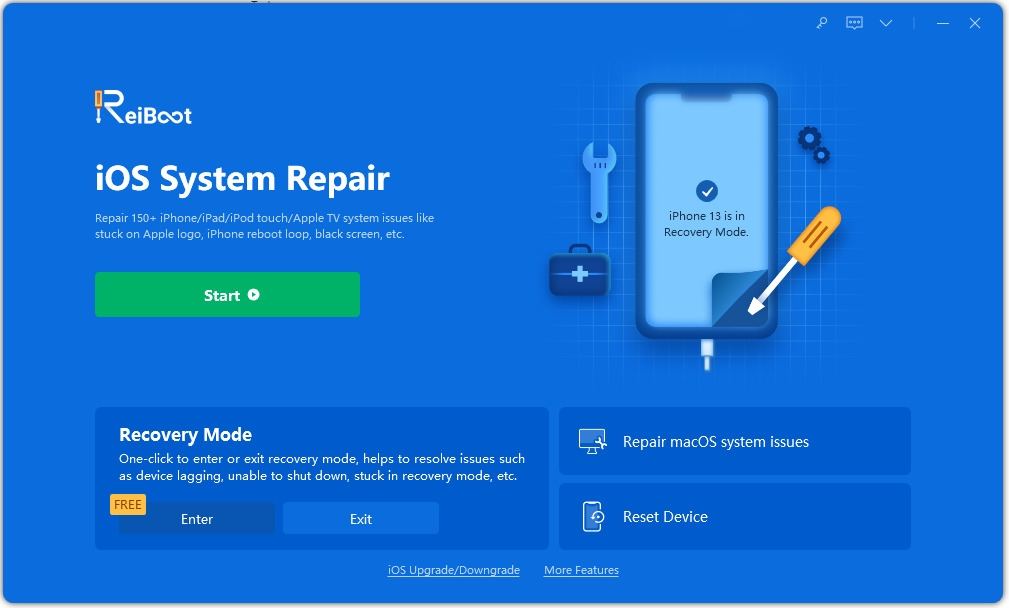 Step 2: Look for Download option to install the latest firmware package online.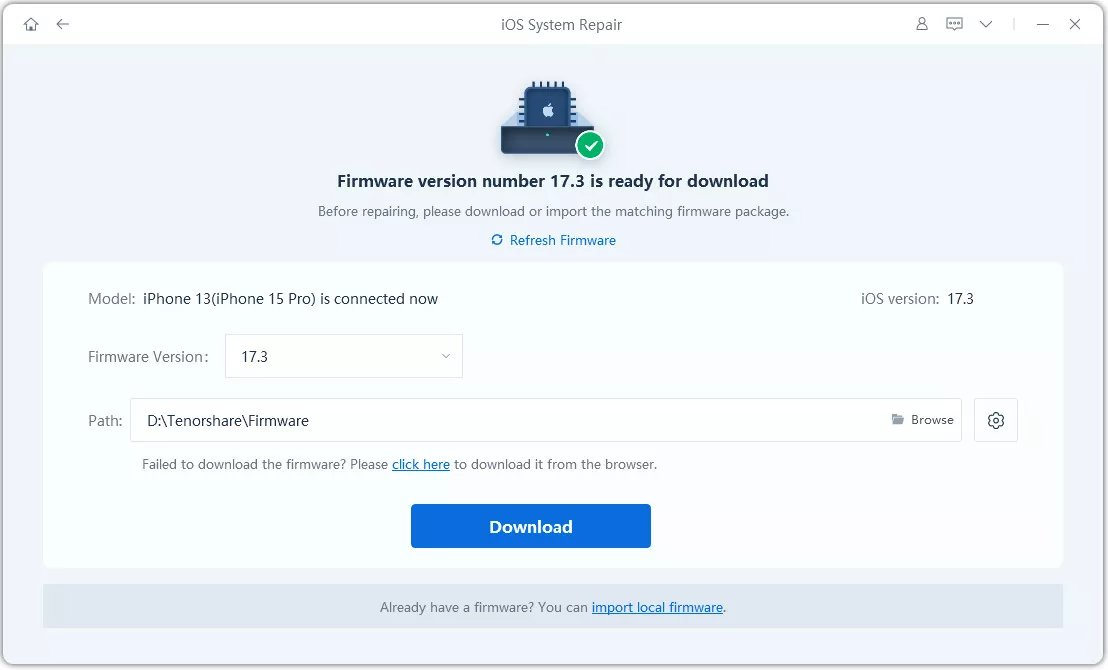 Step 3: On the subsequent screen, tap "Repair Now" to begin the recovery of your iPhone. After the process ends, your iPhone will reboot with the latest iOS 12 in it working fine.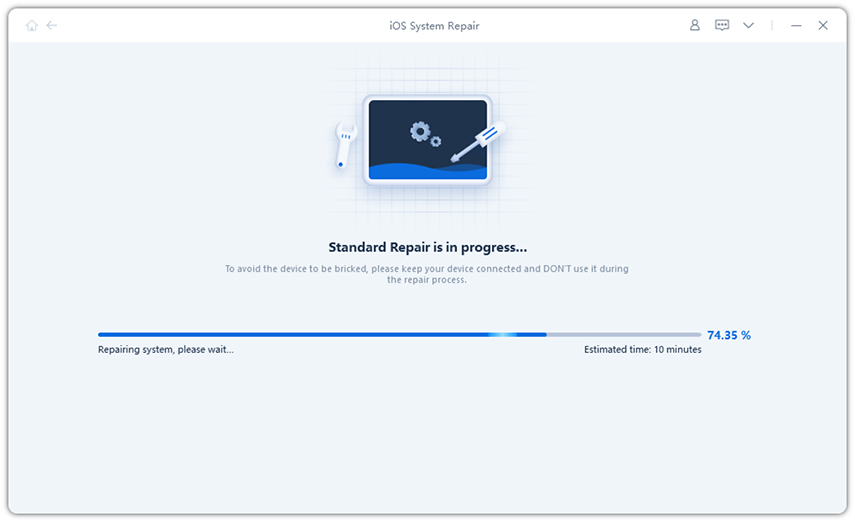 Summery
In a nutshell, you just had a look at the top 5 ways that can be used if iOS 12 software update is not available at this time. You can restart iPhone, check apple server is down or not, reset network settings, and update iPhone in iTunes. If none of the above solutions work, you can always use Tenorshare ReiBoot. In the end, do let us know your feedback on the above article by commenting below. Also, let us know of any other solutions if you have any. This can be done by commenting below.