Top 6 Ways to Bypass Could Not Activate iPhone Screen in 2023
by Jenefey Aaron Updated on 2022-09-22 / Update for iOS 12
"I was trying to set up my iPhone after the iOS 16 update but suddenly I was faced with an error message, stating "Could not activate iPhone", how do I fix this?"
Apparently, some people are having the similar problem, mainly with the new iPhone 14/13/12/11. So, basically, we are saying that if you are having this iOS 16 activation problem then you are not the only one. Unfortunately, the problem is not isolated to iPhone X and there is actually more than one reason why this happens. They are listed and discussed below.
Why You Can't Activate iPhone after iOS 16/15 Update?
There are lots of reasons why you may need an iOS bypass activation lock. Many users have faced this certain problem and these are the reasons that are causing it.
1. The Activation Lock
It is possible that the iPhone you are using is still connected to someone else's iCloud account with an activation lock.
2. Carrier Issues
Maybe particularly your carrier is having some issues. In the United States, most of the iPhone X activation issues were related to carriers like AT & T and Verizon.
3. High Traffic in the Activation Server
A specific server was assigned for this activation purpose only; it is called the activation server. It is possible that the server is unavailable at the moment as lots of users are trying to activate the new iOS 16/15. So, you might be experiencing high traffic.
4. SIM Card problem
The SIM Card that you have inserted in the device is not working.
How to Fix iOS 16/15 Activation Error
Here are a few ways that you can use to actually fix the iPhone activation problems. Read them carefully:
Try Again in a Couple of Minutes
It is very much possible that Apple servers are busy at the moment, mainly because the new iOS 16/15 just released and people from all over the world are doing their best to get it. So, you can simply check the status of the activation server of the company or just try again later.
Eject the SIM Card and Reinsert
If the SIM card was not inserted properly then you probably fix it by re-inserting the SIM card. The steps are very simple,
Remove the SIM card from the slot and insert it again but this time do it properly.
Now, set up your iPhone again.
Hard Reset your iPhone
If you could not activate iPhone after updating then making a Hard Reset might fix the problem. Making a Hard Reset actually means that you have to Force Restart the device hoping that once it starts again, the problem will be solved. Apple designed a specific sequence for this particular purpose but it varies for different iPhone models.
iPhone XR/Xs/X or 8 or 8 Plus
Quick tap Volume Up and the Volume Down button.
After that press and hold the Power button.
Keep holding the button until you see the Apple Logo on the screen.
iPhone 7 and 7 Plus
Press and hold the Power button along with the Volume Down button.
Keep holding them until you see the Apple Logo on the screen.
iPhone 6 and all the older models
Press and hold the Power and Home button together.
Keep holding them until the Apple Logo is visible to you.
These are the Force Restart Sequence for a different model of iPhones, read the sequences carefully to restart the device.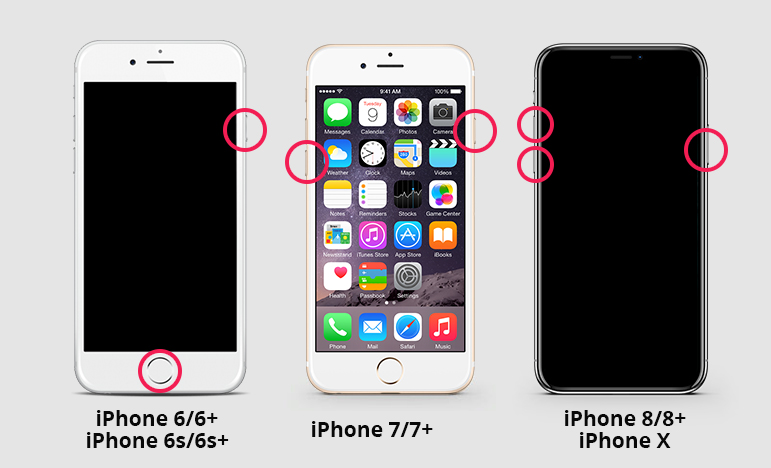 Check Wi-Fi Network
If you can't activate iPhone after iOS 16/15 update then you must check the Wi-Fi network. You need to make sure that your device is not blocking gs.apple.com. If it is actually blocking then it would be impossible for you to activate your iPhone.
So, you need to connect to a different Wi-Fi network, the one you are using now would not work and make sure that it is a stable and reliable network. Then, once you are inside you can change some settings to fix the problem. You can check Wi-Fi by going to Settings and then Wi-Fi on your iPhone.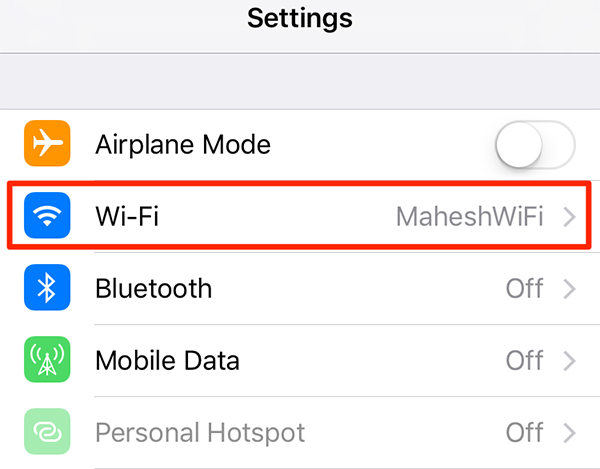 Unlock SIM Activation Lock
If you are looking for iPhone activation lock removal then you can easily do it by using Find My iPhone feature or by going to the Apple Store. The basic purpose of Activation Lock is to keep the data of your iPhone from falling into the wrong hands. It is basically a shield that protects your device and data if it is stolen. If it is a second hand iPhone, you will have to put in the previous owner's Apple ID and password, or ask that particular owner to log in to Find My iPhone and remove the lock from their own iCloud account. Alternatively, you can visit the nearest Apple Store and provide the proof of ownership. If it is confirmed, they will remove the Activation Lock for you.
Activate with iTunes
If all of the above is not working for you then your only option is to try to reactivate it using the iTunes app. You can use the following steps to activate the iPhone:
You have to start by rebooting your device.
Then you have to connect the device to your computer where iTunes is already installed.
Run the app and on the iTunes window you need to click on "Activate your iPhone".

You will be asked for your Apple ID and password, provide them and click on "Continue" to activate the iPhone.
Conclusion
As stated before, you are not the only one suffering from this particular problem, this has happened to a lot of people. We have told you the probable reasons behind it and the ways to fix the issue. You can also try to fix the iOS itself using an iOS system repair software like Tenorshare ReiBoot.
Fix iPhone Stuck and Update Issues without Data Loss