How to Solve Apple TV Error iTunes is Currently Unavailable
by Jenefey Aaron Updated on 2019-07-25 / Update for Apple TV Repair
One of the biggest things that make Apple TV as well as iTunes complex is the content delivery systems that supplies up with all the TV shows, movies, apps, music, and podcasts. And nowadays, Apple TV users are going nuts on a new issue: iTunes is currently unavailable. People facing these issues have reached across the Internet to search for the answer. But today, they will definitely get an answer. Here are the top 4 solutions for the iTunes not available on apple TV error.
Solution 1: Check that Each and Everything is in Place, in Range, and Connected
Before you rush to the hospital for an operation, check if your sickness can be cured just by a pill. We mean to say that you need to check the basic things for the Apple TV error iTunes Store is currently unavailable issue. Make sure that your modem is connected to your Internet router and that both are on.
Make sure that your Apple TV is in range with your router. The error can occur if the device is not present in range or if it is too far. See if these basic checks are in place and have solved the iTunes not playing on Apple TV issue. If not, proceed to the next solution.
Solution 2: Check Your WiFi Connection
This is also one of the basic things that need to be crossed check. Even if the modem is connected to the router, the router may not have an internet connection that can lead to Apple TV says iTunes not available. Also, you should make sure that the device is connected to the WiFi or not. Here is a step-by-step guide on how you can connect the Apple TV with WiFi.
Step 1: If you have Apple TV (4th generation) or Apple TV 4K, you need to go to the Network option present in Settings. For users employing 2nd or 3rd generation of Apple TV, you will find the option Network option in General under Settings.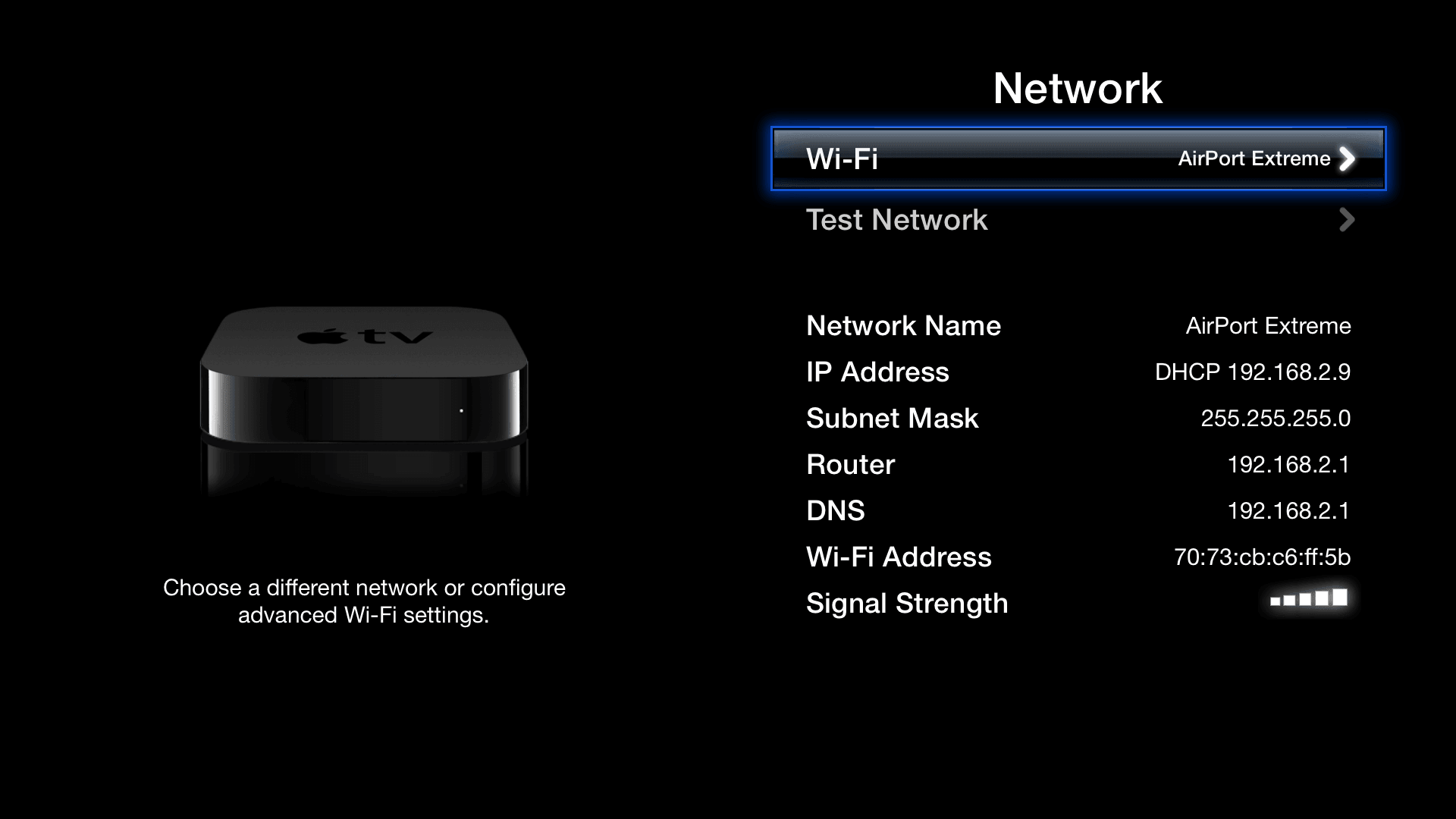 Step 2: Select the name of a well-suited WiFi network. If prompted, provide in your WiFi password.
If the WiFi connection does not work, try using an Ethernet cable. This can solve the iTunes not working on Apple TV issue if the real cause behind it was lack of connection.
Solution 3: Restart Your Router, Apple TV, and Modem
Even now if the problem does not get solved, you need to restart every device that can cause the iTunes not loading on Apple TV issue. This includes Apple TV and modem as well as router. Once you have restarted every device, see if issue is solved. If you are using Apple TV (4th generation) or Apple TV 4K, go to System option under Settings and tap on Restart. On 2nd and 3rd generation of Apple TV, go to General option under Settings and tap Restart. Restarting every device might solve the issue.
Solution 4: Use Tenorshare ReiBoot to Solve Apple TV's iTunes is Currently Unavailable Issue
If the above solutions do not give success, you can always rely on Tenorshare ReiBoot. It is multipurpose utility software developed to restore any Apple devices from frozen, stuck, or unresponsive phases, including iPhone, Apple TV, Apple Watch, iPad, and iPod. If your Apple TV is having Apple TV errors like iTunes is not available, use this step-by-step guide to solve the issue.
Step 1: Download and launch the Tenorshare ReiBoot software on your PC. Once you have downloaded the software, connect your Apple TV to the PC using a USB cable.
Step 2: As soon as your Apple TV is detected, click on "Enter Recovery Mode" option. This will begin the process. When the Apple TV gets into the Recovery Mode, you will see USB logo and iTunes logo.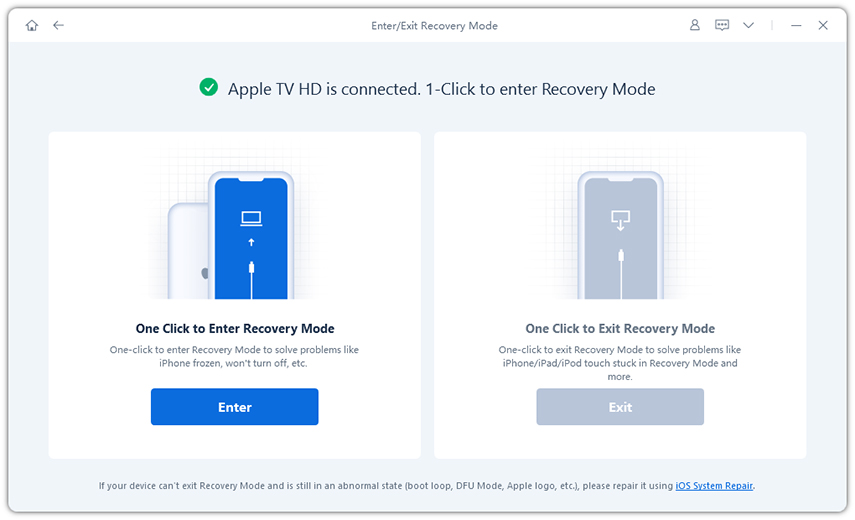 When the process concludes, just click on "Exit Recovery Mode" option. This will go along with a complete reboot of the Apple TV.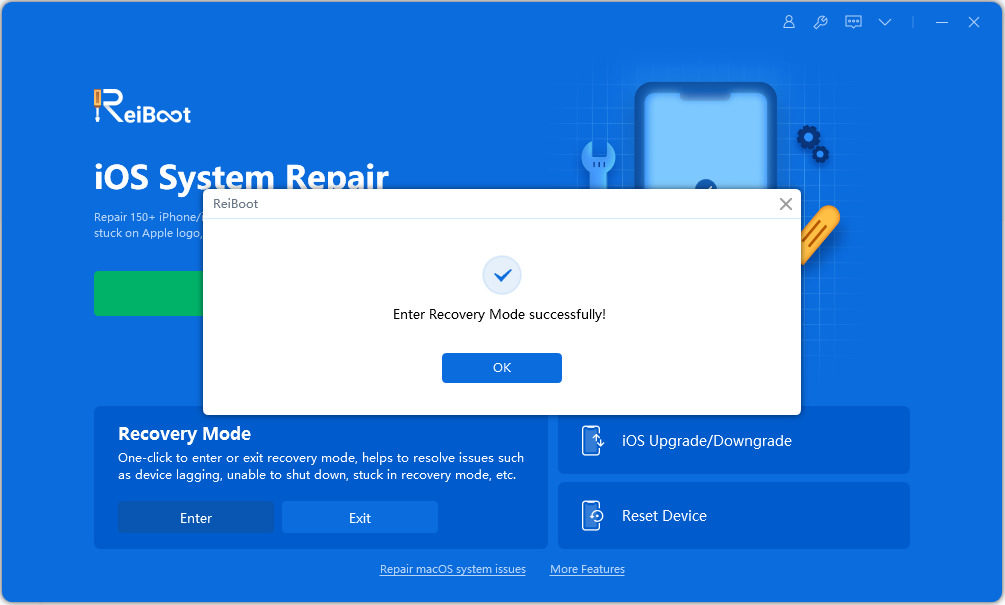 Wait for the process finishing and you will have your Apple TV back to its original state without the Apple TV error iTunes store is currently unavailable issue and working as new.
Step 3: If in case, exiting and entering the recovery mode does not assist, you can tap the "Fix All iOS Stuck" option to recover Apple TV system by downloading the newest firmware package.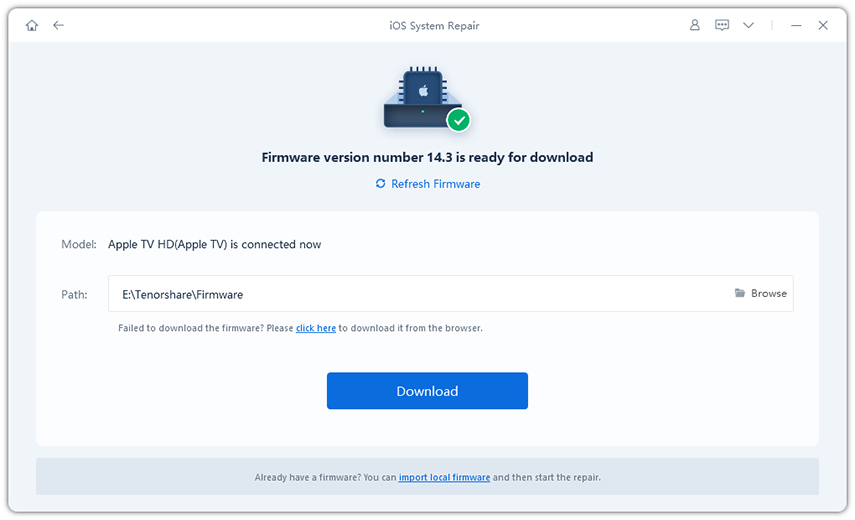 See How to Repair Apple TV System
Summary
All in all, we had a look at the best 4 solutions that can solve the Apple TV issues. So friends, do let us know your feedback on this solutions. You can do this by commenting below. Also you can write to us if you have any possible solutions related to the same Apple TV iTunes is currently unavailable issue. Do let us know by commenting below.