How to Put iPhone 8/8 Plus/iPhone X into Recovery Mode
by Jenefey Aaron Updated on 2019-07-25 / Update for iPhone8 Tips
Your iPhone may become bricked and unresponsive during iOS upgrade or downgrade, or after jailbreak. When this happens, the screen freezes on the Apple logo or Connect to iTunes icon with no changes. In this case, you need to get your iPhone into recovery mode before restoring it back to normal. This article will teach you top 2 free ways to get iPhone X and iPhone 8/8 Plus into recovery mode so you can restore it and get your stuck iPhone working again.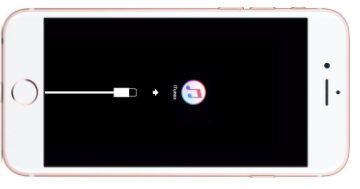 Method 1: Put iPhone 8/8 Plus/X into Recovery Mode with Buttons
When your iPhone 8/8 Plus/X is not working and needs restoring to get itself running again, you are advised to follow the steps to use the Sleep/Wake and Volume Down button to put it into recovery mode first.
Step 1. Turn off your iPhone 8/8 Plus, and connect it to your computer via USB cable.
Step 2: Press and hold the Sleep/Wake button and the Volume Down button until the screen turns off. Continue holding the Sleep/Wake button + Volume Down button, even after you see the Apple logo appear.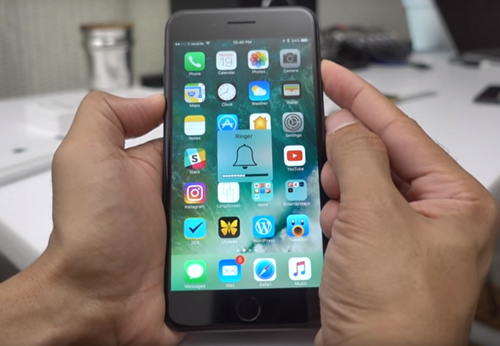 Step 3: Release the Sleep/Wake + Volume Down button once you see the Connect to iTunes message appear on the iPhone 7's screen.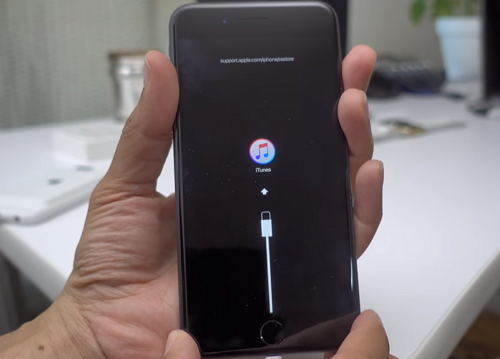 Notes: this instruction only applies to iPhone 7/7 Plus/8/8 Plus/X. If you have an iPhone 6/6s/6 Plus or earlier, press the home button instead of the volume down.
Those being said, you have to accept the fact that this method to put iphone 8/8 Plus/X into recovery mode may not work all the time. If you are one of the unlucky people to fail to get your iPhone enter recovery mode iPhone with home/volume down button and the sleep/wake button, or the buttons on your iPhone have not worked well, probably you should turn to some other ways. And Tenorshare ReiBoot is one of the lifesavers you may want to learn about.
Method 2: 1 Click to Put iPhone 8/8 Plus/X into Recovery Mode without iTunes
To force your iPhone into recovery mode, Tenorshare ReiBoot is a perfect alternative when the volume down/home button is not working. This free software is designed to help iPhone/iPad/iPod users either to get their devices enter/exit the recovery mode without home/volume down button when needed. Follow the steps to know how to get your iPhone into recovery mode within one click using Tenorshare ReiBoot.
Step 1: Download Tenorshare ReiBoot and connect your iPhone to computer via a USB cable.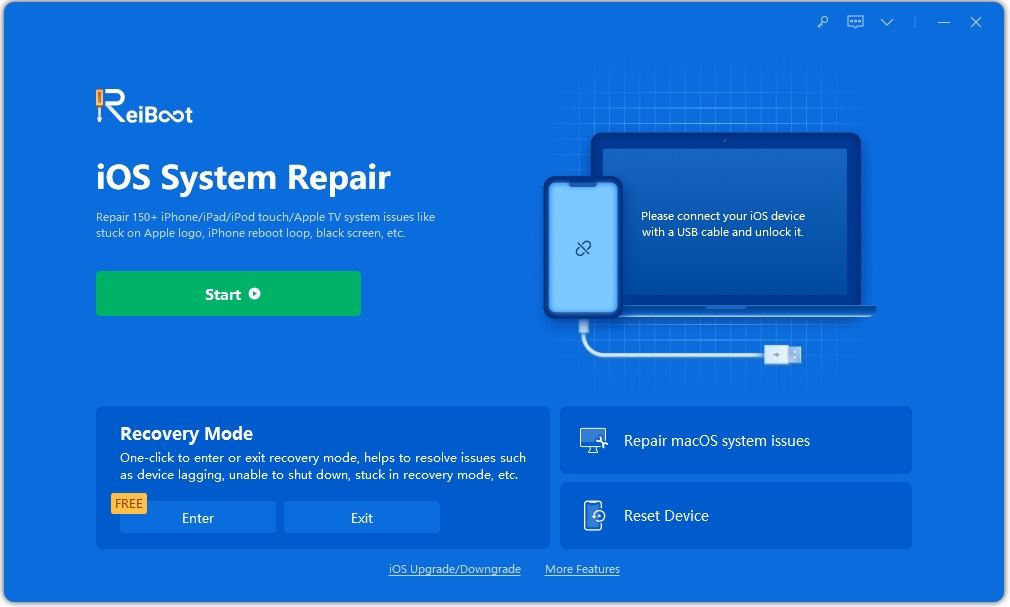 Step 2: As Tenorshare ReiBoot detects your device, you will then find the "Enter Recovery Mode" button is highlighted. Click this button to start entering into recovery mode.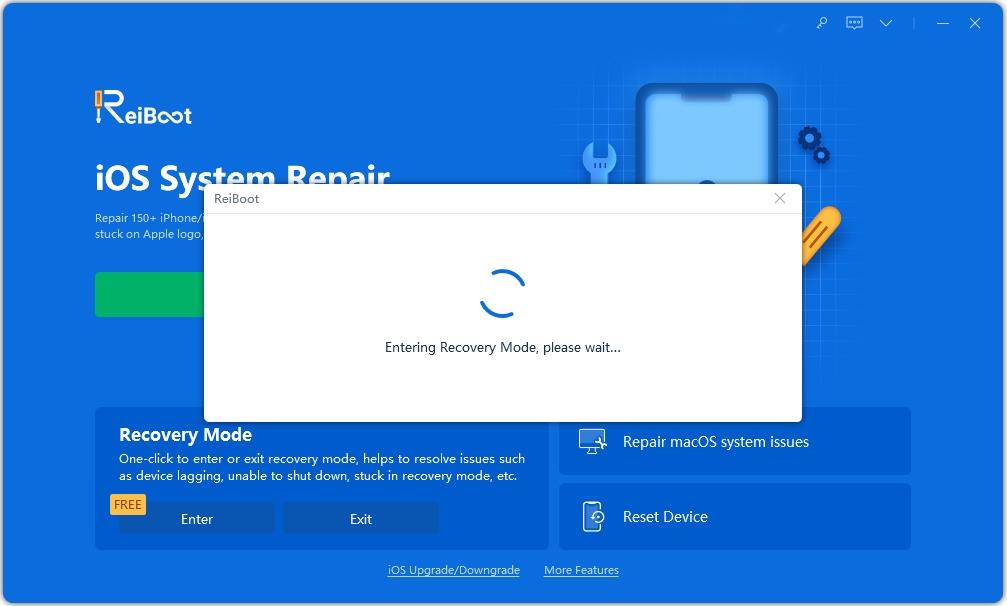 Step 3: Within seconds, your iPhone will be got in recovery mode successfully. You will see your device display the classic USB to iTunes logo.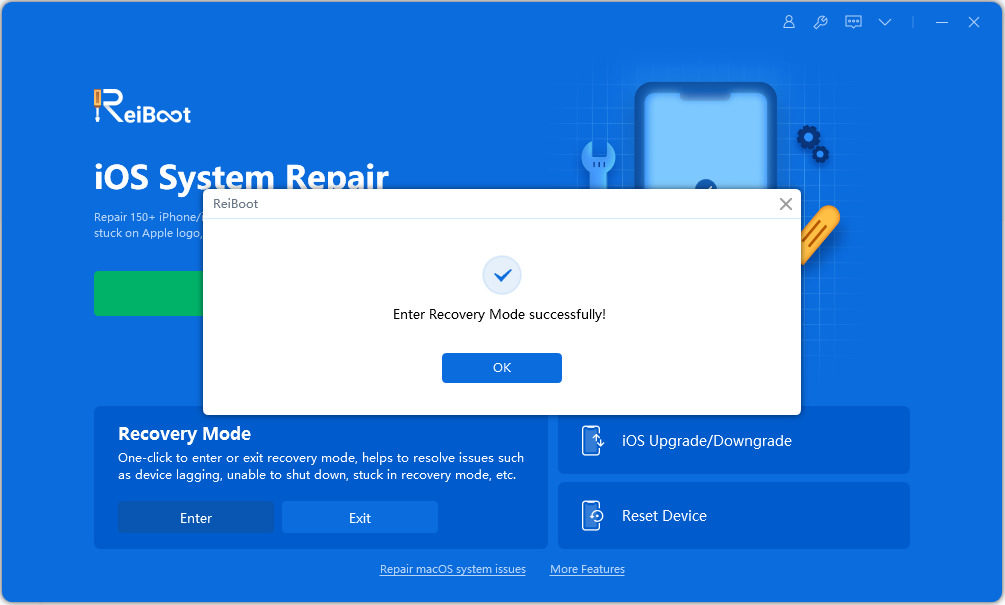 When the iOS device has successfully entered the recovery mode, you will discover a red iTunes logo on the device's screen.
Video Tutorial of Entering into Recovery Mode on iPhone 8/8 Plus/X
Summary
When your iPhone needs to be forced into recovery mode to keep things going but you are not sure how to force iPhone into restore mode, Tenorshare ReiBoot should be your best helper, especially when the buttons on your iPhone do not work well. It is super easy to use, enabling you to put your unresponsive iPhone 8/8 Plus/X into recovery mode in one click.