Top 10 Tips to Keep iPhone 8 Working at Peak Performance
by Jenefey Aaron Updated on 2019-07-25 / Update for iPhone Tips
Since iPhone 8 was released in this September, many Apple fans have already upgraded to this brand new device. It's pretty, well-designed and really can be one of the indispensable smartphones. Since you've spent much money on the new iPhone 8, it's necessary to keep iPhone 8 in good condition under any circumstances. Here are some maintenance tips to help you optimize iPhone 8 to its peak performance.
1. Turn off Location Services
There are many apps on your iPhone that need the location services to function, such as Weather app, Maps and App Store. To save battery and speed up iPhone 8 performance, you can turn off the location services in Settings.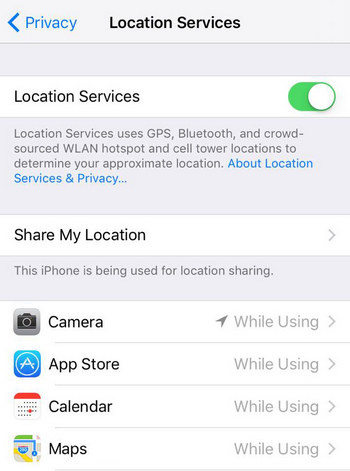 2. Use a Screen Protector
Screen damage is a major complaint for many iPhone users, a screen protector will be the simplest way to prevent iPhone screen from breaking. So buy a screen protector to take good care of your iPhone 8 when you got the new device.
3. Close Background Running Apps
Too many apps running in the background at the same time will slow down your iPhone. Close some cumbersome apps will also be an easy way to improve iPhone 8 performance. Tap the Home button twice, and swipe up on a thumbnail to end the multi-task on your iPhone.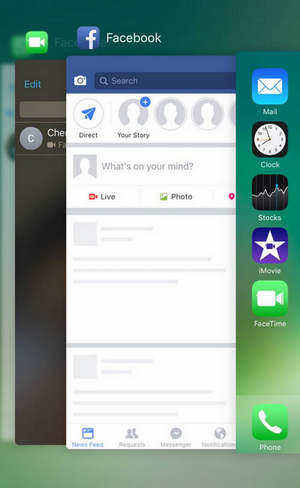 4. Remove the Cache and Junk Files
Too much cache and cookies accumulated on your iPhone will slow down its performance and also drain iPhone battery. Thus, you need to clean your device form time to time to make your iPhone 8 run faster like new. Free to try Tenorshare iCareFone, professional iOS caring software to clean out all the junk files, temporary files and other coolies from your iPhone easily.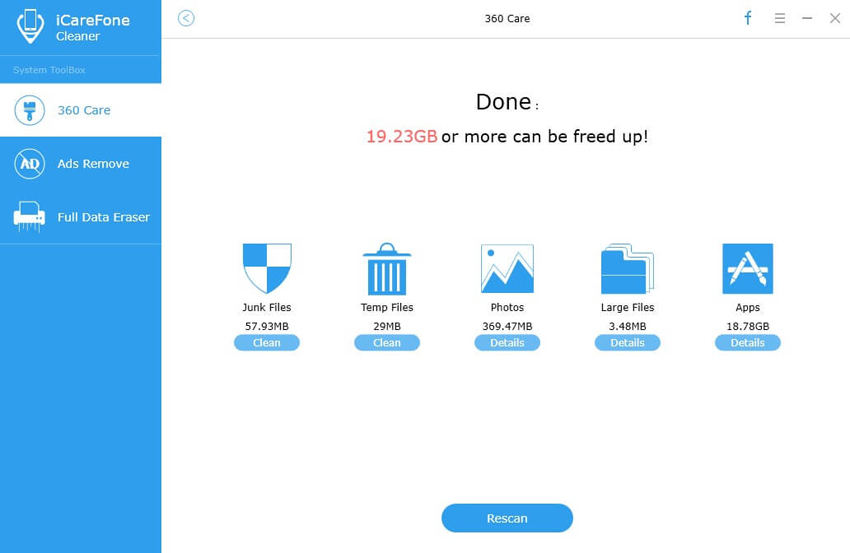 5. Free Up Storage Memory
If you like downloading movies and high quality music on the new iPhone 8, you are likely to suffer storage shortage. When the storage is almost full, the device could become slow and stuck. With Tenorshare iCareFone, you can easily export the large video and music files to computer for backup, which will free up much storage space to keep your iPhone running smoothly.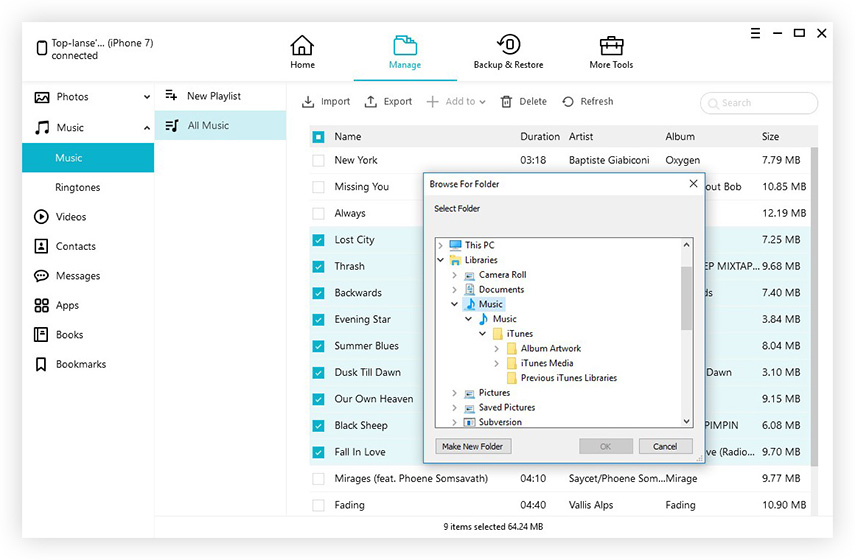 Choose "File Manager" and then select a file type to export, click "Export" and choose a save path on your computer to backup. Then you can delete the exported files on your iPhone.
6. Auto-Lock iPhone Earlier
When you are not using your iPhone 8/8 Plus, the screen will shut off. You can set auto lock iPhone in 1 minute or 30 seconds to save battery. Go to Settings -> Display & Brightness -> Auto-Lock, and then choose your preference.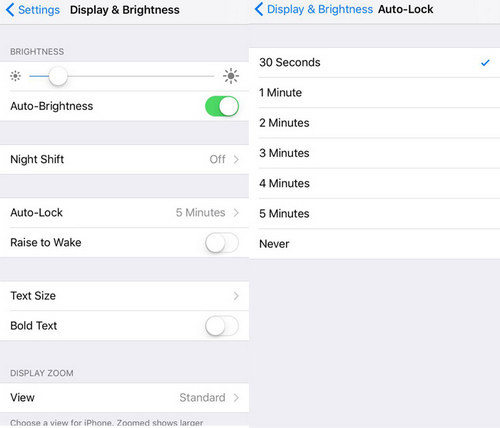 7. Enable Low Battery Mode
iPhone will inform you to turn on the low battery mode when the power is lower than 20%. Actually you can always enable low battery mode on your iPhone 8, which will save much power on battery and prolong iPhone lifespan.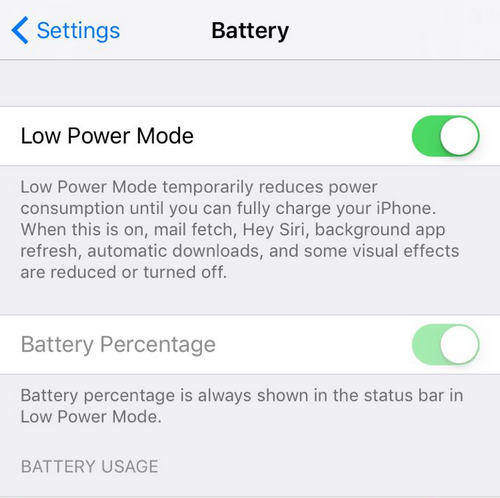 8. Turn Off Automatic App Updates
Apps have been automatically updating themselves when a new version comes out on iPhone. If you only prefer to update several apps manually, you can turn off this feature to enhance iPhone 8 performances. Go to Settings -> iTunes & App Stores, tap on "Updates" to turn it off.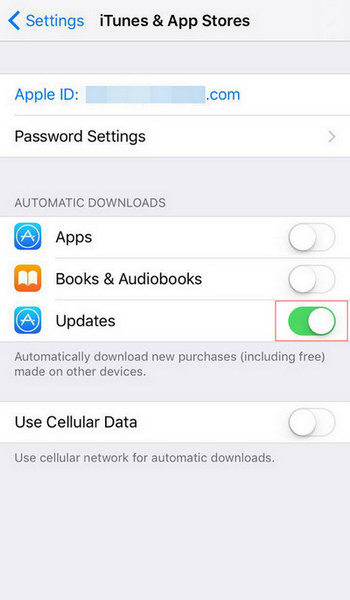 9. Turn On Reduce Motion
There are many animations that can take up resources and cause some overloading issues. You can turn on the Reduce Motion to disable the effects.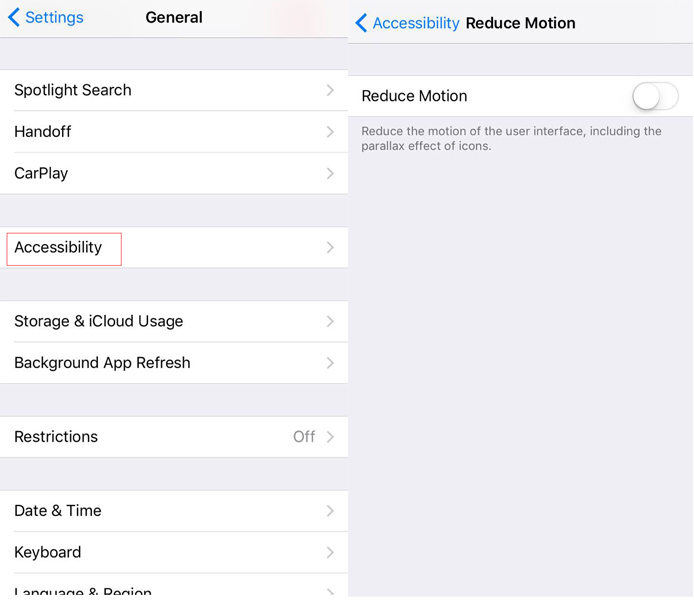 10. Reset All Settings
If your iPhone 8 becomes slow and a little stuck, to optimize iPhone performance effectively, you'd better do a reset. Before you start, remember to back up your device in iTunes or iCloud. Go to Settings -> General -> Reset to reset all content and Settings.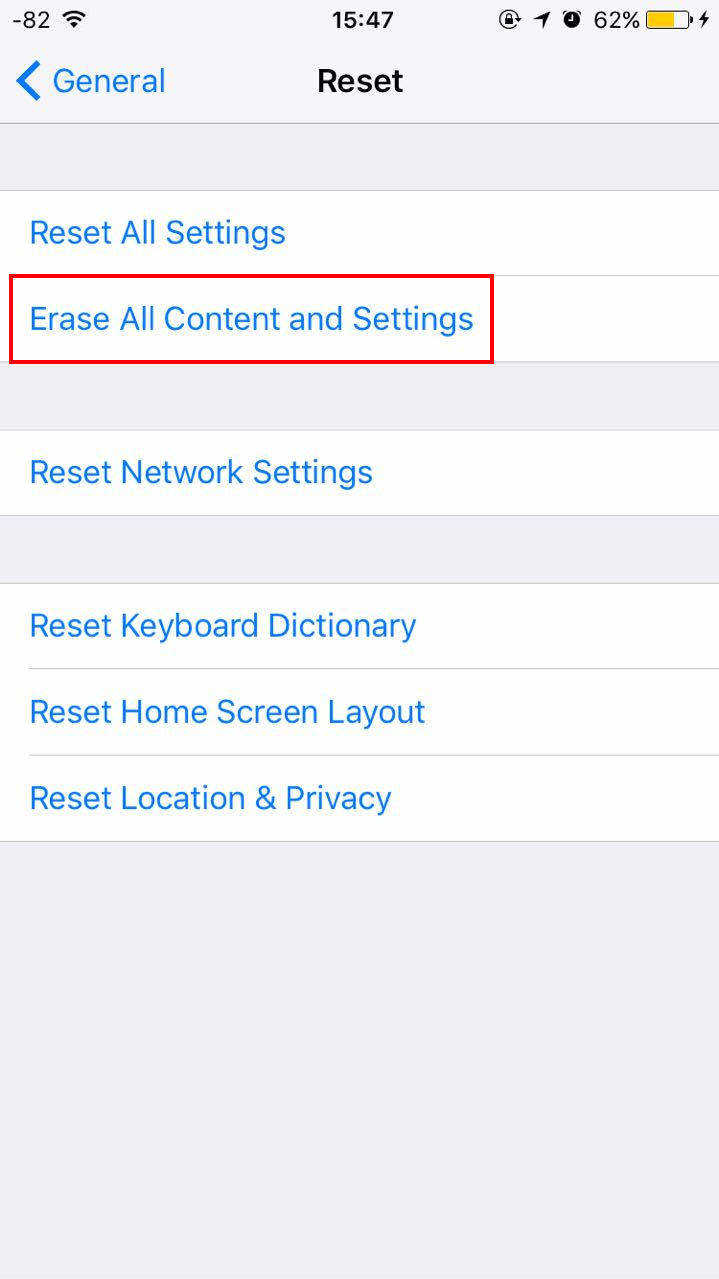 With the 10 easy tips introduced in this article, you've learnt how to keep iPhone 8/8 Plus working at peak performance clearly. If you have any other questions or enquiries, don't hesitate to contact us.