How to Fix iPhone 8 Poor Voice Quality
by Jenefey Aaron Updated on 2020-03-23 / Update for iPhone Fix
Poor voice quality is generally experienced during any phone call. The person you have made a call is just not able to hear your voice clearly. Well, this can also be a case for new iPhone 8 too. iPhone 8 poor voice quality can sometimes be very confusing problem. This is because as soon as you switch to speaker mode from regular mode, the issue just vanishes away somewhere. This means, you cannot hear the caller until you go on speaker mode. Also, there are few cases wherein people have experienced no problem with the microphone of iPhone 8 but when it is been used with voice memos/any 3rd-party apps needing microphone, the problem is back again. Today, we will be discussing some best methods to solve "poor voice quality on iPhone 8" issue.
Way 1: Soft Reset iPhone
By simply soft resetting your iPhone 8, the issue of "iPhone 8 poor sound quality" can be solved. To soft reset your iPhone 8, follow below steps:
Step 1: Long press the Power button present at the top right side till the "slide to power off" slider is seen on the screen. Now simply slide right the Power switch.
Step 2: Now to again switch on the device, long press the Power button again till the Apple logo is displayed on the screen. Release when the logo appears.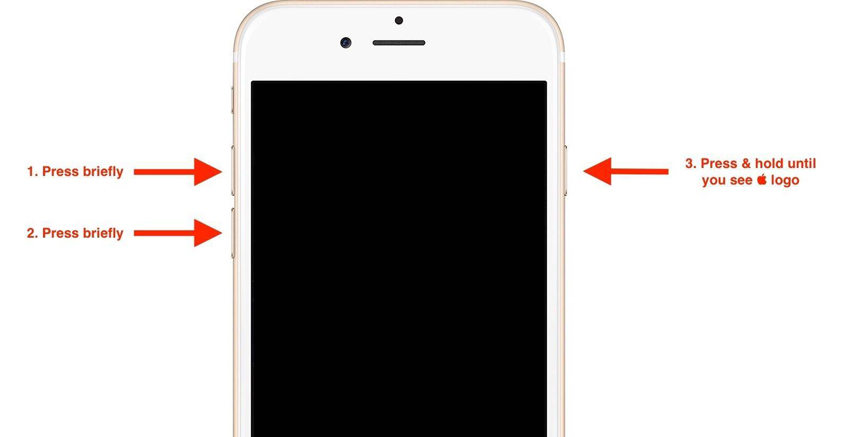 Way 2: Update iPhone Software
If the issue "iphone 8 voice not clear" still persists even after soft resetting your device, try updating your iPhone software. Software updates always bring some or the other tweaks and perks that may help you solve iPhone 8 voice quality issues. Follow below steps to update your iPhone software:
Step 1: On your iPhone 8, go to Settings >> General.
Step 2: Now in General, you will find Software Update. Click this option to download the latest iOS version and update your software.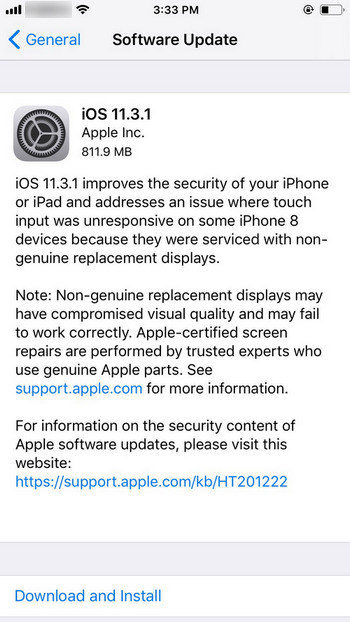 Way 3: Clean Microphone and Speaker Ports
Another method to solve "iPhone 8 silent mode not working" problem can be as simple as cleaning your microphone and speaker ports. If this issue is yet bothering you, ensure that no dirt is jamming your device's speaker. Simply clean the speakers and microphone ports with compressed air. You can also clean them by any small-sized bristle brush. Clean both the speakers, the bottom one as well as the top one.
Way 4: Turn Off Noise Cancelling
If iPhone 8 plus voice quality issues are yet unresolved and you are still not able to hear clearly, try turning off the noise cancellation feature. This can also do wonders and solve your "iPhone silent switch not working" problem. Follow below steps to turn off noise cancellation feature.
Step 1: On your iPhone 8, go to Settings >> General.
Step 2: Here go to Accessibility >> Phone Noise Cancellation. Simply switch the setting OFF.
Way 5: Set LTE Features to Data Only
If the "iPhone silent mode" is still not leaving you, you need to set the LTE features and make some changes there. Follow below steps to know what changes are to made so as to solve "how to silence iPhone 8" issue.
Step 1: In case you've LTE, go to Settings >> Cellular >> Cellular Data Options.
Step 2: Here click on option Enable LTE. Now change to "Data Only" from "Voice & Data".
Way 6: Repair iPhone System
If after all these solutions also your "how to turn off sound on iPhone" is unsolved, you now need a helping hand of Tenorshare ReiBoot. May be your iPhone system is dealing with some issue and hence your device is giving poor voice quality. So instead of working on speakers and microphone, let us take care of your iPhone system with Tenorshare ReiBoot. The software is an ultimate solution for all iOS-related problems. Follow below steps to solve your issue.
Step 1: Open Tenorshare ReiBoot on your computer and connect your iPhone 8. Click on option "Fix All iOS Stuck".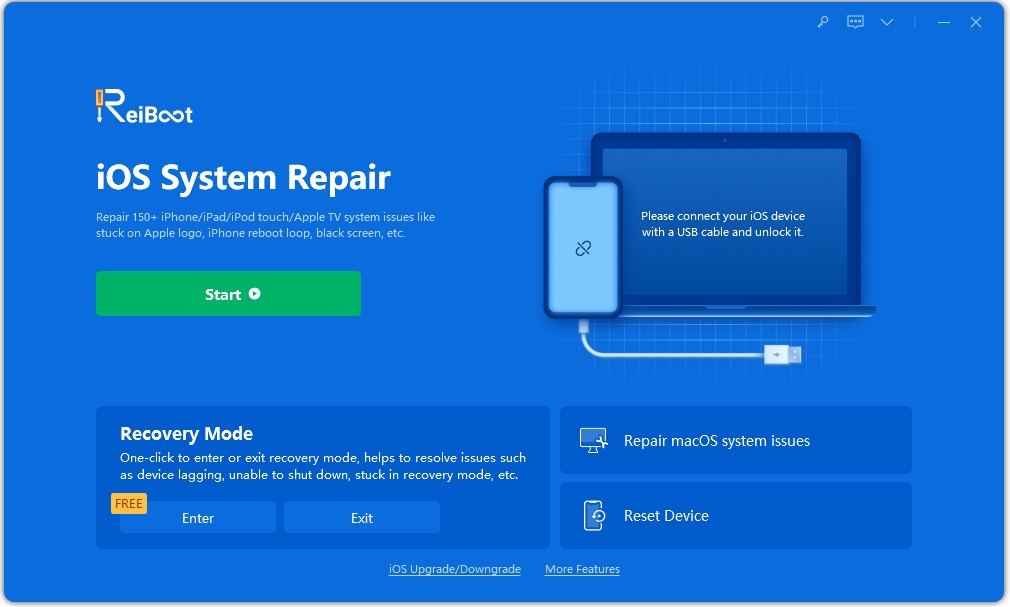 Step 2: Click on "Fix Now" and download the most recent firmware package.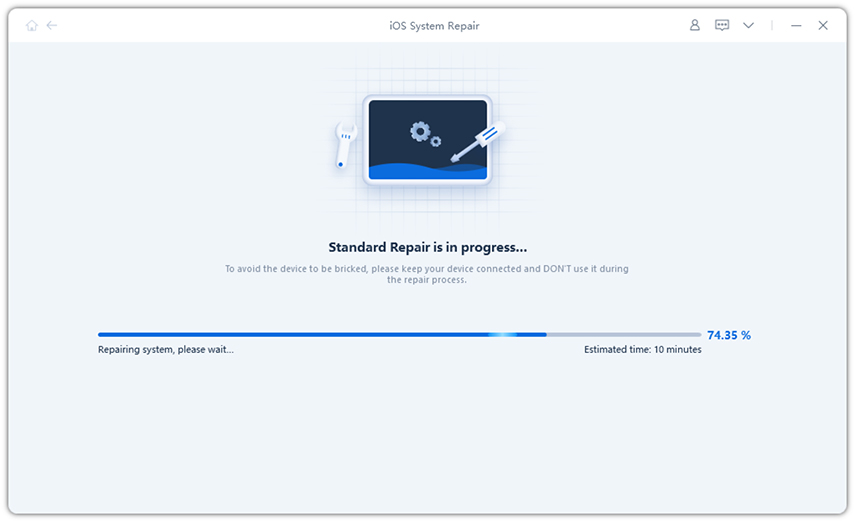 Step 3: Once the downloading is done, tap on "Start Repair." In some time, your iPhone 8 will be automatically updated and rebooted with the most recent iOS version and will be free of any issues.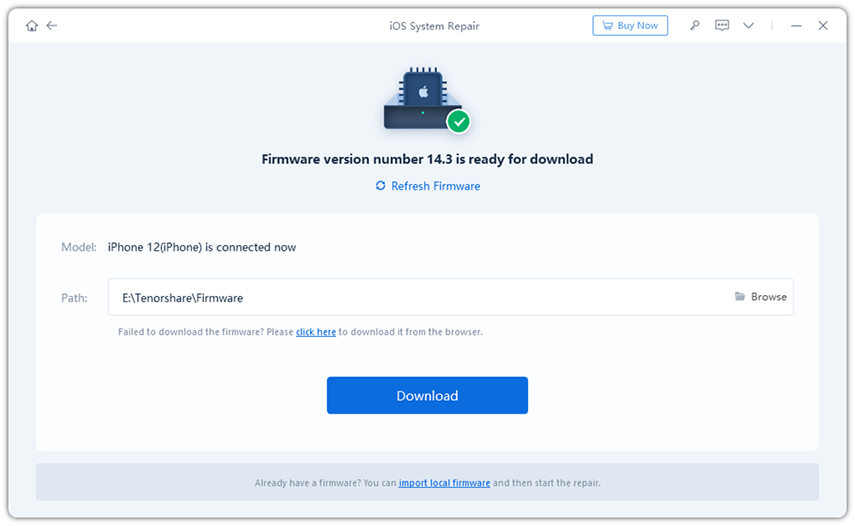 Way 7: Factory Reset Your iPhone
Then last and the most unrecommended solution to solve your "how to turn off sound on iPhone 8 plus" problem is to factory reset your iPhone 8. This will not only solve your problem, but will also delete all your device's data. So we recommend you to go for this solution only if required. Follow below steps to factory reset your iPhone 8.
Step 1: On your iPhone 8, go to Settings >> General.
Step 2: Here go to Reset >> Erase All Content and Settings. After this, all the device's data along with your problem will be removed from your iPhone 8. We recommend you to take backup before using this solution so that from the backup you can restore the data.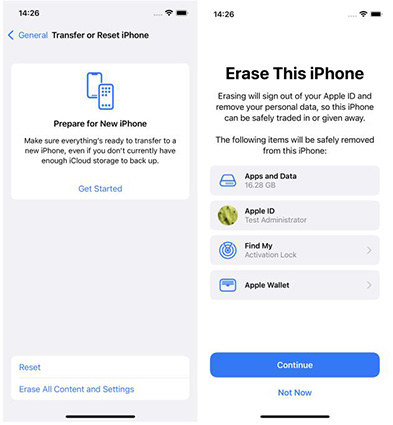 Summary
In the above article, we have discussed the best solutions for "iPhone 8 poor voice quality" issue. We hope one for the solutions helped you solve your problem. We highly recommend Tenorshare ReiBoot for instantly solving the iPhone 8 voice quality issues with easy. Do share your feedback with us in below comments.