All 3uTools Alternatives for Mac and Windows 2023
by Anna Sherry Updated on 2023-08-22 / Update for iPhone Data
3uTools is a super popular tool among many Apple users out there. It allows you to do various kinds of advanced tasks on your iPhone or iPad, like handling the data on it, upgrading/downgrading it, spoofing its location, and more.
However, not everyone is a fan of 3uTools due to various reasons. Some may find the UX cumbersome due to the outdated interface. Some find it too buggy. Mac users can't even use it since it's not available for Mac.
So, what's the solution? Well, you need a 3uTools alternative for Mac and PC! In this post, we give you a solid 3uTools Mac alternative for every need. Let's get right in.
Part 1: 3uTools Features Overview
Before people perform a 3uTools download, they wonder what are its biggest features. Well, here's a list of its top features.
#1. iOS Data Management
One of 3uTools' flagship features is iOS data management.
With 3uTools, you can add data to your iPhone, like photos and photos. You can also export data from your iPhone or iPad to your computer. Plus, you can delete various kinds of data from your iPhone directly from one page on 3uTools.
Related read 3uTools Backup Feature.
#2. iOS System Repair
Another popular feature of 3uTools is the ability to restore your iPhone or iPad back to its original software firmware. This is useful when you're having a problem with your iPhone and want to reinstall its firmware. In short, it repairs the software system of your iPhone.
It's also useful when you're running a beta version of the software, like iOS 17 beta, and want to roll back to the previous stable iOS version.
#3. 3uTools Location Spoof
Last but not least, you can use 3uTools to spoof your location. This means your iPhone will appear to be at a different location on the GPS than it actually is.
Why would someone do that, you ask? Well, it's useful when you're trying to access certain geo-locked features, or when you're playing a location-based game, like Pokemon Go.
Part 2: Best 3uTools Alternatives Here
Now that you know the best features, it's time to talk about the best 3uTools alternative for Windows and Mac.
#1. Best 3uTools iOS Data Management Alternative - iCareFone
If you were planning to use 3uTools as a data management software, Tenorshare iCareFone could be a perfect alternative, that works even better than 3uTools! That's right, there are numerous things that iCareFone does better. Let's walk you through some of the major benefits.
First things first, iCareFone has a much better, cleaner, and more modern interface. It's easier to navigate since it's designed to be used by everyone, even non-techy people. 3uTools feels a bit outdated for 2023.
iCareFone is also available on Mac, while 3uTools is not.
With iCareFone, you can download apps that are not available in your region or are banned. For example, if you're in India, you can use iCareFone to download PUBG Mobile on your iPhone.
You can use iCareFone to hide or unhide photos on your iPhone. This feature is not present on 3uTools.
With iCareFone, you can also manage data in your shared library. Can't do this with 3uTools.
iCareFone has better file indexing, which means it effectively shows all the data on your iPhone. 3uTools can sometimes fail to list some of your data, like certain apps.
iCareFone Download:
In short, Tenorshare iCareFone is a superb alternative for 3uTools for Mac. Let's see how to use iCareFone on your computer.
Download and install iCareFone on your computer. Launch it and connect your device to it. Unlock your iPhone and trust the computer. Here you will see the iCareFone main interface.

If you want to manage your device data, just head to the Manage section.

If you want to back up/restore data, head to the "Backup & Restore" section.

The "More Tools" section offers many useful features such as developer mode, screen mirror, iPhone diagnostic test, HEIC converter and more...
#2. Best 3uTools System Repair Alternative - ReiBoot
If you need a 3uTools alternative to perform system repairs, Tenorshare ReiBoot is your best bet. ReiBoot has numerous benefits over 3uTools. Here are some of the most important ones.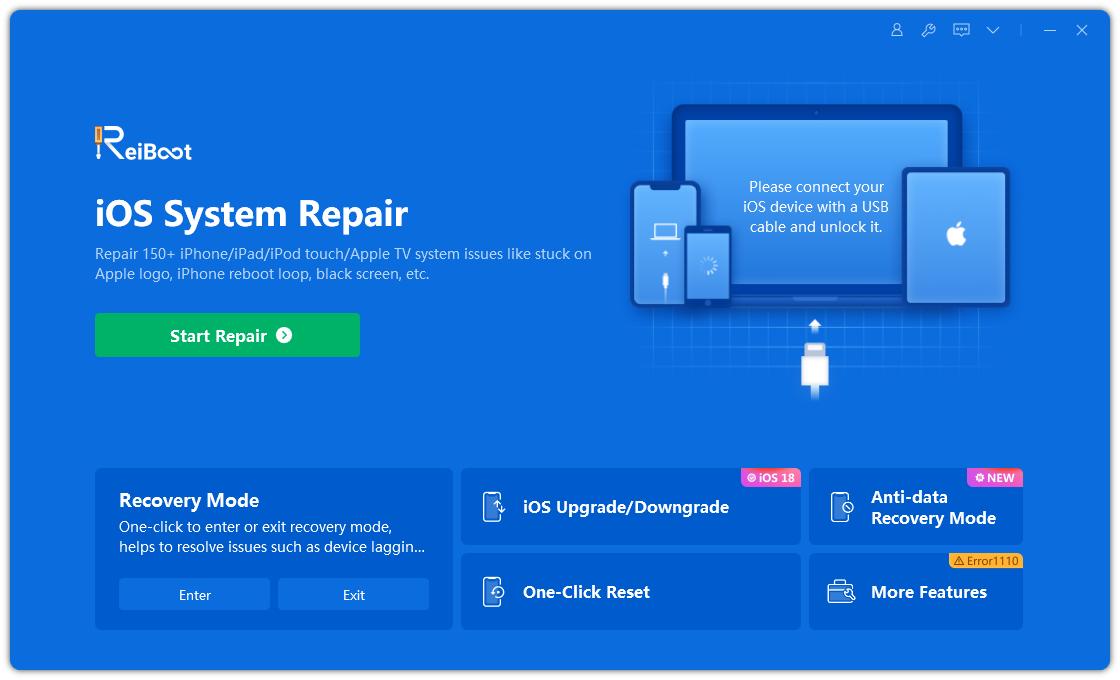 ReiBoot is available for macOS, so Mac users can use it without a problem. 3uTools is only for Windows.
ReiBoot has a much cleaner and more modern interface — suitable for non-techy people.
ReiBoot has separate options for repairing, upgrading, and downgrading your iPhone. This allows you to either update your iOS version, downgrade it, or simply repair it. On the other hand, 3uTools can only repair your system.
ReiBoot Download:
#3. Best 3uTools Location Spoof Alternative - iAnyGo
If you want to use a 3uTools similar software to spoof your location, Tenorshare iAnyGo is your best friend. In a similar fashion to the previous two alternatives, iAnyGo offers better functionality and support compared to 3uTools.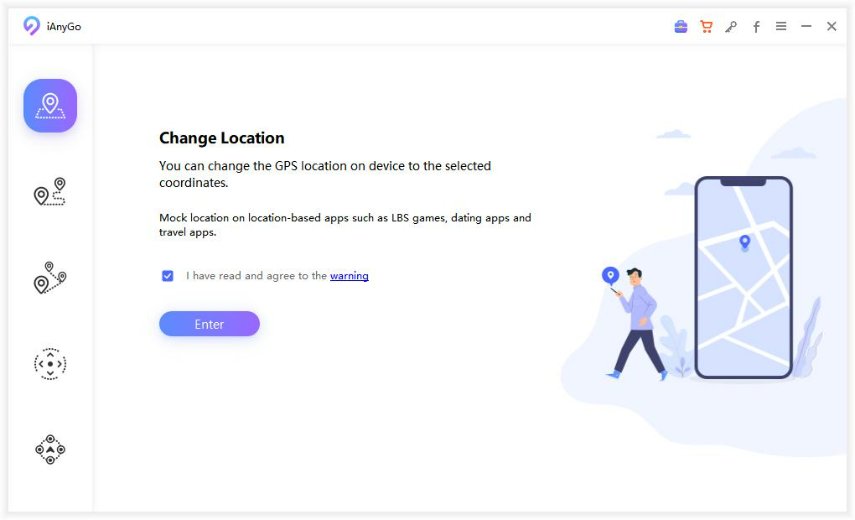 First, Mac support. Rejoice, Mac users!
Then, iAnyGo's interface is a lot cleaner.
With iAnyGo, you can select a location on the map through graphical interface.
With iAnyGo, you can do a virtual transit, meaning your location will move on a route from point A to B. You can't do this on 3uTools.
iAnyGo Download:
FAQs about 3uTools
Q1. What is the difference between 3uTools and iTunes?
iTunes is Apple's official software for Windows. On the other hand, 3uTools is made by a third-party developer. 3uTools has many additional features that iTunes doesn't.
Q2. Why bind an Apple ID to 3uTools?
When you bind your Apple ID with 3uTools, you can make in-app purchases through 3uTools, and also log in to Game Center.
Q3. Can I unlock my iPhone passcode with 3uTools?
You can restore your iPhone with 3uTools, which will remove the passcode. But then, you will have to enter your Apple ID's password to confirm your ownership. (4uKey is a professional and powerful iOS password unlock yool)
The Bottom Line
3uTools is a solid iPhone helper tool, but it's not everyone's favorite due to the cumbersome UX, unreliability due to bugs, and no support for macOS.
In this article, you've learned about the top alternatives to 3uTools which work even better than 3uTools. Go check them out right away!