How to Downgrade iOS 16 with TinyUmbrella
by Jenefey Aaron Updated on 2022-08-31 / Update for iOS 10
Since iOS 16 was released, many readers send us a question, "How to downgrade from iOS 16 to lower version?" Downgrading to older iOS versions is something that seems like a distant dreams for those who care about it. The good news is that you can downgrade your device to old version using SHSH blobs of older versions to create an IPSW file making it possible to restore the device to an older version that Apple was no longer signing. Now you can follow this tutorial below on how to use TinyUmbrella to downgrade iOS 16 or downgrade iOS 10 and then jailbreak your device using TinyUmbrella.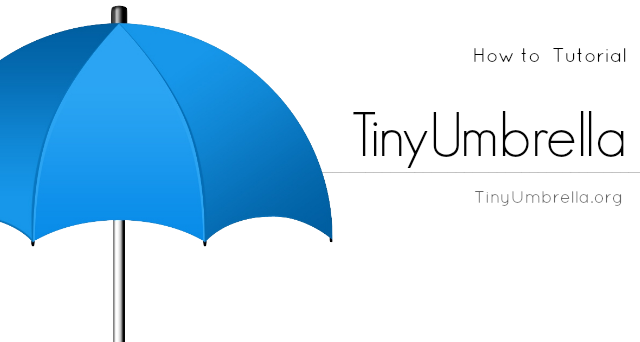 What is TinyUmbrella?
This small yet highly powerful tool had gained popularity before iOS 16 came out. TinyUmbrella helped users save SHSH blobs and thus helped them to downgrade their iOS versions for the matter of jailbreaking. However, when Apple closed this loophole in 2011, TinyUmbrella became more of a bystander tool.
Below is a general tutorial which will explain you downgrade iPhone, iPod Touch or iPad from iOS 10 to lower version with TinyUmbrella using your already saved SHSH blobs. Remember, in order to downgrade your iPhone 7/6s/6/5s/5, you must have SHSH blobs saved for that firmware to which you want to downgrade.
Requirements:
Latest version of iTunes
TinyUmbrella software
SHSH blobs already saved on Saurik server or locally on your hard disk
The firmware file to which you want downgrade your device
Steps to Downgrade iOS 10 with TinyUmbrella
Step 1: If you are a regular jailbreak user and find it uneasy to stay without a jailbreak at times when there is no jailbreak around, you must definitely save your SHSH blobs using TinyUmbrella, you can go to this link and download TinyUmbrella for Mac or Windows PC.
Step 2: In case you haven't installed Java on your computer, get it from here [ext link] as TinyUmbrella requires Java to run.
Step 3: Now open TinyUmbrella.

Step 4: plug in your iOS device to your computer and TinyUmbrella will detect your device.

Step 5: After your device has been recognized by TinyUmbrella, all the SHSH blobs available in your device will automatically be downloaded by the tool and saved automatically.
Note: If your device cannot be detected by Tinyumbrella, or your iDevice stuck at the detecting process, you can click here to download iOS Fix Tool ReiBoot to fix the issue. It supports all iOS devices and versions, which includes iOS 16/15/14/13/12/11/10.
Things to Remember :
The tool will download the SHSH blobs only for the firmware that is still being signed by Apple. For example, if you're on iOS 10 and Apple has stopped signing it, TinyUmbrella will not download blobs for that version.
All the blobs get saved in one single file at ~/.tu/.shsh.
SHSH blobs are of three different types – Erase (Restore), OTA, and Update (Restore).
TinyUmbrella saves a record of all the known devices in the folder ~/.tu/.known_devices.
Please remember that you will be able to downgrade using the blobs only when a downgrade method is available, which is not the case currently. But make sure that you keep backing up your blobs as the future might see a downgrade method soon. Or instead, you can use ReiBoot to downgrade iOS 16 to iOS 15.6 version without data loss.