Monster Hunter Now Spoofer iOS & Android: 5 Best Apps
by Anna Sherry Updated on 2023-09-23 / Update for change location
Spoofing apps are insanely popular for games where you need to move in the real world to play, like Monster Hunter Now and Pokemon Go.
That's because a lot of people find it inconvenient that they have to keep moving to play it. They can't play if they're tired and can't go out to move. It's a deal-breaker for many. So, that's where Monster Hunter Now spoof apps come into action.
With a Monster Hunter Now Spoofer, you can play the game while sitting on your living room couch. But how do these apps work? What are the best ones for you? Let's find out!
Monster Hunter Now iOS Spoofer Quick Download
Part 1: What is a Monster Hunter Now Spoofing App?
A Monster Hunter Now joystick spoofing app essentially changes your location to a place where you aren't present.
You see, Monster Hunter Now uses your location through the GPS to realize you're moving on the app and hence lets you hunt monsters on the way. If you don't move, you don't play.
However, with a spoofing app, you can pretend that you're moving in real life even when you're not. By doing that, the game will think you're moving, and hence let you hunt.
With a joystick app, you can move around on the world map with a joystick, just like you move around inside a game with a digital joystick or controller.
Part 2: Best Monster Hunter Now Spoof Apps for Your Phone
Now that you know what a Monster Hunter Now GPS Joystick Spoofer does, it's time to check out your best options.
#1. Tenorshare iAnyGo (Best iOS MH Now Spoofer)
Tenorshare iAnyGo is the best Monster Hunter Now spoofer app you can use to play this game.
Unlike many of the other apps which work on Android only, iAnyGo works on iPhone. And you don't need to install it on your phone, instead, it's installed on your computer, which is a huge benefit in terms of security.iAnyGo also doesn't need you to root or jailbreak your smartphone.
Plus, iAnyGo has a joystick feature you can use to move around the map, which can satisfy your Monster Hunter Now Joystick needs. And it's compatible with the latest iOS 17.
Here's how you can use iAnyGo to spoof location in Monster Hunter Now:
Open Tenorshare iAnyGo on your computer after installing it. On the main screen of iAnyGo, hit the Enter button.

Now, grab a USB cable and connect your phone to the computer. Make sure to unlock your phone and tap the "Trust" button to successfully connect it.

Finally, choose a location you'd like to change to, and hit the "Start to Modify" button. And your location will jump on the map right away!

You can also check out other spoofing options on the main screen of iAnyGo. For example, you can select the joystick option to move around the map with a joystick.
Related read Monster Hunter Now Joystick.
#2. iTools
iTools is another one of the popular apps people use as a Monster Hunter Now fake GPS tool. As its name suggests, it works on the iPhone. Although it's a nice utility, many people don't like the very basic and barebones UI that this tool comes in.
To use it, first, you have to download it on your PC from the button button below. Then connect your iPhone to the computer and select the spoofing feature.
iTools Download
#3. iSpoofer Go
Another popular app you can use for faking your location is iSpoofer Go.
Just like iAnyGo, this app can work with any game that requires you to change your location to somewhere else to play it. That means you can use it for games like Pokemon Go in addition to Monster Hunter Now.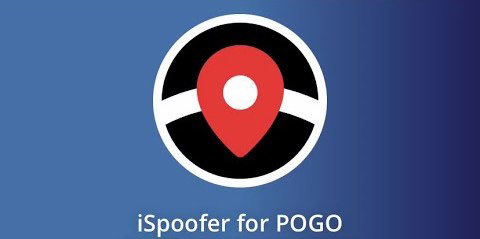 iSpoofer Download
#4. PGSharp for Monster Hunter Now
PGSharp is another popular app used for spoofing your location. So, it can be used for games like Monster Hunter Now and Pokemon Go. With this Monster Hunter Now GPS spoofer tool, you can change your location on the go just from your phone, without a computer.
However, note that this perk comes with its own issues. For example, this app only works on Android since iOS is a more secure operating system and doesn't allow sideloading such apps.
Furthermore, you need to have your Android phone rooted for it to work, which voids the warranty and puts your phone at risk.
To use PGSharp, you have to download the APK from the button below (it's not available in the official Play Store). After you download the APK, install it on your phone and open the app to start changing your location.
PGsharp Android
#5. Location Faker
The last option on our list is Location Faker, a spoofing tool for MH Now that you can use for your iPhone.
To use it, first, you either download the trial version or purchase the full version on your computer. Then install the app, connect your phone, and you're ready to start changing your location.
The Bottom Line
Location spoofing apps are insanely popular among fans of games like Pokemon Go and Monster Hunter Now. With a tool like this, you can change your location to anywhere on the map and play the game at will.
We have given you 5 best options for this task, but the best one out there is Tenorshare iAnyGo. It's the fastest, most reliable, and works on iPhones — that too without jailbreaking it!