How to Play Monster Hunter Now Without Moving [60K Readers]
by Anna Sherry Updated on 2023-09-23 / Update for change location
Monster Hunter Now is getting popular by the day and for good reasons. People love to explore what the game offers in terms of the variety of monsters. However, there's something many people don't like, i.e., you have to move in the real world to play the game.
While it's fun to move in the real world and play a game at the same time, sometimes it's just too much work. When you're tired or feeling lazy, you don't want to go out to play it. That's where Monster Hunter Now joystick fake gps apps come into play. These Monster Hunter Now fake GPS apps let you play without moving. But how does Monster Hunter Now Spoofer all work? Let's find out!
Pe-read: Is There a Way to Play Monster Hunter Now Without Moving?
Fortunately, yes! There is a way to do Monster Hunter Now walk without moving by Monster Hunter Now Fake GPS Spoofing.
To play MH Now without moving, you need to use an app that can fake your GPS location, which will make you appear somewhere on the globe where you're not currently present. In short, it fakes your location. When that happens, MH Now thinks you're moving on the map, and hence lets you play.
Part 1: How to Play Monster Hunter Now without Moving on iOS [100% Works]
Now that you know it's indeed possible to play Monster Hunter Now without moving, you might be wondering how to move in Monster Hunter Now without walking, i.e., how to use a fake GPS app for MH Now.
Well, if you're using an iPhone, the best Monster Hunter Now Fake GPS tool is Tenorshare iAnyGo. As the name suggests, iAnyGo lets you "go anywhere!". With iAnyGo, you can move across anywhere on the world map. When you do that, you can hunt monsters however you want.
iAnyGo comes with many handy features. It lets you set a route and travel speed for your transit. You can move with the joystick on the map. When you do that, you appear to be constantly moving on the map, even when you're not.
Here's how to move on Monster Hunter Now without moving with Tenorshare iAnyGo:
Install Tenorshare iAnyGo on your PC/Mac by clicking the download button above. Open Tenorshare iAnyGo. On the main page of iAnyGo, select the 4th option "Joystick". Connect your iPhone to the same computer using a certified Apple cable. Unlock your iPhone and tap the "Trust" button. You will have to enter your passcode to confirm.

Move by controlling the joystick on the global map. With this feature, you can move on the map just like you move in a game using a game controller. It's super handy! Now open your MH Now and start enjoying.

You can also change your location to anywhere you want with one click by simply searching/selecting the location.
(Note: Currently, iAnyGo can only be used on iPhone devices to spoof your location in the "Monster Hunter Now" app. Support for Android MH Now is currently in development and will be released soon.)
Part 2: How to Play Monster Hunter Now without Moving on Android [4 Apps]
Do you use an Android? No problem! We've collected a list of 4 fake GPS apps for MH Now. Let's check them out.
#1. PGSharp for Monster Hunter Now
PGSharp is a popular tool to fake your location in games like MH Now and Pokemon Go.
To use it, simply download the APK from the official website/below button and install it. Then you're ready to open it and fake your Monster Hunter Now location.
PGsharp Android
However, be noted that PGSharp only works on Android. So, if you're using an iPhone, you're out of luck. Furthermore, you need to root your Android device to use PGSharp, which is quite a huge limitation. We will talk about that in the upcoming sections below.
#2. iSpoofer Go
Another app you can use on your Android to fake your MH Now location is iSpoofer Go. Simply install the app and open it to start faking your location.
iSpoofer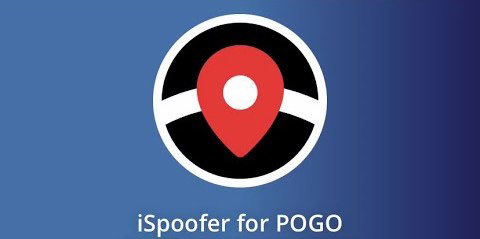 #3. Fake GPS Location
As the name suggests, this app lets you fake your GPS location on the world map. It's available in the Google Play Store, so very easy to download.
#4. Fake GPS Location Professional
Another app that lets you fake your current GPS location on the world map. Just like the last one, it's also available on the Play Store.
Part 3: Can Your Account Be Banned for Cheating in Monster Hunter?
If you're detected faking your location in MH Now, then yes, you could be banned.
If you install an app on your phone and use it to fake your location, then there's a chance that it will get detected and you will be banned.
On the other hand, if you use a tool on your computer, like Tenorshare iAnyGo, then it can't be detected and you won't be banned.
Part 4: Monster Hunter Now Weapons Tier List
Want to learn more about Monster Hunter Now weapons tier list? Here it is. The weapons range from S, A, B, and C tiers.
The S tier is the best one, while the C tier is the weakest one. The higher the tier of your weapon, the better your hunting.
The Bottom Line
Monster Hunter Now fake GPS locations apps are a great way to play the game without moving.
If you're using an iPhone, Tenorshare iAnyGo is a no-brainer, and easily the best app you can use for faking your location.
If you're on Android, you can use one of the options mentioned above.