How to Fix Apple Watch Not Tracking Steps
by Jenefey Aaron Updated on 2020-04-13 / Update for Apple Watch
Apple is never behind. It is always one step further. And with Apple Watch, it has brought everything to a single watch on your wrist—from notifications to real-time fitness tracking monitoring. Well, such unique feature won't come without any bug. Right? And one such problem is Apple Watch not tracking steps.
The below article will help you solve "Apple Watch not tracking steps correctly" issue easily and also the reasons behind the issue are discussed briefly.
Part 1: How Apple Watch Tracking Steps
To solve "Apple Watch not counting steps" issue, you should first know how the Apple Watch works. When we are clear about its functionality, it will be more easy for us to solve any issue related to it. The Apple Watch is best fit for physical activity monitoring purpose. It monitors various health-related data including distance covered, steps walked, calories burnt, and so on. Health-freak people can make the best use of Apple Watch. And in such situation when people rely so much on the watch, the "Apple Watch 2 not tracking steps" issue is of great concern. Below are few amazing features that will help users know how Apple Watch tracks various activities.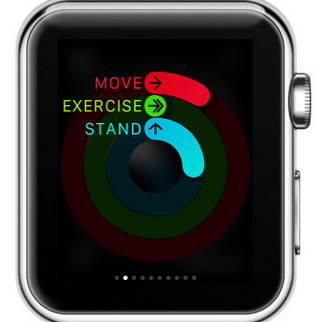 The Move Ring
The Move Ring is specifically designed for monitoring calories. Calorie are monitored in 2 types—resting and active. Resting are the calories that burnt constantly by the body whereas, Active are the calories that are burnt while workouts or any physically activities. And both these are measured by Apple Watch.
The Exercise Ring
As the name suggests, the Exercise Ring is activated when you initiate any physical activity such as workout, cycling, physical exercise, and so on. Well, the ring can very well differentiate between your normal daily activities, such as walking, and any physical activities. The ring is static when performing normal daily activities and is activated otherwise. Its functioning is highly connected to our heart rate.
The Stand Ring
This ring sounds a bit unclear as far as its name is considered. This Stand Ring provides notification to the users regarding their static physical position, indirectly recommending them to move around.
Part 2: How to Fix Apple Watch Not Tracking Steps
To resolve "why is my Apple Watch not tracking my steps" issue, first let us ensure some basic things. Below are few basic fixes for "Apple Watch not tracking steps properly" issue.
Some Basic Fixes for "Apple Watch Not Registering Steps"
On the iPhone, make sure the Location Services is turned ON. If not turn it on by going to Settings >> Privacy >> Location Services.
Make sure that in your region, the GPS reception is strong and sufficient

Confirm the Motion Calibration & Distance option is ON in your iPhone. If not, turn it on by going to Settings >> Privacy >> Location Services >> System Services >> Motion Calibration & Distance
If still you are facing the "apple watch 2 not counting steps" issue, try below useful solutions for your problem.
Solution 1: Make Sure the Watch has Activity App Configured
If your Apple Watch isn't having Activity app configured, configure it with below steps:
When your watch is in Time mode, tap on the Activity rings. You can also do the configuration by going to the Home screen by clicking the Digital Crown, Now tap the Activity rings.
Now just provide your necessary personal information.
Solution 2: Make Sure the Wrist Detection is On and Watch is Unlocked
Unlocked Watch can also create a problem. Make sure that your Watch is not locked when on your wrist. Also, check for the Wrist Detection option whether it is On. If not, on your iPhone launch the Watch app and navigate to My Watch >> Genera >> Wrist Detection >> On.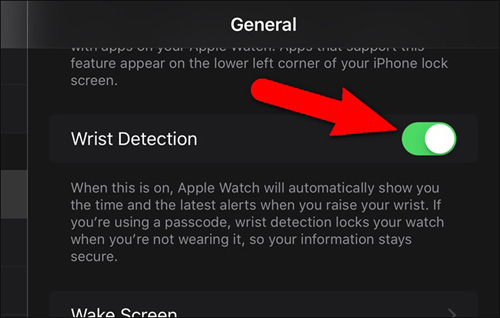 Solution 3: Check if Fitness Tracking and Health is Enabled
The Fitness Tracking and Health option should also be enabled for Apple Watch to work smoothly and count your steps. To enable this option go to iPhone Settings >> Privacy >> Motion & Fitness. Now simply enable the Fitness Tracking and Health option. Now on your iPhone Watch app, navigate to My Watch >> Privacy >> Motion & Fitness. Tap on the options Fitness Tracking and Heart Rate to turn on.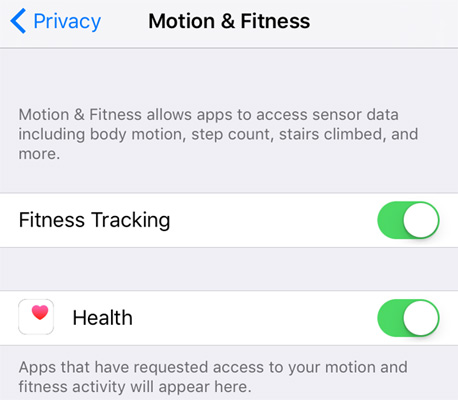 Solution 4: Wear the Watch Firmly on the Wrist
If you don't wear your Watch firmly on your writs, how can you expect it to work properly? Hence, make sure the watch is in complete contact of your skin and nothing is coming between them, not even your tattoos. This may decrease its sensitivity.
Solution 5: Make Sure the Personal Information is Accurate
Even if you might have entered wrong personal information for any reason, the Apple Watch will have problem in functioning smoothly and calculating the data. For this, on your iPhone go to My Watch >> Health >> Edit. Now confirm all the information entered is accurate. If not, simply edit it and click on Done.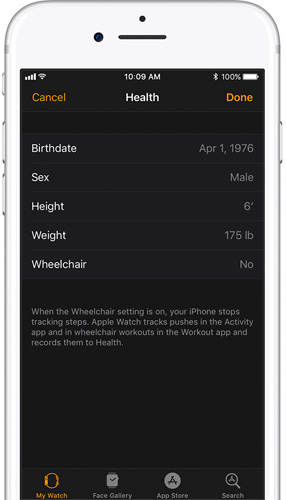 Solution 6: Restart Both Devices
Many a times, a fresh restart is necessary. Simply restart both your iPhone and Apple Watch. A simply restart also does wonders! For this, double tap the Home button on your iPhone and swipe upwards to close the Watch app. Now, simply shutdown both the devices at the same time. Make sure that your iPhone must be switched on first and then the watch.
Part 3: How to Fix Apple Watch Not Working Properly
The one and the last solution for "Apple Watch not tracking steps or activity" issue is Tenorshare ReiBoot. It is the best and the ultimate method to solve any iOS-related problems including the Apple Watch's issue. It is a valuable software for repairing your iOS device. It is the best third-party iOS tool used to solve any iOS issue. And we are sure it will solve your Apple Watch problem too. It also has a free trial version too. It is a one-click solution for your problem.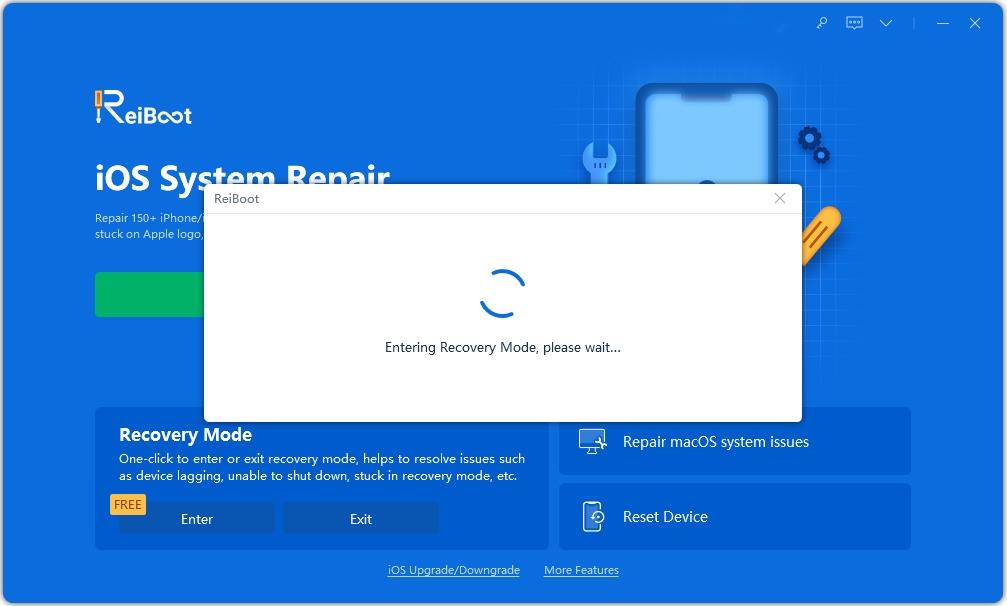 The above article discussed the best solutions for "Apple Watch not tracking steps" issue. We highly recommend Tenorshare ReiBoot to get your Apple Watch back to working condition. Hope one of the above solutions worked for you. Do share your feedback with us in the below comments section.