Best Apple Watch Apps
by Jenefey Aaron Updated on 2019-07-25 / Update for Apple Watch
With the Apple Watch's launch itself, all its fans were eager to enjoy all the features it had. And with the Apple Watch 3 and Apple Watch Series 2 release, the eagerness just crossed its limits. Some great apps are released specifically for Apple Watch, and the experience will be more enhanced with the launch of watchOS 3and watchOS 2. These have just made few important enhancements making the Apple Watch apps more independent.
Well, truth to be told, many best Apple iWatch apps are present and it is just not an easy task to choose the best ones for your Apple Watch. Settling down on any good apps for Apple Watch is the toughest. And hence, we are here to help you out with our top Apple Watch apps list.
1. Calcbot
As there is absence of a calculator in the list of default app on Apple Watch, Calcbot is here for filling the gap. It is a calculator app for Apple Watch to fulfill the need of people for performing any type of calculations. The app skillfully fills the gap of calculator on the Apple Watch. Enjoy your calculations with Calcbot.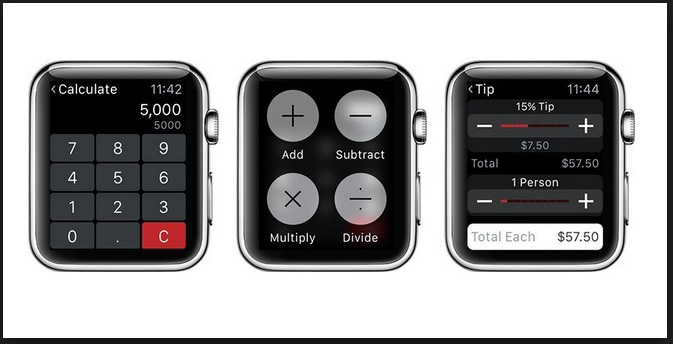 2. Camera Plus
Being among the most well-known 3rd-party apps for camera on iOS, Camera Plus allows you to enjoy controlling the photography as compared to the one presently available. The support of Apple Watch provides few amazing features including video & photo capturing along with an option of live and instant preview once you are done capturing them. This is to ensure that you have captured what exactly you wished for. There is also an option for swapping between the back and front camera along with a timer option—everything just from wrist watch!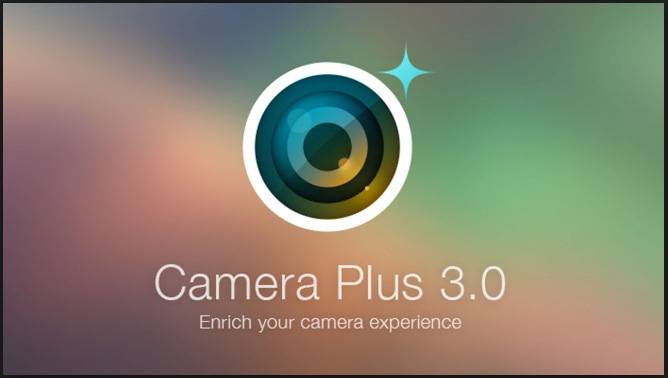 3. CARROT Weather
The well-known ironic app for weather, CARROT Weather, is now available with support of Apple Watch. The CARROT Weather app uses colors greatly rather than graphics so as to let you know how the weather is, creating an informative yet simple UI. In case it is raining or will start to rain soon, you'll see a blue text and in case it is sunny, you'll see a yellow text.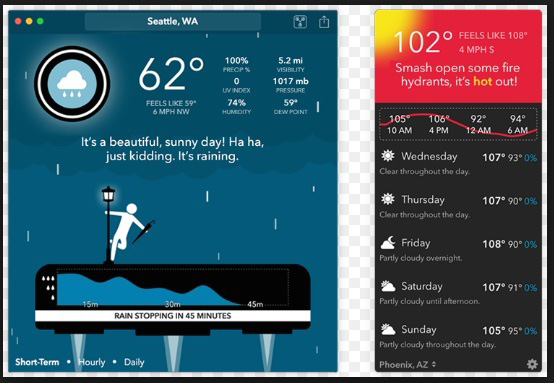 4. Citymapper
The best Apple Watch apps for public transport for Android and iOS can be called as Citymapper. The iOS public transport app does not fail to impress you in any possible way. As it is a public transport app, it helps you by using your location and providing detail instructions for you to navigate around with ease and find your way out via public transport.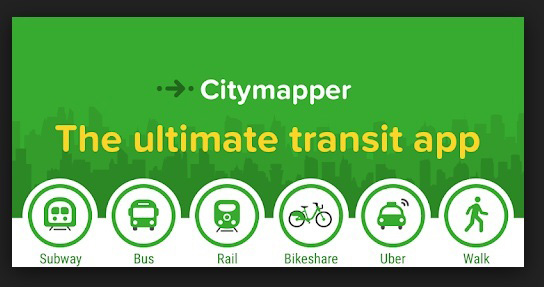 5. Dark Sky
Dark Sky is another app to know if the weather around you is rainy or not. All you need to do is on your Apple Watch open the app and it will tell you whether it is going to snow or rain in your location. On the other hand, in case in your location it is going to rain, you will receive a notification on the Apple Watch.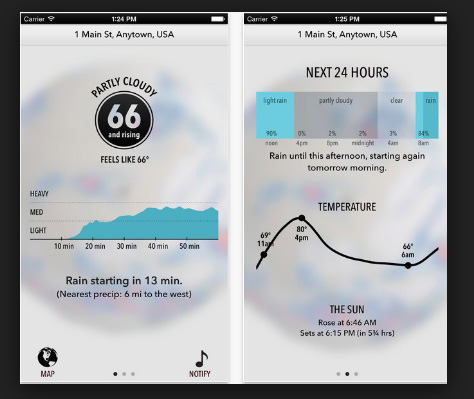 6. Evernote
As the name suggests, Evernote is a must have Apple Watch apps for iPhone as it a very powerful app for note taking as compared to any other Apple's Notes. With this amazing app, one is able to read the latest notes, and also dictate any new notes from the Apple Watch directly.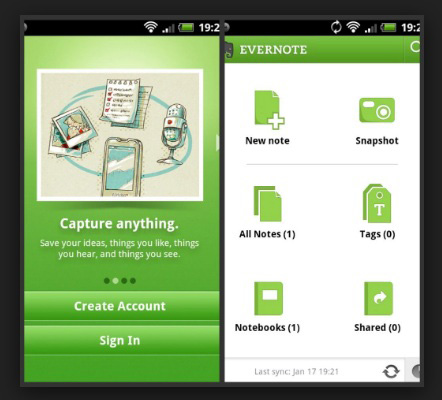 7. Facebook
The Facebook app is one of the cool Apple Watch apps with which one is able to respond to any messages or friend requests directly from your Apple Watch. The Digital Crown can also be used to scroll through the updates and news feed.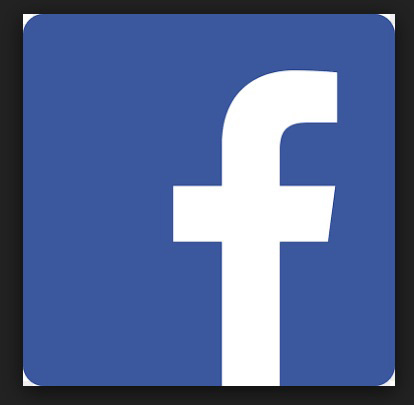 8. Green Kitchen
The Green Kitchen app is among the Apple Watch apps free that gives you easy and quick access to numerous organic and healthy vegetarian food recipes, and that too directly from the Apple Watch. When you find a recipe as per your needs, it will be simply shown on iPhone. Also, if some recipe requires a timer, a mere iPhone tap and the timer will be started on the Apple Watch. And once the timer ends, a notification will be seen on Apple Watch that will inform you about the same.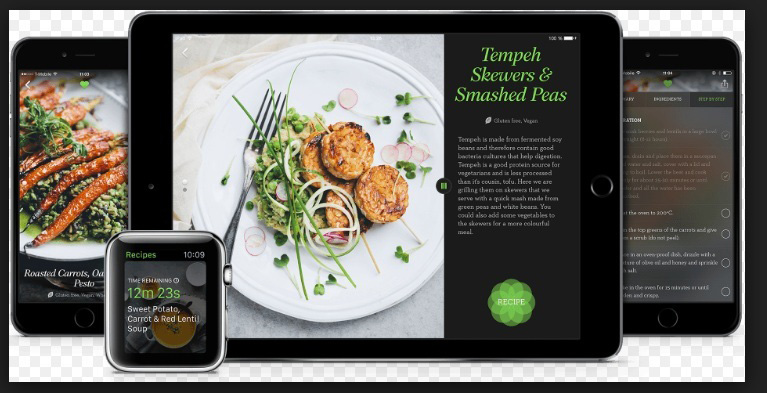 9. IFTTT
The IFTTT app is among the new Apple Watch apps that will allow you to access all the Apple Watch services in the applets form including Instagram, Twitter, Amazon Alexa, Gmail, Google Home, Philips Hue Nest, and many more. With IFTTT app, one can control with just their voice everything around them—using Google Assistant and Amazon Alexa too.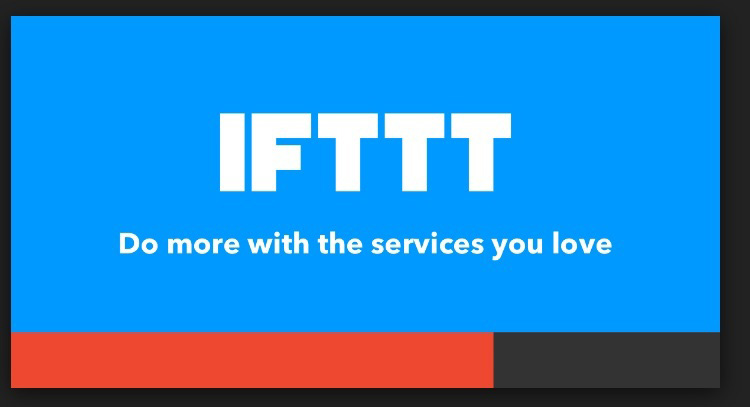 10. Instagram
Looking at its popularity, it was obvious that Instagram will be seen on the Apple Watch soon. And yet here it is. You can scroll through the feed such as photos, comment, which is limited to only emoji. With this app, you get all your notifications directly on your wrist, which enables you to track the comments & likes on your favorite photo which you just uploaded.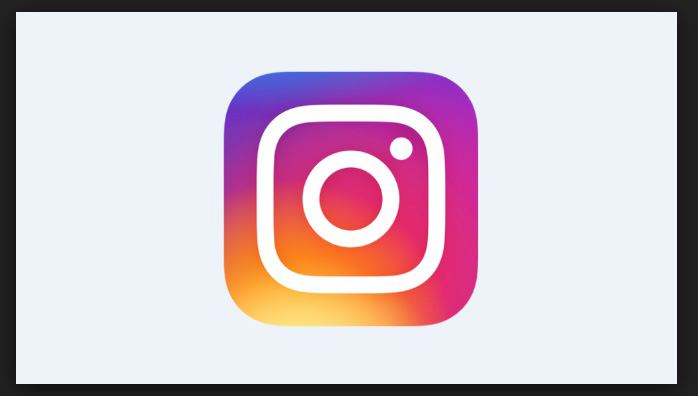 In the above article, we saw the best Apple Watch apps 2018 list that will surely help you out of the dilemma of which is the best app for your Apple Watch. Hope we have fulfilled your thirst of top Apple Watch list and that you have found the app which you were looking for. Share your favorite Apple Watch app with us in the below comments. Also, do let us know if you have any other app than the one in the above list and you want us to include it in the list by simply commenting below.