Top 10 Apple TV Remote App
by Jenefey Aaron Updated on 2019-11-30 / Update for Apple TV Repair
Many people don't even know that Apple TV remote app exists, Apple TV remote app exists on both Android and iOS therefore almost anyone can use it and control their Apple TV via smartphone easily. You can do almost everything with a remote app which you can do with Apple TV remote. It will allow you to launch app very easily, one of the most interesting things about is you can use keyboard input from your smartphone which is faster and easy compared to the remote. If you are one of those people who play a lot of games then Apple TV remote app can come in handy to you too because it features easy touch controls. If you are playing music on your Apple TV then you can see more details on your smartphone. You can access the control center by swiping up on your smartphone, it is not much of a feature but it is very useful and fast. We have gathered a list of some of the best Apple TV Remote App for iPhone and Android too.
Part 1. 10 Best Apple TV Remote Apps
These are some of the best apps you can use in no specific order, some of them are for Android, some for iOS and some for Both.
1. Peel:
Peel is perhaps the most popular option in this remote apps, and for good reason. For one, it can work both over your local network or through IR too. If you have an Android phone with an IR blaster, you'll have best possible compatibility, no matter what your home entertainment situation is. The app can even control your smart home devices including Apple TV. If you are looking for Apple TV remote App for Android then you can try peel. It is available on iOS too.
2. AnyMote: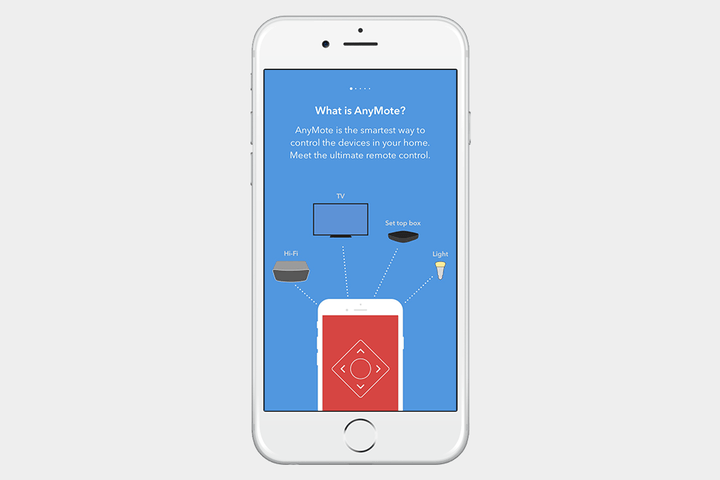 AnyMote is similar to Peel, only it trades some of that app's more TV-centric features for neat automation tricks. AnyMote can control all your smart devices and allows you to set tasks called Macros, which are basically chain commands that you can send to multiple devices at once. For example, if you're about to settle in for a movie, you can trigger a saved Macro to turn your TV on, change a channel or launch an app, and dim your lights simultaneously. If you are interested in automation and going creative with your own macros then try AnyMote. If you don't know how to pair Apple TV remote App then don't worry, it is quite easy to do in this app.
3. Sure: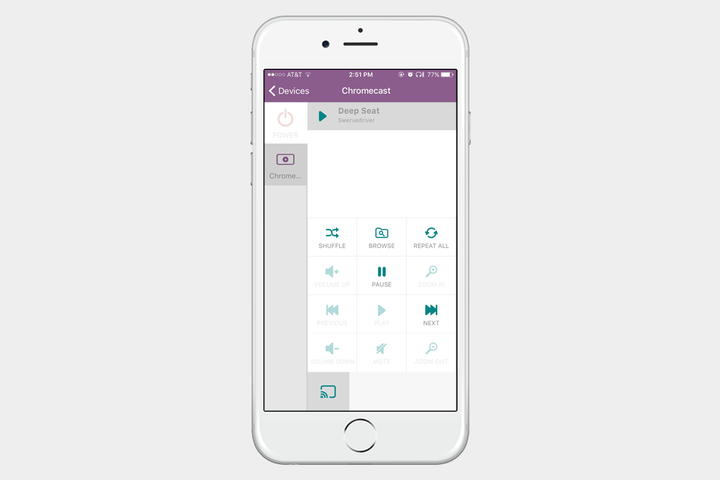 After a recent update, Sure can control almost all devices in your home but it really concentrates on your entertainment devices. One of its more awesome features is its ability to control media streaming hardware, and even push local files to those devices. For example, using Sure, you can send music, videos, and pictures to a Chromecast using an iPhone. The opposite also applies, meaning you can get content saved on a server and play it back on your phone. But one of Sure's most interesting features is its backup ability, which prevents you from having to config everything in your home again when you buy or change phone. If you don't know how to use Apple TV remote App then try this out. It is very simple and available for both Android and iOS.
4. AIR Remote: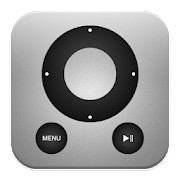 AIR Remote is an app for Android devices, it is a useful alternative if you have an Android phone and an Apple TV. You don't need to jailbreak your Apple TV. If you don't have an iPhone, this would be perfect for those who use Android phones to control the Apple TV. It's convertible with many other mac products. Basic buttons are supported, and you can swipe if you want. I think this is a great app for users who don't feel the need to go out and buy an Apple product to control an Apple TV
5. Apple TV Remote: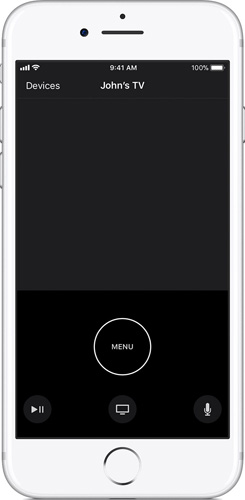 Apple TV Remote is the perfect app to control your Apple TV from your iPad or iPhone. With this app, you will not have to get up from the sofa to switch the channel television. It features almost everything you want to do on your TV. When you are watching Apple TV there is a good chance that you'll be checking texts, writing emails, etc. With the Apple TV Remote app, you will never have to put down your iPhone to enjoy TV. iPhone will easily integrate with Apple TV so you can control it the way you see fit. I love the touch gestures that allow me to do things on my TV with a swipe of my finger. I often play games on my Apple TV with the Apple TV Remote app. I can't ever watch my Apple TV without this app now.
6. XFINITY TV Remote: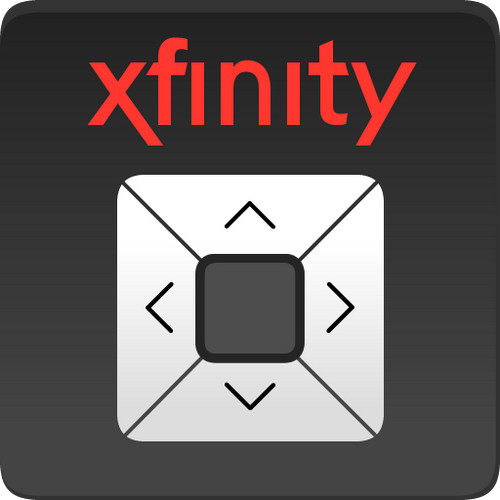 XFINITY TV Remote is a free app for iOS devices. With this app, you can control your TV from your mobile device. You need an internet connection to use the app. Between TV, DVD, Apple TV, and game console, we all have a lot of remotes. Too many remotes! You will be glad to convert your smartphone to a remote with the Xfinity TV Remote app. It supports variety of devices and its very easy to use. If you don't know how to pair Apple TV remote App without remote then don't worry this app has covered you.
7. RowMote: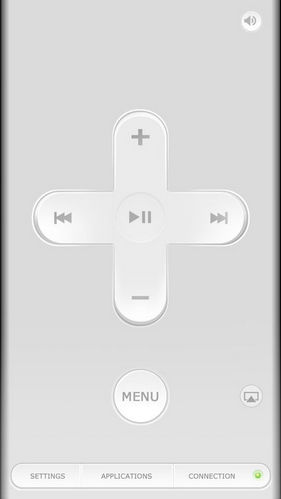 Rowmote is an app for iOS devices. With this app, you can remotely control the audio, video, and presentations of your Mac device from your mobile. This is just a simple utility you must have. It's sort of like a universal remote, except, with your iPhone, and controlling your Apple devices. It also proves Bluetooth isn't completely worthless and provides great control over your Apple devices.
8. Dijit Universal Remote Control:

Dijit is a universal remote control app for your TV, players and all other devices which you can use from your smartphone. The key features of this app are custom menus and program guide for your favorites TV shows. It is supported on both Android and iPhone and requires the Griffin Beacon to function. This device pairs with the iPhone or android via Bluetooth. It provides complete control over your devices, the only downside is that you will need an additional hardware.
9. iRule: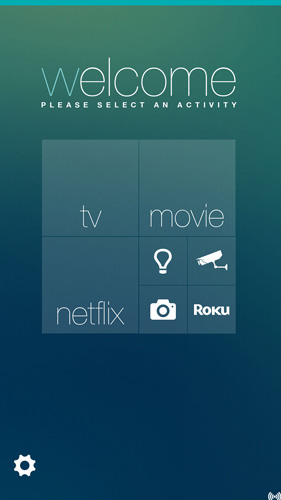 Using a special hardware that is compulsory for this app will give you control over all your Wi-Fi enable home devices. Any device that is capable of trans-receiving Wi-Fi signals which can be your AC, lighting system iRule is the perfect controller app for your smartphone. It has two versions, the first one going for $50 comes with support for 3 remotes and the premium version costs $100 with the ability of supporting up to five remote. The app is available for both Android and iPhone on Google Play Store and iTunes App Store respectively. The only downside is that this app is expensive.
10. RedEye: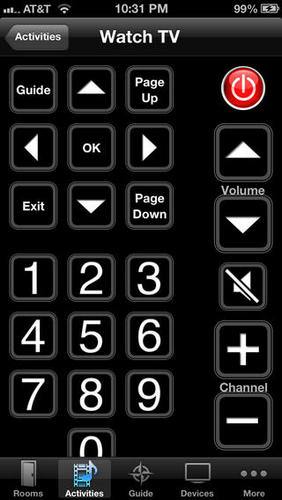 The RedEye app comes after the Dijit when it comes to features, it has a base station that acts as and the intermediary between the smartphone and your remote controlled devices. You can put away all your remotes and enjoy universal control from your, iPhone and your PC too. This kind of functionality is not going to be cheap though; it will cost you about $200 for the base station. The only downside to this app is the price range is extr
Part 2: How to Fix Apple TV Remote App Not Working
Connecting your iPhone to your Apple TV using the Remote app is easy but sometimes when you follow all of the steps to connect your iPhone to your Apple Tv properly but still find that Apple TV remote app isn't working. Here we get some fixes for you.
1. Restart your WIFI Connection or your Router
The remote app needs a WIFI connection in order to connect with your Apple TV. If there is something wrong with your WiFi, it will cause the connecting problem. Make sure that your iOS device (iPhone, iPad, and iPod) and your Apple TV are connected to the same Wi-Fi network. And then restart your iPhone Wi-Fi connection and your Wi-Fi router.
2. Restart your iPhone and Apple TV
The problem might not be with your WiFi connection but with your devices. Restart your devices. These include your Apple TV and iOS device. If a simple restart not working, try to force restart your iPhone.
3. Repair your iPhone If the problem is caused by iOS issues
If your iPhone has a software problem that's causing the app to fail each time it tries to connect to your Apple TV, you can try Tenorshare ReiBoot, which is able to repair iOS system to normal with simple clicks. Free download this software and have a try when you are in need.
Step 1. Launch ReiBoot after installing, Connect your iPhone with that computer and choose "Repair Operating System" feature.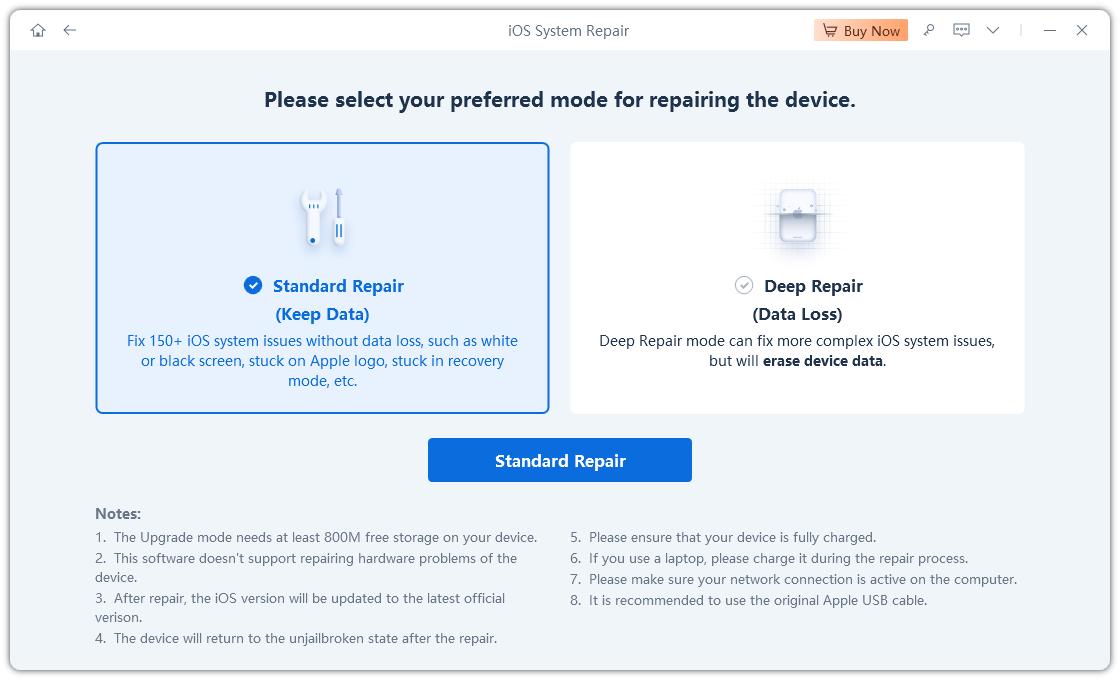 Step 2. Click Download to download the latest firmware package. Your iOS will be up to date after system recovery.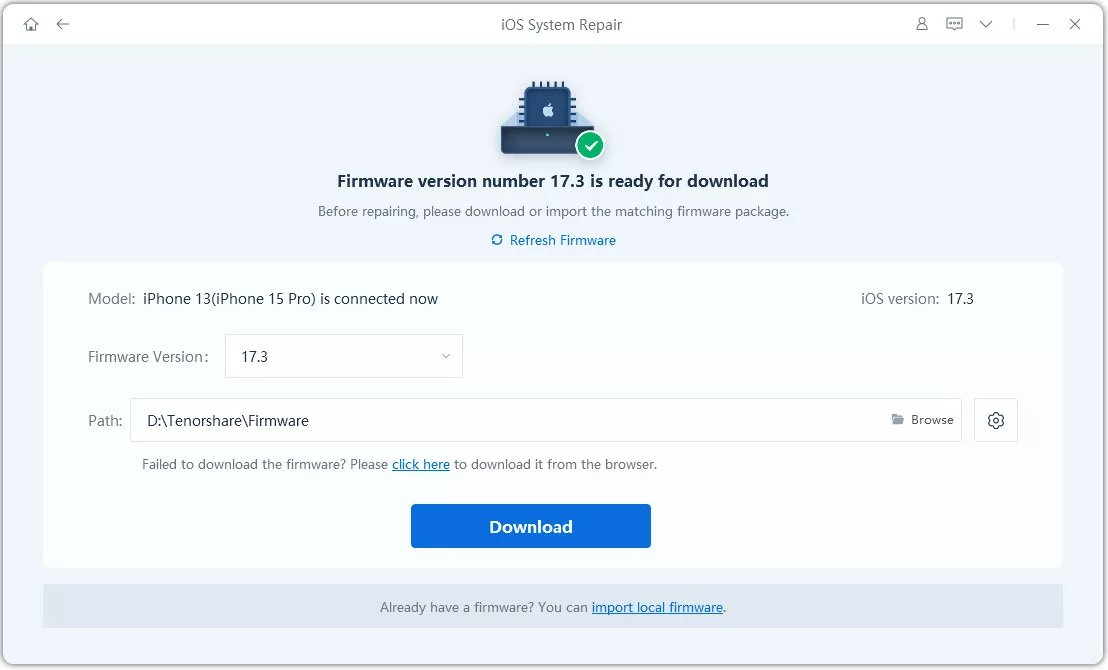 Step 3. Repair iOS system with the firmware package. Your iPhone will be rebooted and you can set up remote again.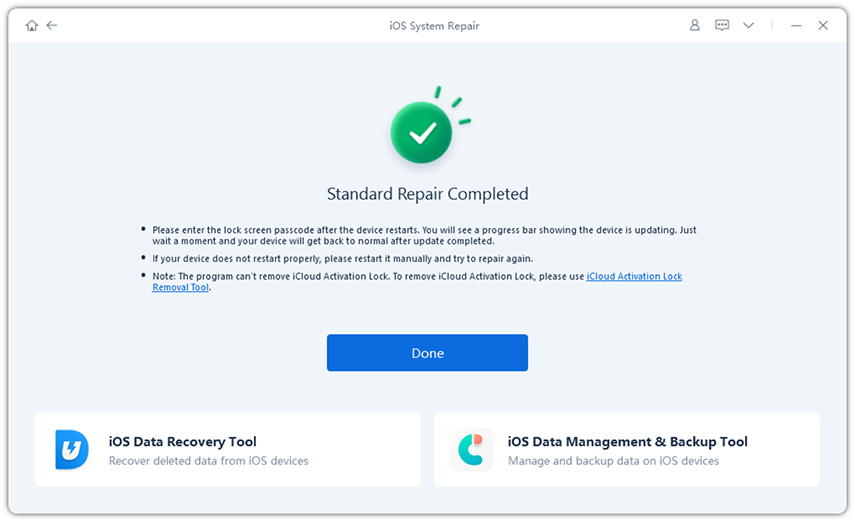 You may be also interested in How to Fix Apple TV Remote Not Connecting.
Conclusion
That's all about the 10 best Apple TV Remote App for iPhone and what to do if Apple TV Remote app isn't working. If your Apple TV stuck on Apple logo, recovery mode or won't turn on, you can also try Tenorshare ReiBoot, which is able to fix many Apple TV stuck issues by repairing the TVos.