Why Xbox One Stuck on Green Screen, How to Fix It?
by Sophie Green Updated on 2020-11-18 / Update for Windows Tips
My Xbox one won't start up its stuck on the green screen how can I resolve this?"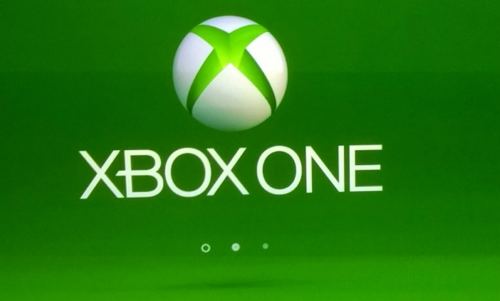 There are many reasons why your Xbox One stuck on green screen. If you are finding it too difficult to fix this issue, or if this issue will not go away no matter what you do, you will need to do a proper investigation of the problem and then apply an appropriate fix to it.
This guide should tell why the Xbox One green screen error occurs and what actions you can take to resolve it. You will also learn how to recover files from your Xbox One in case your files have got deleted for some reason.
Part 1. What Causes Xbox One Stuck on Green screen?
While there are several reasons for the Xbox One stuck on loading screen, the following are some of the common ones.
System update failure

It might be that your Xbox One's system update failed and that caused the device to be stuck on the green screen. System updates touch the very core files of your Xbox One and one mistake with these files can cause many system errors on the console.

Read-write error of Xbox One hard disk

In order for your Xbox One to properly function, it needs appropriate read-write permissions. If there are issues with these two operations, you will see errors like your Xbox stuck on green screen.

Xbox One hard disk is corrupted

The worst thing that can happen with your Xbox One is when your hard disk gets corrupted. If this happens, all of the data on your drive gets lost and this can sometimes cause your console to be stuck on the green screen.

Windows servers and Xbox One communication error

Your Xbox One console communicates with Windows servers. If there is an issue in this connection, it can lead to the Xbox green screen error.
Part 2. How to Fix Xbox One Green Screen Due to Software Issues
Now that you know what causes the Xbox One stuck on startup screen issue, the following are some of the methods you can apply to possibly fix the issue on your console.
1. Hard Reset Xbox One
Hard resetting your Xbox One is one of the easiest ways to fix it when the console is stuck on the green screen. The following shows how to do that.
Press and hold down the Power button for about ten seconds when your console is still turned on.

Allow your Xbox One to turn off.
Press the Power button again to turn on your console.
2. Update the System
It is worth checking and installing new system updates to see if they fix the Xbox One stuck at green screen problem for you.
Press the Xbox button on your controller and then press RB three times.

Head into Settings > System > Updates & downloads.

Check and install the available updates.
3. Restore Factory Default
You can reset your Xbox One to see if that helps fix the Xbox One green loading screen issue. Keep in mind this will erase all of your data and settings.
Press the Xbox button on your controller.
Head to Profile & system > Settings > System > Console info.

Choose Reset console followed by Reset and remove everything.
Part 3. How to Fix Xbox One Green Screen Due to Hardware Issues
If there are hardware issues with your Xbox One, you can try and solve them using the following methods.
1. Format the Xbox One Hard Disk
One of the ways to deal with the Xbox One stuck on green screen 2018 issue is to format your console's hard drive. You can do this from your computer after plugging in the drive to it.
Unplug the drive from your console and plug the drive into your computer.

Launch File Explorer, right-click on your Xbox One drive, and choose Format.

Get your drive formatted and then put it back into your console.
2. Replace the Corrupted Xbox One Hard Disk
If formatting the hard drive did not resolve your issue, you need to replace your drive as there might be some issues with it. You can get a new hard drive and use it with your Xbox One to fix your issue.
Bonus Tip: Recover Data after Restoring Xbox One to Factory Reset or Factory Defaults
If you have reset your Xbox One without realizing that it deletes all your data as well, you might be looking for ways to somehow recover and restore your data.
One way to recover the data from your Xbox One hard drive is to use a professional hard drive recovery software called Tenorshare 4DDiG. This software helps you recover data from multiple device types including your Xbox One hard drive. Here is how you use this software to recover your files.
Eject the hard drive from your Xbox One and plug it into your computer.
Download and open the aforementioned software on your computer.

Select the file types you would like to recover from your console drive and click Next.

Choose the Xbox One drive on the following screen and click Scan.

When the scan results appear, choose the files you want to recover and click Recover at the bottom-right corner.

Choose a folder to save recovered files and click Start Saving.
You are all set. Your deleted files should now be recovered.
Summary
With the above Xbox One green screen fix, you should be able to fix your gaming console and start playing your favorite games again on it. In case you have lost files on your drive, you can use Tenorshare 4DDiG as suggested above to get back your lost files on Xbox One drive.