How to Fix Acer Laptop Won't Turn On
by Jenefey Aaron Updated on 2022-12-19 / Update for Fix Windows
A number of people own an Acer laptop. The company provides fine quality laptops to the users with an affordable price tag. Hence, users are always ready to buy Acer laptops. But some of the users are startling that their Acer laptop won't turn on. Even though this is a normal issue, its consequences can result in data loss. This issue can be occurred due to a number of reasons such as virus or malware attack, software issue, hardware failure, and many more such reasons. Here are some solutions that will help you if your Acer laptop won't turn on black screen.
Solution 1: Turn on Acer laptop by Windows Boot Genius[100% Work]
If none of the above solution gives you success, you can use the best software, Windows Boot Genius, to stop Acer Aspire E15 wont turn on. This software can be used to solve any of the stuck issues that your laptop is facing. It offers a list of solutions based on the reason as to why Acer laptop will not turn on. Here are the steps you need to follow if Acer Aspire 3 wont turn on after reset.
Download and launch the tool on your computer.

You need to make a bootable disk using a flash drive or prepared CD/DVD. If you use a flash drive, connect the pendrive to the USB port. If you employ a CD/DVD, enter the disk in the CD-Rom driver. Now, click on Create boot disk now to begin burning the repair disk.

Pic. Click "Create boot disk now" to start

Now, connect the CD/pendrive to the Acer laptop which has Acer laptop not switching on issue. Press F12 nonstop to boot the laptop. Now click Enter.

Pic. Click "Enter"

Then, choose the reason for your problem from a menu presenting on the left side. Once you select one feature, the program will repair Acer laptop wont turn on blue light on automatically.

Pic. Choose the solution that your Acer has
Solution 2: Long Press Power Button to Solve Acer Swift 3 Wont Turn On
If you think that the battery is working fine, then you need to try pressing the power button. Pressing the power button will turn on your Acer while get into sleep mode. As you don't perform any commands on laptop for a long time, your Acer laptop will present the state of not turning on which seems like any issues with it from your perspective. So, pressing the power button can help your device come out of the sleep mode. Also, long pressing the power button can restart your device, thereby possibly solving the issue. There is no harm in trying this solution.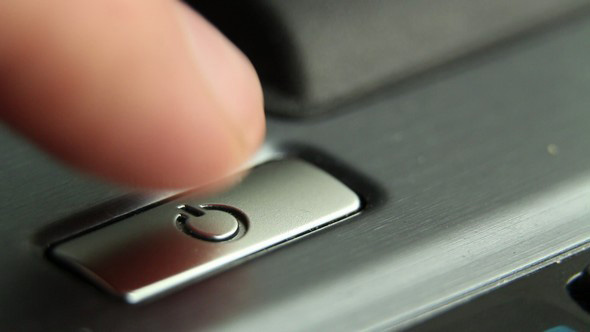 Solution 3: Cool Acer Laptop Down
Sometimes, Acer laptop not switching on and gets overheated. That doesn't mean your Acer swift 3 laptops goes wrong. The feature designed to shut Acer laptop down is to avoid getting overheated. The big chance of Acer nitro 5 wont turn on can be caused due to explosion of battery. If so is the case, you can always wait for the laptop to cool down. Once the laptop cools down below the average temperature, you can try turning it on. Make sure that it is connected to power source. If the Acer won't turn on, then move on to next solution.
Solution 4: Check Monitor State
Generally speaking, it's not a big thing when you encounter with Acer laptop wont turn on no lights. As we know, the laptop is working fine but sometimes the monitor or the screen doesn't. Hence, you need to check the exact reason. Once if the monitor doesn't work well. You can use an external monitor to check if the original laptop screen is working fine or not. Also you can turn on the volume to full and restart the PC. If you hear the starting sound of your laptop with black screen, then it is the screen that has the problem. You can repair the monitor.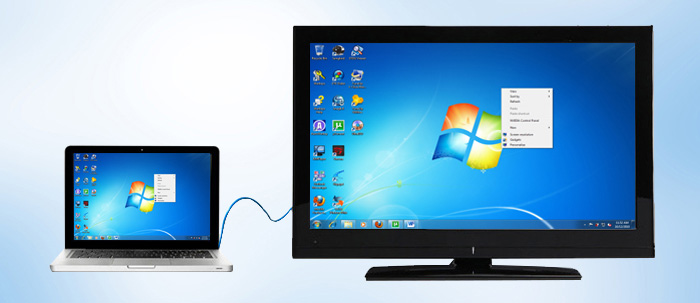 Solution 5: Fix My Acer Wont Turn On by Comfirming the Battery
This is the basic way that you can do if you are one of the users that are complaining: my Acer laptop won't turn on. The main reason for the laptop to not turn on will be lack of power supply. Hence, you need to check the battery. See if the battery is working fine or not. If the batter is not working fine, that means under power is not being supplied to the device, Hence it will not turn on. If the battery is not charged, charge the battery. If Acer laptop won't boot yet, then you should change the battery and install a new one.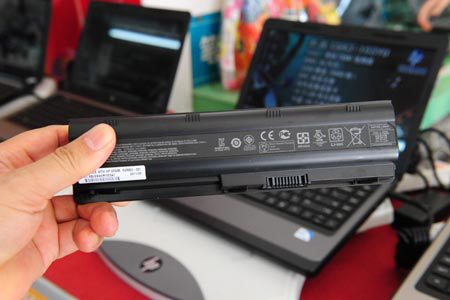 Solution 6: Seek Help from Acer Center
If still Acer laptop not turning on, then there might be a hardware failure that needs to be repaired by perfessionals. Do not attempt to repair the broken hardware part on your own, you need to travel the authorized service center to repair the laptop.
Summary
In a nut shell, you just had an overview on the top 6 solutions to why my Acer laptop wont turn on. Stop complaining and get rapid repair with comfiring the battery and monitor as well as pressing the power button and cooling Acer laptop down. If one of ways doesn't help, try the 100% work tool Windows Boot Genius. If there is any hardware failure, you can take the device to authorized service center.