3 Ways for WhatsApp Account Recovery
by Anna Sherry Updated on 2020-07-31 / Update for WhatsApp
With the rise of the social networking apps, WhatsApp is among the most used apps across the world with over 65 billion messages are being exchanged every day. Whoa! That's huge! Now, if in case, any of us loses out control of WhatsApp account, be it due to app corruption or virus or malware attack or accidental deletion or if your device is lost/stolen, how are you going perform whatsapp account recovery? No clue? Well, fret not. Here we bring you the most trusted and proven solution that will certainly help you recover whatsapp account in just a matter of few clicks. Sounds interesting, right? Let's explore then.
Part 1: How to do WhatsApp Account Recovery for Lost/Stolen Phone
As WhatsApp is one of the integral part of our life, losing out on it can incur a major blow! However, to ease out the operations, there is certainly some of method useful in performing WhatsApp account recovery. So without wasting a speck of time, make use of the following ways.
Locking SIM Card: First, you should immediately head on with locking the SIM card. For doing so, contact the mobile provider. This will ensure your contact number is not accessed by the lost phone.
Contact WhatsApp: The other way out is connecting to WhatsApp. Simply, drop a mail to the concerned authorities of WhatsApp at [email protected] with the message of "Lost/Stolen: Please Deactivate my account" as the body of the email and add in the phone number in the said order:
Head on to the address book of phone.
Start by inserting a plus sign (+) followed by the country code and then the full contact number.
Although deactivating account is one of the prime WhatsApp account recovery way. Which is quite easy to process. But, one must not forget there are certainly some points of considerations regarding account gets deactivated.
There can be a case where your account is not fully deleted.
Your contacts may still be able to send you text messages which remains in a pending state for up to 30 days.
If you try to reactivate that you've intended to delete, you may receive some of the pending messages over your new device and still be in the group chats.
If you do not activate account in between 30 days, it will be considered deleted.
Part 2. How to Use Old Account on New Phone
Although you've lost out on your old phone but to get hold of your account, you can still make use of the new SIM card. Yes, it can be done, right! All you got to do to perform whatsapp old account recovery is, use a new SIM card and ask your carrier network to activate the same number (that got lost) on it. Once you have the new SIM with same number, you simply need to plug it in your new device and activate Whatsapp service with the same number. This will deactivate the Whatsapp service from your old device and then re-activate it over your new device.
Part 3. Backup your WhatsApp Chats for Accidently Loss
When deactivating, the fear of losing data cripple down in your spine so to save you from any hassles. Tenorshare iCareFone is there to backup all your content beforehand. It is the ultimate WhatsApp deleted Account Recovery option as it will help you to backup all the contents periodically, so in case of accidental deletion, you can make use of this to restore your media files like photos, videos or WhatsApp messages & other Attachments effortlessly. iCareFone not only helps you to perform backup or restore, it also enables you to repair any iOS issues lurking over your device.
Completely handles backup of Photos, Videos, WhatsApp, and Contact etc without any limit.
Enables users to speedily transfer various components of data.
Completely supports batch removal of files (data management) that are no longer wanted.
Incorporates a handy iOS problem fixer that is capable of saving iPhone from all iOS related threats.
Step 1 Open Tenorshare iCareFone on Your System
To begin with, use a genuine USB cable for establishing a firm connection of your iPhone and system. Now, install and load Tenorshare iCareFone on your PC. Open it, and start with pressing the "Backup & Restore" menu placed right above the panel.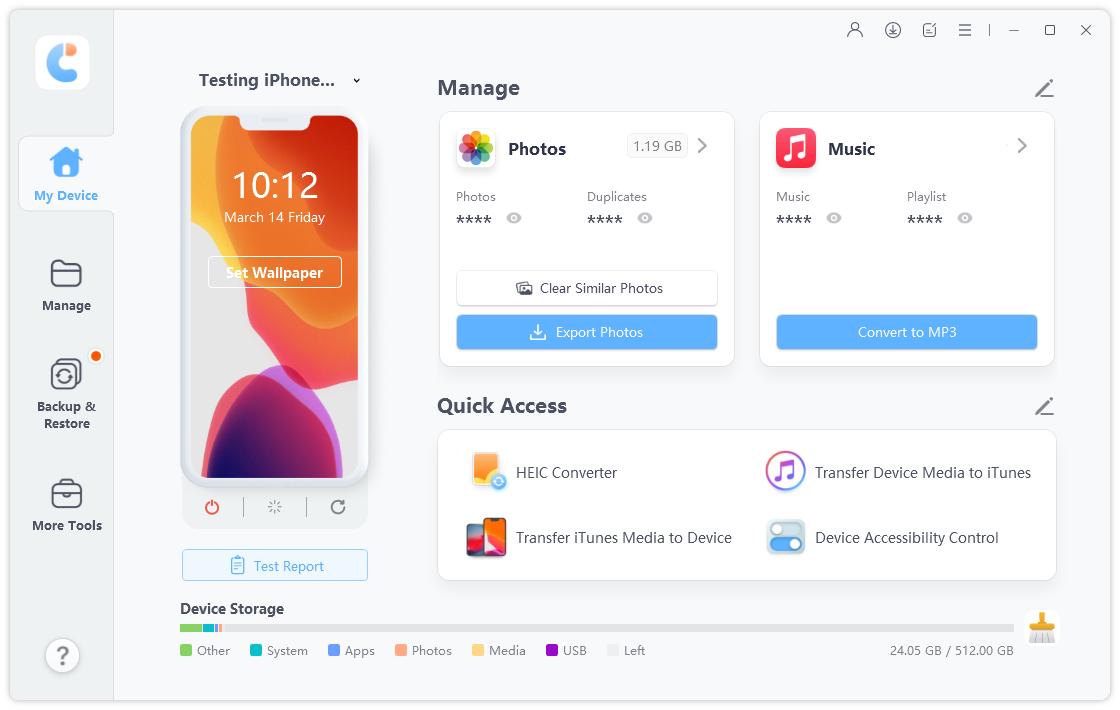 Step 2 Thoroughly Process Backup
The followings screen will enlist the data types available over your device for the backup. Just, check the "WhatsApp & Attachments" folder. For processing the backup of further data types, tick mark other options too, if the need be.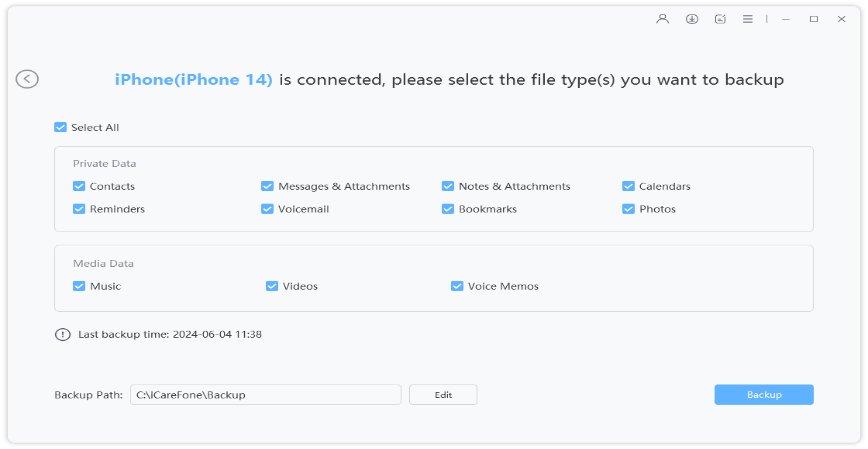 Step 3 Backup Completed!
After making the desired selections on your device, press the "Backups" option and the backup will be finished.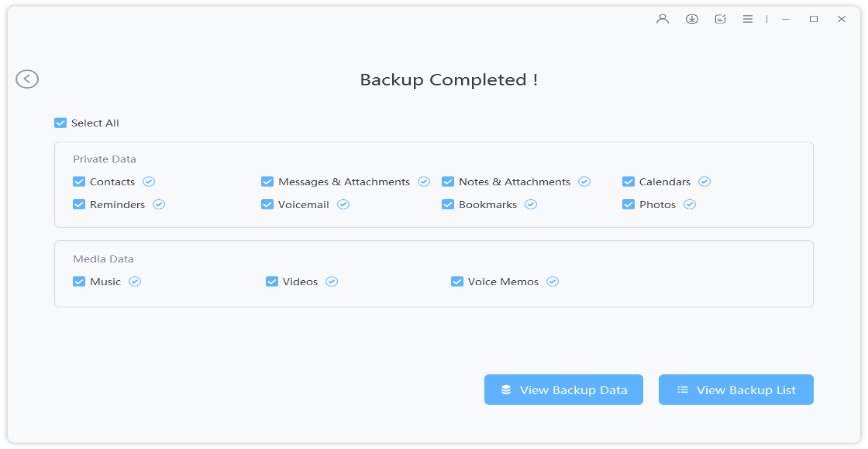 Final Words
Uncertainties can knock anyone down and mishaps like phone getting lost can be traumatic. And to save the treasure i.e., WhatsApp we've got you covered with several WhatsApp Account Recovery methods proving to be helpful. But in your near future, to be free of worries, Tenorshare iCareFone – the ultimate solution that can be the best iOS data Manager, essential in restoring, maintaining selective backup of the contents in a simple way!