Just like everything in life, we have the tendency to take amazing things for granted just because we are used to them. You know, things like rainbows, snowflakes, air, gravity, or turning on the computer. You push the button, and the machine is alive and ready. Just like that. Not many people think about what kind of complicated processes that go on behind it. Not many people need to think about it until the problem arise.
Imagine pushing the power button on your computer, and it's still in the booting process 10 minutes later. You might start to panic and wonder what you have done wrong. Some of you might already on the call with your geeky friends looking for solutions.
Take a deep breath and relax. If you are a Windows 7 user, here are explanations of the possible causes of the problem and the ways to fix Windows 7 slow startup/boot.
Method 1: Close Unnecessary Startup Program on PC
Have you ever notice that your computer is blazingly fast at the first time you use it. And as time goes by, it becomes slower. The one place that show its sluggishness is the start up process.
The main reason why your current boot up process takes more time than when your computer is fresh out of the box is that there are a lot of programs and services that get added to the startup menu along the way. The more items that the system has to load, the longer time it takes to load them.
You can solve this problem by removing useless programs from the startup menu using msconfig. Press Windows + R keys combination to open Run panel and type msconfig there.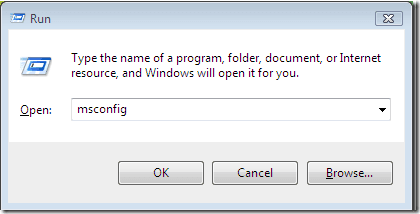 Then go to the Startup tab and uncheck all the programs that you don't need at the startup. When you are done, restart your machine.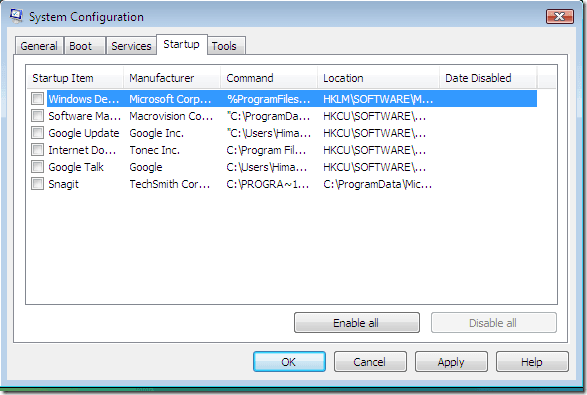 Method 2: Use Windows Boot Performance Diagnostics to Fix Windows 7 Slow Startup
If that's the only reason of the slow boot, the world would be full of unicorns and rainbows. In the real world, you need to do more to manage your Windows startup. Fortunately, Windows Vista and Windows 7 come with something called Windows Boot Performance Diagnostics. It can be used to troubleshoot and fix boot problems automatically.
To activate the tool, you need to log on as the administrator under Windows 7 Ultimate, Professional and Enterprise editions. If your Windows 7 is Home Premium or Basic editions, you don't have access to the tool. Sorry.
Then launch the Run dialog and type in gpedit.msc before clicking the OK button.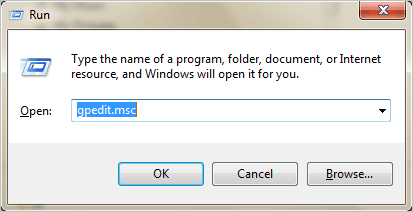 The command will open Group Policy Editor window. Continue to Computer Configuration > Administrative Templates > Systems > Troubleshooting and Diagnostics > Windows Boot Performance Diagnostics.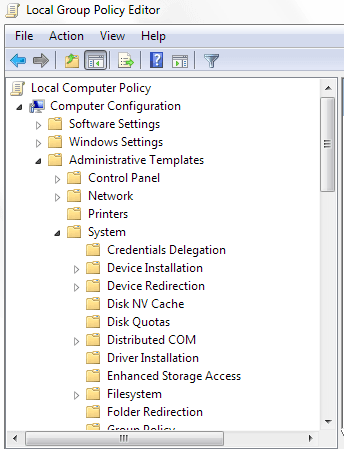 Click on Windows Boot Performance Diagnostics. On the right pane, you will see a setting option that reads Configure Scenario Execution Level. Double-click on it to open the Configure Scenario Execution Level window.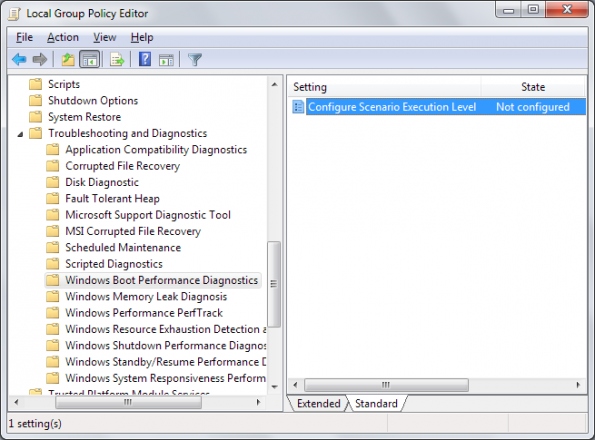 Set the option to Enabled and select the scenario execution level from the drop down to Detection, Troubleshooting, and Resolution.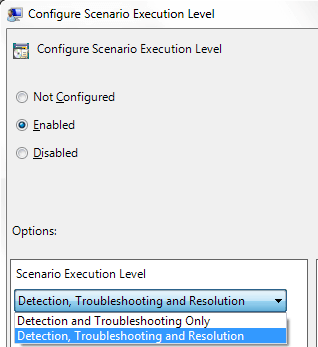 The scenario will enable the ability to detect Windows Boot Performance issues and try to alleviate the same by notifying the user about available resolutions.
One more requirement for the process to run smoothly is a background process called Diagnostic Policy Service (DPS). To check whether or not it's available, click on Start, type "services" and press Enter. The Services window will open, you need to find the status of Diagnostic Policy Service to make sure it is running.

The settings will make sure that you will never experience Windows 7 slow boot.
Method 3: Speed Up Your Whole Windows 7 System with Windows Care Genius
Start Up is just one part of the entire Windows system. If you want to speed up everything, you need a system maintenance tool to make sure that everything is in order. One such tool is Windows Care Genius. It's a versatile Windows 10/8.1/8/7 system care tool that offers 22 powerful features to clean up junk files, speed up your PC performance, optimize Windows system and secure your privacy.
Free Download
For Win 10/8.1/8/7/XP
Secure Download
Run Windows Care Genius after installing and click Checkup button to scan and analyze the whole heath status of your PC.
When the process completes, click Fix button to fix all the problems including the invalid registry entries on your PC.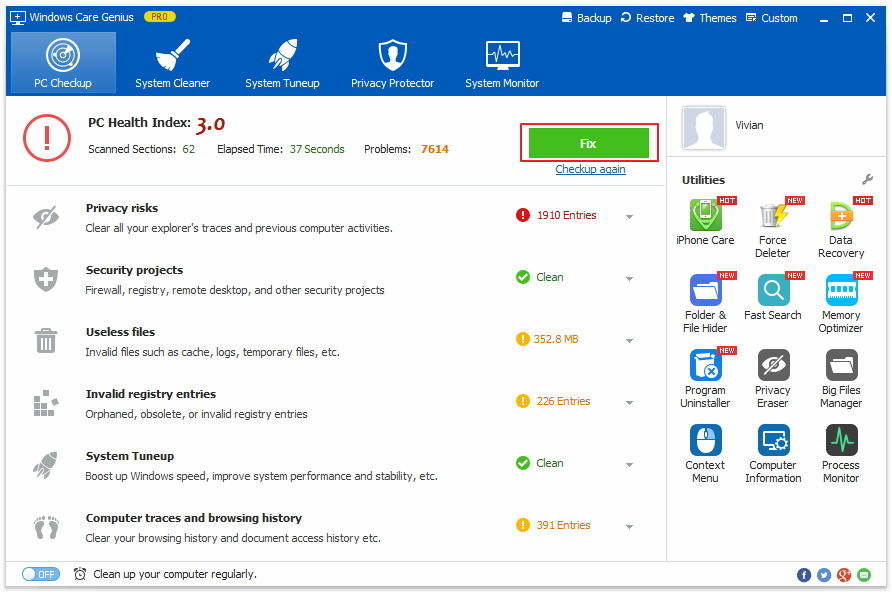 That's all for how to fix Windows 7 slow startup/boot. If you have any other solutions to fix slow PC performance, please share with others users at the comment area.
Free Download
For Win 10/8.1/8/7/XP
Secure Download
Related articles:
comments powered by