Top 3 Ways to Transfer Messages to New iPhone XS/XS Max/XR
by Jenefey Aaron Updated on 2020-07-15 / Update for iPhone XS
Apple users are gaga about iPhone XS/XS Max, recently unleashed with an iconic look which is worth the buy. A good chunk of people is head over heels for grabbing the latest iPhone. However, to upgrade to a new phone, you would have to discard your current phone which has all your crucial messages, photos, documents etc. How, then would you be able to make use of your new phone sans your crucial information? This meets the purpose of this article, as we will be enlightening the users with three different ways on how to transfer messages from iPhone to iPhone.
1. Transfer Messsages to New iPhone without iTunes/iCloud--Tenorshre iTransGo
Make use of Tenorshare iTransGo to easily transfer messages from iPhone to iPhone without iCloud or iTunes. This powerful cloning software lets you transport several data files between iPhones in an unbelievable fast speed. Be it any Apple device, working in any of the iOS version, the user can smoothly perform the transferring action in just 1-click. Now you can relax as all your crucial messages will appear on the new iPhone XS clearly.
Main features:
Partially or fully transfer thread of messages, calls, audios, videos and several other data from old iPhone to new iPhone.
The 1-Click technology of iTransGo lets the user migrate the data in a lightning speed.
Compatible with all range of Apple devices and supports the latest iOS 12 beta.
Below is the comprehensive guide on how to transfer messages from iPhone to iPhone without iCloud.
Step 1: To start with, grab both your iPhones and draw a connection with your system using lightening cables. Now, download Tenorshare iTransGo on your system.
Step 2: Run the application and view your new as well as old iPhone over the screen. Check that source and destination devices are positioned well or swap their location by pressing the 'Flip' icon from the middle of the phones and then click on 'Next' tab.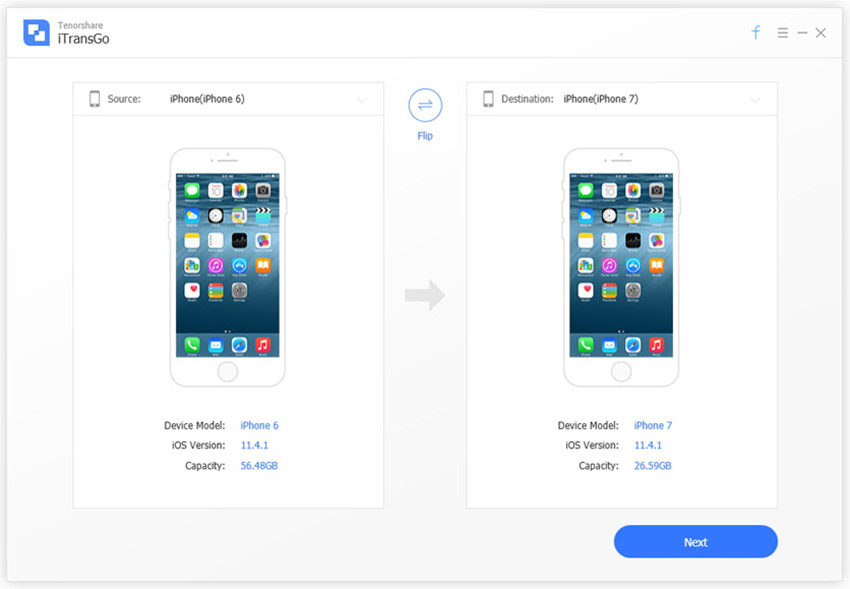 Step 3: The available data types will appear on the left of the screen. On the right, a pie chart depicting storage on the new iPhone will be displayed. From the left panel, tick mark 'Messages' for transferring messages from the old iPhone to the new iPhone.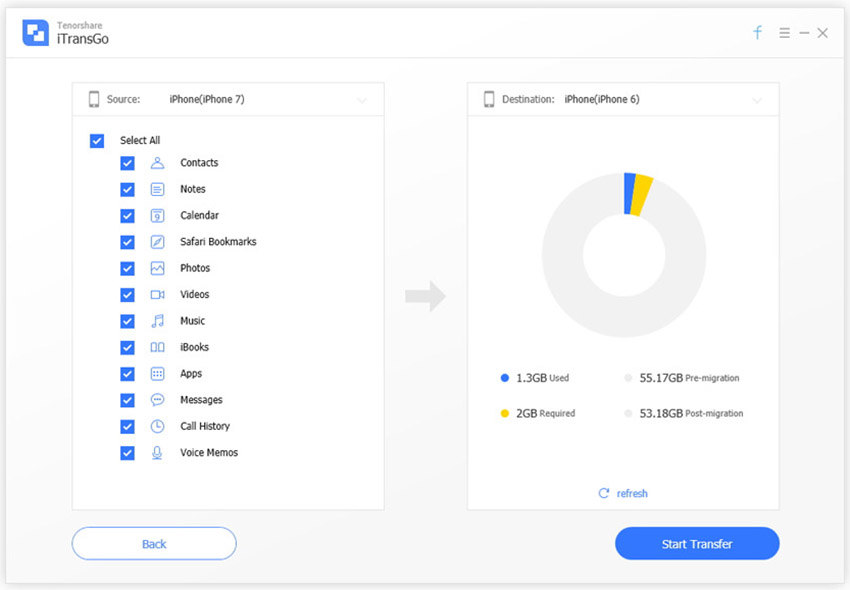 Step 4: Upon you choose the data, click on 'Start transfer' tab. After a while, the transferring of messages from iPhone to iPhone will be completed.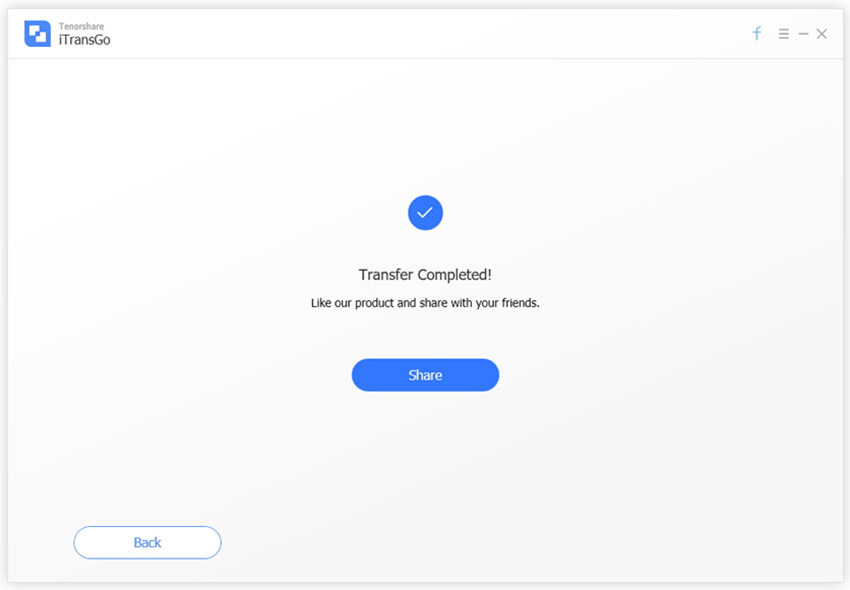 2. Transfer Messages to New iPhone with iTunes
In order to transfer messages to new iPhone, you can also make use of iTunes. Here are the steps for this.
Grab your old iPhone and connect it with the PC. Now, run iTunes and then select the phone icon followed by tapping on 'Summary' option.
Opt for 'This computer' from the backup column displaying on the screen and then choose the 'Back Up Now' option from the manually backup column. After this, click on 'Apply' tab.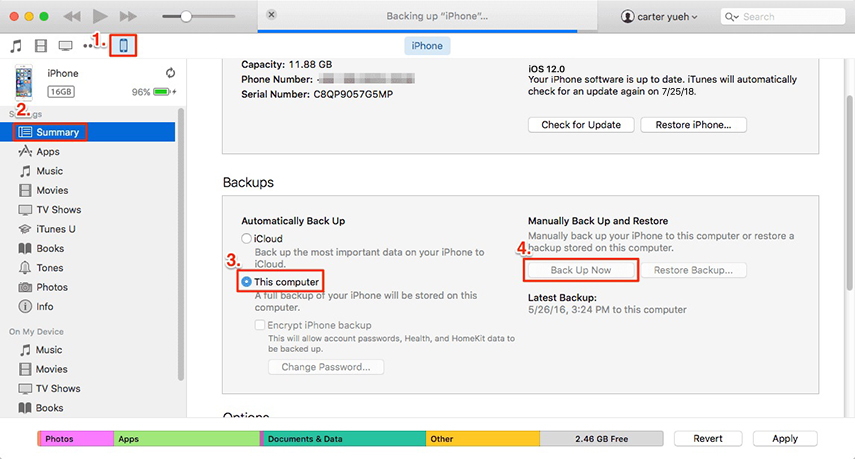 Now quickly grab your new iPhone XS and connect it to your computer. Repeat the entire process of step 1 on your iPhone XS.
Subsequently, you have to opt for 'Restore backup'. A pop up will display, click on backup (available in your primary iPhone) and then tap on 'Restore' button.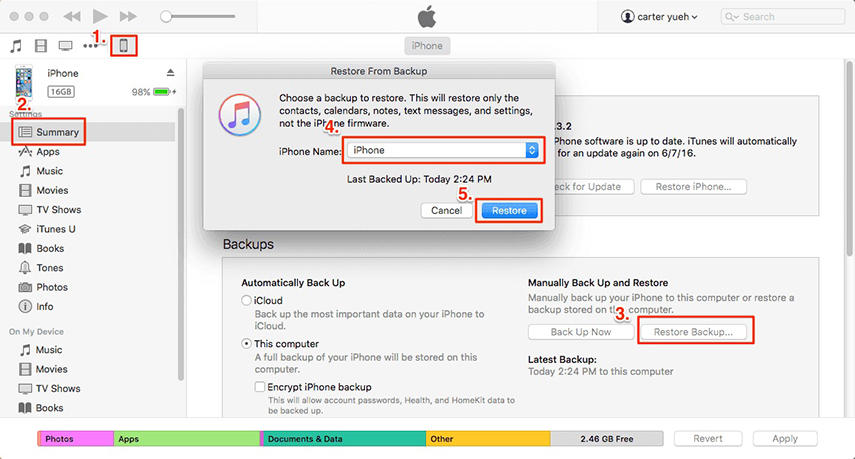 3. Transfer with iCloud
This section emphasize on transferring messages from iPhone to iPhone using iCloud.
Note: To switch data to your new iPhone XS, enable iCloud backup service on iPhone. We've mentioned the ways of turning the Wi-Fi on.
10.2 iOS or below versions
Go to 'settings', click on 'Back up now' and then select the iCloud option.
Above 10.2 iOS versions
Get source iPhone and go to 'Settings' > tap on 'iCloud' and then enable 'iCloud backup'.
Proceed with the following steps for transferring messages from iPhone to another iPhone.
Grab your new iPhone and log in with your existing iCloud credentials. If you haven't used your device then turn your device on or else, factory reset the phone by going to the 'Settings' > 'General' > clicking on 'Reset' option. Press the 'Erase All Content and Settings' option.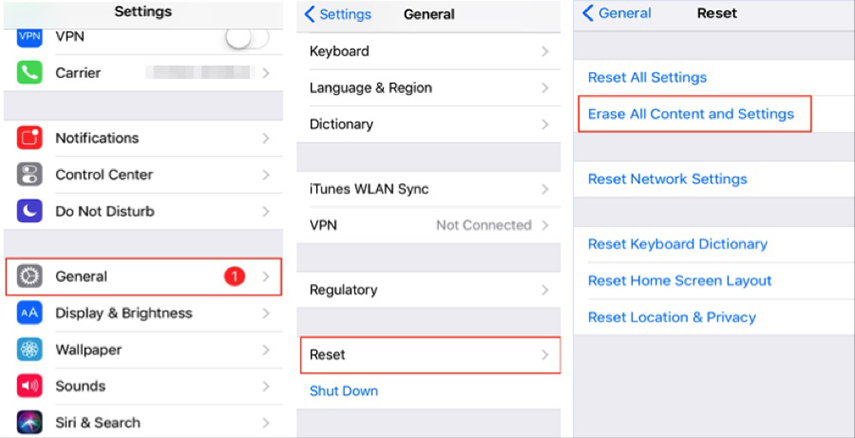 Now turn on your phone and carefully obey the on-screen instruction for getting to the Apps and Data page easily. From there, opt for 'Restore from iCloud backup' and select the backup of your previous phone.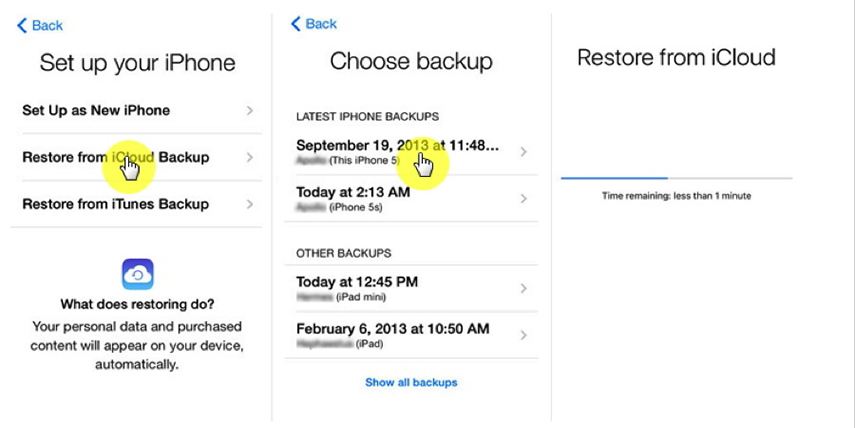 The Limitations of iTunes/iCloud Transfer
The highly renowned services of Apple – iTunes/iCloud facilitates in transferring data from one device to another. However, the process may disappoint you in terms of time and efficiency. In case of iTunes, when you perform the transferring process, the users are at the risk of overwriting the existing data. Also, one has to fully restore the data as it does not support partial backup or restore. Whereas, in iCloud the process is very time killing and demands for a stable Wi-Fi connection to execute transfer of data types. Also, you only get 5GB free space when working with iCloud. To backup beyond that, you need to purchase more space.
Conclusion
By now the users must be acquainted with the three ways of migrating and transferring messages to new iPhone. We saw, how by using iCloud and iTunes, one can perform data transfer. But, these ways do not really go well in terms of efficiency. In iCloud, the data transfer process may take a lot of time. So is in the case of iTunes, where the existing data of the destination phone is overwritten. Which is why, we encourage our users to use the services rendered by Tenorshare iTransGo- a reliable data transfer software that allows the user to shift messages in a single click even, if you do not have stable Wi-Fi connection.