How Do I Fix My iPhone X Stuck in Recovery Mode iOS 13 Update
by Sophie Green Updated on 2019-10-22 / Update for iPhone X Tips
iPhone X stuck in recovery mode? Don't know how to fix that? We feel you. Here we compile some solutions to help you out. When your iPhone X is stuck in recovery mode, which means connect to iTunes logo appear on your iPhone X. Usually, that doesn't mean serious problem related with your hardware, but some software errors probably occurring out of nowhere. Generally speaking, we're trying to figure out how to get rid of restore mode stuck.
Part 1: What Causes iPhone X Stuck on Recovery Mode after iOS 13 Update
First of all, let's sort out some reasons why your iPhone X stuck in restore mode together. Of course, if my iPhone X stuck in recovery mode, there must be something wrong with device itself or just unknown external damage on that.
Mistaken screen/buttons touch.
A failed update your iPhone to the newest version.
Restore or reset iPhone.
Incorrect iPhone jailbreak process.
It's true that majority of users report that iPhone X stuck in recovery mode after update. Some others claim that this issue unexpectedly happen for no reason. So, how to tackle with?
Part 2: A Hard Reboot to Get iPhone X out of Recovery Mode iOS 13 Update
A basic solution for almost problem on iPhone is a forced restart on iPhone X. Every step needs to be done in quick succession.
Step1: Press and then release the Volume Up button in a short time.
Step2: Then hold press and release the Volume Down button.
Step3: Finally, press and hold the side button for about 10 seconds until your iPhone X is normally restarted.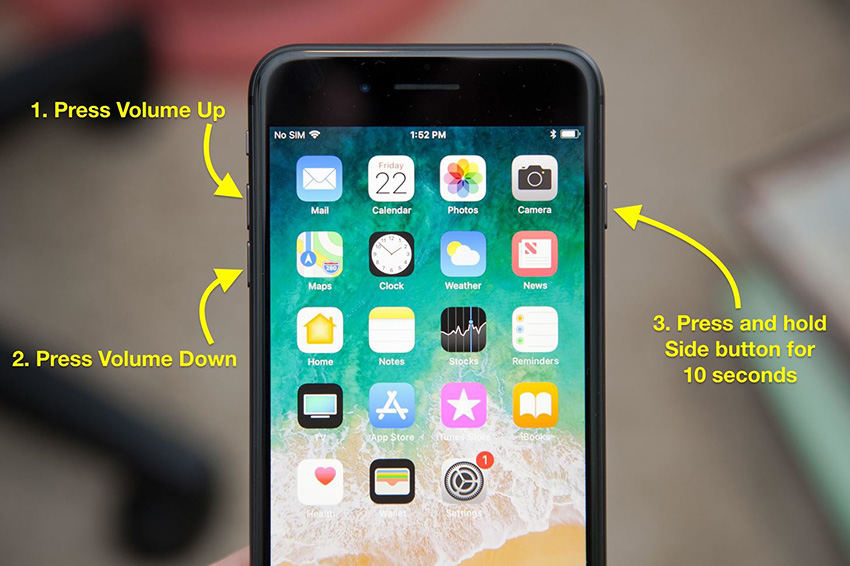 Note: Although it is not a bad idea, 99% doesn't work because it is hard to control exact every step to finish.
Part 3: No Data Loss to Fix iPhone X Recovery Mode Stuck iOS 13 Update
If you are unable to get your iPhone X out of restore mode, we highly recommend you two ways here to fix without any data loss. Tenorshare ReiBoot, your professional iPhone iOS system repair specialist, can easily free help your iPhone X exit recovery mode with one click. And also, if you want to put it into recovery mode, this tool just function well on that. Apart from that, if your iPhone X stuck in restore mode from iOS system issues, ReiBoot as a trustworthy and handy software, has power capability to fix such as iPhone stuck at apple logo, black screen, and other more than 50 problems.
1. Free to Take iPhone X out of Recovery Mode iOS 13 Update by One-Click
If a forced restart on iPhone X cannot be quickly solved, please check here. ReiBoot fast gets your iPhone X out of recovery mode(totally free)with super easy operation:
Step 1 Launch ReiBoot and connect your iPhone X to computer.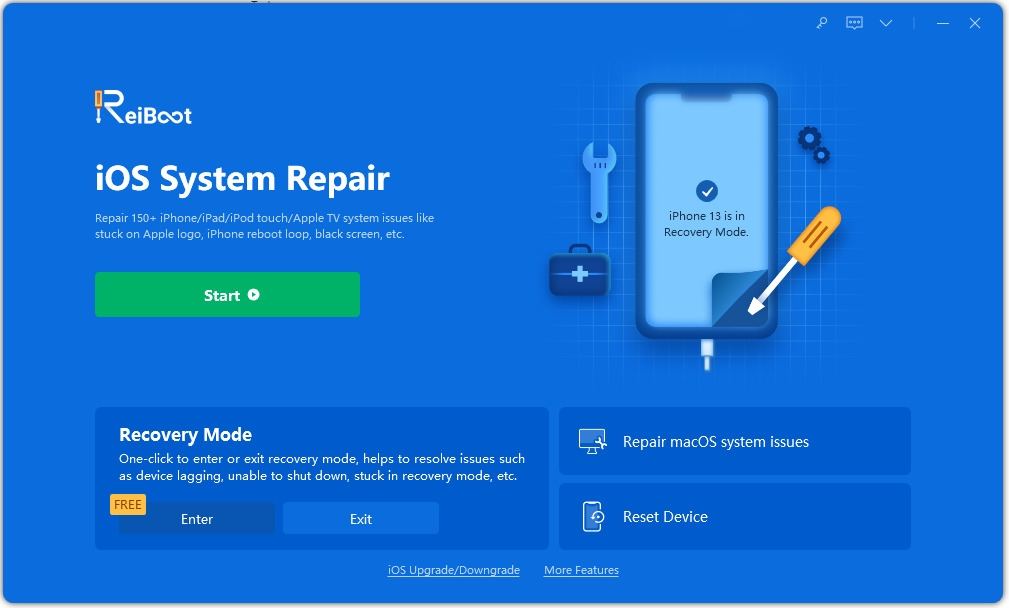 Step 2 Just wait for seconds and and your iPhone X will immediately reboot again, and then you can do what you want next.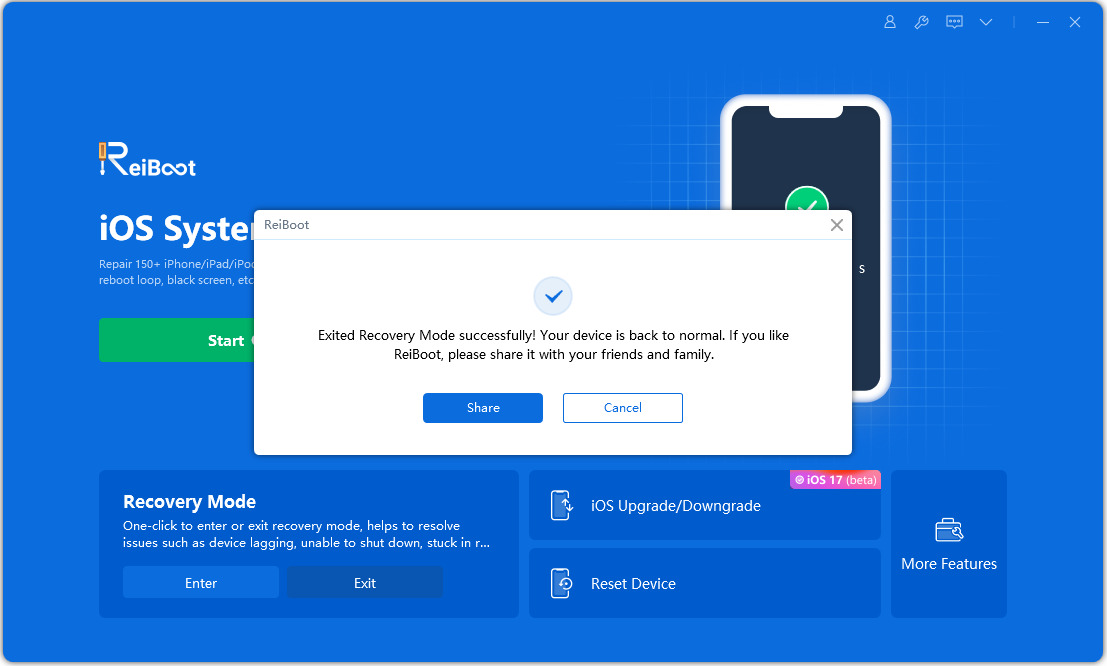 2.Get out of Recovery Mode iPhone X When iOS 13 Update with iOS System Repair
If the first way can't fix, try to fix iOS system repair tool, as what we have put forward before, Tenorshare focused on fixing various stuck problems without any data loss. Some feedback that iPhone x stuck in recovery mode after failed restore. So how to deal with such tough problem?
Step 1 After successful installation of ReiBoot and then connect to iPhone X. Choose "Repair Operating System". Note:To ensure a successful repair, we recommend you to use an original lightning USB cable.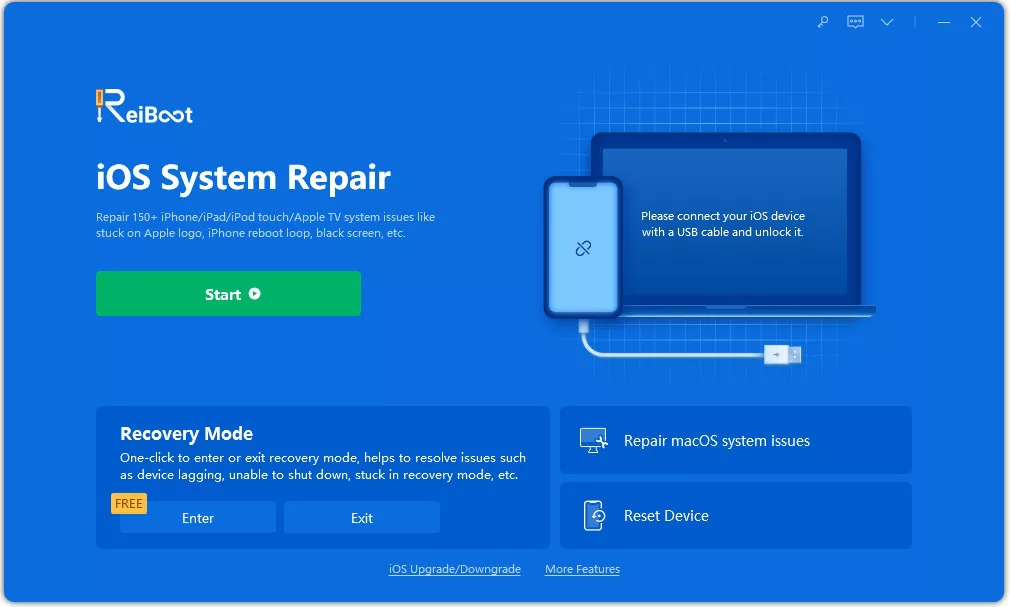 Step 2 Then click "Fix now" to download firmware if your iPhone is correctly connected without any problem.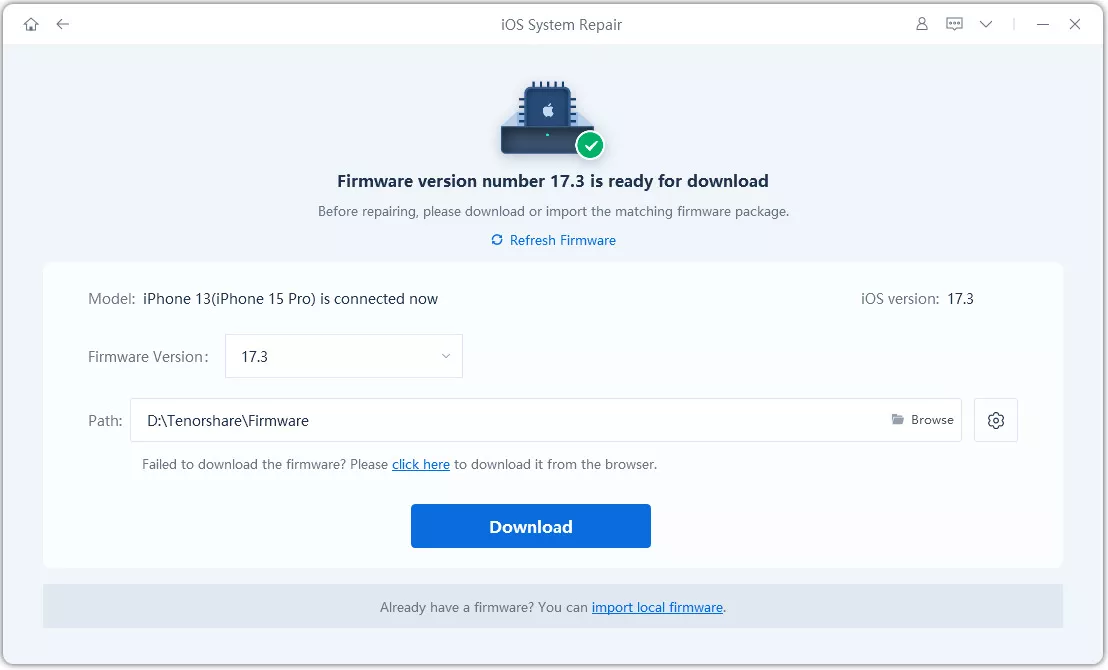 Step 3 Now your iPhone starts to repair. No less than 10 minutes your iPhone will be fixed.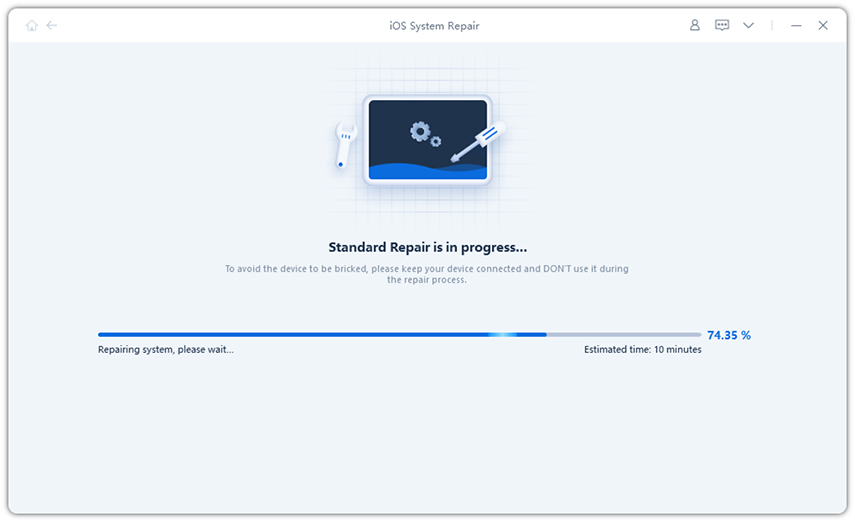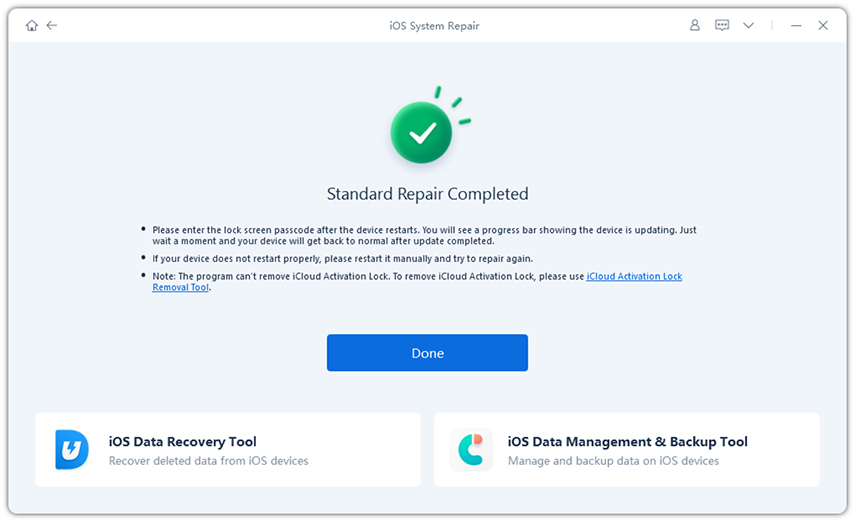 Just check out your iPhone now and it will restart again without any data loss. Use your iPhone at ease now.
Part 4: Data Loss to Fix iPhone X Stuck in Recovery Mode Loop Since iOS 13 Update
How to Restore Files on iPhone X Stuck in Recovery Mode through iTunes? iTunes is looked upon as the most common way to fix iPhone problem. This way enables your iPhone X to interact with iTunes and can be automatically detected by iTunes, however it results in missing data on iPhone unless you have backup before. So remember to back up all data on iPhone with iCloud or iCareFone.
Step1: Connect your iPhone to iTunes and then turn on launch. If you don't have, please download the newest one.
Step2: Then iTunes by default recognizes your iPhone as "There is a problem with iPhone" and just choose restore iPhone.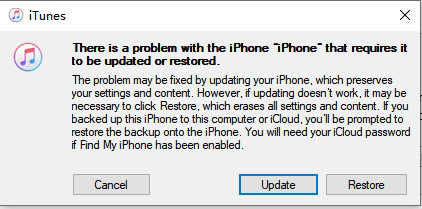 Step3: Now your iPhone begins to be restored and just reset your iPhone as new one.
If your iPhone is couldn't recognized normally by iTunes, it is likely that you need to enter DFU mode:
Step1: Press then release Volume Up button.
Step2: Continue to press and release Volume Down button.
Step3: Then press Power button for about 10 seconds until the iPhone turns black.
Step4: Continue to hold the power button and press the Volume Down button at the same time for about 5 seconds.
Step5: Release the Power button with holding Volume Down button for another 10 seconds.
Step6: Next, you will see a prompt reminding you to restore iPhone. Just click OK and choose Restore iPhone.

Extra Tip: How to Free Put iPhone X in Recovery Mode without Problem?
If you wan to put your iPhone into recovery mode for some needs, there are of course some tips and guides on internet. The most usual way comes to using buttons combinations. But it is a little bit hard to operate for rookies and new users of iPhone. Let's check out a way, simply use a very friendly-use tool to fix - only one lick to enter recovery mode. Tenorshare ReiBoot, we've talked about before, can be applied to any level iPhone users.
Step 1 Install ReiBoot and launch to the interface. Please Click "Enter Recovery Mode" and your iPhone will be automatically recognized.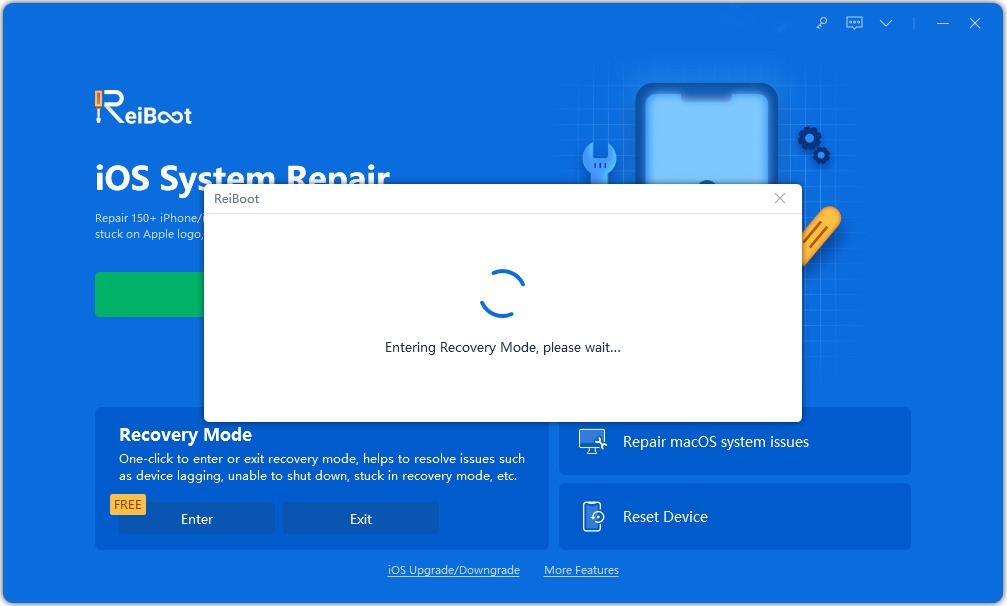 Step 2 Only after seconds, the iPhone enters recovery mode.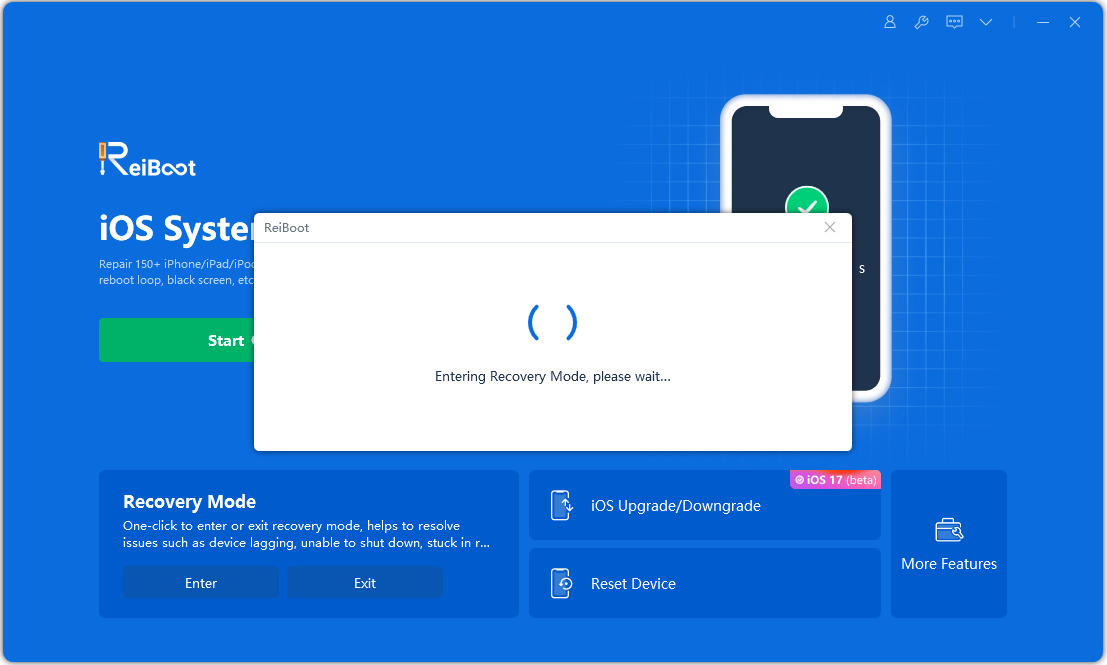 Step 2 Only after seconds, the iPhone enters recovery mode.
Turn to your iPhone, a logo "connect to iTunes/computer" appear, which means your iPhone has finished this process.
Conclusion
In this article, we walk you through some useful ways on stuck in recovery mode iPhone. You can restart iPhone or take advantage of flash mode to solve. They indeed work on iPhone to some extent.However, the most safe way comes to Tenorshare ReiBoot - iOS System Repair, 100% working on iOS issues. When you don't want to trouble yourself and ensure a high sucess rate, please don't hesitate to turn to this tool for help.