How to Backup FaceBook Photos & Messages
by Anna Sherry Updated on 2020-01-13 / Update for iPhone Backup
FaceBook is with us for a long time, and it is one of the best things introduced to us that changed the face of Social Media forever. If you have been using FaceBook for a long time, just like me and all these years you have been a very active user, sharing a lot of data on social media, then you must feel the need to make a backup of your FaceBook data. Basically, if you make a FaceBook backup then you will have an offline copy of all your FaceBook data, including the messages and the photos inside a single folder on the hard drive of your computer. Now, you don't need to worry about the FaceBook crashes anymore as all the data will be backed up in your hard drive. In the past, FaceBook used to have a very complicated way of storing your account data but now they have implemented a new simplified process, which is discussed below.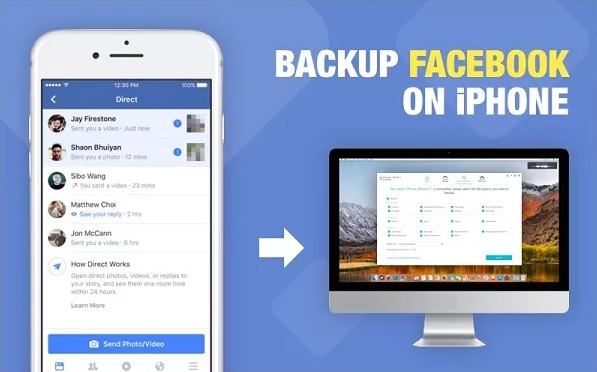 Part 1: Official Way for FaceBook Backup
This is the official way to backup FaceBook data, if you implement this procedure then you can not only backup FaceBook photos but also your FaceBook Messenger Chat backup as well. In this you can expect to backup your profile info, wall posts and general content of you and your friends on your profile, uploaded pictures and videos, friend list, notes, all messages, comments etc. There are 5 simple steps to this procedure and here's how to backup FaceBook messages right now.
Step 1: First, you need to open your computer and log in to your FaceBook account.
Step 2: Then, click on the little "Gear" icon at the top right corner of the page to go to "Account Settings".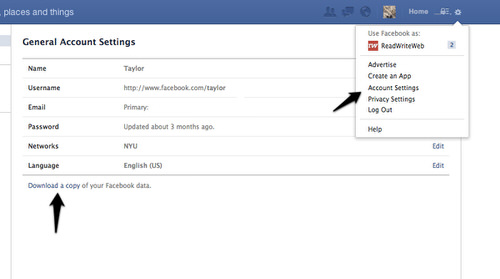 Step 3: From the account settings page, you will be able to download a primary copy of your user data but you can also choose to download the "Expanded Archive".
Step 4: The second one will seem very interesting to you, as it provides you with your FaceBook activity. You can easily download that.
Step 5: You have to type your password to start the downloading your account information.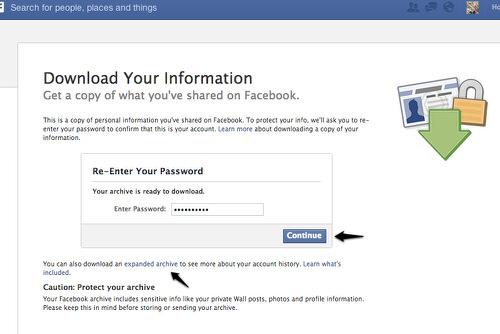 Step 6: The backup file will contain a folder with your Username on it. If you go into it then you will see that there are two sub-folders inside.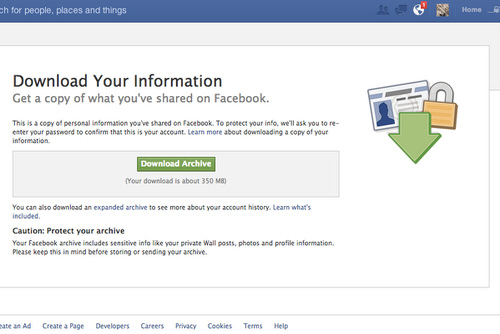 Step 7: One is "HTML" and the other one is "Photos". You will find all the messages and the Wall posts inside the HTML folder. There is also an HTML version of your photos inside the folder and the second folder will contain all of your photos in .jpeg format.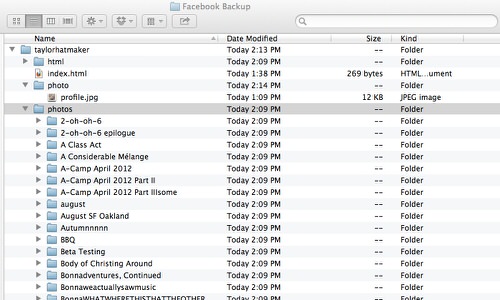 Step 8: If you download the "Expanded Archive" then you will also get some other stuff as well. But you won't have actually any use for them. There will be a folder called "Friends" where you might be able to find some of your friend's email id.
Apart from everything else, this procedure used to be very difficult but now only a few clicks are enough to backup years' worth of your life on FaceBook.
Part 2: Other Possible Ways to Backup FaceBook
The official backup feature of FaceBook makes a Messenger backup for FaceBook and it also saves the data as an archive which is very easy to look through. Fortunately, there are other options to make FaceBook Messenger backup, they are as follows.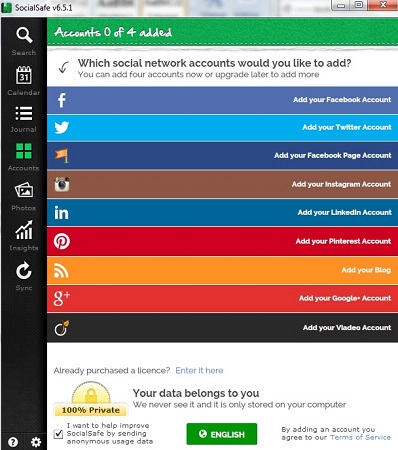 The first one is called SocialSafe; it is a program for your desktop that you can use to get data from sites like FaceBook, Twitter, Instagram, Linkedin etc. This program is basically capable of gathering data from various social networking sites. It is a simple and free app, using it you can back up all of your personal information from any network. There is also a paid premium version of the app available.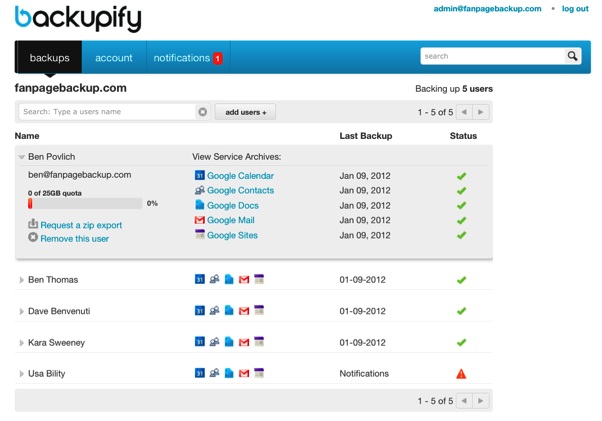 Backupify is a premium backup service. Basically, if you are running a business through Social Networking sites and you want to make backups on a regular basis then this is the best app for you. Unfortunately, the service is going to cost you a bit. It starts at $99 and onwards. But if you have a serious need to make backups then choose this one, it's worth it.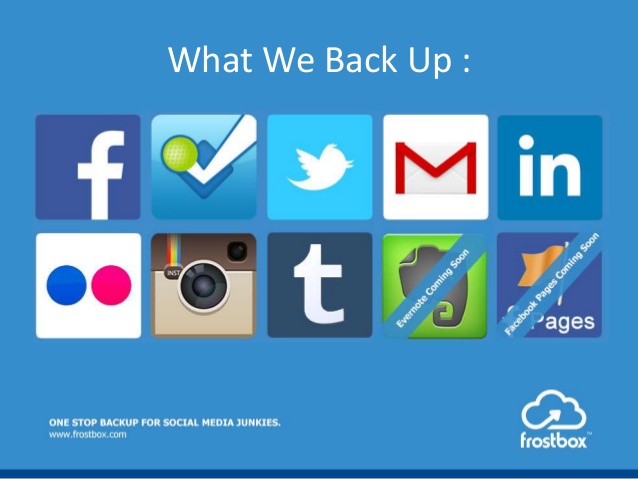 Finally, the cheaper one, called FrostBox. This app is capable of making online backups, it will also make message backup for FaceBook. The starting price is $6.99, every month.
Conclusion
FaceBook is one of the oldest and most impactful social media sites ever. There are billions of people who have been using FaceBook for a decade and they have a lot of stuff that they might lose in case something happens to FaceBook. The article gives you the insight on how you can back up all the FaceBook data including the messages and photos. The first one is the official way to back up FaceBook, which has become really easy in recent years and it is very effective. And there are also other options that you can follow as well, like SocialSafe, FrostBox etc.
In case you want a free iPhone backup tool, look nowhere else other than Tenorshare iCareFone. It is a free tool that can backup and restore your iPhone data selectively. It is available for Windows and Mac and by far the best in the business. Highly recommended!
The World's Best iOS 17 File Manager
Free backup everything you need on iPhone/iPad/iPod
Transfer music, photos, videos, contacts, SMS without limitation
Selectively restore files without erasing current data