How to Do A Clean Install for iOS 15/14/13/12/10
by Jenefey Aaron Updated on 2021-09-21 / Update for iOS 10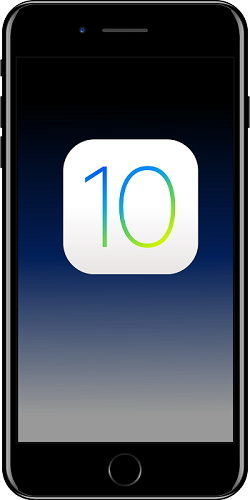 Although most of the time you can simply upgrade your iOS version over the top of your existing install, sometimes you have some minor technical difficulties and you want a clean install of iOS, "factory fresh", so to speak.
While you can just take the upgrade when offered by your iOS device and restore factory settings for your device from iTunes, sometimes it's nice to know you did a clean install.
Why would you want to do manually what you can do automatically? A couple of reasons spring to mind. Firstly you might want to make sure your installation of the new iOS is clean, especially if it's a major update, like from iOS 9 to iOS 10. Secondly you might have upgraded your iOS without wiping your device for a number of years and your machine can become a little clogged.
So, doing a clean install manually begins with an unexpected step. Before you do anything disengage the Find My iPhone on Settings -> iCloud -> Find My iPhone. Having this location setting in place is a security setting and can't be removed unless it's disabled, so it can mess up any upgrade and you should always turn it off.
Download iOS 10 IPSW File
Okay you are ready to go. Locate and download the IPSW file containing the firmware file for the device you wish to install on from the list below:
Clean Install iOS 10
Once you have downloaded the correct iOS 10 file, start iTunes and attach your iOS device to the computer with the USB cable.
Click on the iOS device in iTunes and look for the Restore button. Instead of just clicking on the button make sure you hold down the 'Shift' key on Windows (or the 'Option' key on the Mac) first.
A popup will allow you to select the IPSW file to install to the iOS device. Find and click on the file you downloaded earlier and the clean restore process will begin. Once it has completed, you can restore your backup of all your data to the device.
Emergency! Something Has Gone Wrong
Well obviously during any update process, things can go wrong. When you are wiping your device and doing a clean install you will want to make sure that you have accurate and uncorrupted backups of your device before the install.
Yes you can make a backup with iTunes, but do you know where that is? Can you get to it and check it to make sure it's safe, complete and uncorrupted? Probably not. You might want to take out a little "backup insurance".
Making a backup with Tenorshare iCareFone is easy, quick and secure and you have access to all your backups for all your devices. You can even do it on another computer quite separate from your iTunes computer, which is a very smart move.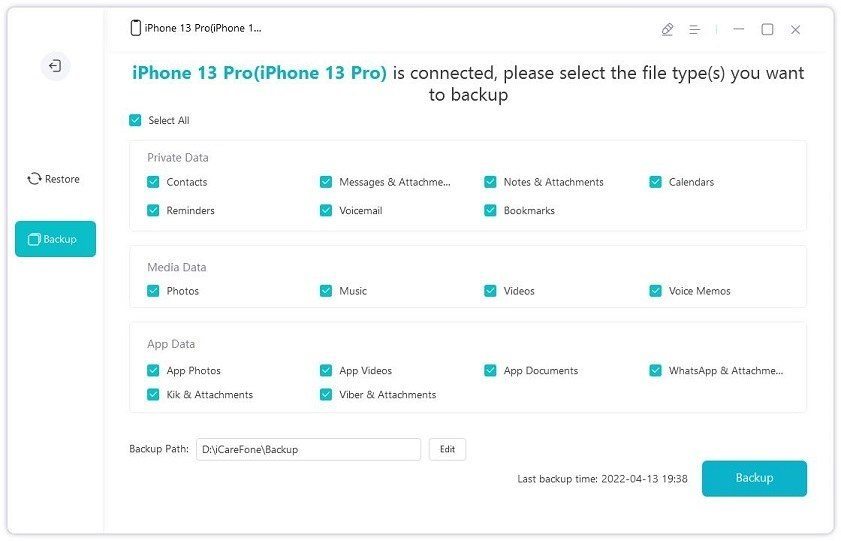 You can try Tenorshare iCareFone for free, but for a small fee you can create backups, download current firmware installations and fix a huge range of iOS breakdowns and crashes and freezes with the click of a button and using a fast and small program, much more lean and quick than iTunes. It also improves your performance so that you won't necessarily need to do a clean install of the operating system quite so often.