Forgot iCloud Email Password, How to Recover It
by Anna Sherry Updated on 2019-08-24 / Update for iCloud
iCloud is an excellent service by Apple that lets you upload the contents of your iPhone and store them on the cloud. In order to use the service, all that you need to have is an iCloud email address and a password. If you have got both of these already, you are ready to start using the service. And if you are already a member of the service but you forgot iCloud email password, you may need to use the recovery options to recover your logins.
Forgetting things is human and forgetting your iCloud email address and password is no exception. However, you do not need to worry as iCloud provides you with the recovery methods you can use to recover your iCloud email password. Once you have recovered it, you can use it to gain access to your iCloud account.
Way 1. One Click to Recover Forgotten iCloud Email and Password on iPhone/iPad
Forgot iCloud password and cannot access email? While you do have official methods provided by Apple to recover your iCloud logins, these methods are not as easy to perform as you think. Most of the times, you will need to go through several screens before your iCloud password is retrieved.
If that sounds like too much to you, you may want to use a dedicated software to recover the iCloud email password. Luckily, there is an extremely easy to use software available that lets you do the task. Tenorshare 4uKey - Password Manager, which allows you to find the saved iCloud email password on your iPhone and iPad. It is much easier to use this software to find the saved login credentials than to using the official methods to recover your iCloud mail password.
Step 1 Download and install the software on your computer. Connect your iPhone to your computer using a USB cable and launch the software.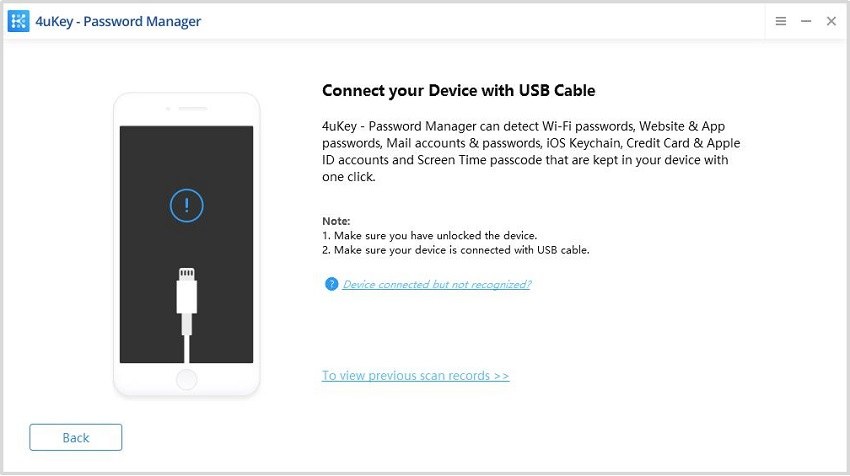 Step 2 Tap on the Trust option in the prompt to continue with the procedure. You will now be on the main interface of the software. Click on the button that says Start Scan to start scanning your device for saved iCloud passwords.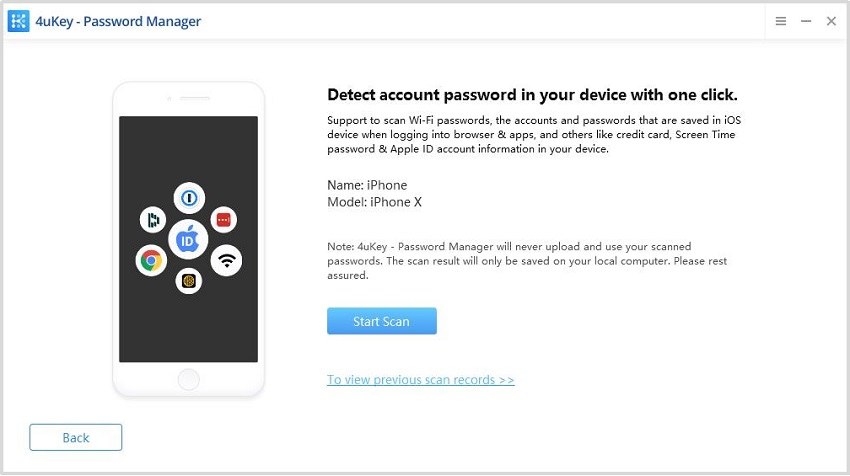 Step 3 When the scan is finished, click on Apple ID or Mail Account in the left sidebar and you will have your iCloud email password shown on your screen.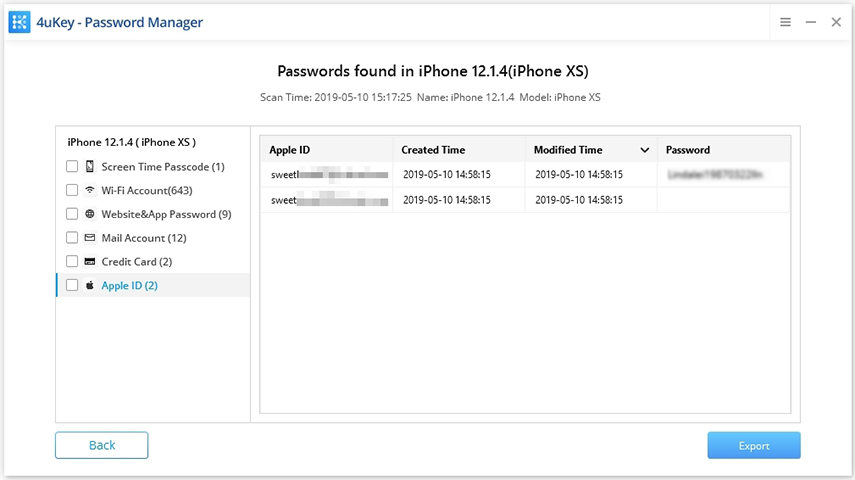 As you can see, fetching the saved iCloud passwords on your iPhone or iPad is extremely easy with the Password Manager software on your computer. That is what you should do when you iCloud mail forgot password.
Way 2. Reset iCloud Email Password using Recovery Email
If you would like to use the official Apple method to recover your password, you can use a recovery email to do it.
Step 1. Head over to the iCloud website and click on the link that says Forgot Apple ID or password. The following screen will ask you to enter your Apple ID. Do so and hit Continue.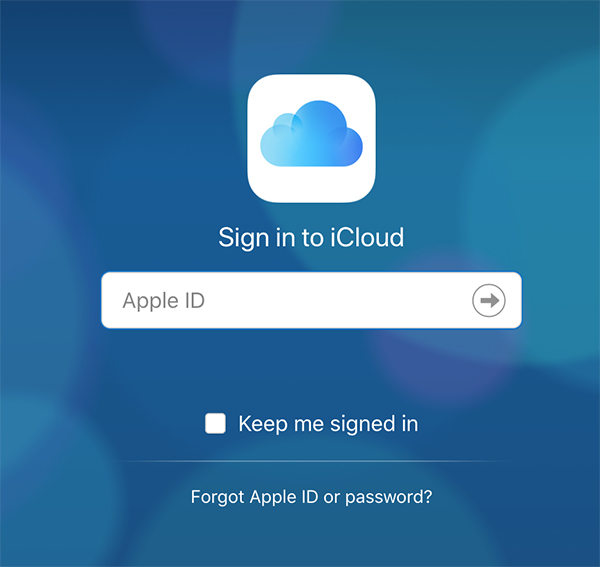 Step 2. On the screen that follows, you will have the option to Get an email at your recovery email to reset your iCloud password.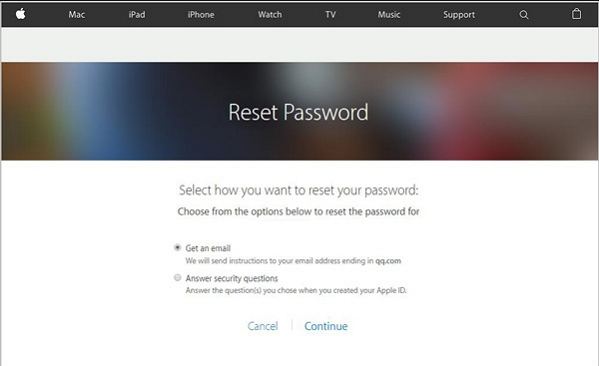 Step 3. Follow the instructions and you will have regained access to your iCloud account.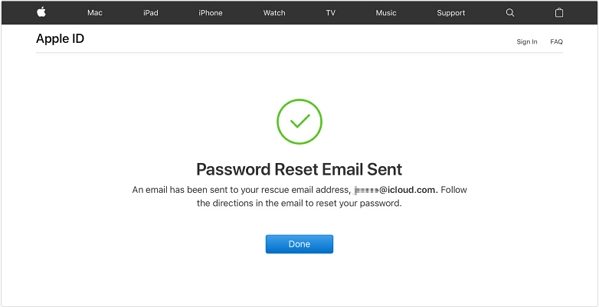 Way 3. Recover iCloud Email Password by answering the Security Questions
If you do not have access to the recovery email or you never had a recovery email, you can answer your security questions to reset your iCloud password.
Step 1. Simply head over to the iCloud website and click on the Forgot Apple ID or password option. Enter in your Apple ID .
Step 2. On the screen that follows, select "Answer security questions" and follow the rest of the steps.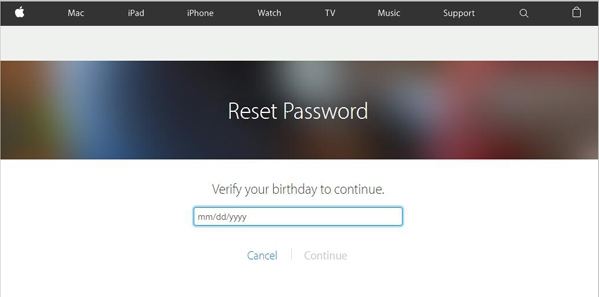 Way 4. Reset iCloud Email Password Using A Recovery Key If Two-factor Authentication Enabled
If you had two-factor authentication enabled for your account before you forgot the password, you can reset the iCloud email password using recovery key. Note that The Recovery Key is saved on your computer the first time you set up the two-step verification or have it printed.
Step 1. Go to the iCloud website and click on the Forgot Apple ID or password option. Input the Recovery Key and click continue.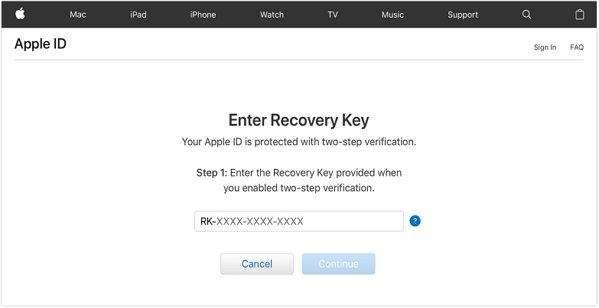 Step 2. Choose a trusted device and you will receive a text message on your iPhone from Apple. Enter the code into the screen on Apple's Webpage and then set a new password and select Reset Password.
Conclusion
Once the password is changed, your new password will let you access all of the Apple features including iCloud on your compatible devices. If you are wondering "forgot my iCloud email password", you do not need to panic as there are a number of ways to retrieve and reset the password for your account.