How to Repair If ASUS Laptop Won't Turn On - Tenorshare
by Jenefey Aaron Updated on 2022-12-19 / Update for Fix Windows
There are a number of companies that run Windows operating system on their devices. And one such company is ASUS. But nowadays, users are stating that their ASUS laptop won't turn on like below:
Case 1: ASUS laptop won't turn on but power light is on

Case 2: ASUS laptop won't turn on no lights

ASUS laptop won't turn on
These are normal issues for any laptop, and hence there is no need for worrying. Here are some solutions that will help you if your ASUS laptop will not turn on.
Why Wont My Asus Laptop Turn On?
There are multiple reasons of this issue and we have listed some of them you can check below:
The external devices that are connected to the laptop.
There is no enough power in your ASUS.
Your laptop screen is broken.
Minor system issues cause this problem.
Other uncertain software glitches or hardware issues.
After knowing the reasons, next, we will describe the solutions to help you solve the issue quickly and easily.
Ultimate Solution: Repair ASUS Laptop Won't Boot
Windows Boot Genius is a tool that can help you solve this issue surely. This software can be used to solve any Windows boot issues that your laptop can probably face. The tool provides a list of solutions on the basis of the reasons as to why your laptop won't turn on. Here are the steps that you will need to follow in order to solve "my ASUS laptop wont turn on but the power light is on" issue.
Step 1: Create a Bootable CD/DVD or USB Drive
Run this software on your another computer. Now you need to prepare a bootable disk via CD/DVD or USB Drive.

If you are using a CD/DVD, enter the disk in the CD-Rom driver. If you are using a flash drive, connect the drive to the USB port. Now, click on Create boot disk now to start burning process.
Step 2: Repair your Asus laptop with Windows Boot Genius
Insert the CD on the ASUS laptop that won't start. Press F12 repeatedly to boot the laptop from CD/USB. Now click enter to see an integrated page of program.

Once the laptop boots from the CD/USB, an interface of the software will appear. Choose the reason for your issue from a menu present on the left side.
For more details, you can check the video guide below:
You may also like: How do I fix Windows 7 failed to boot
Solution 1: Disconnect All Accessories to Fix ASUS Laotop Won't Turn On But Lights are On
Some external devices devices might be wired or wireless gadgets. For example, this might be wireless mouse, a pendrive, sound system, and so on.
Try to disconnect all these accessories and see if the laptop starts. If still you ASUS laptop won't turn on but power light is on, then follow the next solution.
Solution 2: Hard Reboot ASUS Laptop to Solve ASUS Laptop Won't Start
If you are facing "ASUS laptop won't turn on no lights" issue, then probably a hard reboot might help you solve this issue. Here are the steps you need to follow if your ASUS laptop won't turn on or charge.
Reboot the ASUS laptop. Press F9 When the ASUS logo screen appears to go to the hidden partition.
When the Windows Boot Manager appears, press "Enter." Click "Next" when you select your language from the options

Select from the following options:

Recover Windows to First Partition Only

Recover Windows to Entire HD

Recover Windows to Entire HD With Two Partitions

Click Next and follow on screen instructions. You are done for the day.
Solution 3: Fix My ASUS Laptop Won't Boot via Checking Battery and Charging Laptop
Another reason as to why your ASUS laptop will not start is the lack of charging. This is the most basic thing that you should check.
If the laptop does not have any charging, then there are chances the ASUS laptop wont turn on but the battery light is on. In addition to this, check if the battery is damaged or not. If the battery is damaged, then your laptop will not get enough power, which will lead to the issue. Hence check the battery and charge your laptop.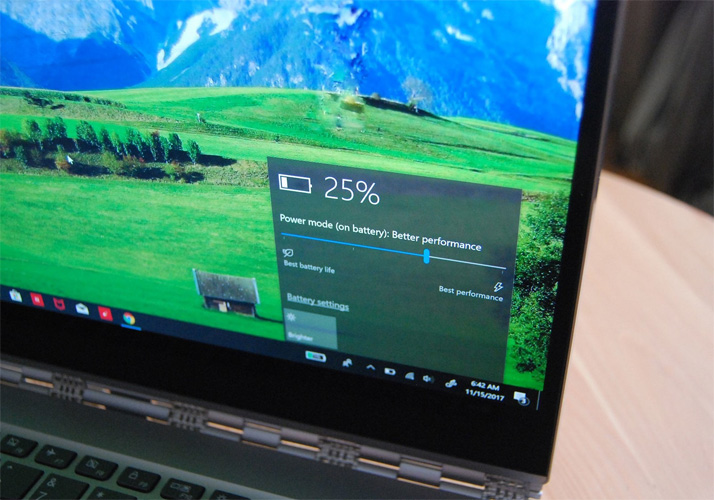 Solution 4: Resolve ASUS Laptop Wont Boot through Connecting an External Monitor
The reason why we are suggesting you to connect an external monitor is because if the screen of the laptop is not working, you might think that your laptop is not turning on. Hence, make sure your laptop screen is working fine. Connect the laptop with an external monitor. If the monito screen appears to be normal, then the issue is with your laptop screen. If not, move on to next solution.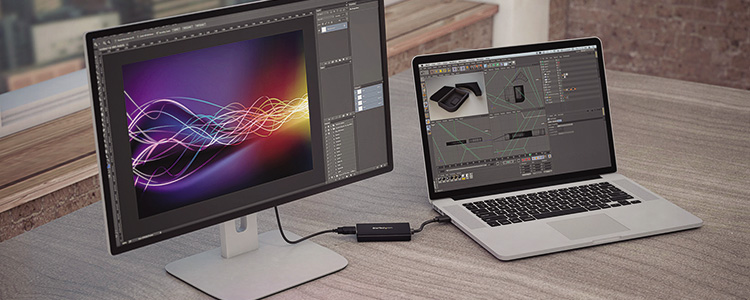 Summary
Review these 5 solutions, you can disconnect all the accessories a well as try to hard reboot the ASUS laptop. If these solutions do not work, you can also try checking the battery or connecting the laptop an external monitor. Lastly, if none of the solutions work, you can always depend on Windows Boot Genius. This tool will solve ASUS notebook will not start within no time. BTW, do not forget to mention your feedback or other solutions by commenting below.