Photos Disappeared from Android Phone, What to Do
by Sophie Green Updated on 2021-07-02 / Update for Android Recovery
My gallery pictures disappear - this is one of the many issues that you can encounter on an Android device. When this happens, you find that the photos that you expect to see in the gallery are not there. There are many reasons why this error occurs.
Regardless, you can apply some of the fixes given in the guide below and see if that brings your disappeared photos back to your phone.
Part 1. What You Can Do Firstly When Pictures Missing from Gallery
When you find pictures missing from gallery, the following are some of the common fixes you can apply to see if your photos come back.
1. Restart Your Android Phone
One of the quickest ways to resolve many minor issues on an Android device is to reboot the device. This refreshes your phone's operating system, and this might just help you get your photos back.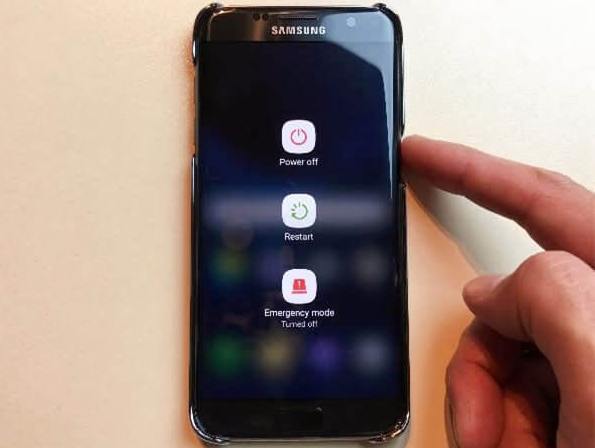 To reboot your phone, press and hold down the Power button. Then, tap Restart from the menu that appears on your screen.
2. Clear Cache of Gallery App
The Gallery app on your phone is what handles all your media content, including your photos. Since this app is where you are experiencing the issue, it is worth clearing the Gallery app cache to see if that fixes your problem.
Head to Settings > Apps & notifications > Gallery > Storage & cache on your phone.

Tap Clear cache followed by Clear storage.
3. Delete the .nomedia File
When one of your folders has a file called .nomedia in them, the Gallery app does not scan that folder and the content of that folder does not appear in the Gallery app. You need to ensure you do not have this file in the folder where your photos are located.
Open the file manager app on your phone.
Locate the folder where your photos are stored.

Find the .nomedia file, tap and hold on it, and tap the delete icon at the top.

Reboot your device.
Launch the Gallery app and you should find your missing photos there.
4. Remove and Insert the SD card
If your photos are stored on an SD card, you should try ejecting the card from your phone and then putting it back in. This will allow your phone to rescan your SD card, and this helps your phone find missing photos that are stored on your card.
Part 2. Check If You Have Any Backup When Photos Disappeared from Android Phone
If you still find yourself saying my photos disappeared from my Android phone, then it is worth checking out your backups and see if your photos are available in them.
The following are some of the common places where users create their photo backups.
1. Check Google Photos
When a photo goes missing on your phone, the first thing you should check is Google Photos. On many phones, this comes with sync enabled and so it is highly likely that your photos are available in this app.
Open the Google Photos app on your phone, tap on the Menu button and then 'Trash'.

Tap the photo that is missing from the Gallery to restore.
The photo will be downloaded to your phone, and it will then become available in your Gallery. Google photos keeps your deleted photos for 30 days. Deleted the photos more than 30/60 days? Read about how to recover deleted Google photos after 60 days/30 days.
2. Check Samsung Cloud Backup
If you use a Samsung phone, you might have Samsung Cloud backup enabled on your device. In this case, you can see if your photos are located in your backup.
On your device, go to Settings > Accounts and backup > Backup and restore.

Tap the Restore data option. Select the photos to be restored, and tap Restore.
Part 3. Recover Photos Disappeared from Android Phone without Backup
If you do not have a backup when your Android photos disappeared, you cannot use the methods above to get your lost photos back.
However, all hope is not lost. There is a software program called Tenorshare UltData for Android that allows you to recover photos without having a backup. This tool tries and finds your photos in the deep corners of your phone, letting you find all the photos that have gone missing on your device.
You can use this program as follows to recover your photos.
Download, install, and open the program on your computer.

Select Recover Lost Data on the main interface.

Connect your phone to your computer. Turn on USB debugging on your phone.

Hit Start to scan your phone for missing photos.

View your lost photos, tick the ones you want to recover, and click Recover.
The program will soon recover all your selected photos. Your missing photos should now be recovered.
Summary
If you ever find some of your photos are missing on your Android device, use one of the methods above to find your missing photos. It is easier to do that than you think, and you can have all your photos restored in no time.