What is Mac Keychain Password and How to Properly Use It
by Anna Sherry Updated on 2020-04-26 / Update for Keychain
Apple introduced Keychain Access with Mac OS 8.6, and the app has been part of the ecosystem ever since. Keychain Access is an application that contains various types of data, including passwords for WiFi networks, websites, FTP servers, network shares, encrypted disk images, SSH accounts, private keys, certificates, and much more. People often think of Keychain access as an app that helps you retrieve WiFi password. But it can do so much more. Important notice: always remember to change the password of your keychain, so that you do not allow access to your passwords. We will talk about various guides on Mac keychian password, how to use keychain access, and how to change keychain password on mac.
Part 1: Useful Guides About Mac Keychain Password
Access Control
You can use Keychain access to gain addition control over some applications. By default, applications store your password and do not ask for it again. If you want to ask your OS X to require additional password, use keychain access.
Step 1. Just double click on the application that you want to select. From the top of the window, select Access Control.
Step 2. Find the option "Confirm before allowing access". Check the box "Ask for Keychain password". From this point on, before the app can access your stored password, it will ask for your Keychain password. Simply put, it is a handy way to add another level of security to your Mac.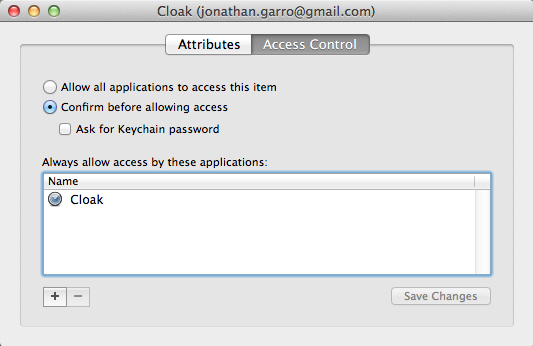 Recover Wi-Fi Password
As mentioned, one of the most common uses of Macbook keychain is to recover your Wi-Fi password. If you forget the password of your Wi-Fi, the app will help you recover it.
Step 1. Open the keychain app, and then select System keychain in the left column. You will see the name of your wireless network. If you do not remember the name of the network, click on the wireless logo in the menu bar and find the network with a checkmark next to it.
Step 2. Double click on your home network. A new window will pop up with some information, and at the bottom, there is an empty checkbox "show password". Click on it. The system will ask you to enter administrator login and password. Once you authenticate, the network password will be displayed.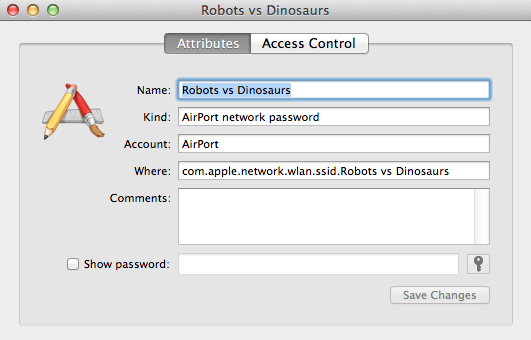 Now you are succesful to recover Wi-Fi password. Do remember it forever.
Move Keychain Passwords to Another Mac Account
With Keychain Access, migrating to a new Mac is an extremely easy and straightforward process. The app allows you to make a copy of all the keychains you have on your first Mac, and move them to a second one.
Step 1. Open the Library folder. A quick way to do this in the latest Mac OS is to use the Go To Folder function by opening Finder. Hit Shift-Command-G. The window that pops up will have `/library/ already typed in. All you need to do now is type Keychains onto the end of that, and press enter.
Step 2. Select the login keychain file from the window that pops up. Copy the file, and throw in onto a USB drive, or email it to yourself. You can use any method you want for moving files. Go to the new Mac, open keychain access, and then go to File -> Add Keychain.
Part 2. How to Change Your Keychain Password
It is always a good idea to reset keychain password Mac. Every once in a while, you want to change your password. Same as with most passwords, changing them often rather than never improves your security. So, how to change keychain password on Mac? Do not worry, we have all the guides for reset keychain scurity code on Mac.
You Do Not Remember Old Password, What to Do?
When you do not know your old keychain password, the best solution is to create a new one, or reset the old one. You need admin rights to do this. Here are the steps you need to take to create a new password.
1. Log with your admin username and password.
2. Click on the Apple menu, and then go to System Preferences. Click on Users & Groups.
3. Click the lock and then enter your admin username and password once more.
4. From the list of users, select your username.
5. Click on "Reset Password". The system will open a new window. Follow the onscreen instructions that will help you create a new password.
6. Log out from the Apple menu.
7. Log in with your account, using the new password.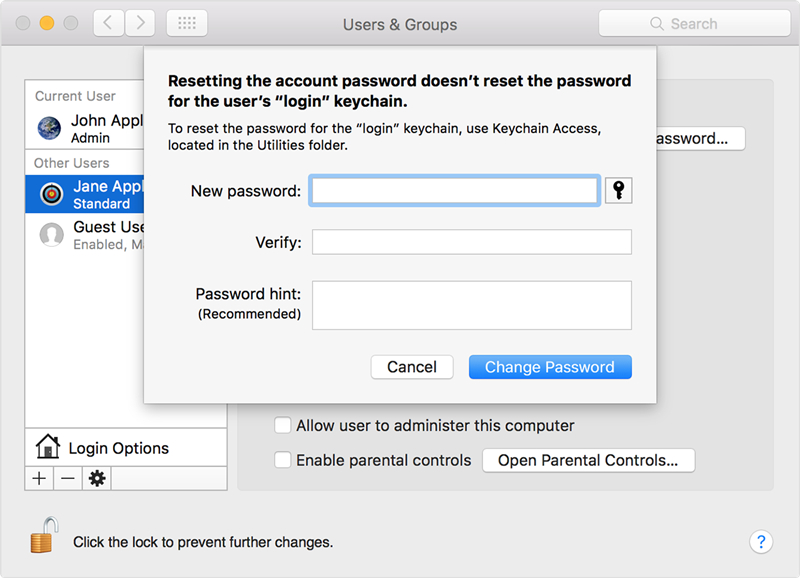 You Remember The Password, But You Want A New One
As mentioned previously, every once in a while, you want to change your Mac keychain password. This improves the security of your device. This option works only if you know your old login password.
1. Open the keychain access application.
2. Go to the Edit menu drop bar, and click on "Change password for keychain login".
3. You will be asked to enter your old password, and then enter the new password. Just like you are changing password on any email or other account.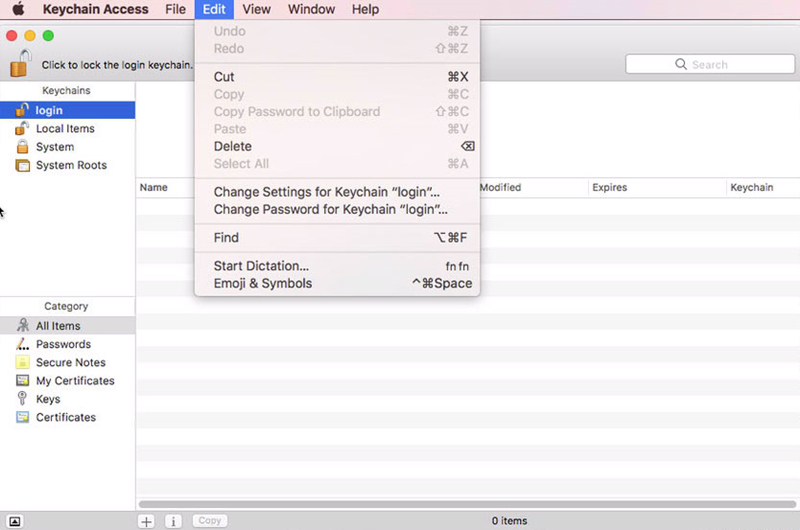 Part 3. My Mac Keeps Asking for Login Keychain Password
The keychain password allows you to automatically authenticate applications and services stored in Keychain access. When you create the account, the keychain password is set to match the login password for the account.
But when you change the login password in the User & Groups preference, the keychain password is automatically updated in order to match it. And if it does not match the password for the account, the system will constantly ask for login keychain password. Remember, the keychain password is available only to the account user and not the administrator. If the login password is reset by the administrator, the keychain password is not changed.
If this happens, you need to reset your Keychain password, or create a new one using any of the two guides mentioned in the previous part.
Bnous Tips: How to Find Saved Passwords in iPhone/iPad on Mac
Last but not least, just like keychain, Tenorshare 4uKey - Password Manager is able to find out Wi-Fi password, mail account password, website and app login password, Apple ID and credit card informaiton. Moreover, it allows you to export password to other password managers such as 1Password, LastPass, Dashlane, Keeper and Chrome browser. It can be running on Windows and Mac system. You can't miss this amazing iOS password manager!