[Fixed] Accountsd Wants to Use the Login Keychain
by Anna Sherry Updated on 2020-06-17 / Update for Keychain
Keychain is a feature that is available for Mac OS, every Mac users know about this feature. You can also call it a Password manager as its job is to store all of your passwords and personal information inside an impenetrable vault. Now, details and passwords will be used for different websites and applications like Safari. It is a very secure feature and trusted by the users all over the world. Unfortunately, an error like "Accountsd wants to use the Login Keychain" can really change its performance. You won't be able to perform any regular work on your computer as the pop-up message will come up again and again. But no need to worry there are fixes available, just read the article below.
Part 1: Why "Accountsd Wants to Use the Login Keychain"?
There is a particular pop-up message that you may have seen frequently on your computer screen from time to time, the message is asking that Accountsd wants to use the Login Keychain for your Password. When you click on it, a program or service will appear which will want to access your Keychain. Basically, what we are saying is that if this pop-up appears once or twice after restarting the device then it is okay, but if it is a frequent occurrence then you are facing a major Login Keychain error which needs to be fixed immediately.
Sometimes it is considered that this particular dialog box appears because appears as a virus program is trying to hack into your personal data.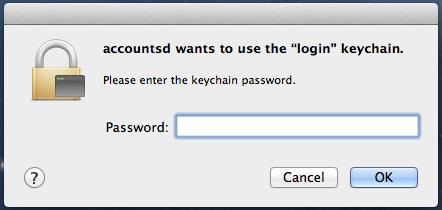 Part 2: How to Fix "Accountsd Wants to Use the Login Keychain"
We will be discussing 4 methods to solve this particular problem, and each one is more effective than the next. Follow the steps carefully:
1. Turn off the Keychain Auto-Lock
The auto-lock of Mac is a bit different from the other PCs. Suppose you are using your device in a public area and you need to leave for some time while keeping the device on. As usual, the device will be locked automatically after some time, just like other devices. But in case of Mac, it is more than just a screen lock, when you switch it on the Keychain will ask for the password again. The Accountsd Keychain problem could be solved by changing this particular feature.
Here are the steps:
First, you need to visit "Keychain Access Utility" from the "Applications".
Then, make a right-click on your "login Keychain" and select the option "Change Settings for…"

Then, you have to uncheck two particular options to deactivate the auto-lock feature.

You will also be able to keep the settings but for that, you have to visit "Keychain Access Performance".
After that go to the "General Section", here you can activate the feature called "Show Keychain Status in menu bar".
If you activate this feature, then the menu will be visible to you like a lock. You will be able to open or close it anytime you want.
2. Run the Keychain First Aid
If the Keychain is not working properly then you use the help of Keychain First Aid tool to fix this mentioned problem. Steps to use Keychain First Aid are as follows:
Go to the "Keychain Access Performance" and select the "First Aid" option.

In that window, the last 3 options needs to be checked.

Now, go to the first Aid panel pressing Command + A.
Now, run the First Aid verification and then it will troubleshoot the problem.
3. Remove the iCloud Keychain
If you are using the iCloud Keychain, then you must be using its key feature to sync the passwords between different Apple devices. Then, it would be possible for you to fix the problem if you reset iCloud Keychain password. First, you have to confirm that you wish to do it then create and confirm your password again. Then, the framework will include the Keychain automatically. If you do this properly then the problem will be eliminated.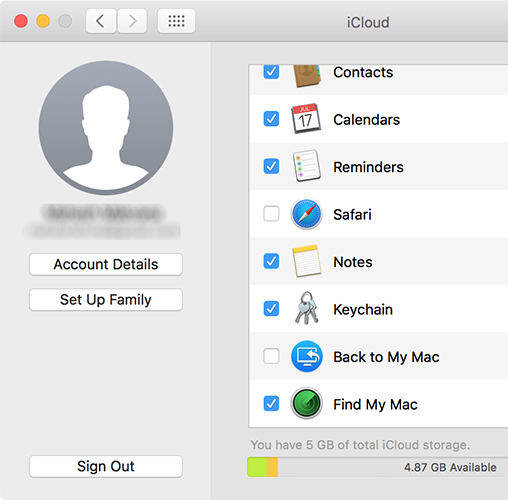 4. Reset Local Login Keychain
If all else fails, then you can use this alternate method to fix the problem. It is very simple, just change the nearest login Keychain, here are the steps:
Open the Keychain Access on your Apple device.

Then, go to the "Keychain Access Preferences".

After that click on "Reset My Default Keychain".

Now, just confirm the command and wait for the procedure to be finished.
These are all the methods that you can use to fix the aforesaid problem.
Part 3: Recommended Program - Tenorshare 4uKey - Password Manager
Also during all this chaos, if you have forgotten the password or pattern of your lock screen and unable to get into your iOS device then you can use Tenorshare 4uKey - Password Manager software to find all the passwords saved in your iPhone/iPad. It is a powerful iOS password manager that can find out Wi-Fi password, website & app login password, mail account password, Apple ID account and credit card information. Compatible with iOS 12, too! Recommended!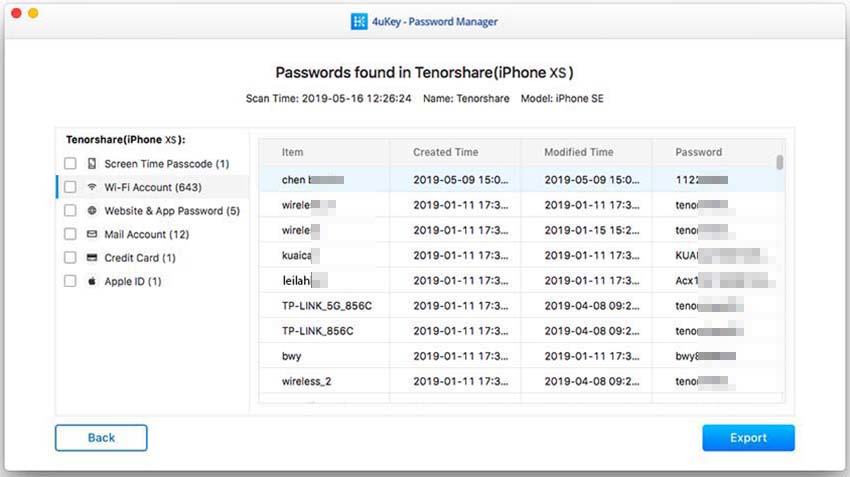 So, here's how to fix "Accountsd wants to use the iCloud Keychain". These are some very effective methods to fix the error. All 4 of the procedures are very effective but it is completely up to you to choose which method you want to use for the first time.