iPhone X Stuck on Connect to iTunes Screen?Here's Real Fix!
by Anna Sherry Updated on 2019-10-22 / Update for iPhone X Tips
With frequent use of smart phone, numerous issues could appear as iOS system crashes or software problem. As a common problem among iPhone users, iPhone X stuck on connect to iTunes screen has been talked about in daily Apple community. What does this problem denote? It indicates that your iPhone stuck in restore mode and needs to be reset by some professional operation. How to fix such problem? Here we will walk you through solutions in detail.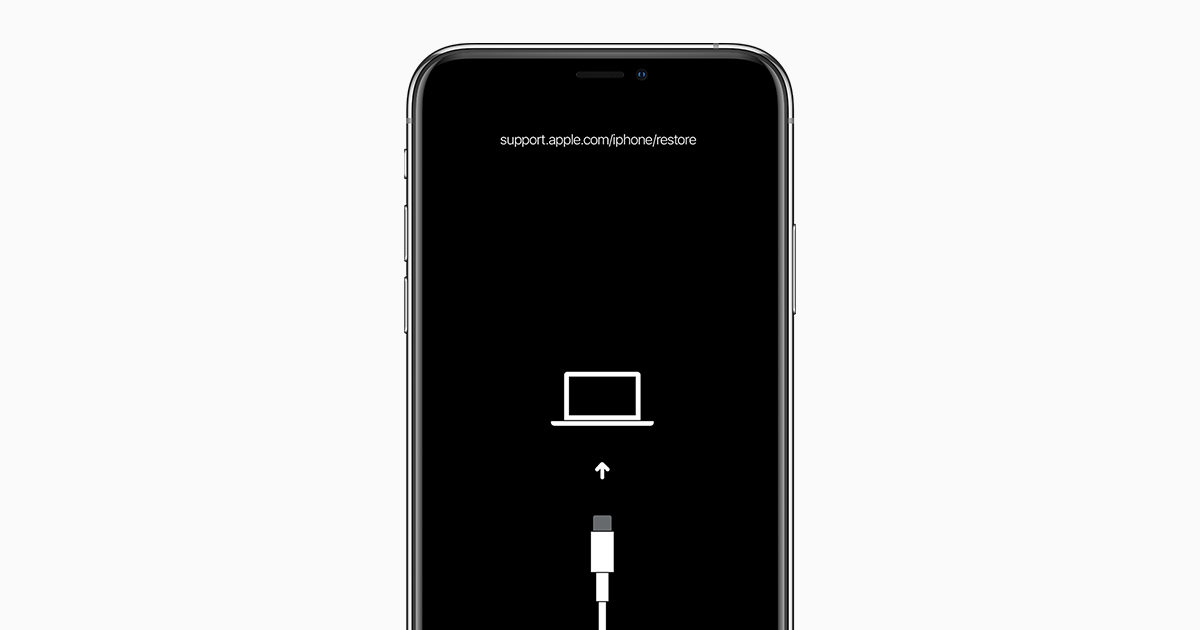 Part 1: Basic Troubleshoot iPhone X Stuck on iTunes Screen
First of all, we need to apply some common and simple way to fix stuck problem. That is, when we have no idea at all about why iPhone stuck in recovery mode, there are some feasible methods there for you to try especially for beginners.
Option 1:Force Restart Your iPhone X to get out of Connect to iTunes Screen Stuck
A hard restart you iPhone X will is probably the easiest way to save frozen iPhone. No matter how does it become unresponsive. This is going to reactivate your iPhone X to normal state but with uncertainty. As the newer iPhone mode, it is a little different than old ones to restart like below:
Step1: Press and then release the Volume Up button quickly.
Step2: Then fast press and release the Volume Down button.
Step3: Immediately, press and hold the side button for nearly 10 seconds until you see iPhone X is rebooted normally.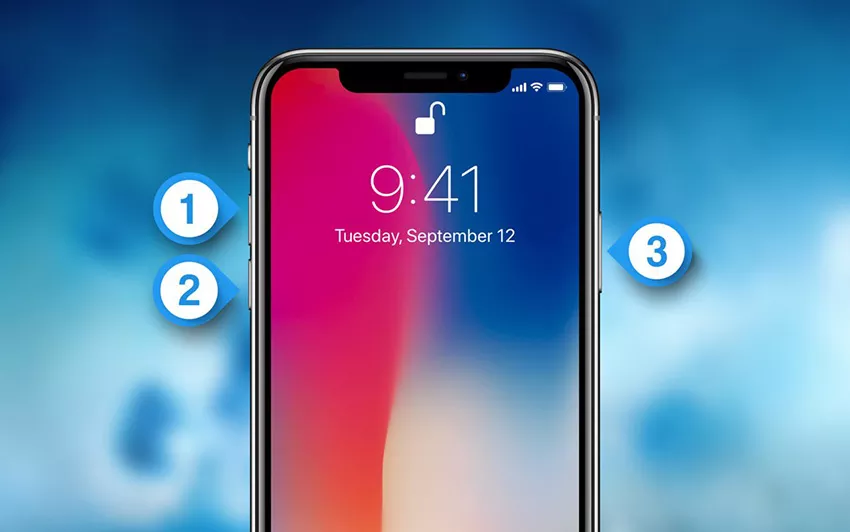 Option 2:Free to Get iPhone X out of Connect to iTunes Screen by One-Click
If you are unable to get your iPhone X rid of stuck screen, here is another easy way. Just move your finger and click without any complex steps. Tenorshare ReiBoot is capable of giving you such chance to realize that. If you also want to enter recovery mode correctly, easy as you can imagine, finger things only. Because when we try to manually restart iPhone, it is hard to control time every step. Here we can relieve your worries.
Step 1 Launch ReiBoot and connect iPhone to computer. Then choose exit recovery mode.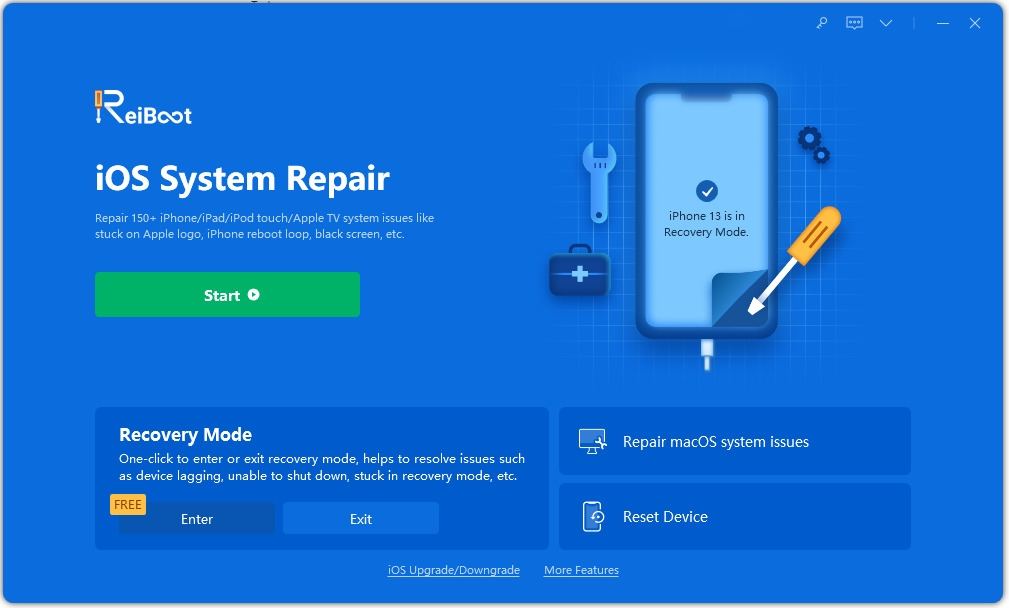 Step 2 You iPhone X is soon taken out of recovery mode within seconds. Now do as what you want to do next.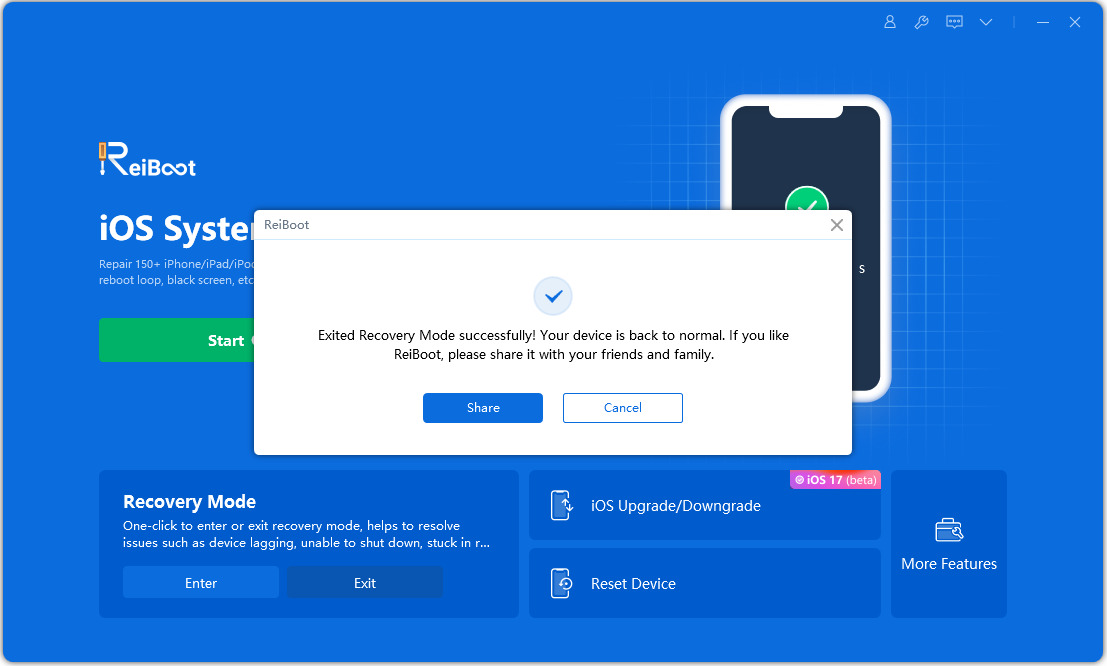 Part 2: Fix iPhone X Stuck on iTunes Logo Using iTunes
After basic steps to solve your trouble, if still unfixed? Now turn to iTunes, a familiar handy tool for the majority of problems. Although, wee know that your iPhone X is showing iTunes logo or connecting to computer logo(after iOS 13 update). But it exactly needs a further move to get your issue fixed. A reinstallation of iOS or reset your iPhone X to factory reset.
Option 1:Reinstall iOS on iPhone X to Get Rid of Connect to iTunes Screen
First, make sure you have the latest version of iTunes. If you don't have installed one, just go to Apple website for downloading. Then follow instructions below to do:
Step 1: Connect your iPhone to computer and turn on iTunes, there is a prompt showing that your iPhone needs to be updated.
Step 2: Click "Update " to reinstall iOS or iPadOS.
Step 3: You can check your iPhone and be patient for a while until it's finished.
Option 2: Solve iPhone X Stuck on iTunes Logo and USB Cable through DFU Mode
Another way we usually not recommend is using DFU mode to restore your iPhone. Be careful with this method and keep a backup of all data in advance. As you know, it's kind of tough to put your iPhone into DFU mode. Let's take a look at how does it go:
Step1: Press then release Volume Up button, then continue to press and release Volume Down button.
Step2: Then press Power button for about 10 seconds until the iPhone turns black.
Step3: Continue to hold the power button and quickly press the Volume Down button at the same time for about 5 seconds.
Step5: Release the Power button with holding Volume Down button for another 10 seconds.

Now you are able to see a hint on iTunes and click restore to factory reset your iPhone x.
Part 3: Ultimate Method to Fix iPhone X Stuck on Connect to iTunes Screen
When your iPhone gets stuck on connect to iTunes logo, there must be apps conflicts with iOS running and iOS glitches there. After tried all ways above, still unable to fix? iPhone x stuck on connect to iTunes screen and won't restore? Thanks to third-party software, we can have alternative solution to fix iPhone X stuck on connect to iTunes screen. Tenorshare ReiBoot - iOS System Repair is exactly a good helper with solving iOS system issues. hen your iPhone comes across problems like stuck at apple logo, black screen, won't turn on...all can be easily fixed easily.
Step 1 Download ReiBoot and launch it successfully. Then connect your iPhone to computer with original branded lightning USB cable because it secures a higher success rate. Choose "Repair Operating System".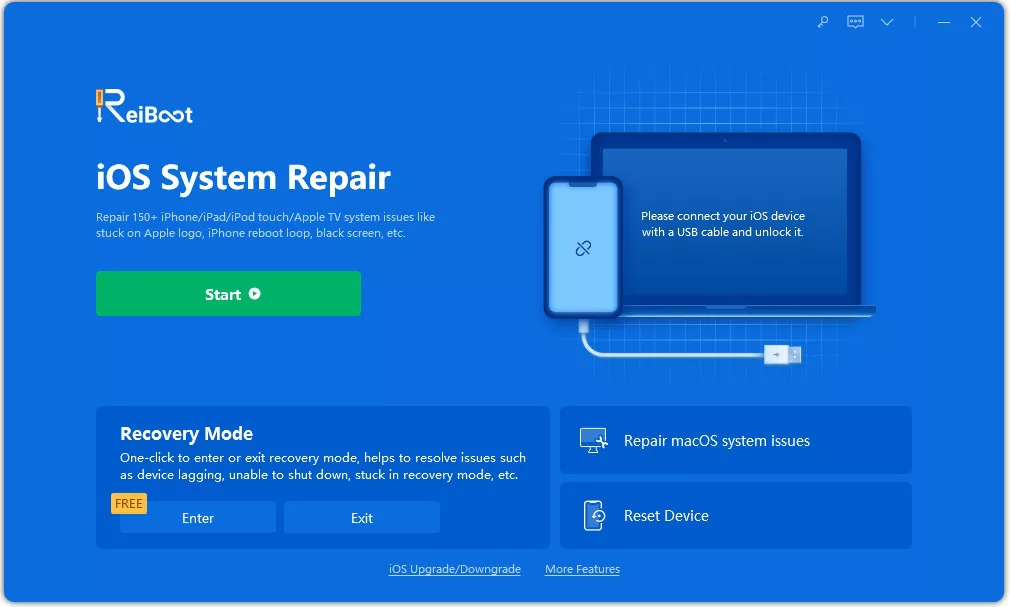 Step 2 Click "Fix now" to download firmware according to your iPhone mode. Just hold a time for a while and soon this can be finished.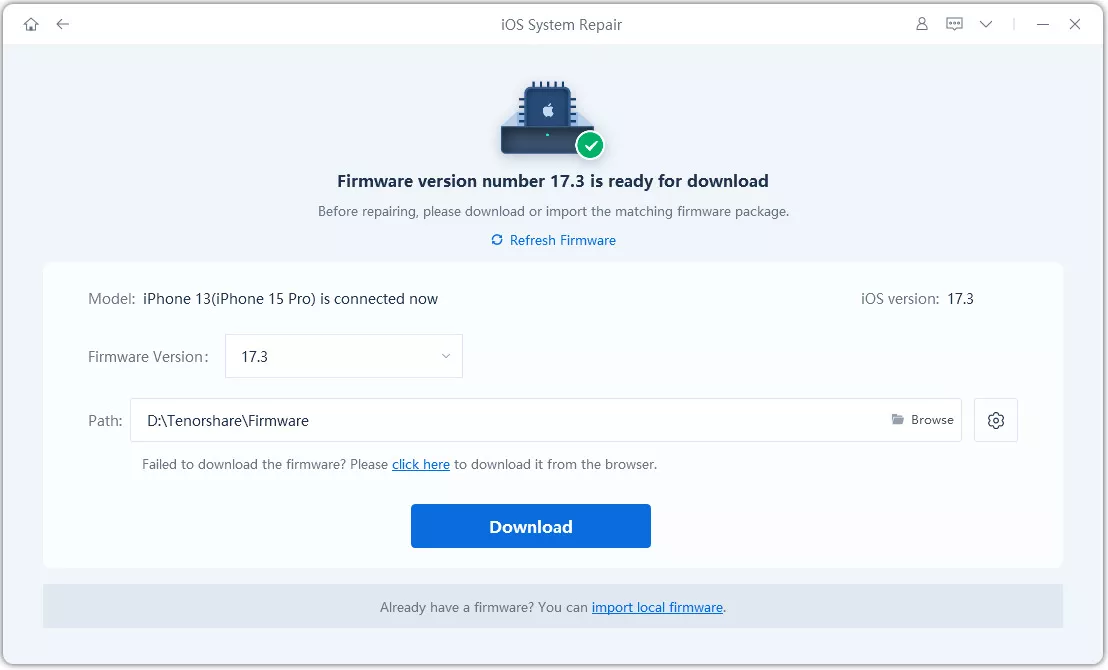 Step 3 After firmware is successfully finished, ReiBoot starts to repair and you can check out your iPhone. Several minutes later, your iPhone is restarted without any data loss.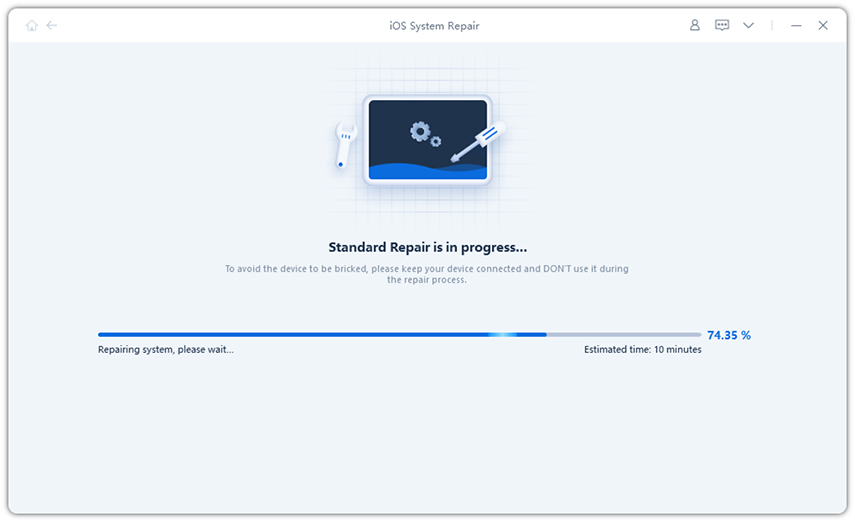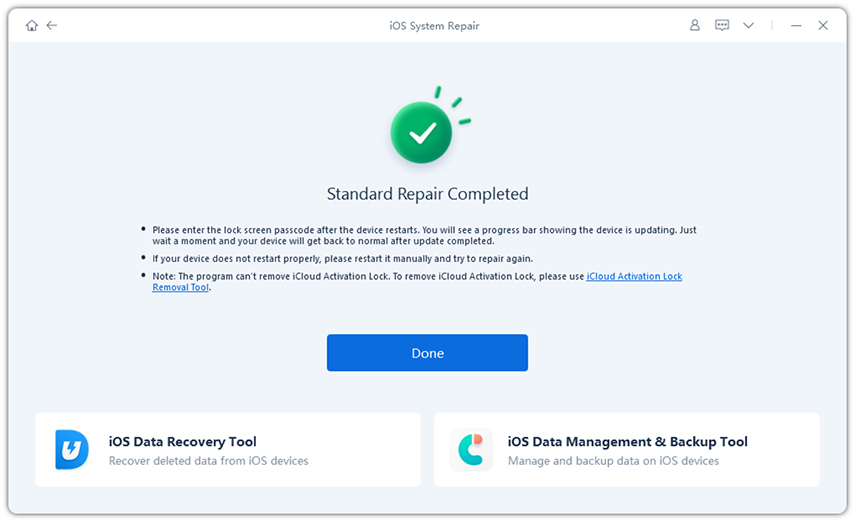 Right now you can enjoy an iPhone without any flaws. Pay attention to your iPhone and reset your iPhone.
Video Guide: How to Fix iPhone X Stuck on Connect to iTunes Screen
Conclusion
In this article, we provide you some useful methods one by one. Have you found your ideal solution? We hope that your iPhone X stuk on connect to iTunes screen can be fixed under the help of our suggestions. When you trouble yourself to get your favorite iPhone right. Please don't forget to give it a try on Tenorshare ReiBoot - iOS System Repair, which can be your guide when nothing works. Fix your iOS and be wait for minutes, simple as you never imagine.