How to Fix iPhone X OLED Screen Burn-in Issue
by Jenefey Aaron Updated on 2020-02-27 / Update for iPhone X Tips
The iPhone X/10 is Apple's first smartphone with an OLED display. With this screen, you can get ultra-sharp, clean and crisp screens, deeper blacks and blinding whites, and a much more vivid picture. But one downside of OLED is the potential for 'image retention' – static 'ghost' images that burn into the screen if you display them for too long. If you want to keep your iPhone X screen from ghost image, just read this post and learn how to avoid iPhone X/10 OLED screen burn-in issue.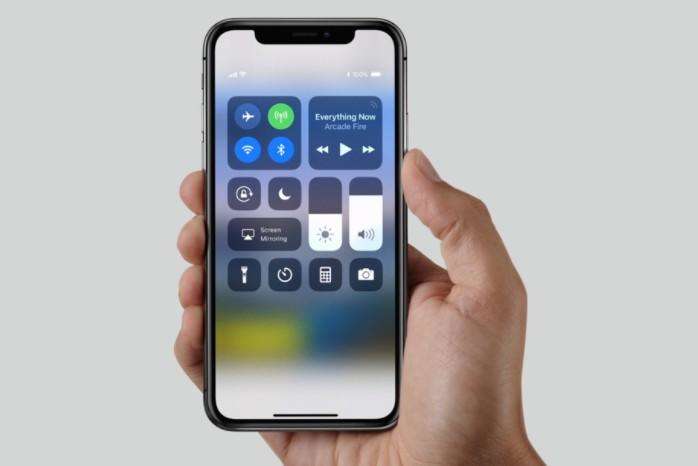 Part 1: What Is the OLED Screen Burn-in Problem?
If a screen shows the same image over a prolonged period, then you may find that there is a noticeable ghost image or discoloration that persists when the screen is on. And we usually think of this phenomenon as Screen Burn-in or Display Burn-in. According to Apple's documents, this screen burn-in issue is going to be a rare occurrence, which usually appears in some "more extreme cases" such as when the same high contrast image is continuously displayed for prolonged periods of time.
Part 2: 5 Tips & Tricks to Prevent iPhone X OLED Screen Burn-in
If you are concerned about the burn-in issue, there are 5 preventative measures that you can take to prolong display lifetime and help to prevent the ghosting effect on iPhone X.
1. Update iPhone X to the Latest iOS Version
According to Apple's suggestion, to have this burn-in issue fixed, you'd better update your iPhone X to the latest iOS version when a new update is available. You can also check for updates in Settings > General > Software Update.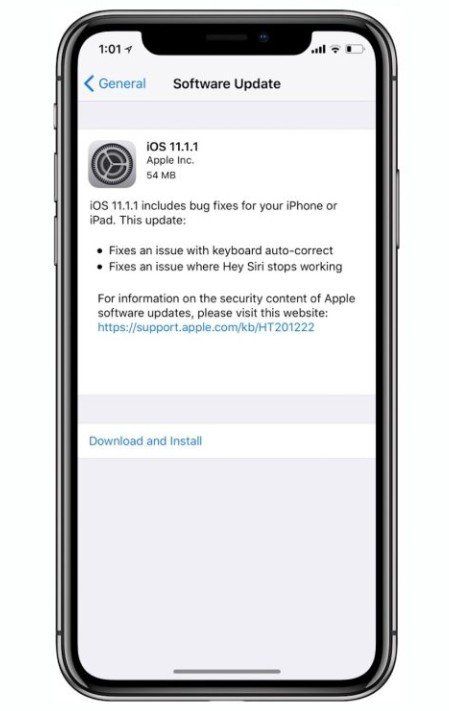 2. Don't Display Static Images for A Long Time
To avoid burn-in, you also pay attention to do not show the same static image for a long period of time. Simply use the dynamic images as the wallpaper instead and change it regularly. Or making sure the iPhone X's display is set to go to sleep after a short period of time will also help prevent any burn-in issues.
3. Don't Set Long Auto Lock Time
Another thing you can do to prevent the burn-in issue is that don't set an unnecessarily long auto-lock time. Just go to Display & Brightness > Auto-Lock, you can adjust the length of time of inactivity to turn the screen off more quickly when you're not using it.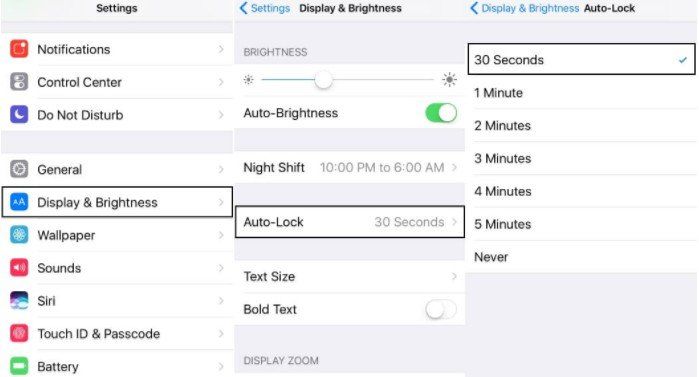 4. Avoid High-Contrast Images
Another danger can result in screen burn in issue is high-contrast images - ones with a great contrast between dark and light, and particularly with sharp edges between these extremes which show up in an after-image. You can avoid high-contrast image by pick wallpaper with darker colors and change it every now and again.
5. Reduce the Brightness
You also need to avoid using iPhone X at maximum brightness for too long. Make sure that automatic brightness control is enabled by going to Settings > General > Accessibility > Display Accommodations.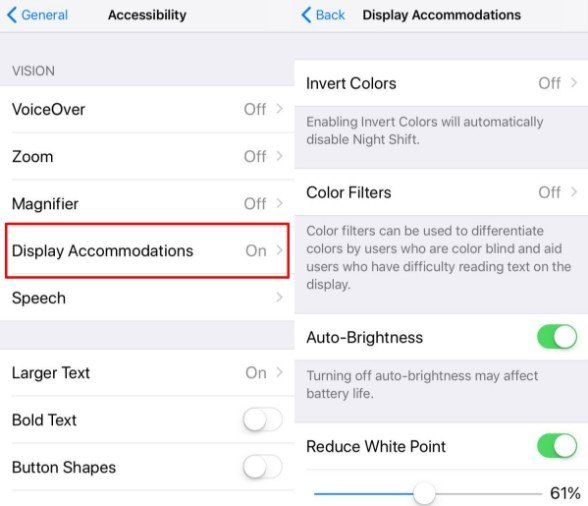 This is all about how to avoid iPhone X OLED screen burn-in issue. I would say if you take good care of yours and if you don't subject it to extremes, its screen should be fine. If you have any other issues related to your iPhone X, like cannot activate iPhone X or iPhone face ID verification failed, we will give you a professional recommendation to have various iPhone issues fixed by using a powerful iPhone repair tool—Tenorshare ReiBoot. Just get one and give it a free try soon.