3uTools Developer Mode: Everything You Need to Know
by Anna Sherry Updated on 2023-07-26 / Update for iPhone Tips
iPhone developer mode is one of those features that most people aren't concerned with. But — it's very useful to a handful of people who can utilize it.
As you're reading this article, we know you're one of the latter group of people who would like to enable developer mode on your phone. But how exactly do you enable it? Can you do it with 3uTools? If yes, how? Is there an alternative? Find out everything you need to know below!
Part 1: What is Developer Mode iPhone?
First things first, what is developer mode iOS 16 and 17? Let us explain in this section.
Before iOS 16, anyone with a developer account could install testing apps on their iPhones. That can be a bit unsafe for non-techy people who don't know what it is they're dealing with.
However, with iOS 16, Apple has hidden away the ability to install testing apps behind Developer mode. Now, you can't install and test your apps on an iPhone until you turn on developer mode.
Simply put, developer mode is an additional barrier for normal consumers being able to install third-party apps on their iPhone. With that out of the way, let's see how to enable iOS developer mode now.
Part 2: Can I Enable Developer Mode with 3uTools?
Unfortunately, you can't enable developer settings with 3uTools. 3uTools doesn't have a feature for that.
So, what other ways do you have for enabling developer mode? Well, there are two good ways. Let's take a look at them now.
Part 3: Enable Developer Mode With Tenorshare iCareFone Free(One-Click)
Enabling the Developer Mode feature on your iPhone could be tricky. Since it's made for developers, it's not shown inside your settings app by default. You have to rely on Apple's development platform, called Xcode, to enable it.
But, there's an easier way using Tenorshare iCareFone.
With iCareFone, you don't have to go through any complex technical process. All you gotta do is follow the super simple steps below.
Download Tenorshare iCareFone on your computer; it supports Windows and macOS. Run the setup utility to install iCareFone on your computer. Just follow the on-screen instructions to complete the installation.

Open iCareFone on your computer. Connect your iPhone using a USB cable. Click on the edit button (represented by a pen icon) next to the Quick Access section on the home page.

Then, add developer mode tool to the quick access section to use.

Select Open.

Now, grab your iPhone. Open the Settings app. Go to Privacy & Security > Developer Mode.

You will now see a toggle for Developer Mode which wasn't present before. Turn it ON.

You will be asked to restart your phone. Tap the Restart button to do it right away.

When your device turns back ON, you may see a prompt asking you to turn ON developer mode. Simply turn it ON. Enter your passcode if asked.
Related read Fix Developer Mode Not Showing iPhone/iPad.
Part 4: Enable iOS Developer Mode with Xcode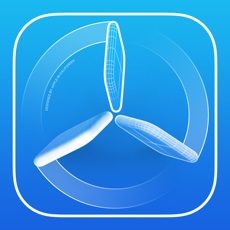 Since the Developer Mode feature is made for developers, it's just natural that Apple's native development program, called Xcode, has a way of enabling dev mode.
But, be noted that it's not very intuitive and not recommended for most people.
If you don't already have Xcode and just want to enable Dev Mode, downloading Xcode now can be a hassle. It's big in size and takes up a lot of data. And it's not very easy to navigate either. If you're fine with all that, here's how to do it.
Download Xcode on your Mac from the Apple App Store.
Open Xcode and follow the on-screen instructions to set it up.
Connect your iPhone to the computer using a USB cable.
Unlock your iPhone using Face ID or passcode, then select "Trust". This is necessary if you're connecting that iPhone to that Mac for the first time.
Now, open the Settings app on your iPhone.
Go to Privacy & Security > Developer Mode.
Turn on the toggle.
And this is it. You've successfully enabled developer mode!
Frequently Asked Questions (FAQs)
Is it safe to enable developer mode on an iPhone?
Developer mode is safe, as long as you know what you're doing. You should only use it to test your own apps that you know are safe. Don't install any unknown package file to stay away from viruses.
Should I enable developer mode?
It really depends on what you want it for. If you're not a developer who needs to test apps, you're probably better off never turning ON developer mode. But if you know what you're doing, you can go ahead and turn it ON.
I don't see developer mode in settings. What do I do?
Developer mode isn't available in your settings app by default. To enable it, you have to get Xcode on your Mac and connect your iPhone to it. But if you don't want to do that, using Tenorshare iCareFone is a better choice.
The Bottom Line
There's no 3uTools developer mode feature, which means you can't use this tool to enable dev mode on your iPhone directly.
Instead, you could use Tenorshare iCareFone for the task, which doesn't require you to download Xcode for this task.