How to Fix Instagram Down or Not Working on iPhone 11/11 Pro(Max)
by Jenefey Aaron Updated on 2020-05-30 / Update for iPhone Fix
Instagram issues can be caused due to several reasons, including software update, low storage, server issues and other bugs. Fortunately these problems can be tackled easily, you are not alone app hasn't been working properly for a lot of people. This issue varies, for some people app just won't open, it keeps crashing after opening or it won't load anything inside the app. We have tested below solutions and most of the any one of them will fix your problem for sure.
How to Fix Instagram Not Working on iPhone 11/11 Pro(Max)
1. Log out Account and Log in:
The first fix is very simple, if your Instagram wont load anything then try Logging out and Logging in again. You can do that by following these steps: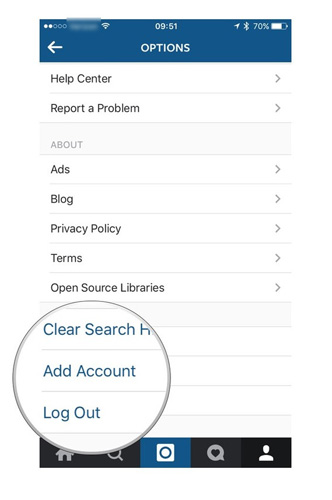 Step 1: Open Instagram from your Home screen
Step 2: Tap Profile icon in the app
Step 3: Now either tap "Gear" icon or three dots icon
Step 4: Scroll down and tap "Log out" and confirm selection
Step 5: Now reopen Instagram app
Step 6: Login with your credentials
2. Check for Instagram Updates:
One of the the major fix to solve Instagram not working problem is simply updating the app to latest version. New updates often fix known bugs and improve performance, so it is a good practice to keep the app updated.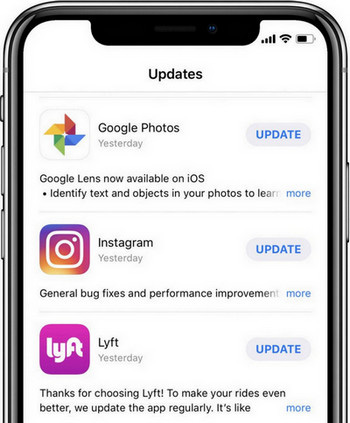 Step 1: Open "App Store" from your Home screen
Step 2: Tap "Update" icon at bottom right
Step 3: All Apps that can updated will be shown in the list with and "Update" button next to it, find Instagram and tap "Update"
3. Turn off Wi-Fi and Back on:
Sometime the culprit could be your slow or limited internet connection, people have reported to resolve their Instagram problems by simply turning off their Wi-fi and turning it on back again. You can also try this fix and see if it solves your issue.
4. Update iPhone Software:
It is best to keep your iPhone Firmware updated all the time, because it comes with new features, bug fixes and performance improvement and takes care of compatibility issues. You can update your iPhone software simply: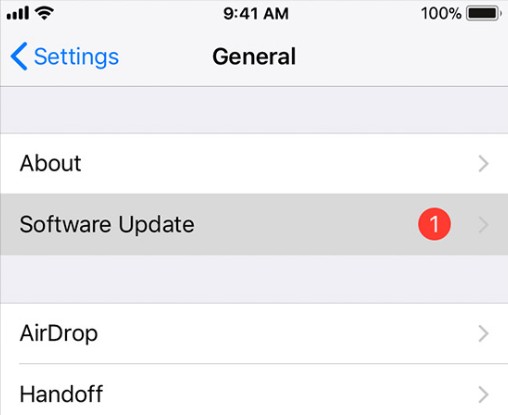 Open "Settings" on your iPhone and then navigate to "General". Find and tap "Check for Updates", the available update will be shown on the screen. Tap "Download and Install", soon downloading will start. Once downloading is done, update process will start shortly.
5. Uninstall and Reinstall the app:
Step 1: Go to your "Home screen"
Step 2: Press and hold Instagram app icon for some seconds
Step 3: App icon will start to wobble, press the "X" mark on top of the icon and delete the app.
Step 4: Now you can head to "'Appstore"
Step 5: Tap "Search button" and search for Instagram
Step 6: Tap "Get" button next to Instagram icon in list
6. Restore iPhone from DFU Mode:
Restoring your iPhone from DFU mode can fix all sorts of app crash problems but the only drawback is that you will lose your data in the process. So make sure you have backed up your data before diving into this method, follow below instructions carefully:
Step 1: Turn off your iPhone by pressing and holding "Sleep/Wake/Side Button" until slider screen is shown, now slide the slider to right
Step 2: Now, press and hold "Sleep/Power/Side Button" along with "Volume Down" button for exactly 10 seconds
Step 3: You will be prompted to connect with iTunes. Connect you iPhone to your PC and open iTunes
Step 4: Select your iPhone and then select "Summary" tab, then click "Restore" button
7. Fix Instagram Not Working without Data Loss
Using DFU mode or iTunes restore can fix your problem but the only problem with that is that you will lose your data too. If you are looking for a way which can fix Instagram issues and keeping your data safe at the same time then try Tenorshare ReiBoot. ReiBoot is an awesome tool capable of fixing all sorts of iOS stuck issues with single click. Apart from Instagram issue it can fix almost all sort of app crashes and app stuck problems. This is how you can use it:
Step 1: Download and install the software on your PC or Mac, launch the program and connect iPhone to computer.
Step 2: Once the device is detected, select "Fix All iOS Stuck" from the interface and then you'll enter a new screen.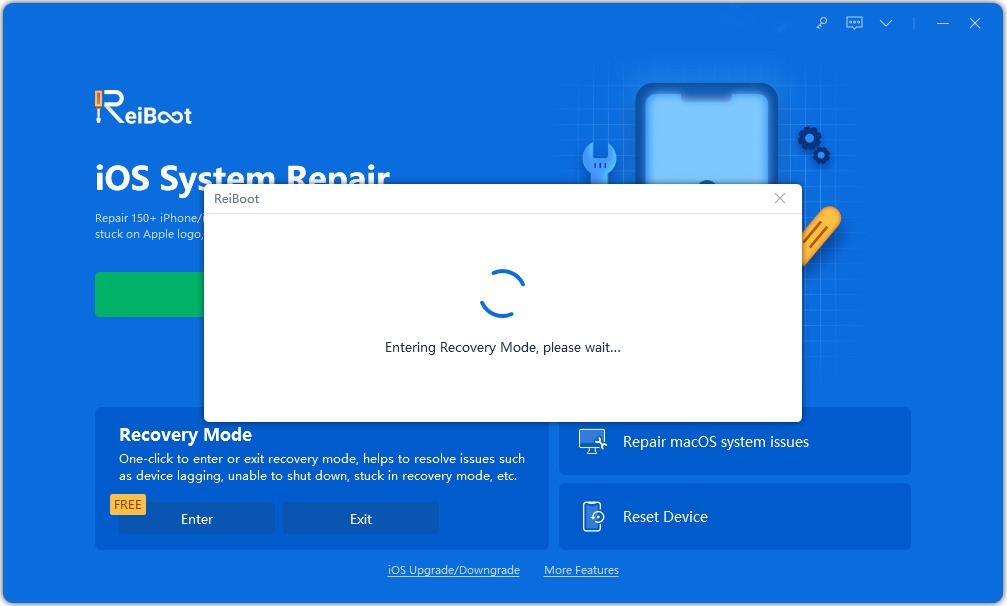 Step 3: Click "Fix Now" to get into the firmware. Download the firmware to your computer according to the instructions.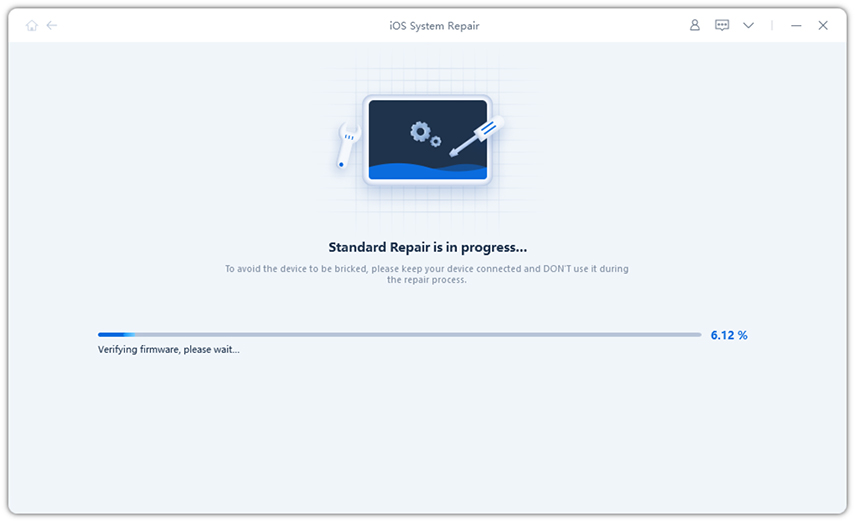 Step 4: When the process completes, click "Start Repair" to fix all the app problems completely.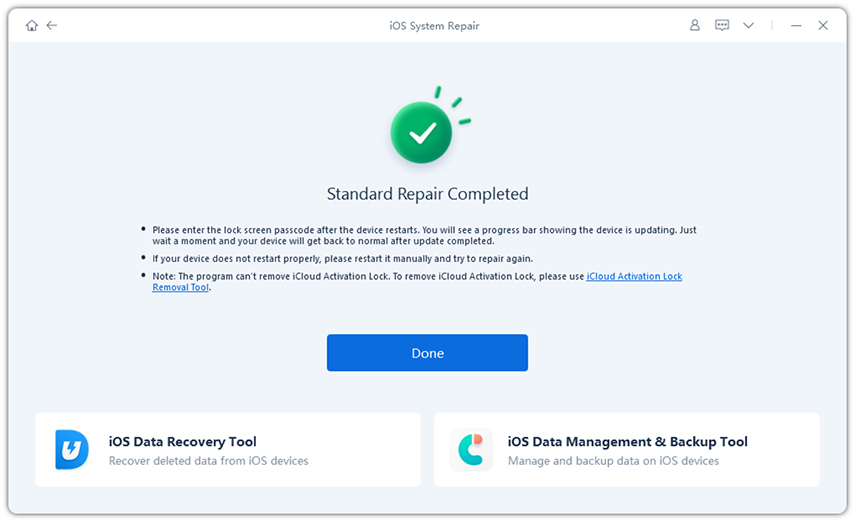 8. Contact App Developer: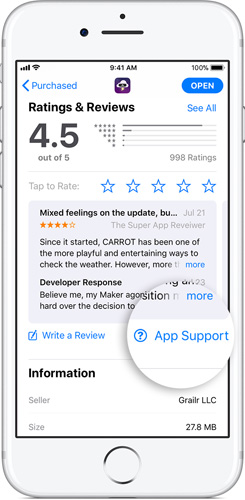 Open App Store, s earch for "Instagram" app. Tap the app icon and go into "Ratings & Reviews" section and then "App Support", make sure you are logged in App Store with your Apple ID.
These were some problems you can face while using Instagram, people can get frustrated if any app they use on regular basis won't open or load correctly for no apparent reasons. This guide covered some solutions on how you can fix Instagram related issues. These fixes are reportedly working and can save your time. If everything fails on you then you always have an option to restore your iPhone or Factory Reset it but sadly it will also delete your personal data. To prevent loss of data and fixing all sorts of iOS stuck issues we recommend you to use Tenorshare ReiBoot.