Useful Way to Hide Files on Android SD Card
by Sophie Green Updated on 2022-10-08 / Update for Android Data
I had many private files before I moved them from internal storage on my Samsung Galaxy 10.5 Tab S to my SD card. Can I hide files or the entire SD card or can they only be made private while on internal storage?"
This is totally a common question when you're a having Android phone. Is there any chance to hide SD card Android? Surely. We will guide you to tackle with this thing. Just look through following solutions.
Part 1: Why You Want to Hide Files on SD Card?
We are over exposed to outside world today. Privacy becomes a thing when talking about mobile phone. A large number of files, videos, photos concerned with ourselves have been stored on that device on the go.
Sometimes, some one lends your phone. To avoid that person is accessible to your data, or just like one of our user asked, have private files on SD card, good way is to hide them temporarily. Most of Android phone supports external SD card for storing large files. So, how to hide important and private files?
Part 2: How to Hide Files on Android SD Card?
Whoever you are inexperienced digital products users or professionals, there is always solution there. We've wrapped some ways about how to hide files on SD card. Just try them and find what kind of way you like most. Hopefully, these ways benefit and help you fix problem.
Way 1: Hide Files on External SD Card Android without APP
This way kind of works when you don't want to download apps for protecting phone. Any file can be actually invisible to phone. Take steps below to have files away from exploring eyes.
Step 1: Open file management on Android phone
Step 2: Select folder you wan to hide
Step 3: Hold on until you have options to choose > Rename
Step 4: Enter "." before folder name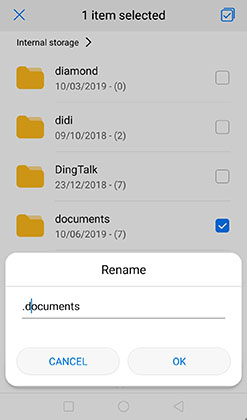 Way 2: Hide SD Card Android with Top 5 Apps
If you still feel that the first way can be easily cracked. You can use app to hide files on SD card. This sounds more secure than simply add "." in front of a folder or file. For those who have some tricks, protection from apps is barely bricked. Let's take a look at some useful apps.
1.Vaulty
A totally free app applied to Android phone. It provides password protection when you log in Vaulty and captures picture of some who tries to unlock your app. Just open it and choose photos and videos on SD card, then tap lock at the top of app interface. Whenever you glance over photos in gallery, select Vaulty to share from apps list. These photos automatically enter from gallery and are securely locked by Vaulty.
Read Also: How to recover photos/videos/files from Vaulty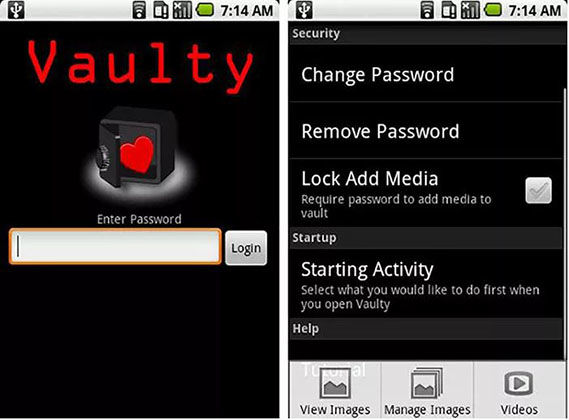 2. Gallery Lock Lite
How do I hide photos in my gallery? Gallery Lock Lite, just as its name implies, lock your privacy on phone. It is indeed a powerful tool to hide photos and videos. Double locks: passcode to unlock viewing photos and videos, and hide the Gallery Lock Lite app from the app drawer, which means you are possibly unable to see this app icon on Android phone.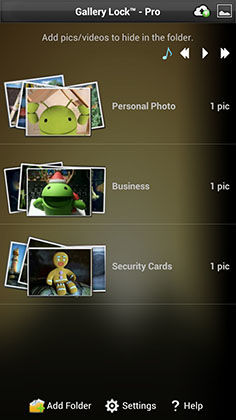 3. APPLock
This is the best-seller in the application market. Most of users prefer to use it for hide private information from messages, contacts, games, photos and videos. It immediately locks any app that access your files. Also, you can hide it from app drawer. APPLockcustomize lock page with different themes.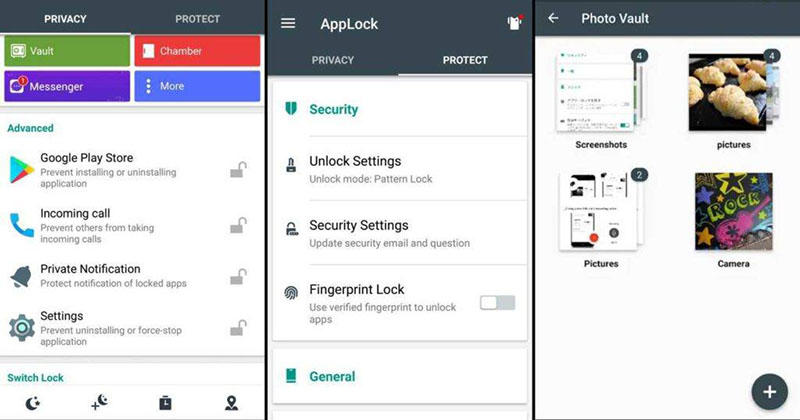 4. File Hide Expert
This app supports unlimited amount of not just photos and videos but any files (including PDFs, text files and data files). Only with one password to hide all your important files on SD card. File Hide Expert has a wide range of supported version including Android 2.2.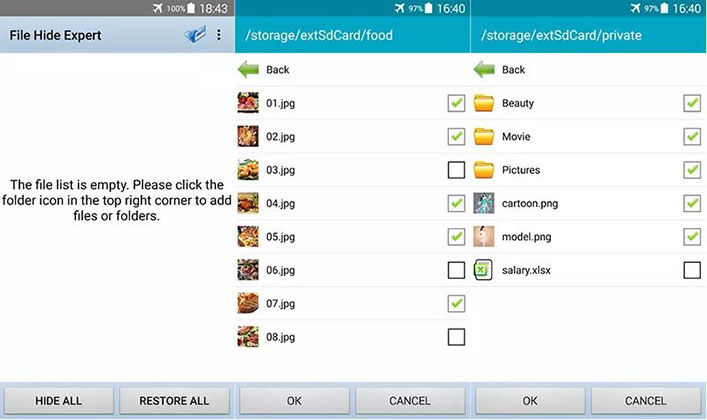 5.LockMyPix
LockMyPix has some favorable features. Secure AES encryption by PIN, hide and save unlimited photos and videos, hidden stealth, fake login. At the same time, you can use SD card as private storage. Any time, always available, no need to connect to the Internet.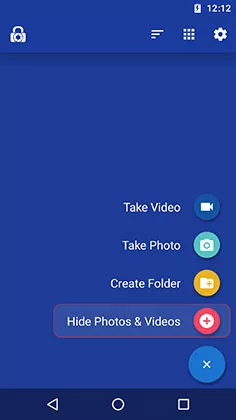 Part 3: How to View Hidden Files on Android SD Card?
After you hide files, then how to view hidden files on SD card? We offer you some practical ways to find hidden files quickly. Of course, these methods are not intended for those who are illegally prying your phones. Just help you out of perplexed situation.
Way 1: Directly View Hidden Files on Android SD Card
This way exactly responses to the first way to hide files on SD card. If you hide files without apps, just open File Manager, then choose Settings > Show hidden files/Show hidden media files. Now you can see what has been hidden.
Although, it is a simple way but what if these hidden files are not shown? It works fine when your phone doesn't suffer from virus. And it only applies to who have add "." before a document. How can I find more comprehensive and efficient method?
Way 2: Use Software to View Hidden Files on SD Card
Do not worry, you can find a way here. Even if you have tried all of methods to find hidden files on SD card. None of us have idea why files, documents, photos and videos are gone somehow.
Tenorshare UltData - Android Data Recovery, easily finding and recovering all lost hidden data from your Android phone and SD card, gets reputation for its 100% secure data recovery.
Step 1Download and open UltData - Android Data Recovery, then select "Recover All Data".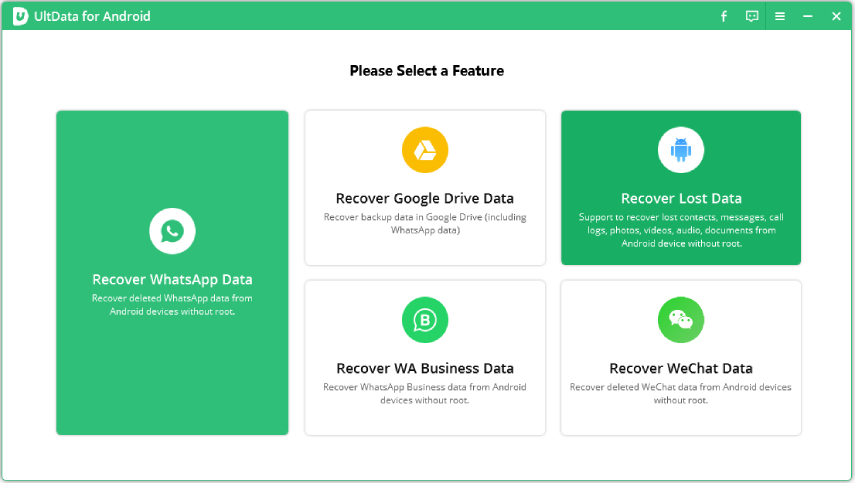 Step 2 Launch USB debugging. After connecting phone to computer, please turn on USB debugging.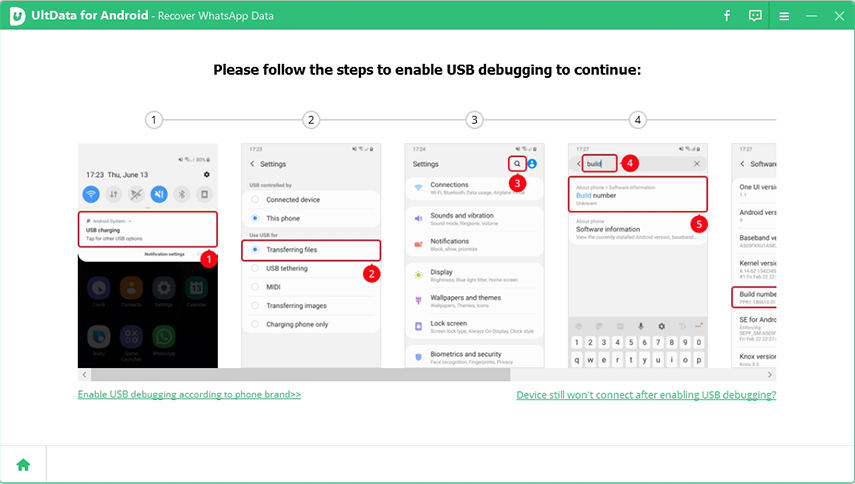 Step 3 After enabling the USB debugging, then your phone pops up a window to alert you "allow USB debugging", click yes.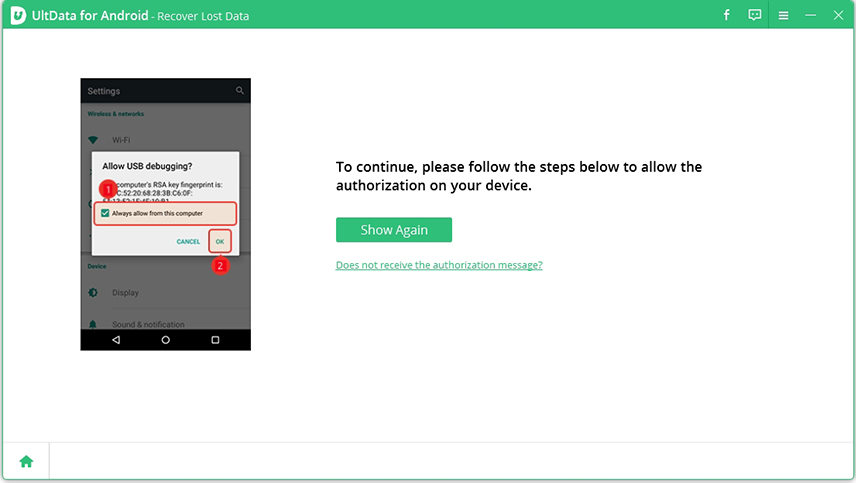 Next all files are displayed and just select any file you want to recover. Then click "Start" to scan your device.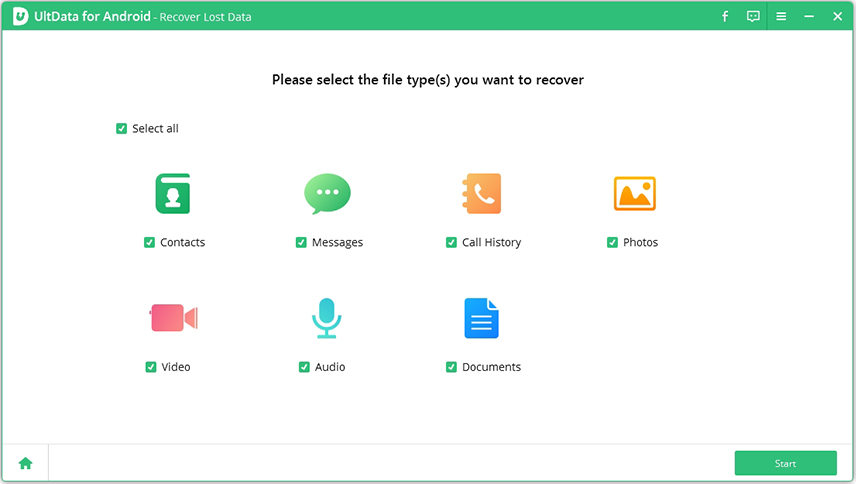 Step 4Preview the selected file first. When the data scan is complete, all of files are shown in front of you.choose the files you want to recover on the right pane, and click Recover to recover them.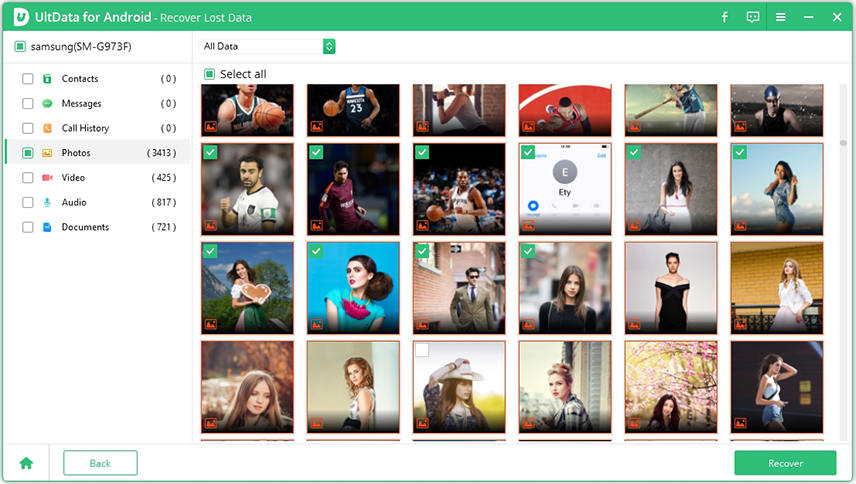 Conclusion
"How do I hide pictures on my SD card?" You can hide files on SD card without app or take advantage of 5 recommended software to solve this issue. After you take effort to nailed it, another thing comes naturally, how to check out hidden files on SD card? Just do as normal way goes. But, if that doesn't work, it's time to consider using 100% trustworthy software like Tenorshare UltData - Android Data Recovery to help you find hidden files quickly.